Watch. Cook. Taste. These are the Unforketable imperatives, so get ready for unlimited foodie adventures!
Born from a collaboration between Pasta Garofalo and Italian 3-michelin-star chef Niko Romito, Unforketable  is a lively digital project that makes the most of the contemporary Italian food culture.

What is Really Unforketable?

In simple words Unforketable is the first italian cuisine cooking video encyclopedia. Far from being boring, it's a huge collection of more than 60 beautifully made video recipes. Chef Romito virtually takes your hand and brings you into the wonderful world of traditional Italian cuisine. From the basics ( pastas, sauces, sweet & savoury doughs…) to intermediate dishes, chef Romito covers everything, teaching you useful food preparation tricks & tips and michelin-starred level cooking techniques.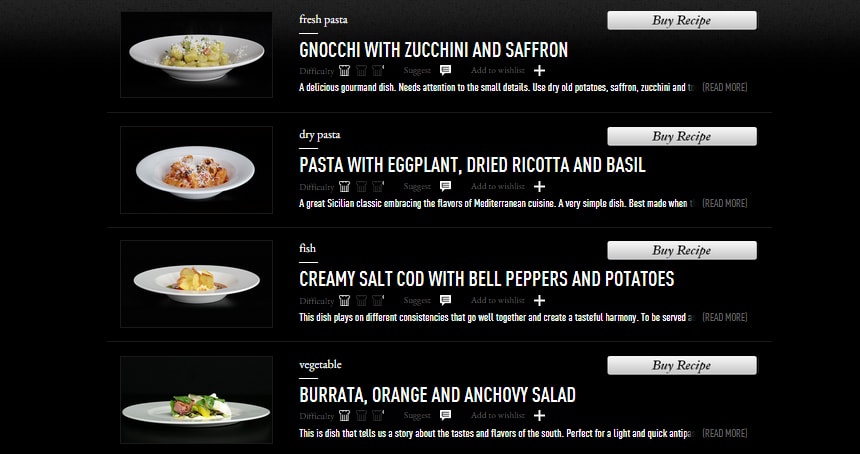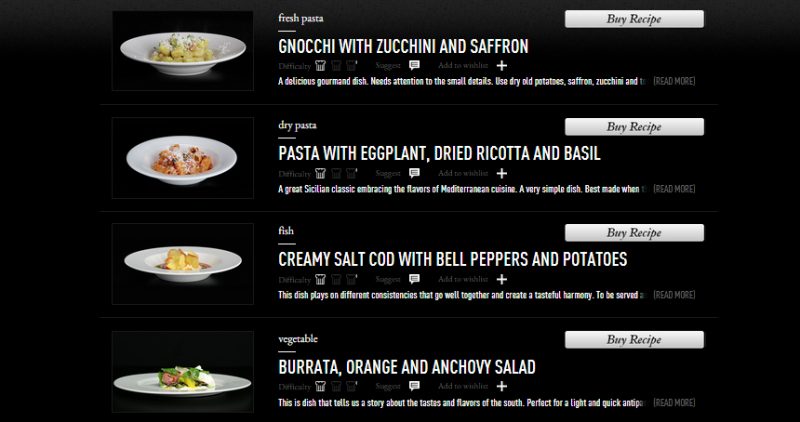 The recipes are focused on modern and accurate interpretation of traditional classic Italian cuisine, with amazing tasting and a light and reduced-fat approach. There are also famous international basic recipes, that are fundamental in many european cuisines.
All the basic recipes are free to watch anytime you want, and if you ask me, this is a great gift to the world from Garofalo and chef Romito! The other video recipes can be bought individually or in convenient price-wise packs.

Since Garofalo introduced me to Unforketable early this year I have been watching hypnotized all the videos, spending most of the time drooling, taking notes and recreating some of the recipes. I can easily tell that my cooking skills have improved dramatically just by watching and replicating step- by-step what chef Romito suggests on each recipe. And if a 3-michelin-star chef is your teacher, I promise you WILL improve your cooking skills.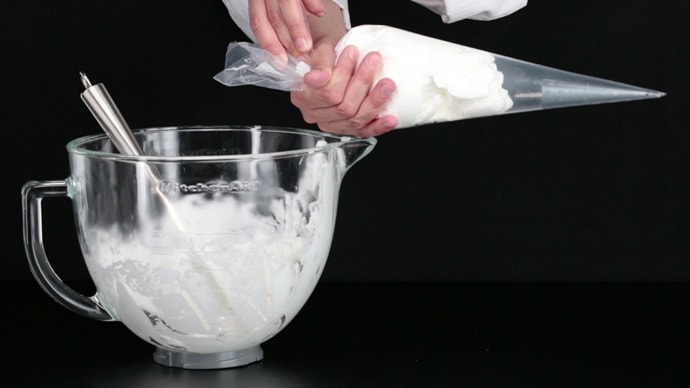 From techniques on how to bone, fillet and portion fish and meat or to make filled pasta dough, to tips for making your best italian meringue or the ultimate chocolate mousse, nothing is missing.
They're all in one place, saving me an enormous amount of time researching from all over internet and cookbooks. Plus, the recipes are available on multi-device platforms, so you can browse them on your computer just as freely as on you tablet or phone via the Unforketable app ( available both on iTunes & Google play).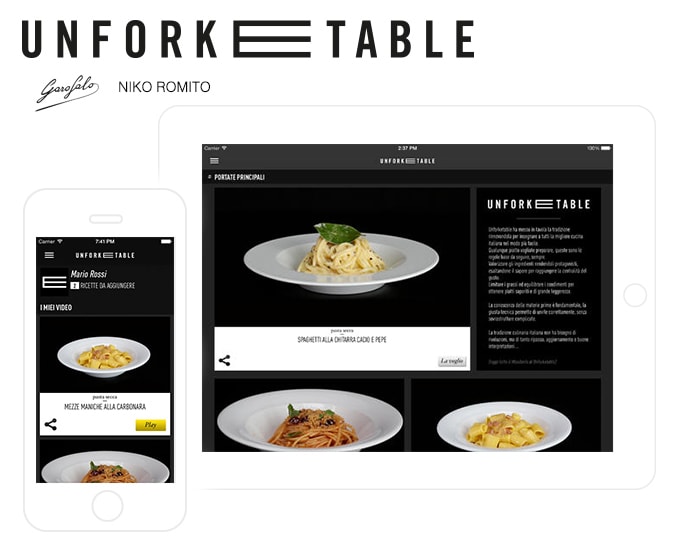 I don't think I'll become a michelin-star chef anytime soon but these videos really helped me learn some great tricks that definitely made my life easier around the kitchen.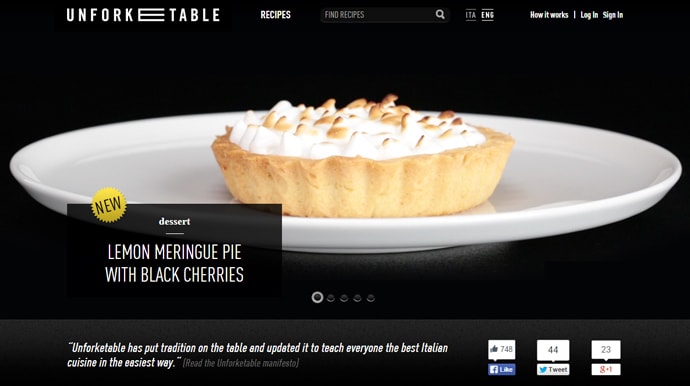 There was one recipe that I have watched over and over, and it's the lemon meringue pie with black cherries . The full video is available here, however thanks to Garofalo, I'm able to show you a sneak peek and give you the recipe here below!
This beautiful pie takes very little effort and promises to deliver a showstopping fine-dining dessert!
[easy-tweet tweet="Lemon Meringue Pie with Black Cherries – Easy-to-make michelin-star dessert #recipe!" user="PetiteCook" hashtags="#unforketable"]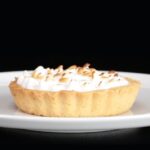 Print Recipe
Lemon Meringue Pie with Black Cherries
Ingredients
100

g

shortcrust pastry

1

lemon

50

g

caster sugar

1

egg

5

g

corn starch

4

canned black cherries

Fabbri

60

g

egg whites

120

g

powdered sugar

rice or beans for the mold
Instructions
Roll the shortcrust pastry between two sheets of kitchen paper and cut out two round shapes with the pastry cutter. Place the shapes in the small molds, press slightly with your fingers and put a round piece of kitchen paper on top. Put rice on it to prevent the base from sticking during the baking. Bake in the oven at 160° for about 8 minutes.

Meanwhile prepare the custard. Put lemon zest and fresh squeezed lemon juice in a bowl, being careful to remove all the seeds. Add corn starch and stir well with a whisk. Then, add the eggs and sifted powdered sugar. Blend lemon zest and juice in it.

Cook the custard in a bain-marie, stirring until it gets thick. Turn off the burner and remove the bowl with the custard. Take out the shortcrust pastry, remove the rice and the kitchen paper, pour the lemon custard in it and add the cherries (4 for each pie). Put back in the oven at 130° for 10 minutes.

Place the meringue in a pastry bag with a plain tip. Take the pies out of the oven and garnish with the meringue, after having cooled them down a bit for few minutes. Burn the meringue with a kitchen torch and serve.
Notes
This recipe first appeared on Unforketable.
Copyright reserved by Garofalo & Niko Romito.
 This post is brought to you in collaboration with Garofalo, proud sponsor of The Petite Cook. All the opinions are my own and I truly love and recommend Unforketable to all my readers.