A quick dessert that is low fat, low cal and easy to make – This healthy Berry and Yogurt Parfait is made to become a favorite summer treat!
This 4-ingredient parfait is packed with energy & fruits and is super quick to make, even on busy mornings. Fill mason jars with the Berry and Yogurt Parfait for a healthful breakfast  on-the-go, or for a healthy afternoon snack.
Even better, If you're looking for a fancy and easy dessert, this parfait as got it covered for you. Simply layer the fruits and yogurt in a pretty glass to turn a few simple natural ingredients into a gourmet dessert!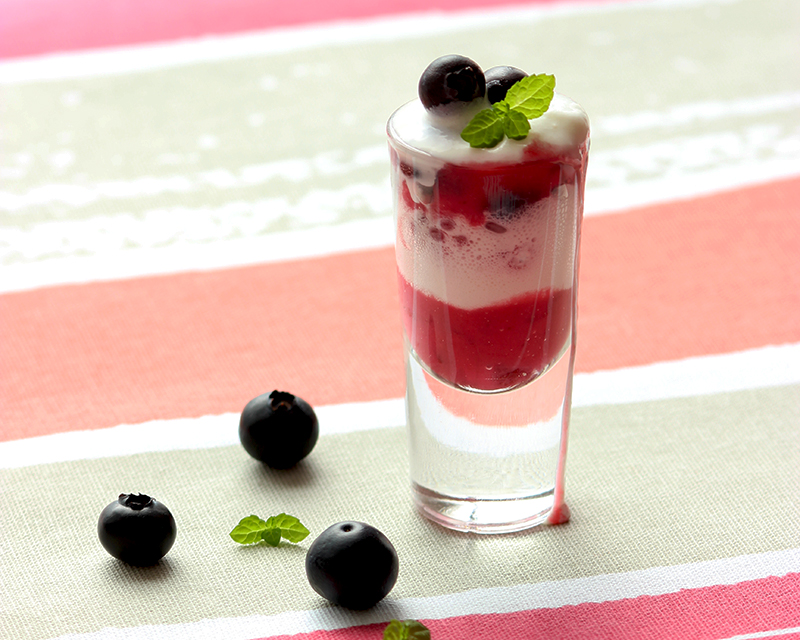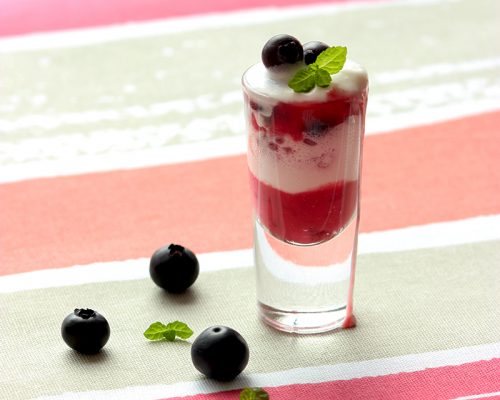 Get creative and make a different yogurt parfait for everyday of the week by simply using your favorite colorful fruits. You can mix fruit bits with crumbled nuts and healthy granola,  or for a little more indulgent dessert, top with cookie crumble and chocolate.
[easy-tweet tweet="Berry and Yogurt Parfait – Quick #summer dessert low fat, low cal and easy to make! " user="PetiteCook"]
If you're craving more sweet recipes, check the Dessert gallery.

Healthy Breakfast - Berries and Yogurt Parfait
A quick dessert that is low fat and easy to make, this healthy Berry & Yogurt Parfait is made to become a favorite treat for breakfast.
Ingredients
400g/ 14 oz mixed fresh berries (blueberry, strawberry, raspberry), roughly chopped
4 tbsp caster sugar or agave nectar
500g/ 2 cups pot low-fat Greek yogurt
1 tsp lemon juice
fresh mint leaves,crumbled nuts or granola to decorate
Instructions
Mix the berries with half the sugar and lemon juice, then roughly mash them with a fork so they are juicy. Mix the remaining sugar into the yogurt, then layer up 6 glasses, alternating yogurt and berries.
Decorate with fresh mint or chopped nuts and granola. Enjoy!