More than 10 million of people living in Britain believe they can't tolerate milk because of a lactose intolerance. It's easy to get diagnosed with a lactose intolerance, but for many could be a bit trickier to find out they're actually intolerant to the a1 protein contained in cow's milk.
A new research conducted by a2 Milk™  has discovered  that the symptoms associated with lactose intolerance are more likely the result of an inflammatory response to the A1 protein in cow's milk. So, lactose intolerance could actually be a myth for many.
A2 Milk™ is an award-winning milk brand that produces milk containing only A2 protein. Most of the cows' milk contains both A1 and A2 protein, whereas a2 Milk™ is made from selected British dairy cows that naturally produce milk with only A2 protein and no A1 protein, making it a lot gentler to digest.
In the recent trial conducted, all of the participants (half of which were diagnosed as lactose intolerant, and the other half self-reported as sensitive to dairy) could tolerate a2 Milk™ with no digestive problems, even those who are medically diagnosed as lactose intolerant! They have found that a lot of the uncomfortable symptoms could be caused by the A1 protein, which is found in most cows' milk but not in a2 Milk™.
This new research  could transform the lives of many who have been diagnosed with a lactose intolerance and had to give up on cow's milk.
As many of you know, I was diagnosed with a1 protein intolerance many years ago. I won't deny that giving up dairy affected my life very deeply at the beginning. And as a food lover, this condition made me feel quite miserable. Imagine giving up all of sudden to ice-cream, cakes, mac'n'cheese and so much more. Yes, it sounds pretty much like a real nightmare.
During the years I have fought back and slowly reintroduced very tiny amounts of dairy in my life (about 1 tablespoon per day max), but discovering a2 Milk™ was a truly life-changer. Ever since collaborating with a2 Milk™, my foodie life has definitely changed a lot (and in a good way).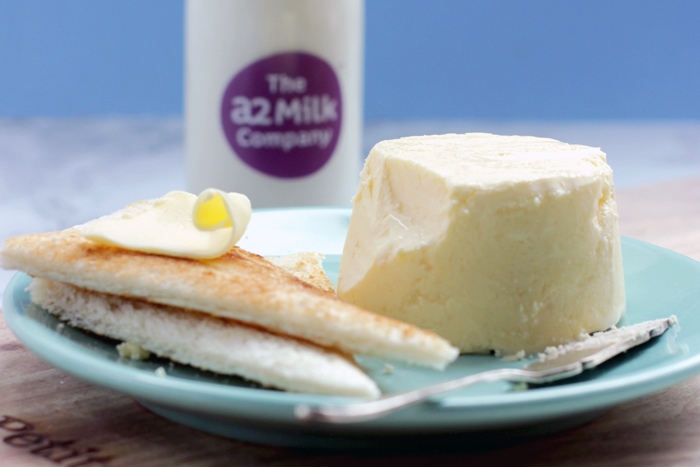 For instance, I have been finally able to have delicious homemade butter on a regular basis! And although I'm the only one that suffers from this intolerance at home, the whole family enjoys drinking it straight from the bottle and of course in loads of my recipes.
Also, me and some other talented bloggers have created loads of delicious a2milk recipes ( including ice-cream) that are totally safe to eat for everyone who shares my same intolerance.
If you're affected by dairy intolerance, you might want to give a2 Milk™ a try for yourself, you may find out you could go safely back to enjoying cow's milk again.  And even if you're not intolerant, why not give it a try anyway? A2 Milk™ tastes so fresh and much better than other milk brands, have a sip and you'll see!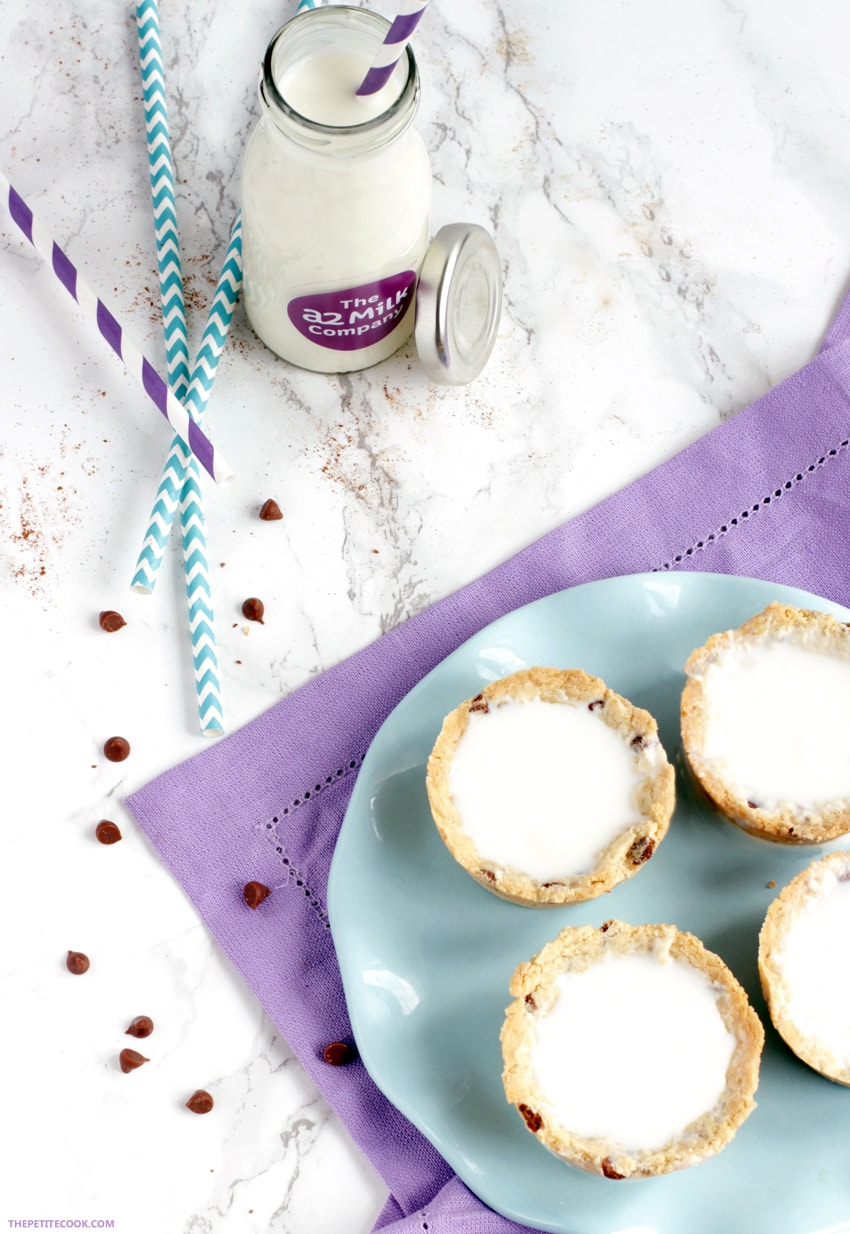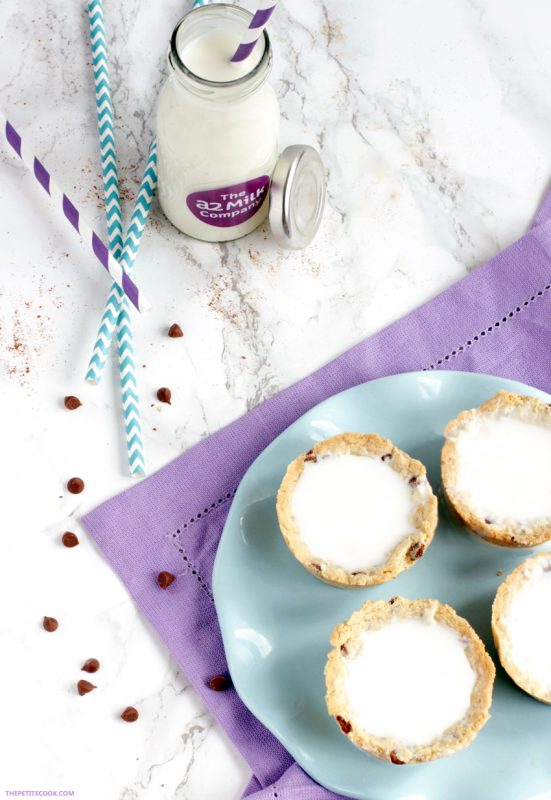 This post is sponsored by a2 Milk™. I am a huge fan of this brand and I'm really proud to collaborate with their team. I use a2 Milk™ regularly and I can't recommend it enough. Thank you for supporting the brands that support The Petite Cook!