Grissini - Crunchy Italian Breadsticks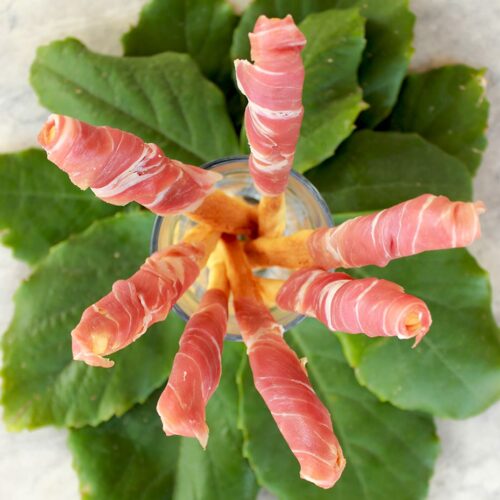 • ½ cup warm water
• 1 packaged (2¼ tsp) active dry yeast
• 1 tsp sugar
• 165gr/ 1⅓ cup all-purpose flour, divided
• 2 tbsp extra-virgin olive oil
• 1 tsp kosher salt
In a big bowl add the lukewarm water, sugar and yeast. Whisk well. Add ½ cup of the flour to the yeast mixture and whisk well. Let the yeast activate for about 10 minutes. It should bubble up and rise. Add the oil to it and mix.
In another bowl mix the flour with the salt. Gradually add the flour to the yeast mixture and whisk until the dough gets thick enough to be kneaded. Transfer the dough over onto a floured surface.
Knead the dough, gradually adding the remaining flour. Knead for about 8 minutes then place the dough in a oiled bowl and let the it rest in a warm place for about 30 minutes.
Preheat oven to 375 degrees.
Transfer the dough on a floured surface and cut it into small pieces. Roll out into thin breadstick.
Place the bread sticks on a cookie sheet and sprinkle with salt.
Bake in the oven until golden and crisp, about 15 – 20 minutes.
Recipe by
The Petite Cook
at https://www.thepetitecook.com/grissini-italian-breadsticks/