Mini Cannoli Truffles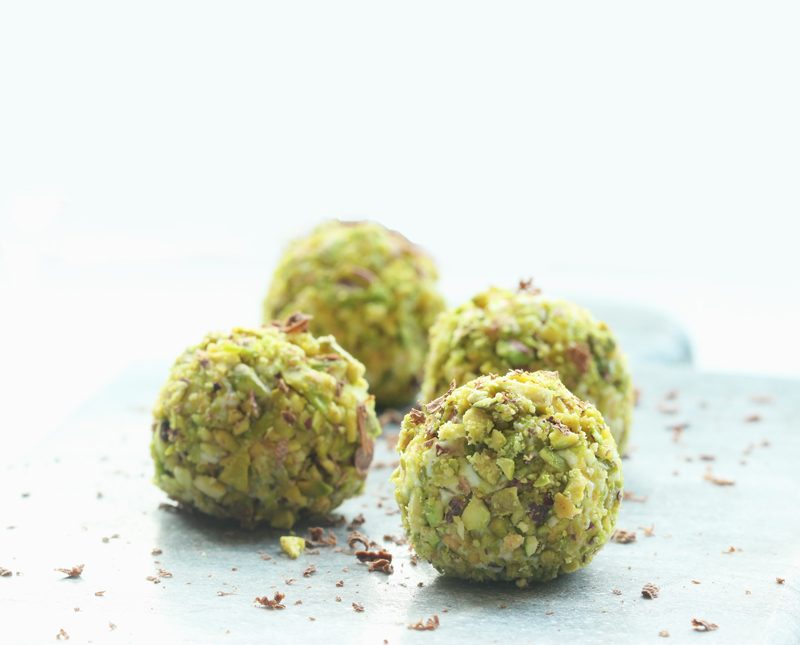 14oz (400gr) ricotta cheese, fresh and well-drained
9oz (150gr) sugar
½ tbsp organic orange zest
½ tbsp organic lemon zest
½ tsp vanilla seeds (optional)
2 tbsp peeled pistachio, finely crushed
3.5oz (100gr) high quality dark chocolate (70% or favorite), finely crumbled
1 cup peeled pistachio, finely crushed
2 cannoli shells, finely crumbled (optional)
In a food processor or by hand, mix together ricotta, sugar, vanilla on low-speed. Beat the cheese mixture until you reach a creamy texture. Mix in pistachio and lemon& orange zest, and stir until combined.
Refrigerate in the freezer for 15 mins.
Transfer the ricotta cream into a piping bag.
Pipe the ricotta into tiny balls, on a tray covered with parchment paper. Refrigerate the truffles in the freezer for 15 min.
In a small bowl combine crumbled chocolate, cannolo shells (optional) and pistachio.
Remove from the freezer and dip each ball into the pistachio mixture, coating evenly the surface.
Serve immediately or keep in the freeze for max ½ day and remove 10 min before serving. Enjoy!