Cous Cous Mini Stuffed Peppers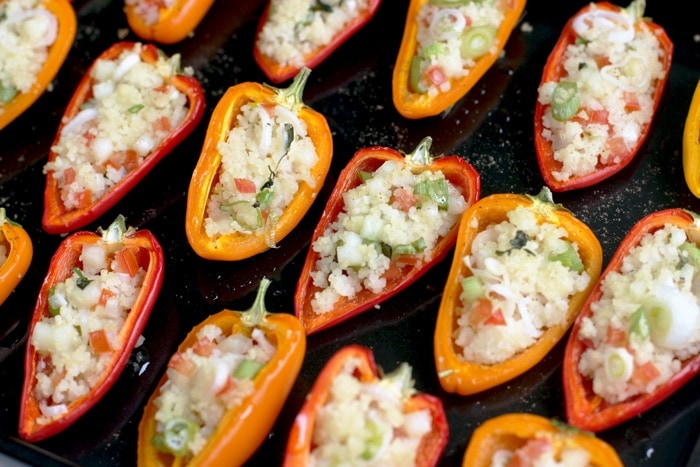 Recipe type:
Starter/Finger Food
12 mini sweet bell peppers
1 cup cous cous salad (chop the tomatoes into fine cubes)
Extravirgin Olive Oil
Preheat the oven to 400 degrees F.
Cut the bell peppers in half top to bottom and remove the seeds and veins.
Arrange them on a large baking tray and fill each pepper with 1 tbsp cous cous salad.
Drizzle with extravirgin olive oil and bake for 15-20 or until nicely crisp and cooked through.
Allow to cool and serve, or store in an airtight container for up to 3 days. Enjoy!
For a non-vegan dairy version, add ½ cup chopped mozzarella, feta or goat cheese in the cous cous salad. Tastes amazing!
Recipe by
The Petite Cook
at https://www.thepetitecook.com/cous-cous-stuffed-mini-peppers/