Quinoa Breakfast Muffins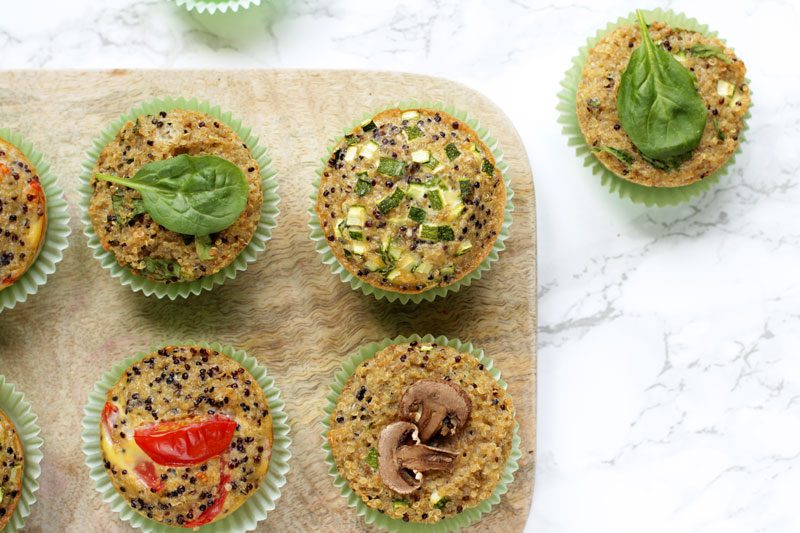 Recipe type:
Snack / Starter
2 cups cooked quinoa ( I've used this organic quinoa trio)
4 eggs
1 cup chopped fresh spinach leaves
1 cup cherry tomatoes
1 cup sliced mushrooms
1 cup cubed zucchini
3 tbsp greated parmesan cheese
salt and pepper to taste
Extravirgin olive oil to brush the tins
Preheat oven to 180°C/375F.
Cut the cherry tomatoes in half,scoop out the seeds and discard, then finely chop the flesh.
In a large bowl combine all ingredients besides quinoa. Mix altogether with the help of a fork, then incorporate in the quinoa.
Scoop the mixture into the muffin moulds previously brush with a little olive oil.
Bake in the oven for 10-12 mins or until crispy and golden brown on top.
Remove from the oven, allow to cool and serve or store in an airtight container for up to 2 days.