How To Roast Chestnuts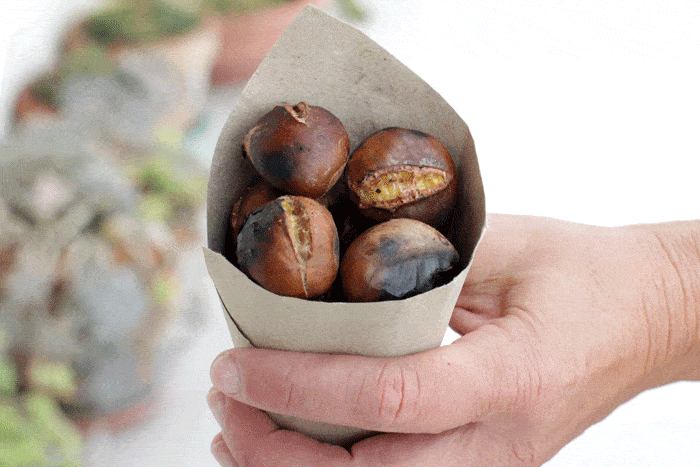 ½ kg chestnuts
sea salt to season
Heat the oven to 180C/350F/Gas 4.
Using a small pairing knife, cut a cross or a line into the skin of each chestnut. Put in a roasting tin and bake until the skins open and the insides are tender, about 30 minutes.
You can also roast them in a traditional chestnut pan. Simply cook them over medium heat with a lid on, shaking the pan occasionally for about 20/30 mins or until they are tender.
Peel the skin off as soon as they cold enough to handle. Do it straight away as it's harder to peel them when they're cold.
Eat straight away or refrigerate in airtight container.