How To Make Homemade Butter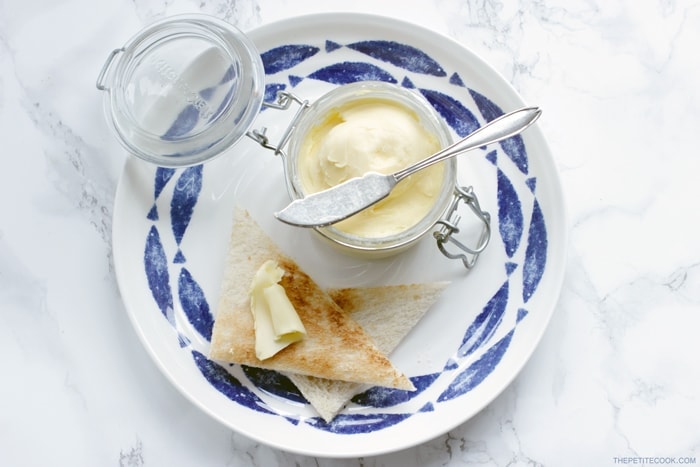 375ml coconut oil, melted
125ml fresh whole a2 Milk™
60ml canola oil (or light olive oil)
4 teaspoons lecithin powder (if using liquid lecithin reduce by half the amount)
a pinch of sea salt
Place all ingredients in a blender or food processor.
Mix until combined, about 1 minute.
Transfer the butter mixture into a silicone or plastic mould and place in the fridge for half an hour or in the freezer for 5 minutes.
Store in the fridge well covered, for up to 4 weeks. You could even make double the amount and freeze into portions for whenever you need it.
**This recipe was originally published November 2015, and update with new images, text and improved recipe.**
Recipe by
The Petite Cook
at https://www.thepetitecook.com/how-to-make-homemade-butter/