Welsh Salt & Vinegar Mackerel Carpaccio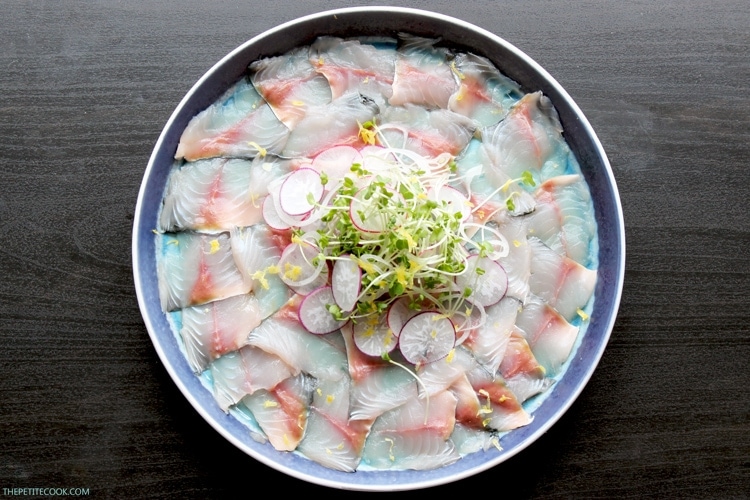 6 large mackerel fillets, skinned and sliced as thinly as possible, like smoked salmon
50ml chardonnay vinegar
100ml olive oil
a large pinch of good, Welsh sea salt
salt and freshly ground pepper
zest of 1 lemon
1 shallot, peeled and sliced into rings
2 radishes, trimmed and sliced
50g cress
beetroot puree (optional)
Place the sliced mackerel straight onto your serving dish.
Mix the vinegar and oil together in a bowl, and brush all over the mackerel. Season with a good pinch of the Welsh sea salt.
Dress the shallot rings and sliced radish with the remaining dressing. Arrange them evenly over the mackerel. Scatter with the lemon zest, the cress salad and a good grinding of fresh pepper.
Serve with an optional beetroot purée drizzled around the fish.
Bryn's Tip:
Chardonnay vinegar is now widely available, but, if you can't get it, use the best white wine vinegar you can find. You don't want something that's too sharp.
Recipe by
The Petite Cook
at https://www.thepetitecook.com/salt-vinegar-mackerel-carpaccio/