Easy Coconut Macaroons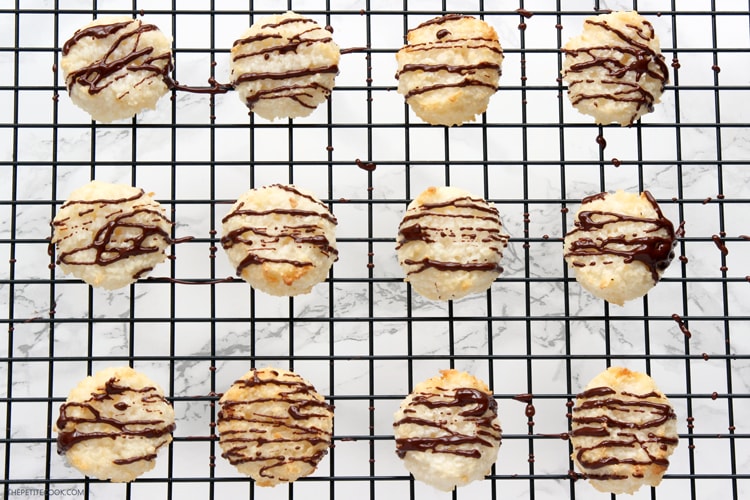 4 cups /240 gr sweetened shredded coconut
4 free-range egg whites
½ cup granulated sugar ( white or demerara)
1 tsp almond extract
a pinch of salt
½ cup/ 100gr dark chocolate, melted
Preheat oven to 325F degrees. Line a large baking tray with parchment paper.
In a large bowl beat egg whites with sugar, almond extract and a pinch of salt. Gently incorporate coconut and give a good mix.
With the help of a ice cream scoop or spoon, scoop out the mixture and place on the lined baking tray.
Bake macaroons for about 15-20 mins, until lightly golden brown.
Allow to cool completely on the baking tray before enjoying.
If you like, drizzle with optional melted chocolate and allow to set before serving.
Store in an airtight container in the fridge for up to 5 days.