Frozen Double Berry Smoothie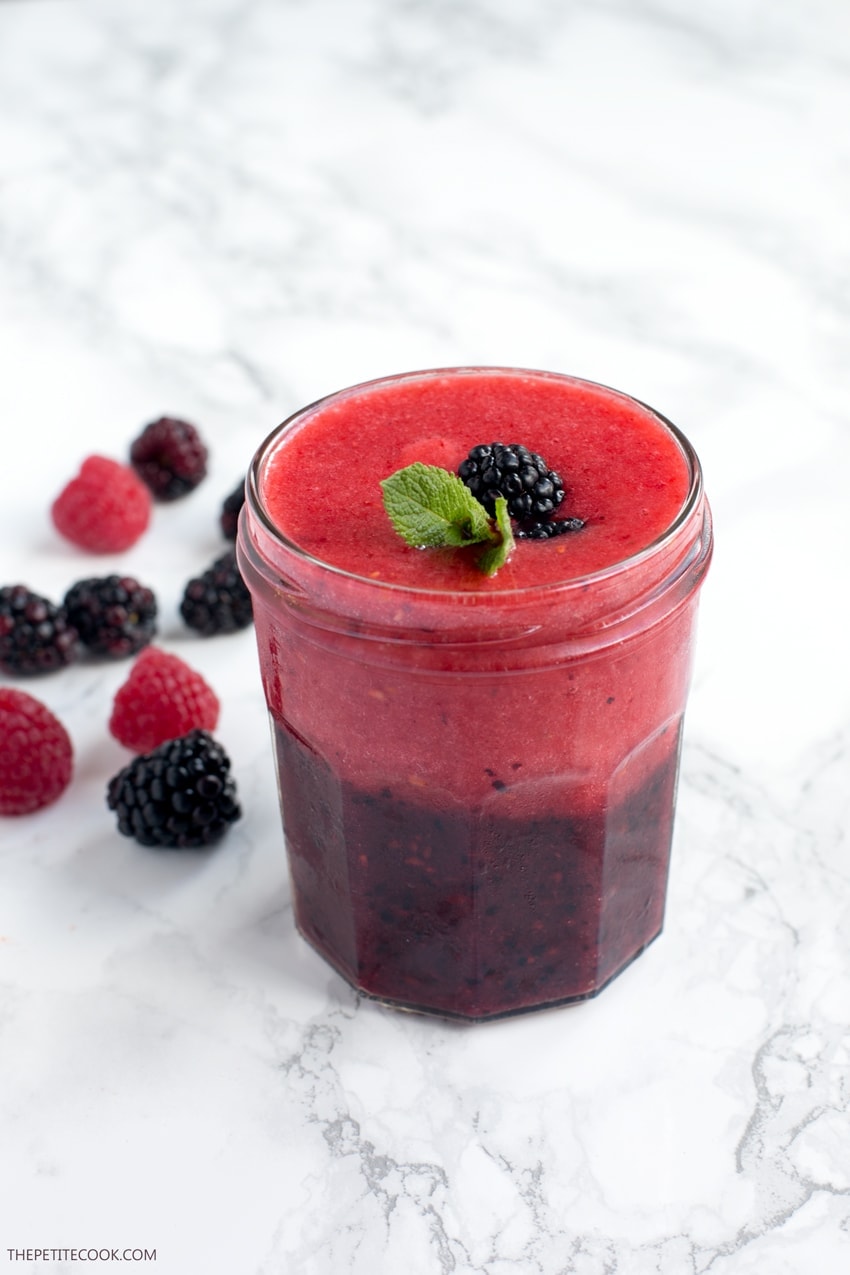 Cuisine:
Vegan/Dairy-free
1 cup frozen blackberries
1 cup frozen raspberries
1 tbsp creamed coconut
½ cup cold water
1 tsp honey, optional ( I use Manuka honey)
mint leaves, to serve
Add into a powerful blender the frozen raspberries,honey, half the water and creamed coconut.
Blend until frothy and smooth and pour into two glasses.
Rinse the blend and fold in the frozen blackberries and remaining water and creamed coconut. Mix until smooth and pour over raspberry smoothie.
Serve immediately with fresh mint leaves on top.
Recipe by
The Petite Cook
at https://www.thepetitecook.com/frozen-double-berry-smoothie/