Easy Pineapple Salsa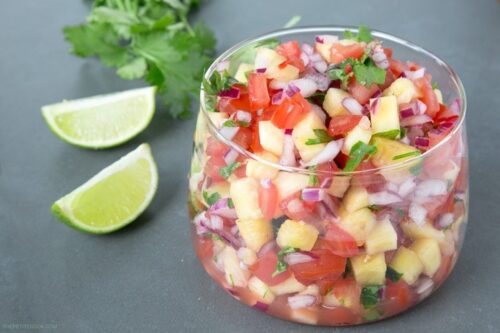 1 small fresh pineapple
2 fresh red chillies
a bunch of fresh cilantro
1 small red onion
3 roma tomatoes, deseeded
juice of 2 limes
sea salt and black pepper
Finely chop the pineapple, tomatoes and red onion into small cubes, try to keep the same size if you can.
Finely mince the chilli and cilantro.
In a large bowl combine all the chopped ingredients, add the lime juice and season with sea salt and black pepper to taste.
Cover and refrigerate for at least 30 min/1 hour before serving.
Enjoy with grilled meat/fish or homemade tortilla chips.