Spicy Sweet Potato and Kale Salad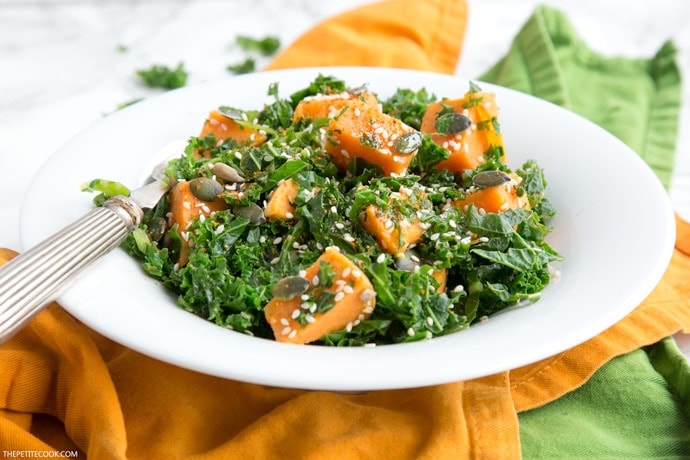 1 large sweet potato, peleed and cubed
2 cups /150gr kale, chopped
1 tbsp sesame seeds
1 tbsp pumpkin seeds
½ tsp shichimi pepper (or chili powder)
smoked sea salt flakes (or regular sea salt)
extra virgin olive oil
Put sweet potato cubes in a steamer and steam for 7 min.
Add in chopped kale and steam for a further 3-4 min.
In a large bowl, add in cooked sweet potato and kale, then fold in sesame seeds, pumpkin seeds, smoked sea salt flakes and shichimi pepper.
Arrange on a serving plate and season with a glug of extra virgin olive oil.
Serve immediately.
Recipe by
The Petite Cook
at https://www.thepetitecook.com/sweet-potato-and-kale-salad/