Tutti Frutti & Veggie Smoothie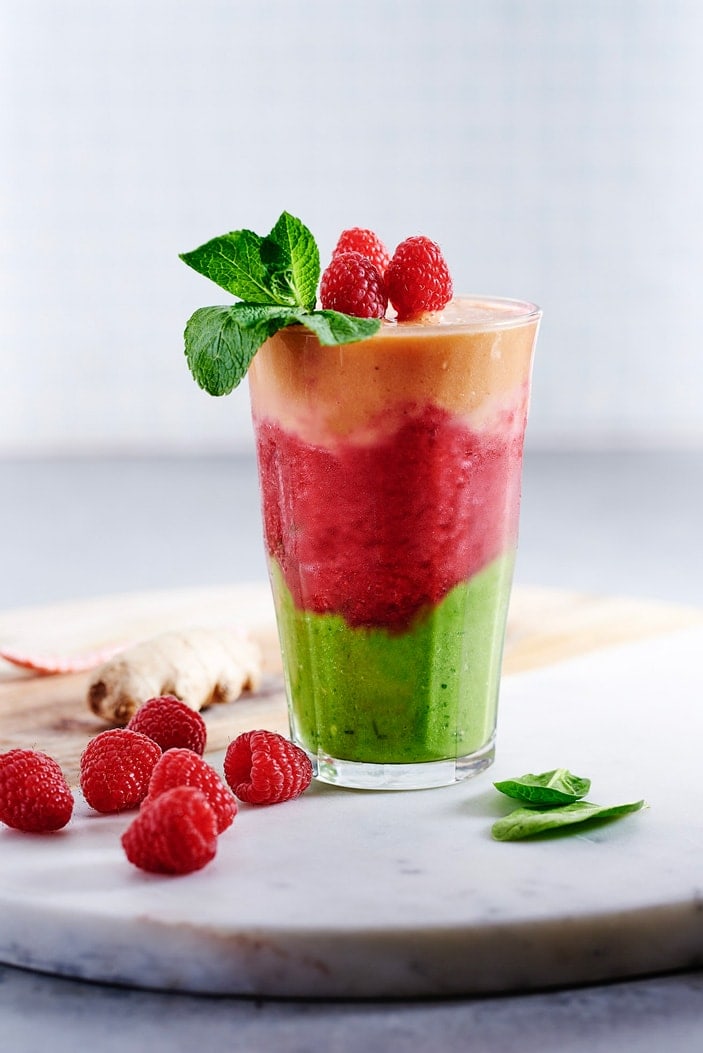 ½ avocado
handful of baby spinach leaves
1 tbsp fresh mint leaves, chopped
140ml coconut water
120gr frozen raspberries
100ml coconut water
1 medium carrot, peeled and chopped into chunks
1 tsp fresh ginger, grated
100ml fresh orange juice
½ banana
Start with the green layer of the smoothie. In a powerful blender, (such as Vitamix) place avocado, spinach, mint and coconut water. Blend until smooth and pour into a glass.
Rinse the blender, and fold in frozen raspberries and coconut water. Blend until frothy and pour over the green smoothie.
Rinse the blender once again, and fold in carrot, ginger and orange juice. Blend until completely puréed, then fold in the banana and blend again until smooth. Pour over the other two smoothie layers and serve immediately. Enjoy!
Recipe by
The Petite Cook
at https://www.thepetitecook.com/tutti-frutti-veggie-smoothie/