Eggs in a Cloud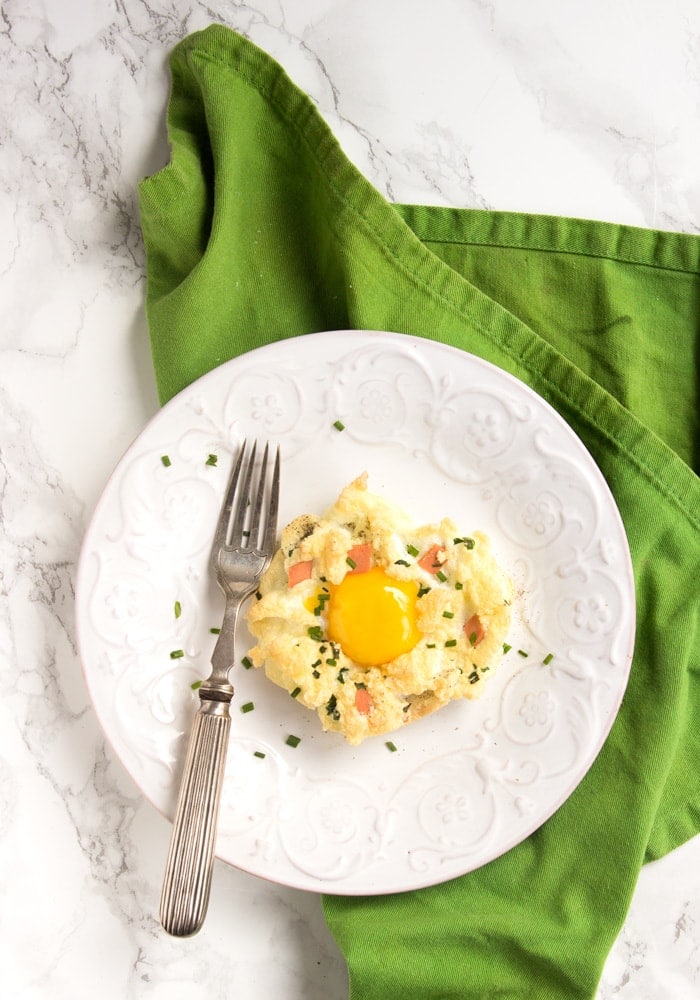 4 large free-range eggs
2 tbsp chives, finely chopped
3 rashers Quorn vegetarian bacon, finely chopped
a generous pinch of sea salt
freshly cracked black pepper, to taste
Preheat oven to 220C / 450F, and line a baking tray with parchment paper.
Carefully separate the egg whites from the yolk, making sure not to break the yolks.
Add the egg whites and a pinch of salt in a stand mixer with a whisk attachment, and whisk the egg whites until stiff peaks form. Gently mix in the chives and bacon bits.
Spoon the egg whites mixture into even little clouds over your prepared baking tray.
Arrange the baking tray in the middle rack of your oven, and bake the egg whites for 3 minutes.
Gently place 1 egg yolk on top of each cloud, and bake for a further 3 minutes.
Remove from the oven and serve immediately, with freshly cracked black pepper on top.