Watermelon Feta Salad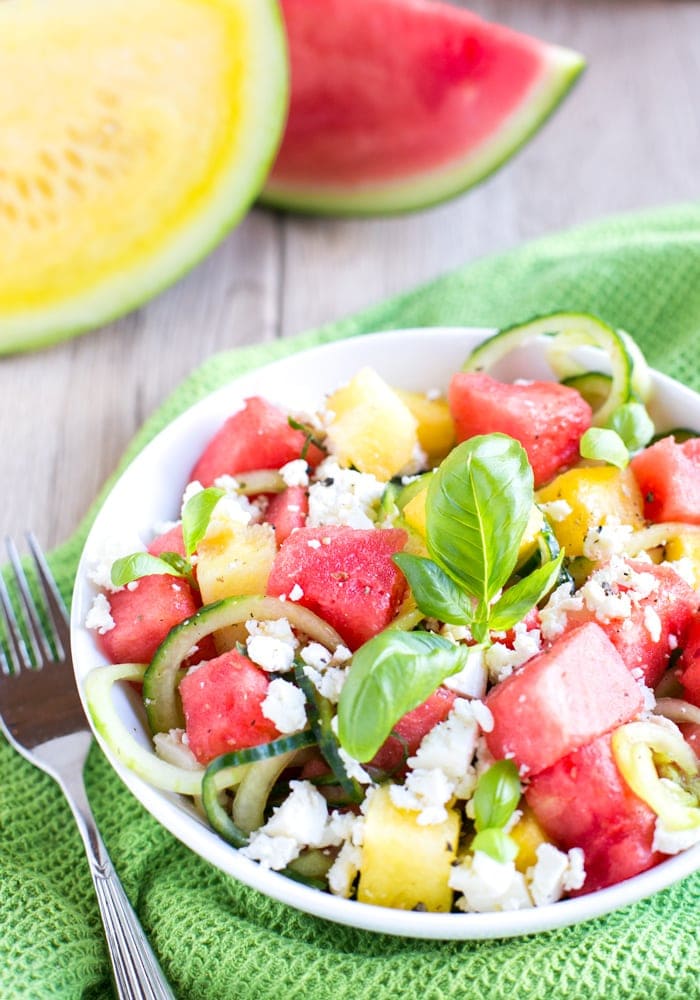 1 large wedge of red watermelon
1 large wedge of yellow watermelon
1 medium cucumber
100gr feta cheese, crumbled
handful of fresh basil leaves, chopped
a glug of extra-virgin olive oil
sea salt and black pepper to taste
Chop red and yellow watermelon into cubes.
With the help of a spiralizer, spiralize the cucumber and discard the seeds. Alternatively, cut the cucumber in half lengthwise, remove the seeds and finely chop into small cubes.
In a large bowl, mix together watermelon, cucumber, crumbled feta and basil leaves. Season with a glug of olive oil and salt and pepper to taste.
Serve immediately or refrigerate up to 1 hour before serving.