Espresso Brownies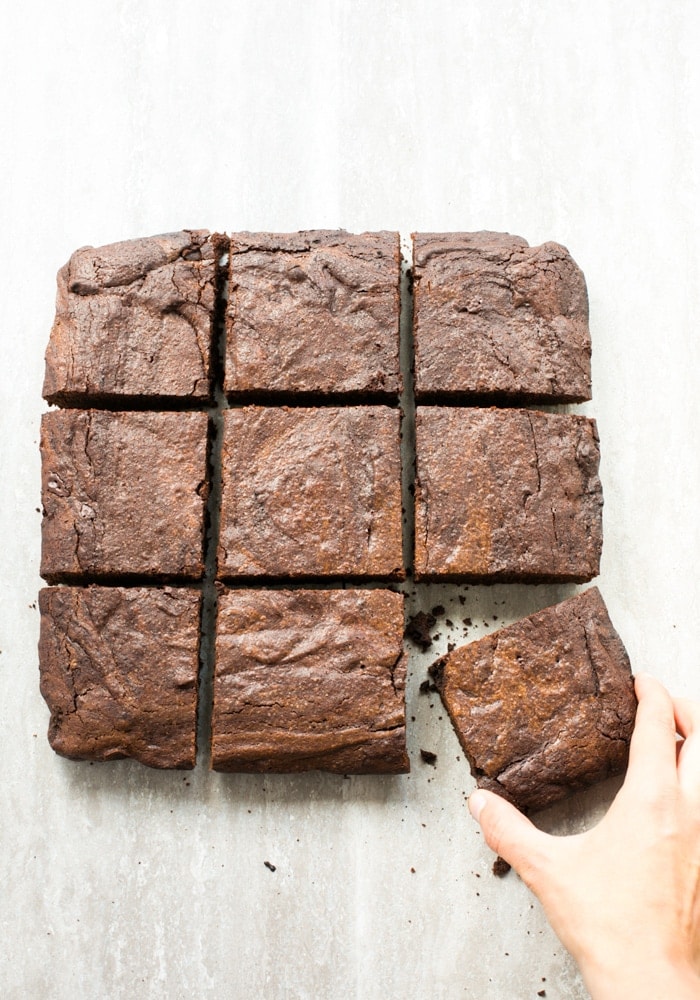 160gr unsalted butter
150gr 70% dark chocolate
210gr caster sugar
3 tbsp organic maple syrup
1 tsp vanilla extract
3 large free-range eggs
50gr unsweetened cocoa powder
60gr ground premium-quality espresso coffee
100gr all-purpose flour
50gr dark chocolate chips
a pinch of sea salt flakes
Preheat the oven to 175C/350F and line with parchment paper a 9x13 inch pan. Set the oven rack to the middle shelf.
In a large microwave-safe bowl, fold in the butter and 150gr of chopped dark chocolate. Melt for 30 second, give it a whisk, then melt for another 30 seconds, until fully smooth and combined, Immediately stir in the sugar, vanilla extract and maple syrup, and whisk until fully combined,
Stir in the eggs and give it a nice mix.
Add in the flour, cocoa powder, ground coffee, chocolate chips and a pinch of salt, and give it a quick mix, until all ingredients are combined.
Transfer the mixture into the prepared pan and spread it evenly.
Bake for 30 min, then insert a toothpick into the center of the pan. If it comes out wet, the brownies are not done, if it's just slightly wet, the brownies are done.
Remove from the oven and allow to cool on a wire rack, then cut into squares and serve.
Store in an airtight container for up to 3 days.