Quinoa Salad with Brussel Sprouts, Cranberry and Pomegranate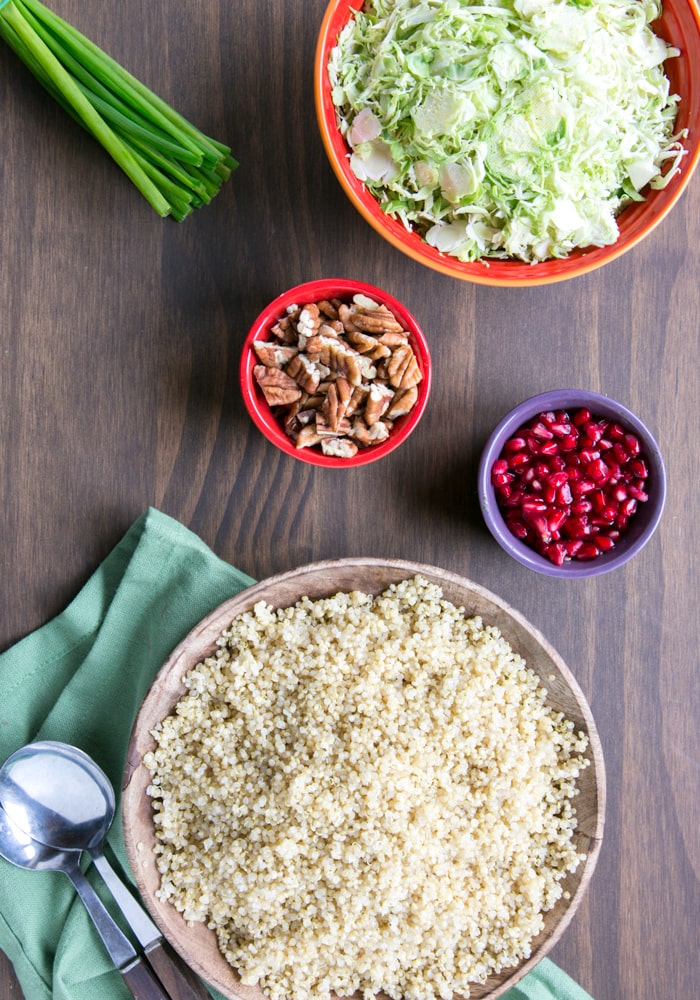 2 cups / 370gr cooked quinoa
9oz / 250gr fresh brussels sprouts
1 cup / 140gr pomegranate seeds
½ cup / 60gr pecan nuts, chopped
4 spring onions, finely chopped
3 tbsp of extra-virgin olive oil
juice of 1 orange
1 tbsp maple syrup
sea salt and black pepper to taste
With the help of a mandoline, finely shred the brussel sprouts. You may also place them in a food processor and pulse until roughly sliced.
In a large bowl, comine together cooked quinoa, shredded brussels sprouts, pomegranate seeds, pecan nuts and spring onions.
To make the dressing, whisk together olive oil,orange juice, maple syrup, salt and pepper in a small bowl.
Pour dressing over the salad and toss together until evenly coated, and serve.
Recipe by
The Petite Cook
at https://www.thepetitecook.com/winter-quinoa-salad/