Last week, I was invited together with a bunch of other awesome bloggers, to the Iceland A/W collection foodie event. A one-of-its-kind fine-dining experience showcasing the new frozen food range coming up this Autumn at Iceland.
Over the past few years, Iceland has been busy overcome the misconception that frozen food is synonym of cheap-quality food – the reality couldn't be far from this misbelief because going frozen can be a better option for so many reasons.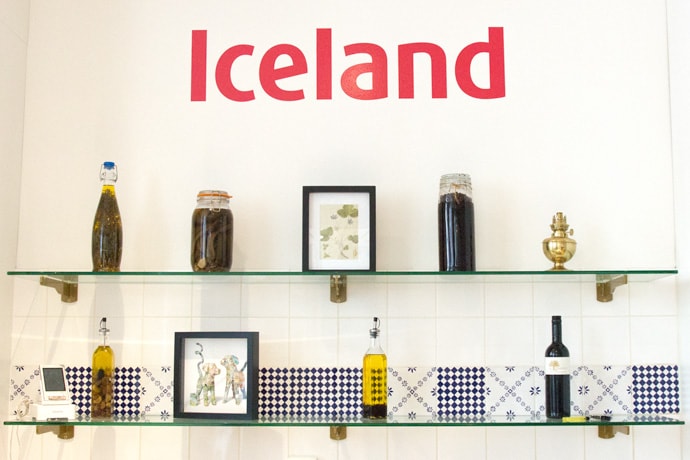 First of all increasing use of frozen food helps reduce food waste, benefiting the family budget and the environment. Not only, keeping healthier options in the freezer, such as fruit, vegetables, lean meat and fish, can be a BIG help in choosing a more balanced and nutritious diet (and save some money at the same time). Talking about nutritional value, modern freezing methods lock in valuable nutrients while retaining the quality and taste you would expect from fresh products. Researchers have shown that the vitamin, mineral and other nutrients content of frozen produce is typically similar and even higher than the fresh counterpart.
With all the above in mind, I've been using frozen ingredients for a long time to feed my family on a daily basis.
The real surprise arrived whilst attending the event, where we were served an exclusive menu created and cooked in front of us by Iceland talented chef Niel Nugent.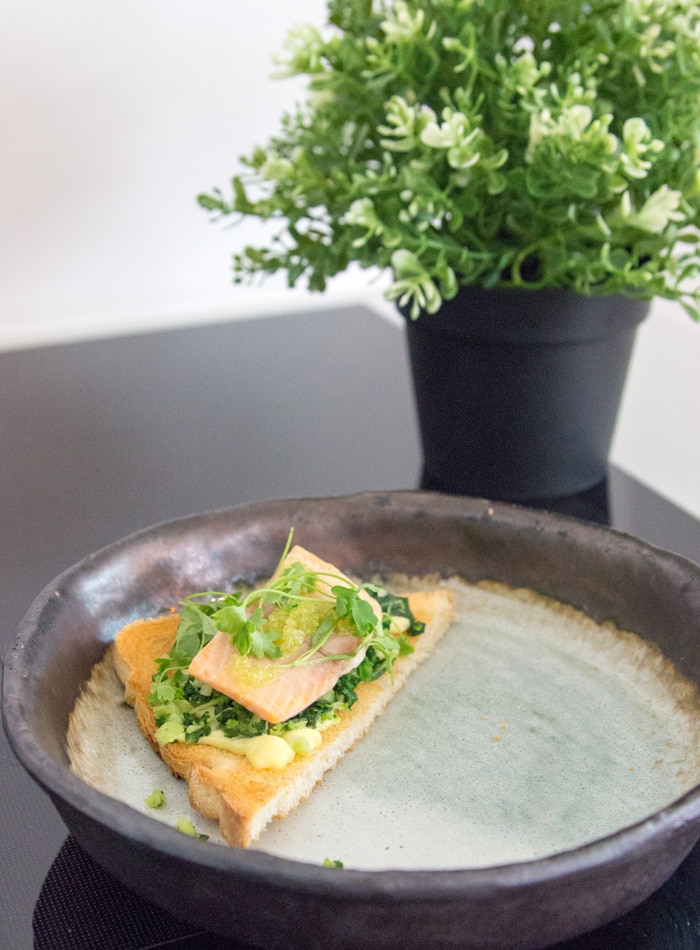 Tasting all those beautifully presented dishes, you couldn't possibly believe they were all made from freshly prepared frozen ingredients. From hand-filleted sashimi-quality tuna and Argentinian red shrimps, to high-quality venison and Belgium blue steak, Iceland team showed us that with ingredients like these, you can easily create a fine-dining experience in the comfort of your home.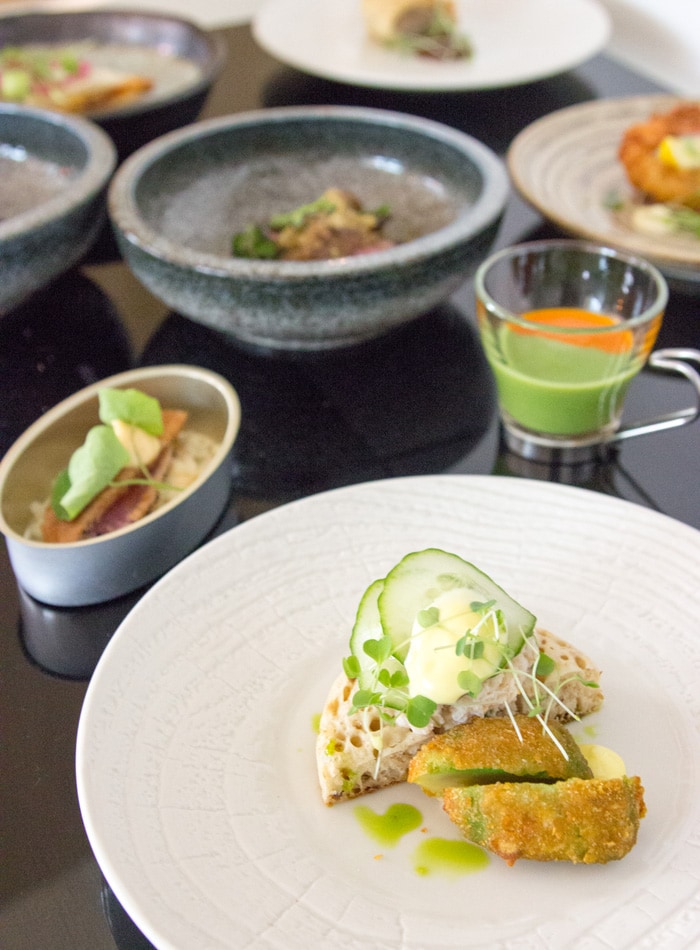 Highlights from the menu included Crab Taco served with Deep-fried Avocado, made with frozen avocado (already available in store) coated in breadcrumbs and deep-fried to crispy perfection; and a vibrant Tuna tartare, with Riced Cauliflower & Lemon Fava Cream (both the hand-filleted tuna and cauliflower rice will be available this Autumn).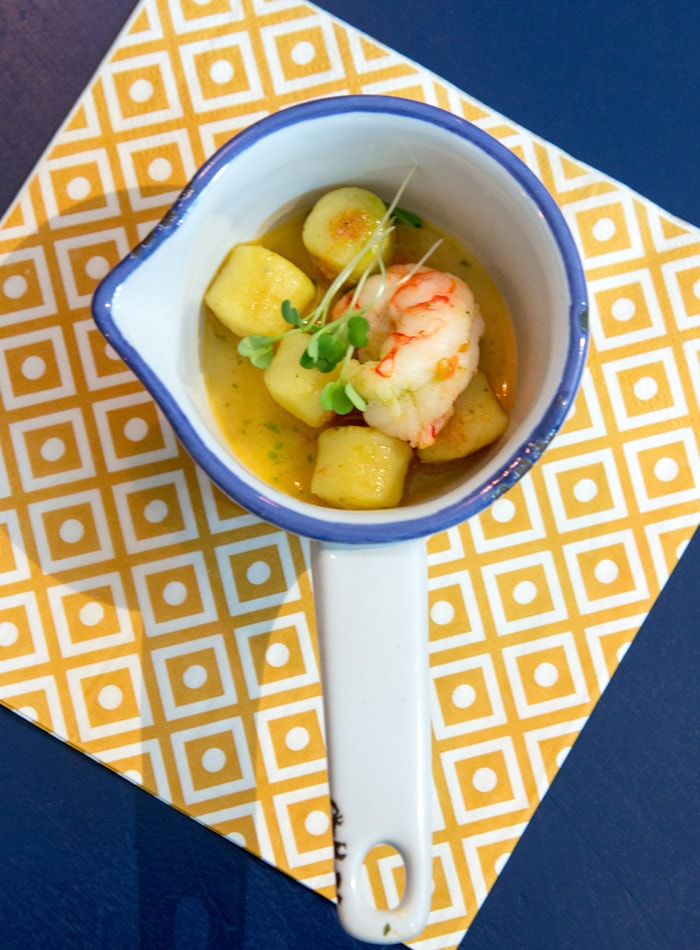 Other great beautifully paired dishes included a delightful, refreshing Trout Fillet with Riced Greens on Sour Dough Toast (all ingredients will be available this Autumn), and a lightly spicy Red Shrimp Chilli Sauce & Gnocchi (the gnocchi are already available, the Argentinian red shrimps chilli sauce will be available this Autumn).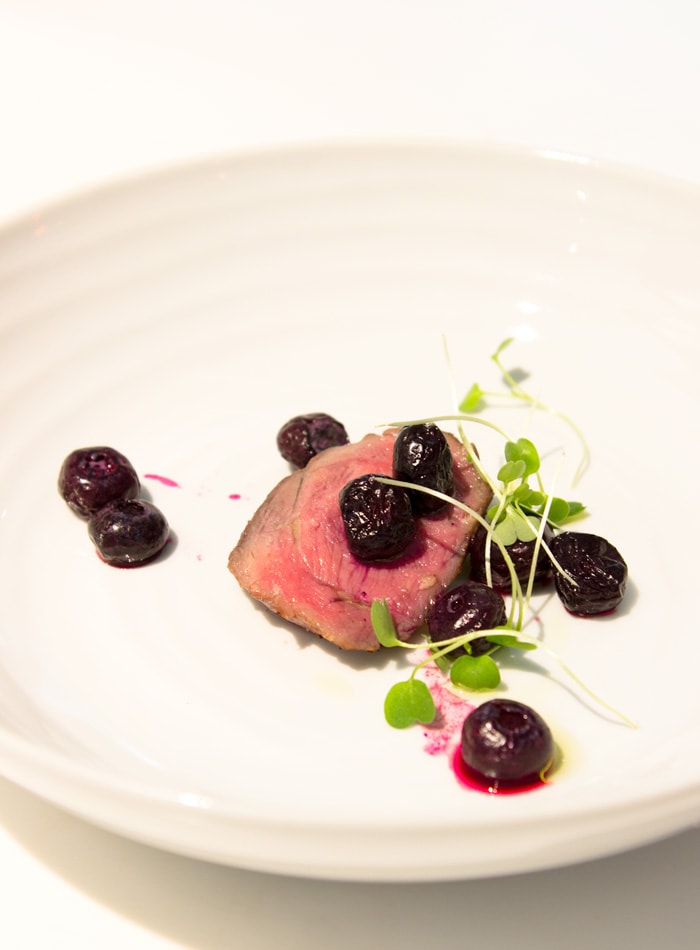 One of my personal favorite dishes was the Venison Steak with Pickled Blueberries (both ingredients already available). The meat was super tender and flavorsome, and the unusual pairing of pickled blueberries really elevated this dish to a whole new level.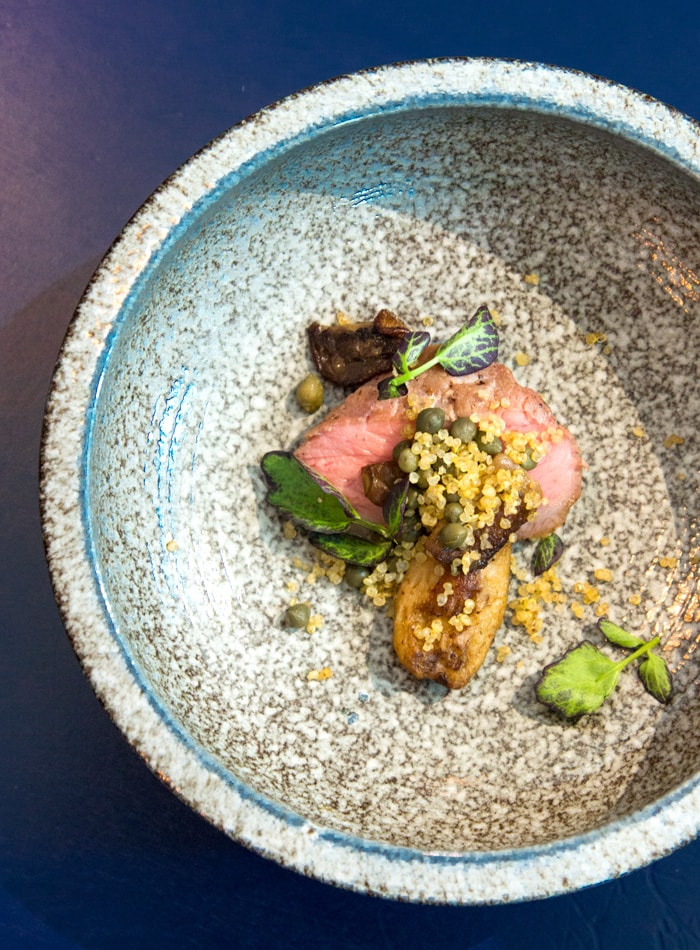 Another favourite was the Belgium Blue Steak with Toasted Quinoa & Wild Mushrooms (the luxury steak is already available in store). A sensational dish with thoughtfully combined ingredients, that could be easily served in a michelin-star restaurant.
It's really incredible to think you could recreate a fine-dining experience at home simply by using frozen ingredients. Overall, learning more about the effort behind high-quality frozen foods, and tasting such an innovative menu was truly inspiring. I'm really excited to go back in the kitchen and experiment more creative ways to use frozen foods.
Keep an eye on the blog, I have the feeling you'll see a Belgium Blue steak, or another ingredient mentioned above, in one of my upcoming recipes. In the meantime, for more inspiration on how to use frozen food at its best, check out my Healthy Seafood Paella, and these awesome Lobster Summer Rolls.
** This post is sponsored by Iceland. I'm a huge fan of this brand and cannot recommend it enough! Thank you so much for supporting the brands that support The Petite Cook**