The IFA 2018 Berlin (aka the biggest Europe tech show) is the perfect place to get a taste of all the new and upcoming Philips technology, whether you're an all-things-tech fan or a conscious foodie/home cook.
*This post is sponsored by Philips. Thank you for supporting the brands that support The Petite Cook*
When it comes to new kitchen innovations, the IFA Berlin 2018 is the definitely the starting point.
It's pretty exciting to see that the smart home, digital healthcare, and connected device markets are having a huge momentum and looks like it will only grow with time.
[easy-tweet tweet="Philips IFA 2018 News For The Kitchen! All about the High-Speed Connected Blender & Automatic Pasta Maker" hashtags="#ifa2018 "]
I was invited by Philips to get a glimpse of their newest home devices and it did not disappoint - its stand at IFA 2018 was packed with new, wow-worthy tech!
It was truly remarkable to see all the effort Philips is making, through its technology to improve our lifestyle and help us live a better, healthier life.
When it comes to smart home, Philips is among the the leader innovators, and it made sure to prove it once more with their new home and healthcare products.
Philips IFA 2018 New Kitchen Devices - High-Speed Connected Blender & Automatic Pasta Maker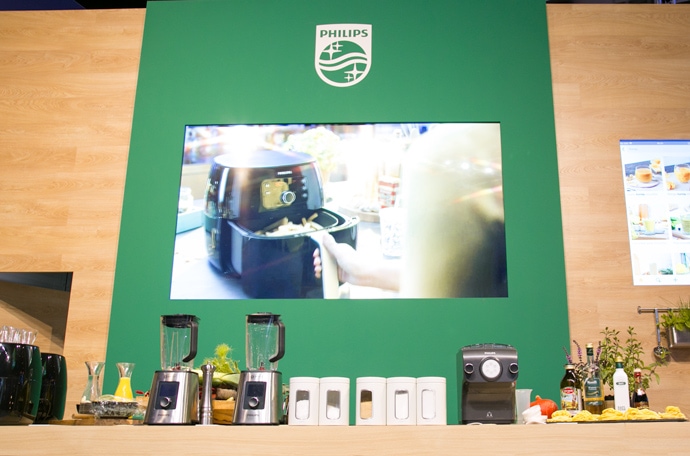 It's crystal clear that Philips focus point is "make life better", helping people lead a healthier, easier and fuller life, which often translate into eating better and enjoy freshly home cooked meals with the people you love.
To make sure to reach this goal, their new product range comes with a highly personalized experience, giving you full control of your well-being. My inner foodie soul rejoiced at the sight of all the new kitchen gadgets in the Philips stand.
In addition to outstanding technical features, its small domestic appliances also boast excellent design and are super compact and easy to use.
I was truly impressed in particular by their new High-speed Connected Blender and Automatic Pasta Maker.
Reach Your Healthy Goals With Philips High-Speed Connected Blender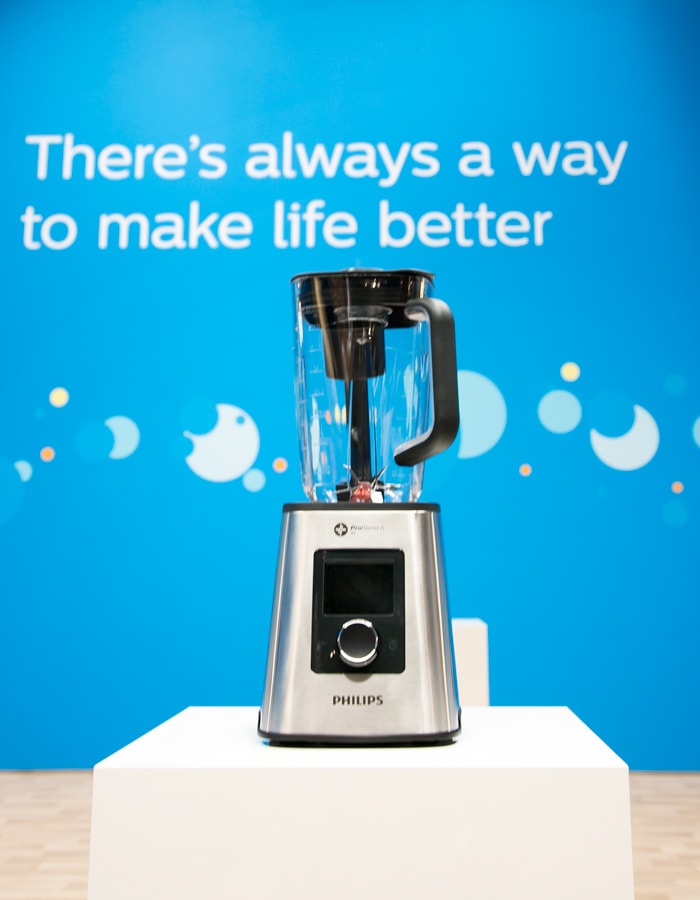 This smart blender is the ultimate gadget for all the smoothies enthusiasts and is a total breeze to use thanks to the connected app.
First, you add all your lifestyle and health info on the app, and then follow the recommendations to reach your healthy goals.
To help you reach your goals, the app suggests tailored-just-for-you smoothie recipes and sends them directly to the blender.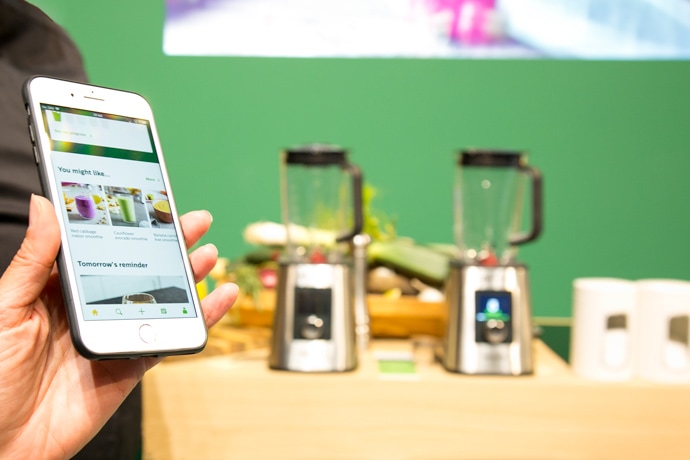 The High-Speed Connected Blender tells exactly which ingredients should be added and in which order. It also features a super handy integrated scale so that you can just drop the ingredients into the jug without weighing them first.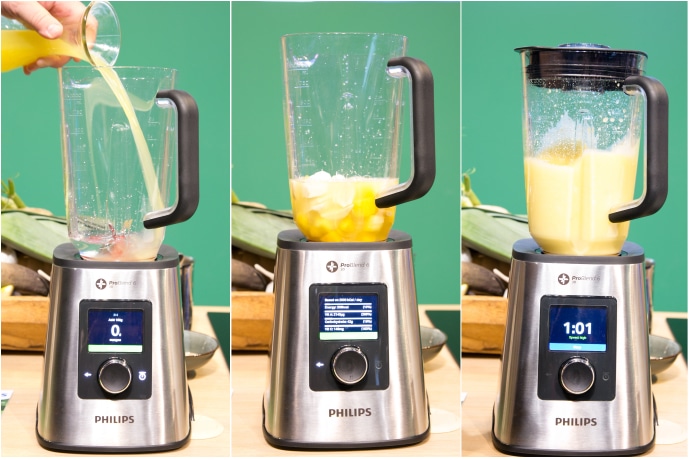 The blender then liquefies all ingredients, even the toughest fruit and veggies, to release higher amounts of nutrients.
So whether you're looking for a quick breakfast smoothie, a post-workout energy-packed drink, or just an easy way to reach your 5 a day, with the help of this innovative blender you can seamlessly integrate more vegetables & fruit in your daily routine!
Make Fresh Homemade Pasta in 15 Min With Philips Pasta Maker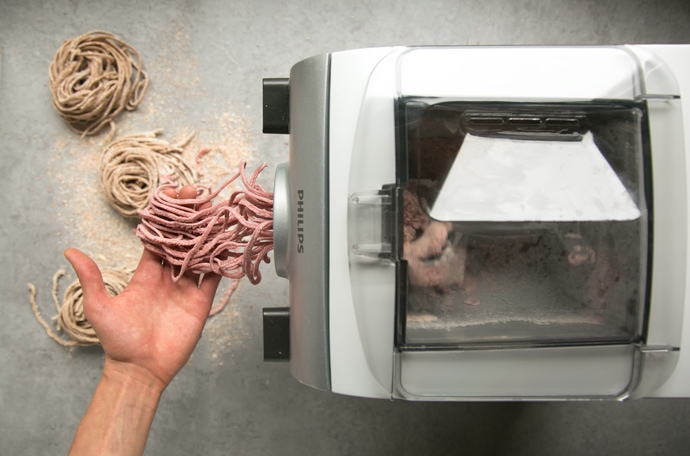 As a true Italian, I love making pasta at home, but since becoming a mum, it has been something I really didn't have time for. So I was pretty excited to see Philips Pasta Maker in action at the IFA 2018.
Philips kindly sent me over a pasta maker to have the chance to test it myself, and I was totally amazed!
The Philips Pasta Maker is incredibly easy and straightforward to use, making it the perfect kitchen gadget for novice and busy cooks alike.
Featuring automatic mixing, kneading and extruding, there's no much left for you to do.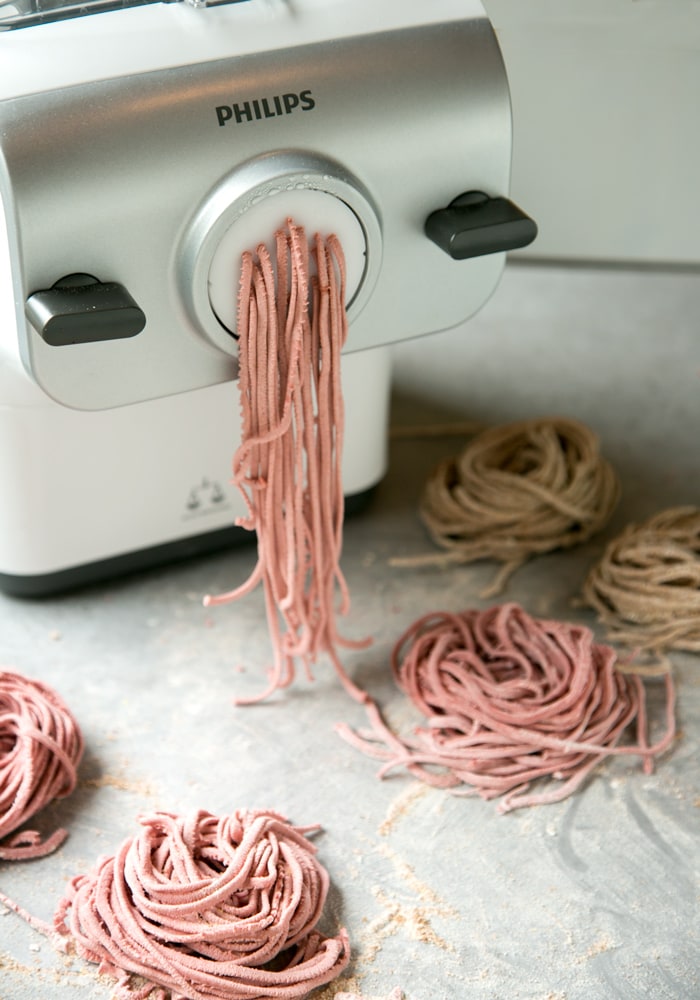 Choose the flour you like, choose your favourite program ( with or without eggs) and add the ingredients. The pasta maker includes a super handy auto-weighing function, which weighs the flour and indicates the according amount of liquid you need to add.
The pasta maker combines all the ingredients in less than 5 minutes, and kneads flawlessly whilst you get your pasta sauce ready.
When the pasta is ready, all you have to do is cut it at your preferred length- Et-voila', your pasta is ready. I mean, homemade pasta doesn't get easier than this!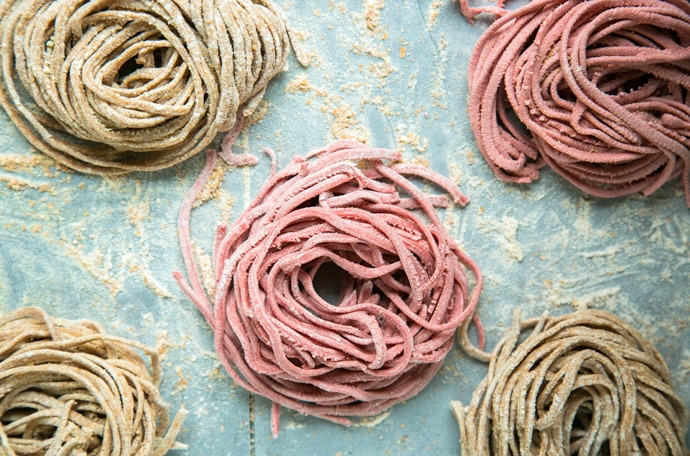 There are tons of creative pasta recipes to try within the included recipe book. I just made my first batch of whole wheat fresh pasta, and even added some beetroot powder in a second one.
Both batches came out beautifully, with an impeccable texture, and stored wonderfully in the fridge (sprinkle a little flour on each tagliatelle nest and store in an airtight container for up to 2 days).
If you are a pasta lover like me, I'm sure you'll fall in love with this powerful pasta maker - There's nothing better fresh homemade pasta ready in just 15 minutes!