Aromatic and rich, all the way from New Zealand comes Manuka honey, packed with awesome flavours and unique healthy benefits.
Manuka is a mono-floral honey that originates from an unspoiled and pollution-free region in New Zealand.
It's exclusively produced by bees that feed only on the Manuka bush, which has powerful antibacterial properties.
New Zealand's Maori were the first to discover and use the healing properties of Manuka.
They used the leaves for a medicinal drink to reduce fever-like symptoms, while the oil from the crushed leaves was applied to wounds as a natural antiseptic.
What Makes Manuka Honey Unique
All kind of honey appears to contain some antibacterial properties, and since ancient times has been used to make tonics, heal wounds, cure cold and flu symptoms, and other remedies.
What makes Manuka honey so special is its additional and measurable antibacterial potency, also referred as a non-peroxide activity.
The UMF, Unique Manuka Factor, is a quality trademark and grading system that helps identify and regulate the presence of NPA (non-peroxide activity) in Manuka honey.
Remember that, especially when it comes to Manuka, not all honey is the same.
Ordinary manuka has only the hydrogen peroxide antibacterial property which is common to most types of honey, whereas UMF Manuka has both the natural hydrogen peroxide antibacterial property and its own natural UMF antibacterial property.
In other words, if you want to fully benefit from the properties of this unique liquid gold, make sure you invest your money in certified UMF Manuka honey.
Benefits of UMF Manuka Honey
Manuka honey with high levels of UMF can be helpful to relieve gastritis, sore throats, and if applied topically, can speed the healing process of skin ulcers and wounds.
Thanks to its antibacterial and antioxidants properties, Manuka is also finding its way into skincare and beauty products, and it's also popular as a face mask.
Cooking With Manuka Honey
That's my favourite side of Manuka honey. Besides all the health benefits, for me it all comes down to its unique incredible taste.
Gooey, deeply rich, and robust in flavors, it's a joy to the palate and can instantly upgrade any recipe.
Manuka makes a great addition to savory dishes like baked camembert, or to add a twist to salad vinaigrettes.
If you're craving something sweet, the sky is the limit! Add a spoonful or two to a vitamin-packed smoothie, and even these awesome fudgy avocado brownies.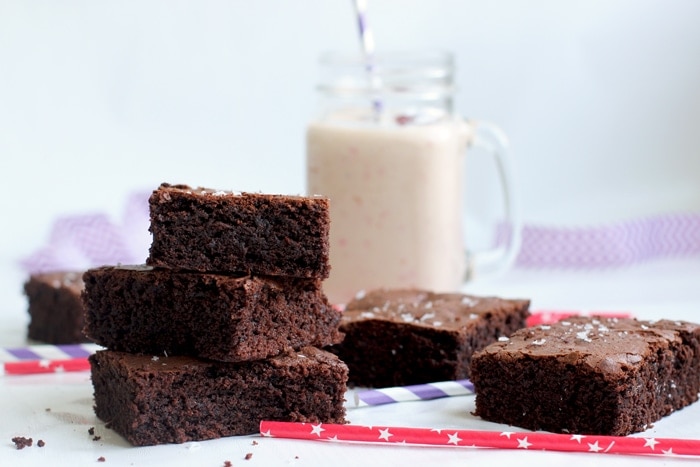 Don't be surprised to find that Manuka honey can be a little more pricey than other popular honey types.
But my experience with food tells me that sadly, most of the time, good stuff comes with a price.
The way I see Manuka is the same as Parmigiano cheese, they are both exclusively produced in certain areas and due to their unique properties are more expensive than their similars.
You can settle for a low-priced alternative, but as much as you can't compare the amazing umami-intense taste of Parmesan cheese with its cheap counterparts, the same formula applies to Manuka honey.
Choose Your Honey Right
There have been some scandals in the past years about mislabeled Manuka, so it's important you pick your honey wisely.
When choosing your UMF Manuka honey, make sure you're getting the real deal.
My best tip is to look around, always check the labels, check the company websites and learn more about who makes the product you're buying.
For additional help, you can easily find around the web many guides with the best manuka honey brands available on the market.