In most Mediterranean countries, everyone cooking from grandmas to chefs, have known the health benefits of using olive oil for generations, whether for cooking or for adding extra flavor when finishing off a dish.
Growing up in Italy, I've been used to olive oil since my early foodie years, and most of the recipes on The Petite Cook call for high-quality extra virgin olive oil. I can only recommend it to everyone if you want to follow a healthy lifestyle. That's why I've teamed up with Unaprol, the largest organization of Italian olive producers, to help raise awareness on the health benefits of olive oil and in particular extra virgin olive oil.
The theme Looking for the Perfect Food is part of the "Olive Oil, European High Quality" project, promoted with the support of the European Union and Italy. The project's mission is to help raise awareness about the quality of guaranteed and controlled European olive products. In fact, thanks to their unique nutritional and organoleptic characteristics, European high quality olives and extra virgin olive oil are not only condiments capable of adding flavour to every dish, but also essential elements for maintaining a healthy and balanced lifestyle.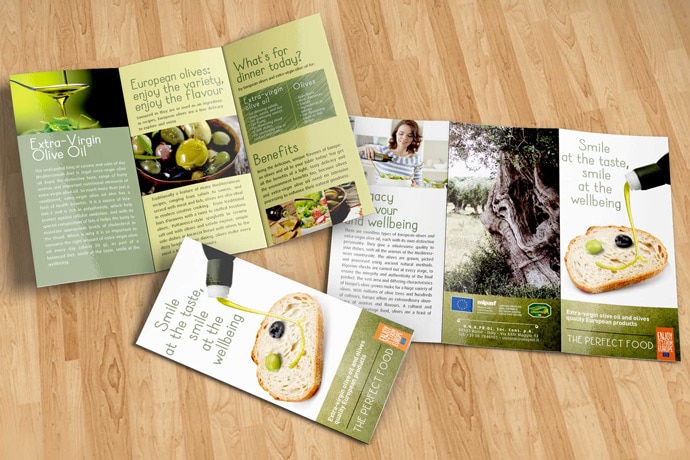 In particular, extra virgin olive oil – the essential ingredient of the Mediterranean diet – is much more than a condiment: it is a precious fuel for our bodies! A source of vitamin E and rich in antioxidants, which help to protect from free radicals, and with its unique composition of fats it helps the body maintain normal blood cholesterol levels. For this reason, it is important to consume the right amount of extra virgin olive oil, about 20g, each day as part of a balanced diet: both for taste and well-being benefit.
The Many Health Benefits Of Using Extra virgin Olive Oil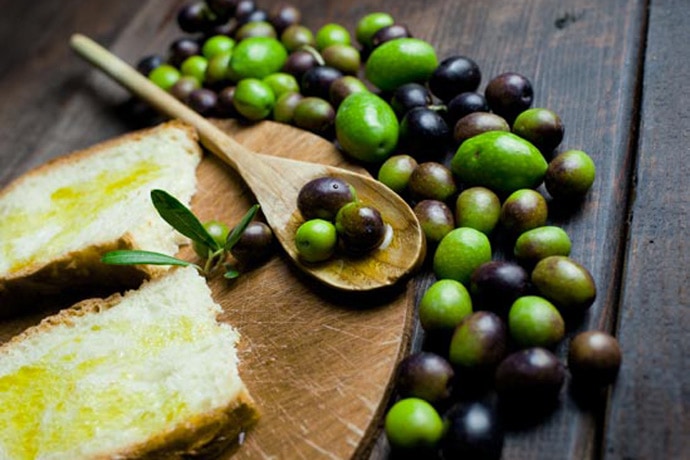 Studies show that the fatty acids and antioxidants contained in extra virgin olive oil have some powerful health benefits:
They protect the arteries by helping to maintain normal levels of cholesterol in the blood.

The high phenolic antioxidants contained in extra virgin olive oil have the potential to reduce the risk of Alzheimer, cancer, type 2 diabetes, metabolic syndrome and arthritis.

The consumption of olive oil positively affects the thickness of bones, fighting osteoporosis disease.
Why You Should Use Olive Oil In Your Cooking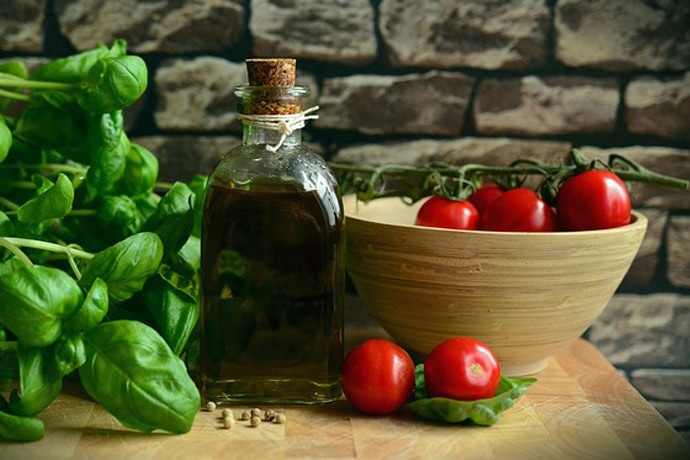 Unlike other oils, most vegetable oils (sunflower, soybean, canola, margarine are just a few)  can't be produced naturally. They must be industrially altered and are chemically coloured, flavoured and deodorised. Last but not least, they're also toxic when reaching a high smoking point. That's why refined vegetable oils are definitely one of the most harmful substances you can eat.
Real olive oil instead, is obtained simply from mechanical cold pressing, because the olive is the only fruit that has an oil-bearing chamber: just squeeze and you obtain oil. Extra virgin olive oil is used mainly as a dressing for raw and cooked vegetables, meat, fish, pasta or rice, for cooking and frying, but can also be used for preparing bread and desserts.
If you've heard that extra virgin olive oil is not good for cooking and stir-frying, this is just a myth. Extra virgin olive oil is probably the healthiest oil to cook with and it is in fact quite resistant to high temperatures. Make sure to check the labels well before buying extra virgin olive oil, and don't get fooled by the "Italian" word written all over, as counterfeit olive oil is a rising trend. Good quality olive oil is only made with the best olives,coming from the same place and most of the time carries the guarantee of quality, PDO (protected designation of origin) and PGI (protected geographical indication) on the label, and doesn't come cheap. But it's high in flavor, meaning you use less oil, so it lasts longer with the added benefit that you use less fat when cooking and dressing your dishes.
 January: Celebrate The Flavour of Extra virgin Olive Oil
This January, I encourage all of you living in London to visit the 18 restaurants which will participate in the "European extra virgin olive oil weeks" initiative: an event to be savoured, which aims to quench the appetite of British consumers. There will be no lack of gastronomic ideas: each participating restaurant will recommend a dish for enhancing the product and will have dedicated personnel on hand for information on the theme.
The restaurants which have joined the project are:
 

C'Alice

Manitoba

Macellaio RC South Kensington/Exmouth Market/Union St

Rosso Pomodoro - Covent Garden/Camden/Chelsea/Oxford St/Hoxton/Swiss Cottage/

Locanda Canton

Trattoria Monte Bianco

Al Mattarello

Osteria dell'Angolo

Tipicetta
Cacio & Pepe
Mister Lasagna
This post is sponsored by Unaprol. I am a huge fan of olive oil and I'm really proud to collaborate on this project. I use extra virgin olive oil daily and I can't recommend it enough. Thank you for supporting the brands that support The Petite Cook!