This Vitamin Tangy Detox Water will help you boost your metabolism, feel energized and flush out all those nasty toxins from your body!
Detox water is nothing more than pure water with natural delicious additions. This tangy flavored water is packed with extra vitamins and minerals, tastes so much better than regular water, and is so good for you. Water is essential in filtering waste products and toxins from your body, and the addition of vitamin-packed citrusy fruits and fresh mint will only give you extra healthy benefits. After just a few days, you will already feel lighter, more energized and overall healthier.
This vitamin tangy detox water  combines 3 delicious ingredients which each contribute their own powerful, detoxifying and cleansing properties. The result is a powerhouse of a drink which eliminates toxins efficiently while tasting great.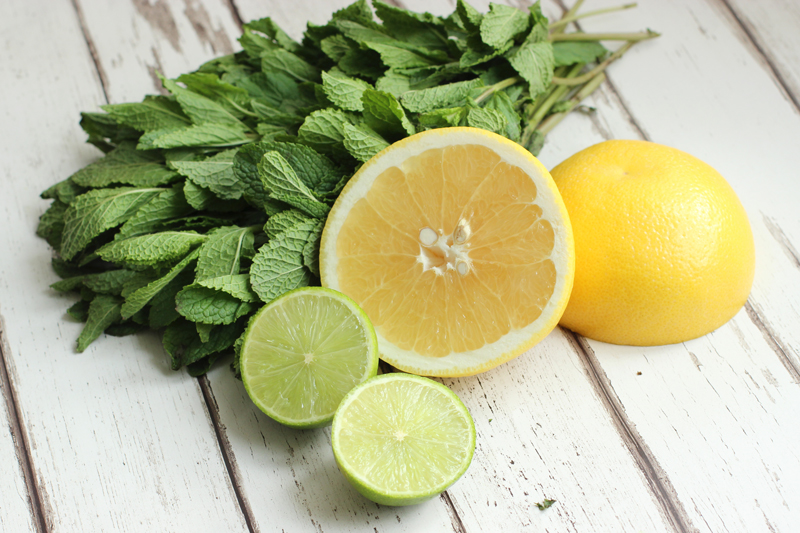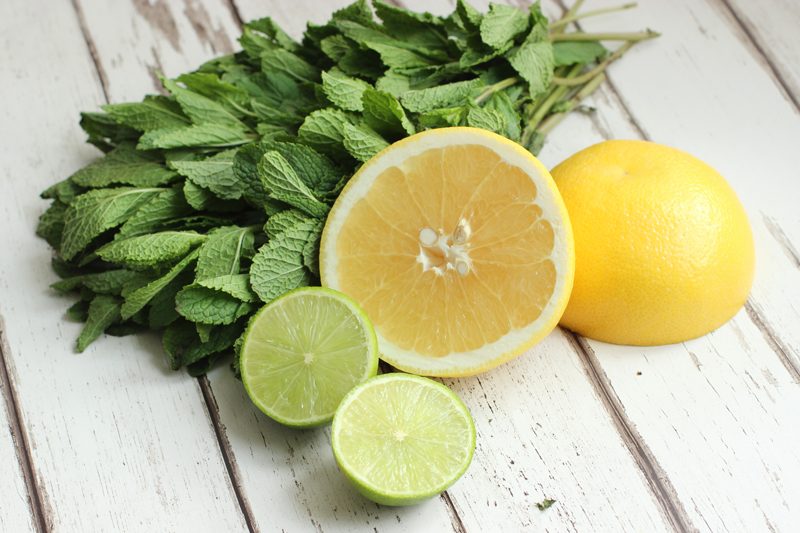 Grapefruit is high in antioxidants and vitamin A and C, which help support our immune system. It also aids the liver in flushing carcinogens out of the body (things linked to causing cancer, like stuff in cigarettes and tobacco, as well as some pre-prepared foods).
Lime is packed with minerals and vitamin C, helps you make your skin glow and protects it from infections. Not only, lime properties help stimulate and regulate the digestive track (which is why it's so helpful with constipation, heartburn and gas).
Mint leaves not only add a fantastic refreshing flavor to your water, they also aid the digestive process, allowing your body to eliminate waste more efficiently.
Making this vitamin tangy detox water is super easy and quick. You only need the slices of one lime, half grapefruit ( make sure they're both unwaxed and organic), 6-8 fresh mint leaves and of course water. Add all the ingredients into a water bottle, fill it up with cold water and let the ingredients infuse for at least two hours.
Detox water is more efficient if you drink it in the morning, as soon as your body wakes up. So I usually make it the night before and I drink half of my water first thing when I wake up and the rest during the morning.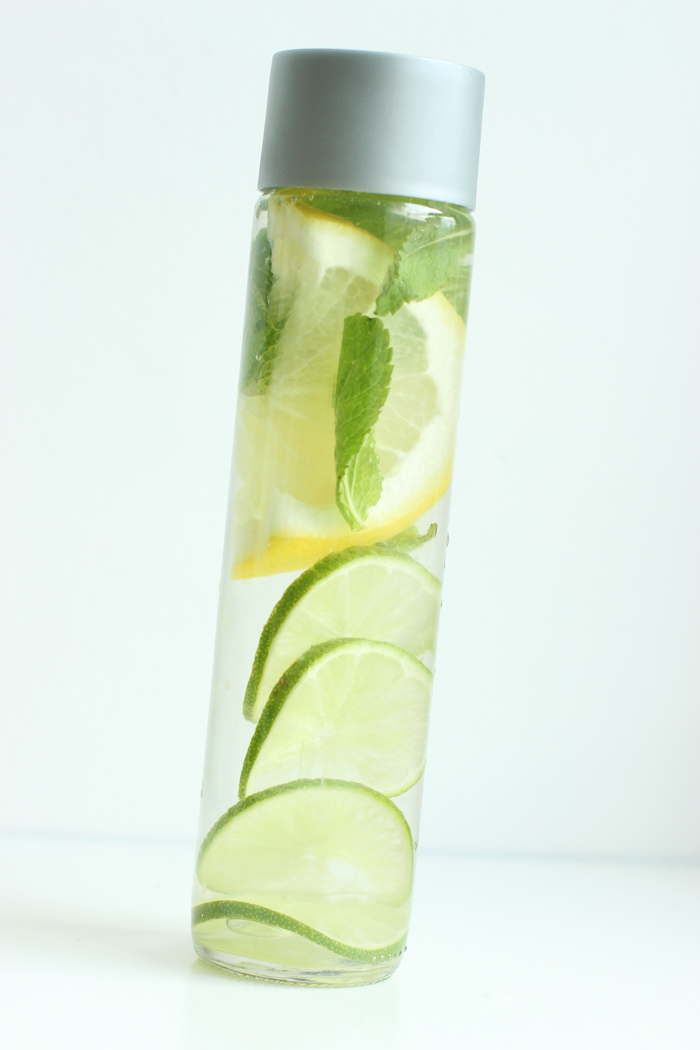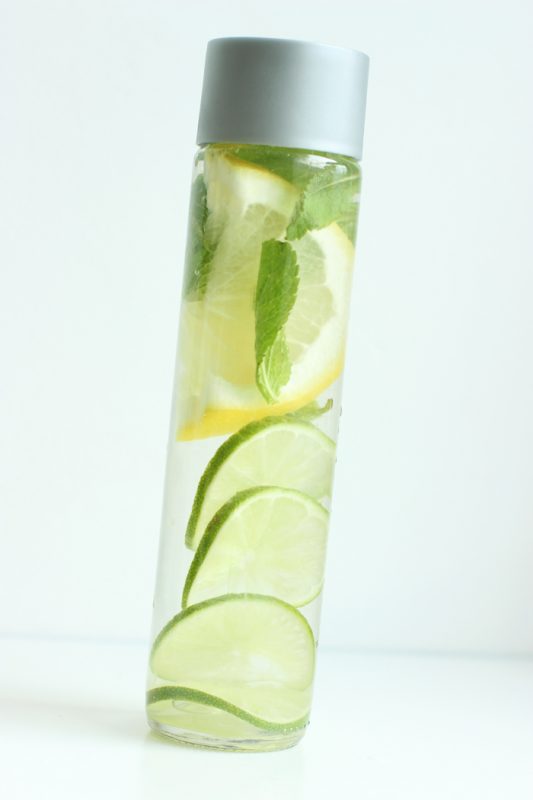 I love the citrusy mix of this water, the fresh and tangy flavors will quench your thirst, especially after working out at the gym or in my case, after an intense play session with the petite dog at the park.
If you like drinks on a sweet note, try the spring detox water, and for a sweet & tart combo go for the blueberry & kiwi. They're so delicious you will want to try them all!