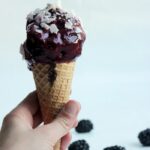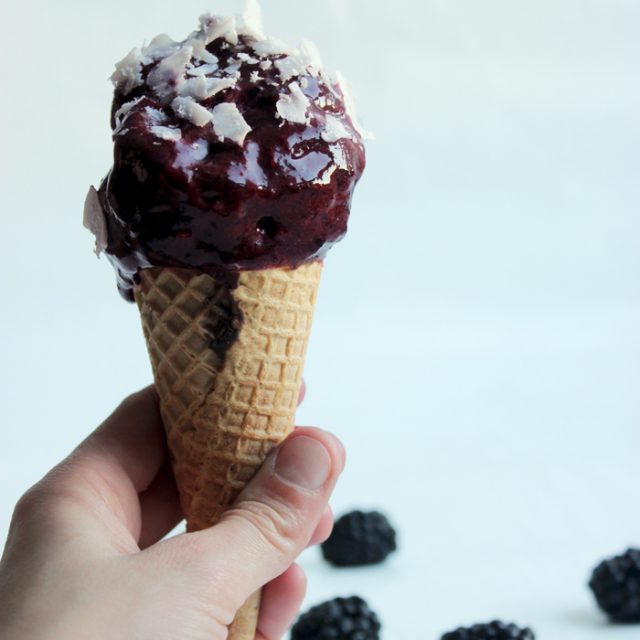 2-ingredients Blackberry ice cream
Print Recipe
Slice the bananas and arrange on a baking tray covered with parchment paper.

Freeze for 2 h or overnight.

Place the banana slices in a food processor.Pulse for 1 min, scraping down the banana mixture with a spatula.

Pulse for another minute until smooth.

Add in blackberries and pulse until combined.

Decorate with chopped nuts and serve immediately. If the ice cream is too soft, freeze for 15mins and gently mix with a fork until smooth.