Mauritius is definitely one of my favorite places in the world.
Located in the Indian Ocean, in the east of Madagascar, this world-famous tiny paradise is simply one of the best places for a holiday to remember. Whether you're looking for adventures, want to learn new things, sample new foods & ingredients, or simply want to relax on one of the multiple breath-taking beaches, Mauritius is definitely the place to go to.
I visited this amazing island early in February this year, and I truly had the time of my life - Based on my experience, I've put together a list with some of my favorite things to do in Mauritius.
1. Relax and Water Sports at the beach
If there's one thing Mauritius is famous for, then it's probably the paradisiacal beaches. The island is surrounded by beautiful sandy beaches with incredible crystalline sea. My favorite ones lay on the East Coast, which is a little less crowded side of the island.
Belle Mare is one of the longest beaches in Mauritius, with tranquil waters and wild surroundings, is the perfect place to relax and enjoy popular water sports such as para-ceiling, water ski, snorkeling and more others. Same goes to Île aux Cerfs, one of the most popular destinations in Mauritius and for a good reason. The beach of this small island is simply gorgeous and showcases calm crystal clear waters and pure white sandy beaches.
2. Tour by boat the small islands
Mauritius has several small islands accessible through private boat tours, which are quite expensive for locals. In that regard, the Île aux Cerfs Island (literally Deer Island) is the most famous and therefore the most accessible one.
The beautiful area is home to tiny cute monkeys and most of the tours include a visit to the waterfalls.
Île aux Cerfs visit deals start around Rs800 per person (EUR21/USD23) for the boat transfer to the main island, including succulent bbq lunch on board and drinks.
2. Go To The Local Market
Guaranteed to make any foodie happy, Mauritian colorful local markets offer the most exotic fruits and vegetables, traditionally made spices. Hunt for the super spicy fresh chili peppers, curry leaves and handmade masala powder, or taste freshly made coconut water right in front of you.
Spend a whole morning wandering around the food stalls and don't be shy to ask questions to the locals, mauritian people are super friendly and will be more than happy to share with you various ingredients uses and traditional recipes. Make sure to try and buy as many fruits and spices as possibles!
3. Try Local Street Food
Thanks to its vibrant cultural background Mauritius offers an extremely exciting food scene. Must-try street foods include Roti Chaud, a roti (a flat Indian bread) served with various curries, chutneys and pickles, and the addicting Gateaux Piments, tiny deep-fried balls made with split pea and very hot chilli. Mauritius is also famous for Breyani, Dholl Puri and all kinds of curries, which are lighter than the Indian ones and loaded with creole flavors. Don't forget to have a sip of freshly made coconut water and sugarcane juice, which are absolutely
delicious and refreshing.
4. Visit Tea and Cane Sugar Plantations
Mauritius is known for its vast cane sugar plantations, and sugar had a primarily role in the economy development of the island. A visit to the L'Aventure du Sucre is highly recommended, going through the museum, you'll learn not only the history of sugar and how it's made, but also about the history itself of Mauritius.
If you want to learn more about how tea is made Boris Cheri Tea Plantation is the place to go to. It's the largest tea producer in Mauritius and hosts a tea factory and museum. Guides will show you through the tea plantation and factory, explaining you the tea production and the history behind the importance of tea productions in Mauritius.
5. Visit the capital Port Louis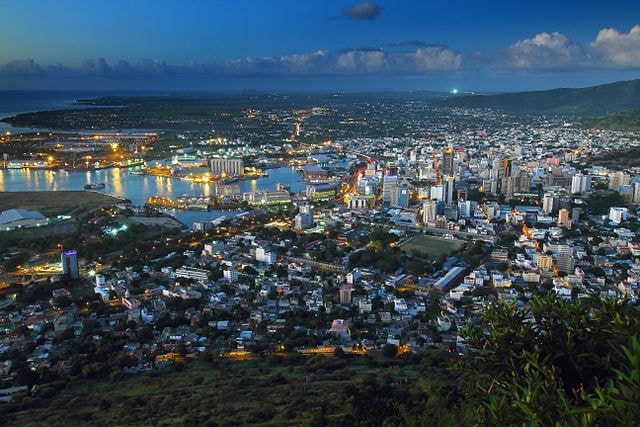 The city has a rich colonial history, that is well reflected in the monuments and buildings. From the Jummah Mosque, to the English Saint James Cathedral, or the Indian Tamil Temple and the Chinese bagoda, Port Louis represents very well the multi-cultural background of Mauritius. For a break from the multiple cultural experiences available through-out the capital, the lively food scene, nightlife and the many local shopping malls & markets will surely keep you busy.