The acclaimed Primavera Sound returned this year for yet another awesome experience!
You must have probably heard about it before, with several stages set across the beach in Barcelona, Primavera Sound is pretty much the hipster european equivalent to the american Coachella.
This year, for the first time, Primavera Sound included - bringing the whole experience to the next level - the newest gastronimic proposal "Primmmavera", headed by world-famous chefs Diego Guerrero, Eduardo 'Lalo' García and Douglas McMaster.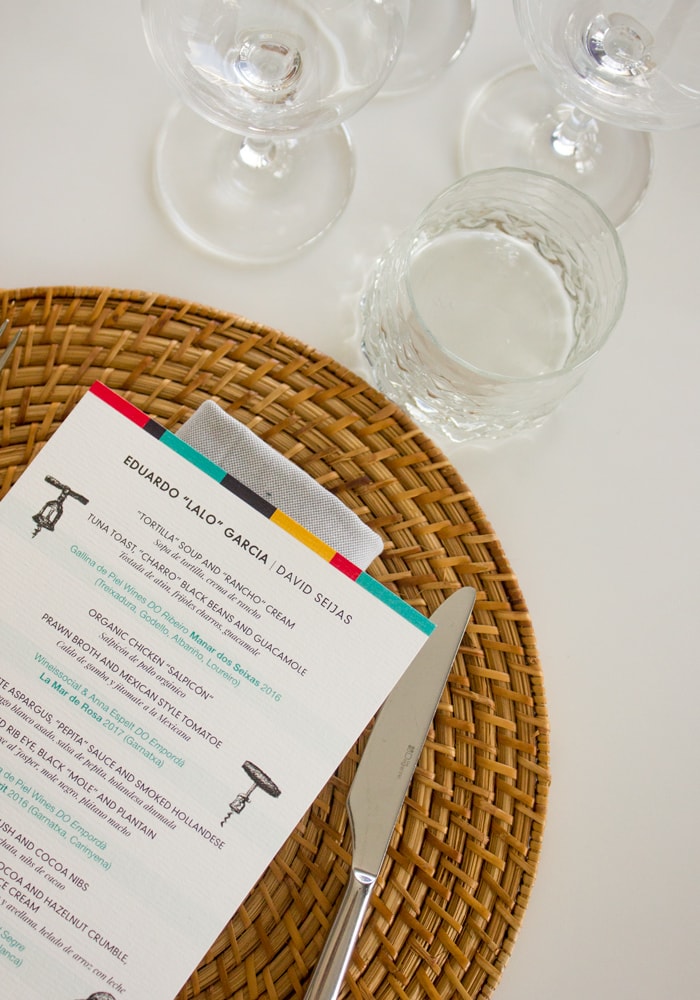 If that wasn't enough, a whole area of Primavera Sound was exclusively set to showcase 20 of the best food trucks/restaurants from Barcelona.
So, along with the pop-up restaurant headed by a different leading chef each day, Primavera Sound festival offered a total of around 50 different culinary proposals over the 3 days!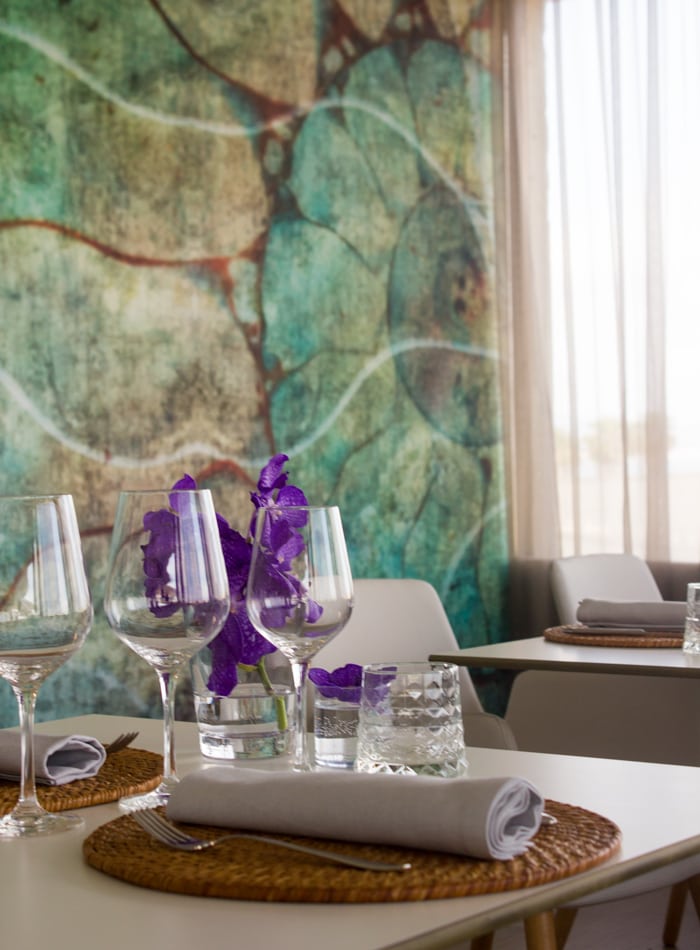 I was incredibly excited to have the opportunity to be one of the first to try the pop-up restaurant experience.
On the second day, we headed to Casa Primavera, located in the VIP area, where the exceptional chefs would be sharing a taste of their cuisine with their exclusive set menus.
Chef "Lalo" Garcia's gourmet experience at Primmmavera Festival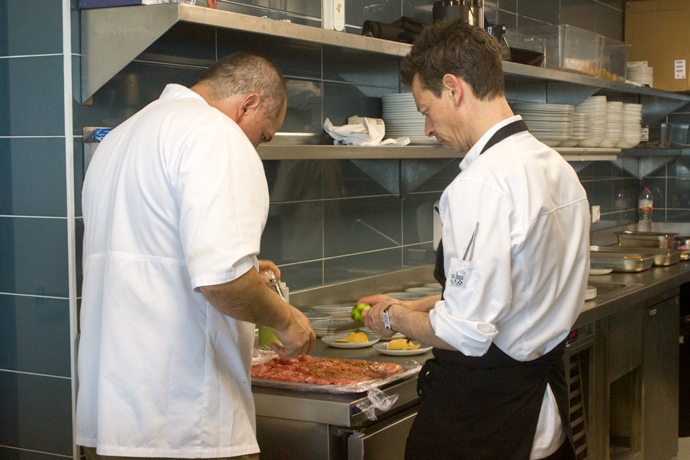 I had the privilege to taste the menu by Mexican chef Eduardo 'Lalo' García, co-owner of Máximo Bistrot, one of the best restaurants in Latin America.
Those of you who have seen the Netflix series Ugly Delicious will know all about his difficult history in the United States.
During his time in US, Chef "Lalo" Garcia trained at Eric Ripert's Brasserie Le Coze, where he learnt all about French cuisine. Once back in Mexico, he moved to work with chef Enrique Olvera, owner of Pujol, awarded as one of the best restaurants in the world.
Chef "Lalo" Garcia's cuisine is nothing but exceptional and unique. Traditional mexican dishes and ingredients fuse together with rustic french and italian cooking, resulting in apparently simple dishes with an explosion of flavour.
We started our journey into Mexican cuisine with a hearty traditional tortilla soup, followed by an interesting combination of fresh tuna fillet on toast and charro black beans with a splash of good old holy guacamole (in the picture).  We then moved on yet another traditional-style dish, the incredibly tender organic chicken salpicón (a traditional mexican salad).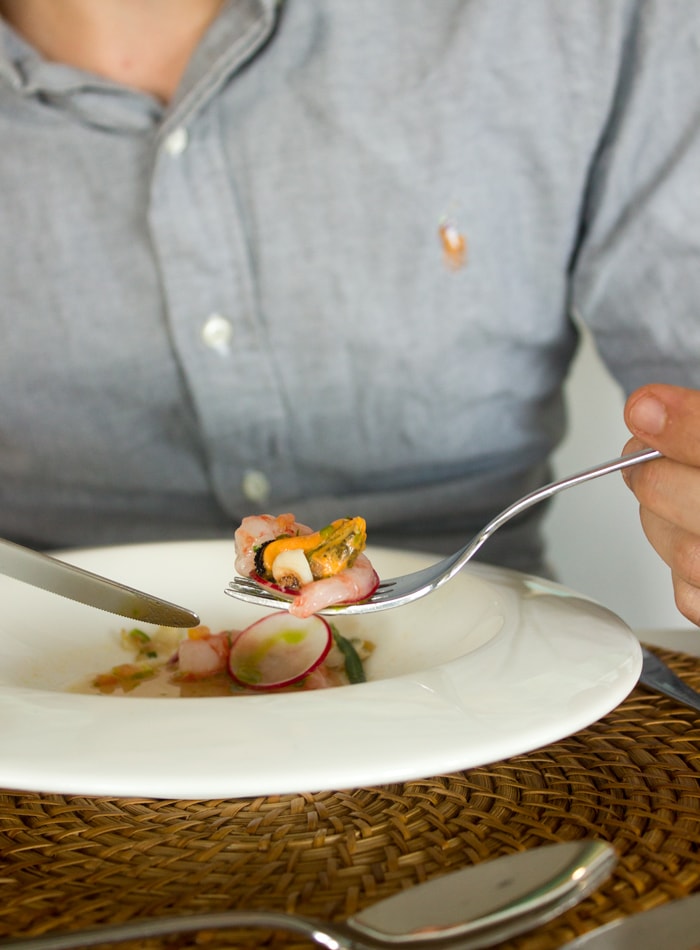 This was smartly followed by a vibrant prawn broth with Mexican-style tomatoes (pictured above). Don't get fooled by its delicate appearance, this dish was super refreshing and loaded with flavour, I loved it so much that I actually ordered another one!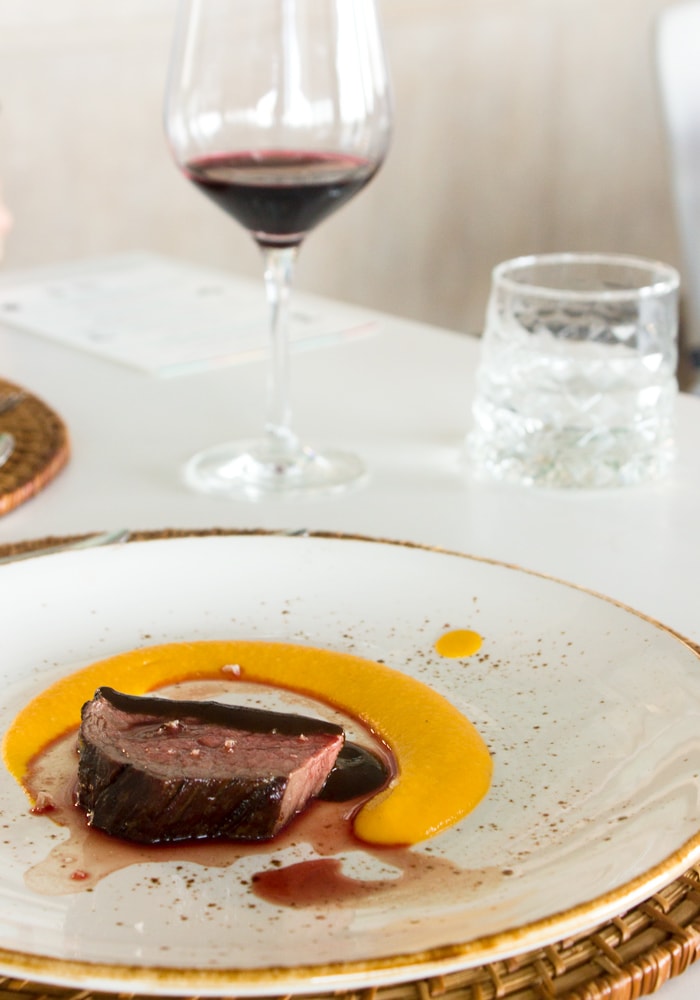 The next courses were a giant white asparagus asado, with pepita sauce and smoked hollandaise sauce, and an unique combo of tender grilled rib eye with black mole and plantain (pictured above).
A surprising dessert followed, where Sicily finally meets Mexico with a delicious horchata granita and cocoa nibs (pictured below).
Again, this was simply outstanding. I had to order an extra one, as my mind and belly were not quite ready to say goodbye to this mind-blowing combo.
Last but not least, our entire food journey was subliminally accompanied by the wine parings courtesy of WINEISSOCIAL and their award-winning sommelier César Cánovas.
Overall, this 18th edition of Primavera Sound made all food & music lovers incredibly happy and hungry for more. I'm pretty confident Primavera Sound 2019 will bring more and more of all of these!
For more foodie informations regarding Primavera Sound 2019, please keep an eye on the official website and reserve your place in a timely matter!