Chocolate balls (chokladbollar) are a super popular and traditional swedish sweet treat, featured here in a light vegan version. The perfect bite-sized treat to satisfy your chocolate cravings!
I discovered these chocolate balls while on holiday in Gothenburg last weekend. If you follow me on Facebook and Instagram you surely have seen the amazing products available in Sweden. These delicious chocolate balls won my heart from the very first bite. They're SO addicting. Once you try them it takes a lot of self-control to stop.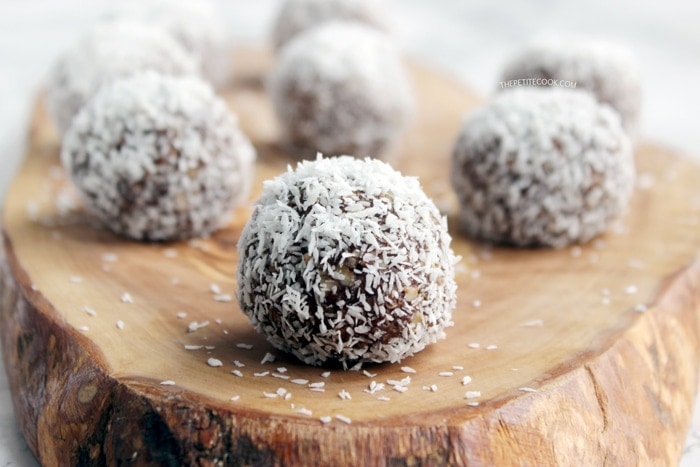 Swedish chocolate balls don't require any cooking or baking, and are ready in 15 min only. Made with simple ingredients you most probably have in your pantry already, kokosballs (coconut balls) are impressively easy to put together.
The best part is, these chocolate balls are totally no-bake, dairy-free, gluten-free, vegan, soy-free and anything else you can think of.
No-bake Swedish Chocolate Balls - #Vegan and Totally Delicious!
Kokosballs are made with oatmeal, sugar, vanilla sugar, cocoa, butter, and a small amount of coffee. You can stick to the traditional recipe or make some tiny changes to turn them into an allergy-friendly healthier treat, like I did. Replace butter with coconut oil using the same ratio, and swap regular sugar for fine organic muscovado ( try also with maple syrup/honey). The flavour is so similar you won't taste the difference, and they become conveniently vegan, making everyone happy.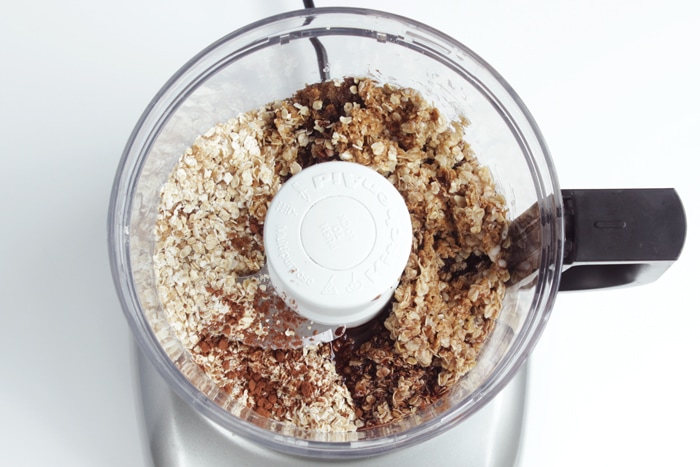 Fold all the ingredients in a food processor ( I use this powerful KithenAid) and mix for 30 sec or until combined. Scrap down the mixture with a spatula if necessary.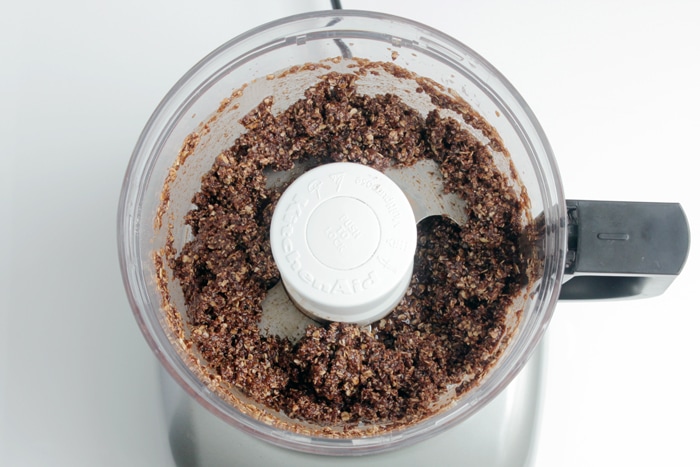 The mixture should be easy to roll and not too sticky, feel free to adjust the consistency with more oats or coffee. To give it a fun grown-up twist, you can also substitute coffee with spirits like Kahlua, Baileys or rhum. I promise these chocolate balls will be GREAT crowd pleaser.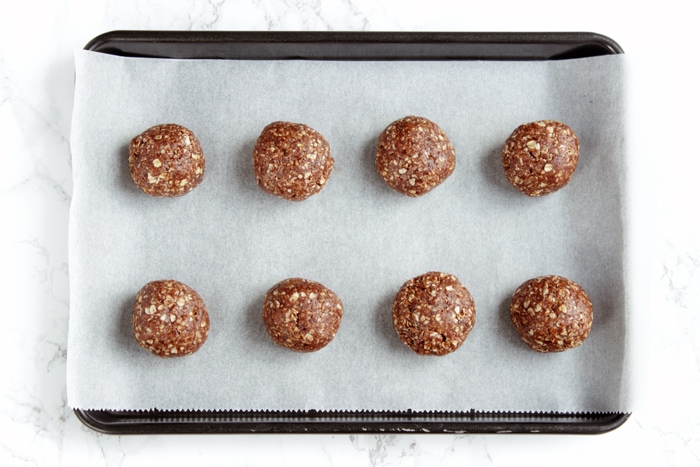 Usually kokosballs are the the size of a golf ball, but you can shape them in the size you prefer. I go for a bite-sized version, but I've in seen shops in Sweden selling choco balls the size of a baseball (!!).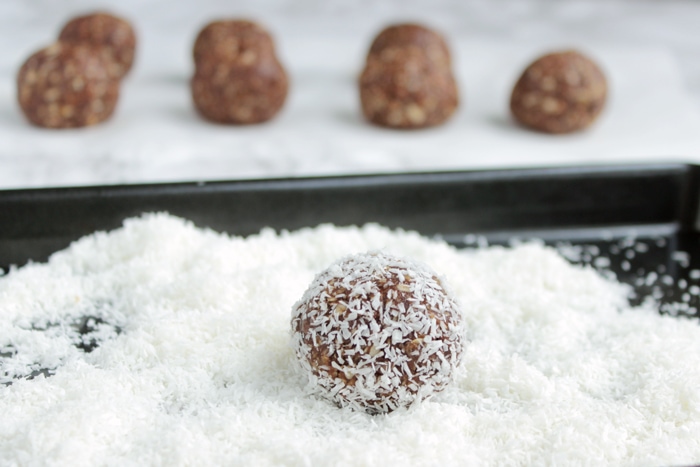 Once ready, roll them in coconut flakes. These treats are already very sweet, so I use unsweetened dessicated coconut flakes. But you can also use pearl sugar or finely chopped nuts like pistachio, almonds or hazelnuts.
This recipe as you can see is super simple and really fun to make. Ask your kids to help you, call up some friends and have a great time recreating these awesome swedish chocolate balls. They make a super cute homemade gift for any occasion, from the upcoming Halloween to Christmas, or offered as wedding/birthday party favours.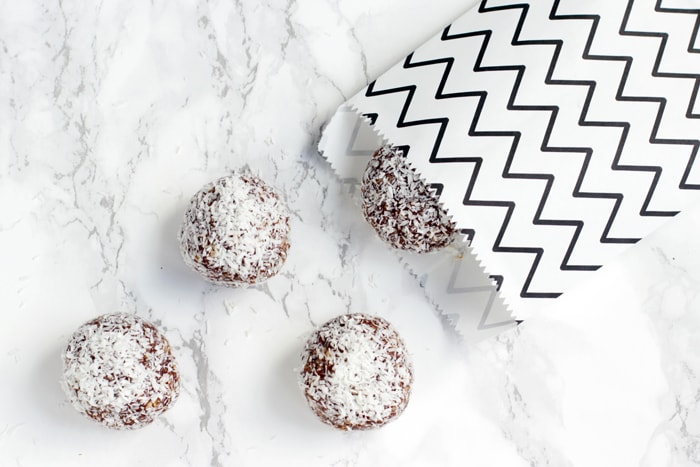 These magic Swedish chocolate balls are a great addition to breakfast or tea time, especially now that fall is upon us and the days are getting chiller. I can already see myself holding a cup of nice cup of coffee ( as the swedish tradition wants) and indulge into this secretly healthy delicious treat!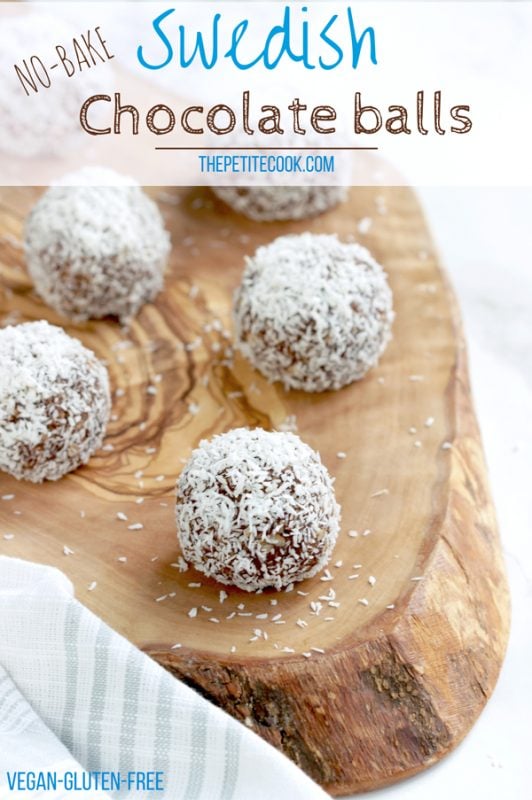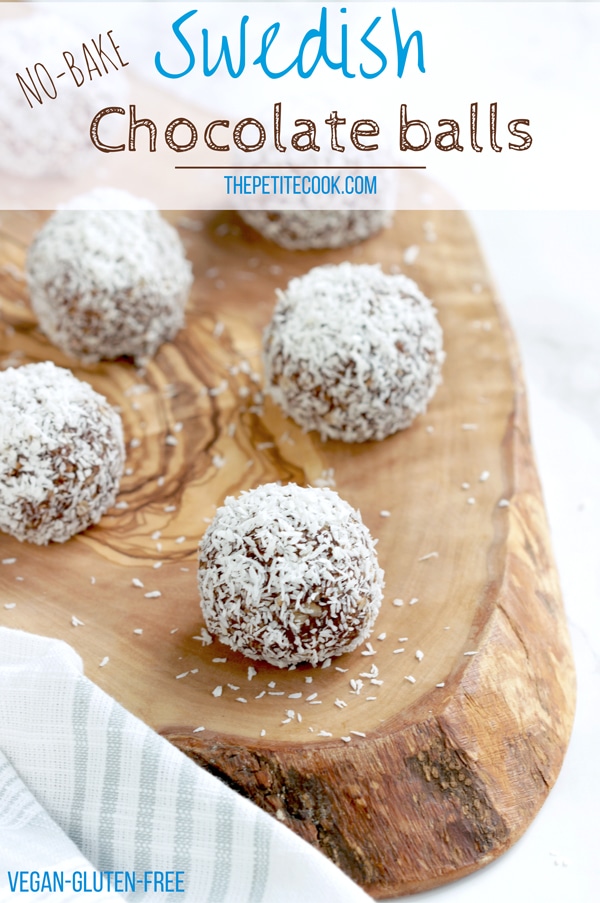 I'm sure you're gonna give these yummy chocolate balls a try, they're so incredibly quick and easy to prepare, and SO satisfying! If you make them, please leave a comment below and let me know how you liked them. And don't forget to take a picture, tag it #thepetitecook and share it with me on Instagram!

Kokosballs: Swedish Chocolate Balls
Ingredients
1 cup / 100gr rolled oats
½ cup fine muscovado sugar (or confectioner sugar)
3 tbsp dutch cocoa powder
1 tbsp cold espresso coffee
½ cup / 100gr coconut oil ( or butter in same ratio, at room temperature)
1 tsp vanilla extract (or half vanilla bean)
a pinch of sea salt
Topping:
unsweetened fine coconut flakes
Instructions
Fold all the ingredients in a powerful food processor and mix until combined.
The mixture should be easy to roll and not too sticky, you can adjust consistency with oats or coffee.
Shape the mixture to form bite-sized balls and arrange on a tray covered with parchment.
Roll each ball over coconut flakes, refrigerate for 10 min and serve.
Store in the fridge for up to 5 days.
Notes
To make sure your kokosballs are gluten-free, use only non-contaminated, pure oats.