Sweet, aromatic, naturally gluten-free and dairy-free, you only need 5 ingredients and 20 mins to make these traditional maltese almond cookies.
I've always been a fan of maltese cuisine, from the famous street food pastizzi, to mouthwatering timpana plates, there are amazing authentic flavors to try and taste around the island.
Surprisingly, maltese culinary tradition doesn't include many sweet recipes. Most desserts require very simple ingredients, and some others are borrowed from the close Sicily (like the famous cassata or cannoli).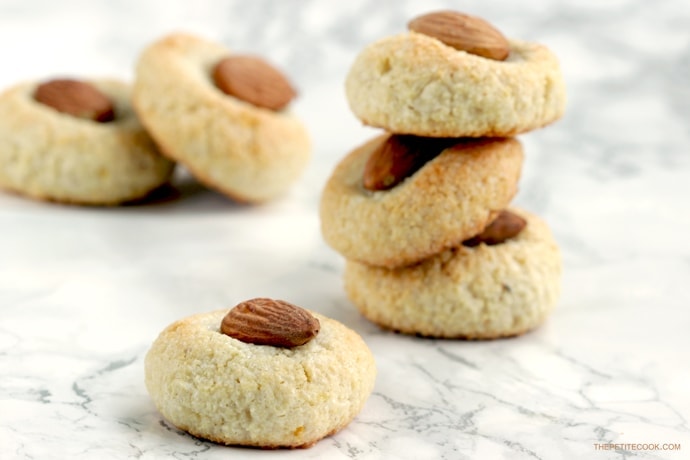 These traditional Biskuttini tal-Lewz, or almond cookies, are extremely easy to prepare and are usually prepared over Christmas and other festive holidays. Every time I'm back in Malta I look out for these cookies. They're SO good, it's almost hurtful waiting to be back in town just to get a big batch.
So, when Expedia invited me to make a recipe for the World on a Plate monthly foodie challenge, I immediately said yes. This month chosen country for the challenge was Malta, and I knew the time had come to recreate my favorite maltese almond cookies at home.
Traditional maltese almond cookies are made with only 5 ingredients and are ready in only 20 min. Full of delicious almond flavour and a hint of lemon, these slightly chewy and super light cookies make a perfect treat for yourself or to share with your friends.
Since the holidays are just around the corner, these would be a lovely idea for a cute Christmas DIY foodie gift.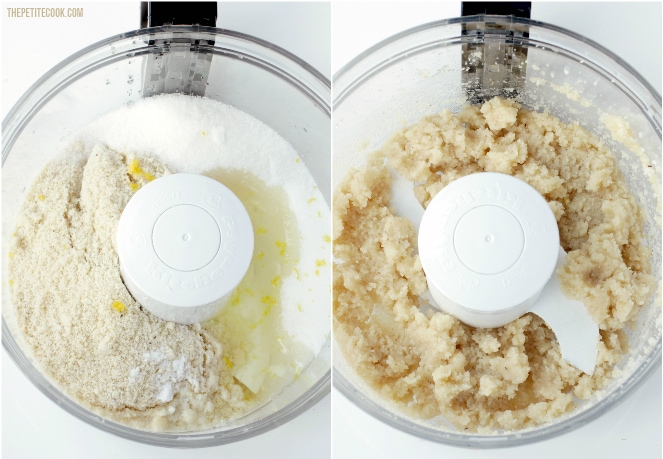 Making these cookies couldn't be easier, all you have to do is mixing the ingredients in a large bowl, or simply fold them all together in a food processor ( I use a powerful KitchenAid). Mix for about 1 minute or until evenly combined.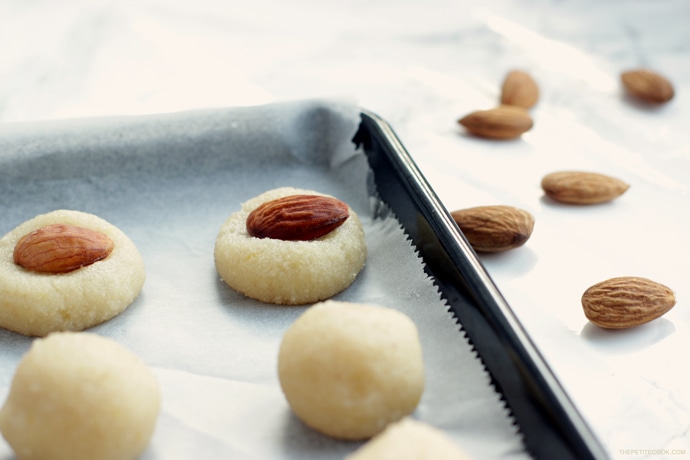 With the help of your hands shape small amounts of the almond mixture into tiny balls.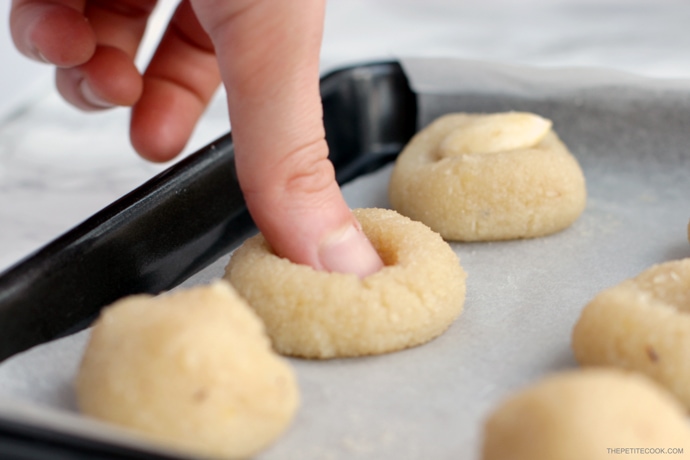 Like thumbprint cookies, you need to flatten up the surface by pressing the balls a little with your finger. Arrange the cookies on a tray covered with rice paper as the tradition wants, or the more widely available parchment paper.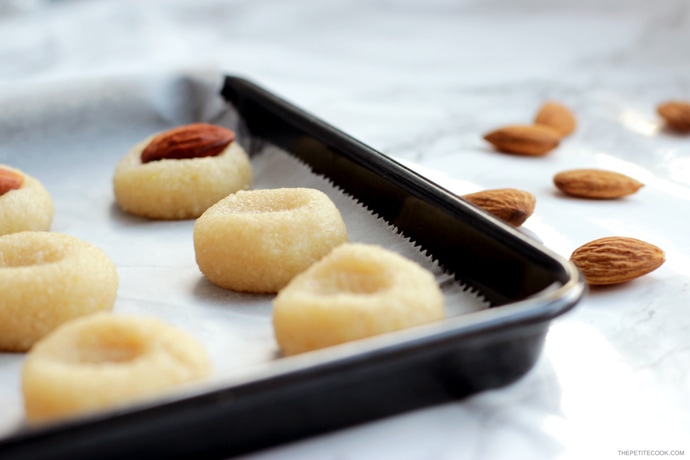 Top with a whole blanched almond and your cookies are ready to hit the oven.
Bake for 10-12 mins, until they are crispy and golden on top, but still soft and chewy inside. If want them on the dryer side, just bake for 5-10 mins more.
Did I mention these maltese almond cookies are also totally guilt-free? Plus, they're completely dairy-free and gluten-free and 100% full of deliciousness.
Bake a batch – or two – of these melt-in-your-mouth almond cookies and enjoy with a warm lovely cup of hot chocolate.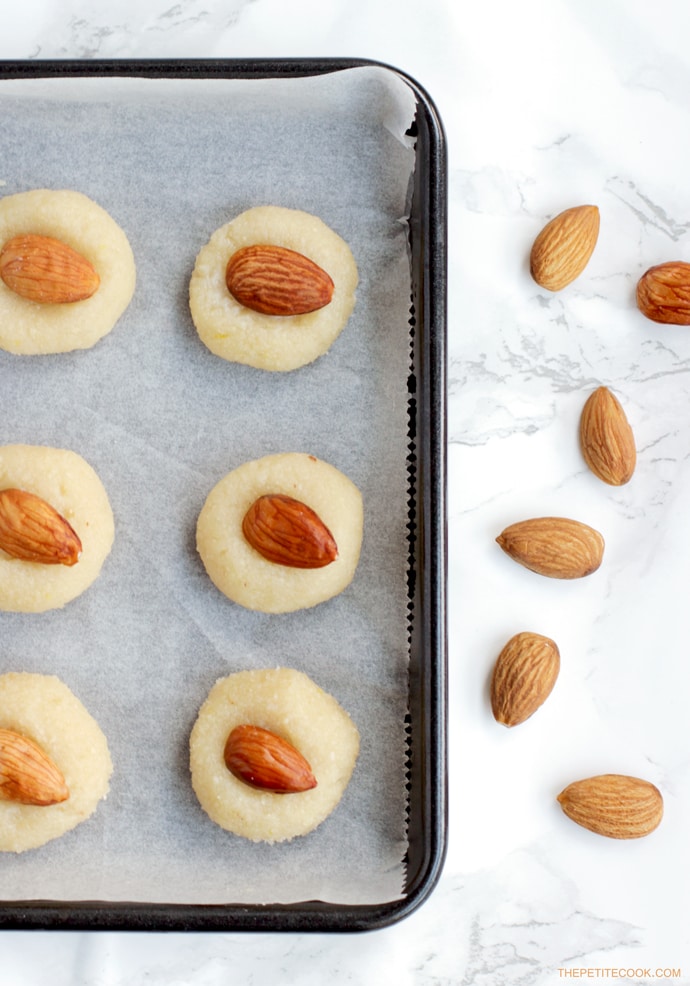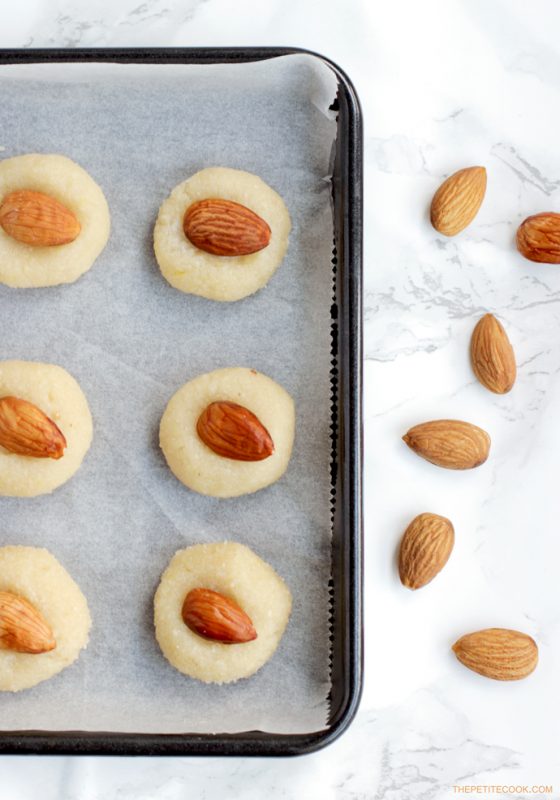 I hope you give this traditional recipe a try! If you do, please leave a comment below and let me know how you liked it! Or even better, take a picture, tag it #thepetitecook and share it on Instagram! Looking at your yummy creations always makes my day :)!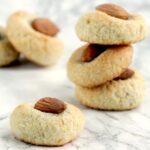 Print Recipe
Maltese Almond Cookies
Ingredients
200

gr

ground almonds

180

gr

sugar

1/2

tbsp

fresh lemon juice

1

tsp

fresh lemon zest

1

large egg whites

1/2

tsp

vanilla extract or half vanilla bean

25

whole blanched almonds

Rice paper for baking

or parchment paper
Instructions
In a large bowl, fold in all the ingredients and mix until evenly combined.

Shape small amounts into tiny balls with the help of your hands.

Flatten up the surface by lightly pressing each ball with your thumb.

Arrange the cookies on a tray covered with traditional rice paper or parchment paper.

Top with a whole blanched almond,

Bake in a preheated oven to 170C/350F for 10-12 min, or until golden and crisp on the outside but still slightly chewy inside. If you like them harder, bake for 2-3 mins longer.

Store in a airtight container in a cool place and serve within 3 days.
Notes
Rice paper is traditionally used in the maltese cuisine for baking almond cookies, It's available in italian/maltese deli's and speciality food stores. Don't worry too much about it though, you can easily substitute with parchment paper.
This post was brought to you in collaboration with Expedia. All opinions are my own as usual, and I've loved taking part to this campaign. Thank you for supporting the brands that support The Petite Cook!