The Vegan Bean Cookbook is now available wherever books are sold!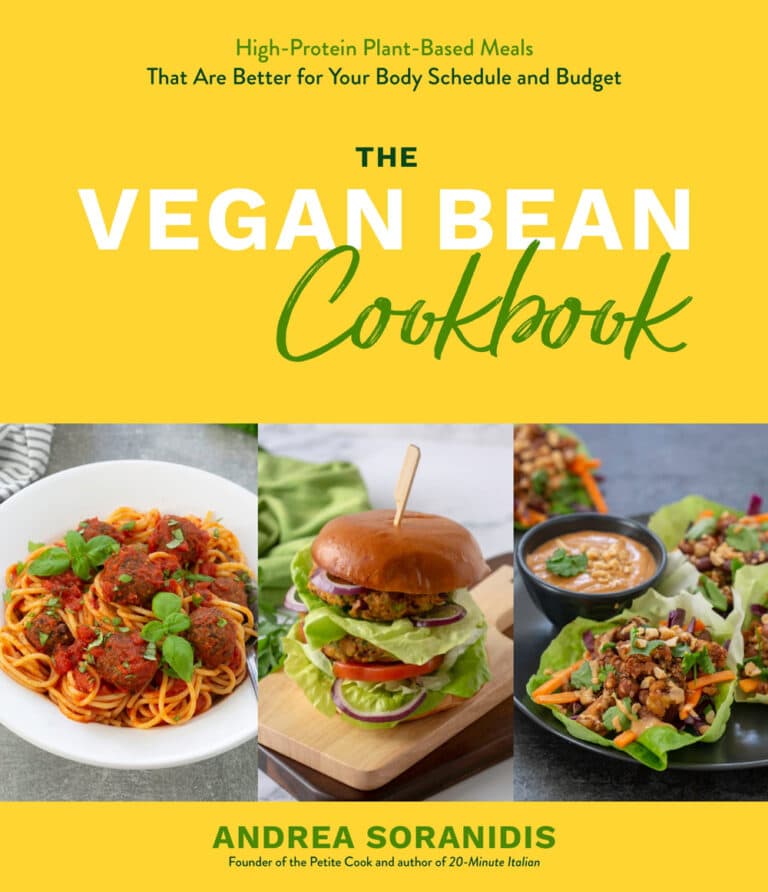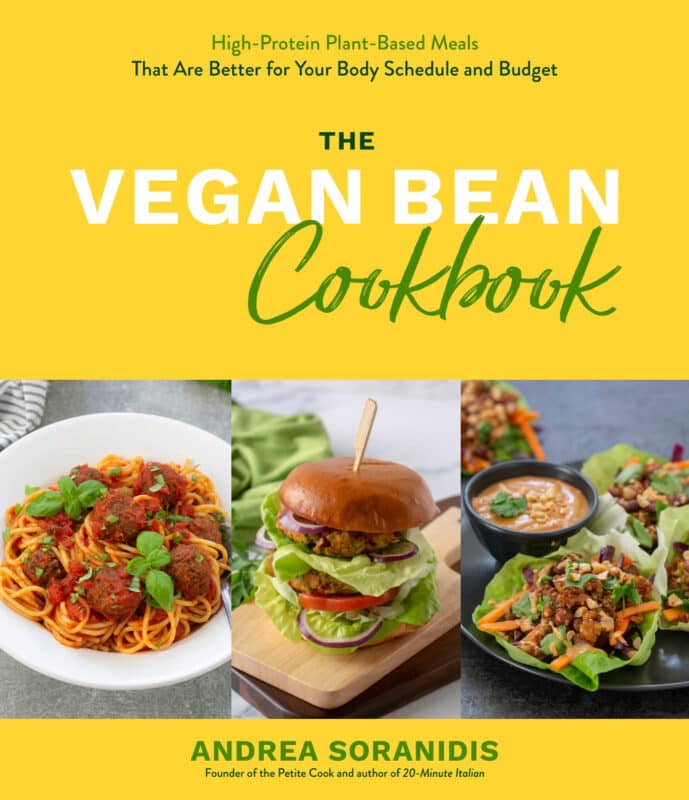 ABOUT THE BOOK
The Vegan Bean Cookbook includes 60 plant-based
protein-packed recipes that transform the humble bean from a pantry staple to the key to hearty, flavorful meals.
There's a little something for every taste, occasion and holiday.
From healthy breakfasts and nourishing soups to 15-minutes
meals and holiday-perfect main courses, you will find family-friendly
recipes that both kids and grown-ups will enjoy.
Most importantly, The Vegan Bean Cookbook is all about
simple budget-friendly meals that are super easy and fun to make.
Pump up the protein with lunches like the Next-Level Mushroom Bean
Burger, Spring-Perfect Socca Pizza and Smoky and Spicy Chili Sin Carne, which will keep you full and energized all day.
Get dinner on the table in minutes with Creamy Edamame Pesto Pasta
or Asian-Style Mixed Bean Lettuce Wraps. Indulge in comfort foods like Classic Family Meat(less)loaf, a Sunday Skillet Chickpea Lasagna with Butternut Squash Sauce or the ultimate Vegan Shepherd's Pie.
Best of all, you won't taste beans―only deliciousness―in healthier desserts like Banana Bread with a Pulse Twist, Black Bean Chocolate Pudding and PB & Chickpea Chocolate Chip Cookies.
Incredibly accessible, budget-friendly and satisfying, these vegan
recipes will change the way you cook with and think about beans in a
healthy plant-based lifestyle!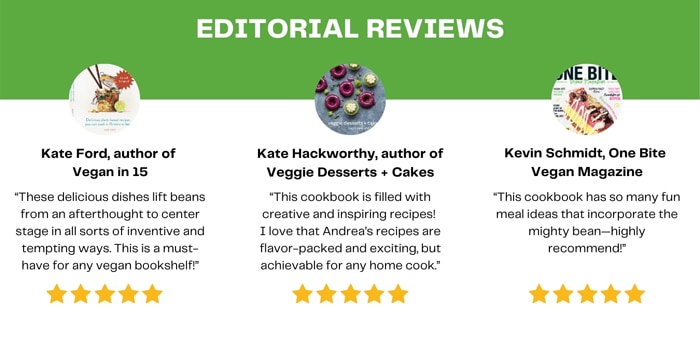 HOW TO PRE-ORDER
Here's the most exciting bit! The Vegan Bean Cookbook is available for pre-order!
Pre-ordering is a HUGE deal for the author as it boosts sales right from the start and makes bookstores aware of the new book.
For you friends, it means you will be among the first to get your hands on the book, and you'll be able to start cooking some pretty amazing meals right away!
As a thank you to all who have pre-ordered and anyone who still wishes to do so, my publisher is offering a small gift in the form of a bonus dessert recipe that we just couldn't fit into the book.
After you pre-order, you can receive the bonus recipe directly into your inbox.
The book is available for pre-order wherever books are sold, including the online retailers below. Thank you, as always, for your support!!
How to enter pre-order giveaway:
Here's how to pre-order, get your recipe and enter into our upcoming giveaways.
1. Pre-order The Vegan Bean Cookbook at your local bookstore.
Some other options:
2. Once you've pre-ordered enter your name, email and order number below to get the BONUS dessert recipe delivered to your inbox.
About The Author
Andrea Soranidis is the founder, writer and photographer behind the popular food blog The Petite Cook, which attracts millions of readers every year and was nominated as a finalist in the UK Brilliance in Blogging awards.
She is also the author of 20-Minute Italian cookbook. Andrea grew up in Italy and now spends her time cooking up a storm between London, Sicily and Germany.