Looking for the perfect Christmas gift for your loved ones? Take a look at the ultimate foodie gift guide loaded with super useful gifts for the foodie, cook and baker in your life.
We all need holiday gift ideas for our friends and family and hopefully, this gift guide will help you get on your way!
My mission is to fill you up with inspiration so you can get the perfect gift, so I've put together some of my favourite kitchen appliances, tools and cookbooks, which have all been loved by your favourite petite cook and the rest of the family :).
Whether you're shopping for the cook in your life, a coffee lover, a gourmand or, you know, you just need a little inspiration on what to ask Santa this year, I hope you'll find this little foodie gift guide helpful!
1.Thermomix TM5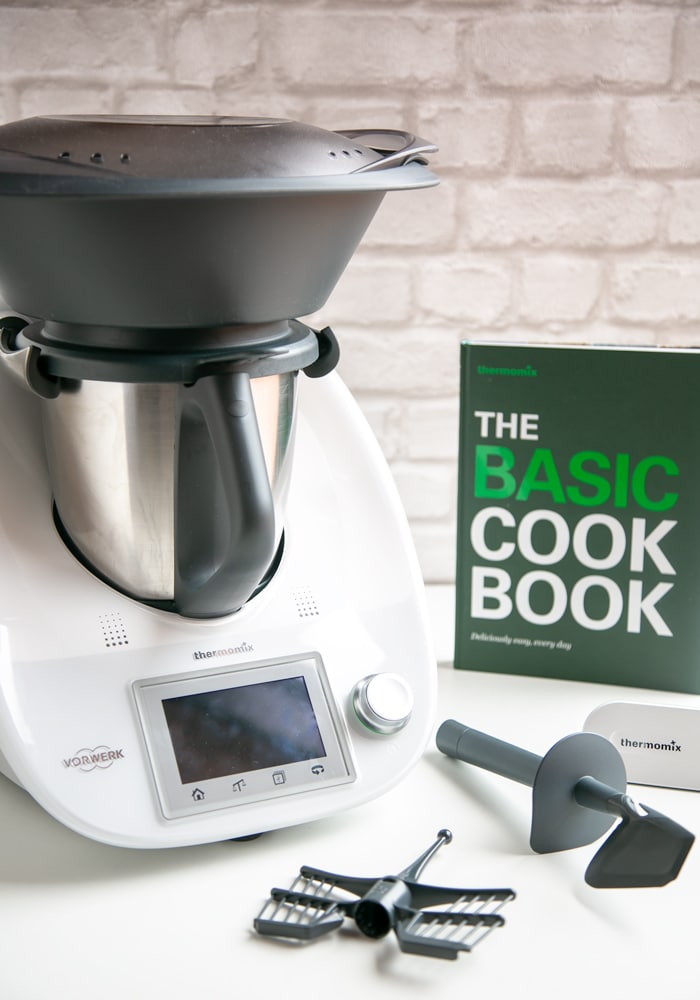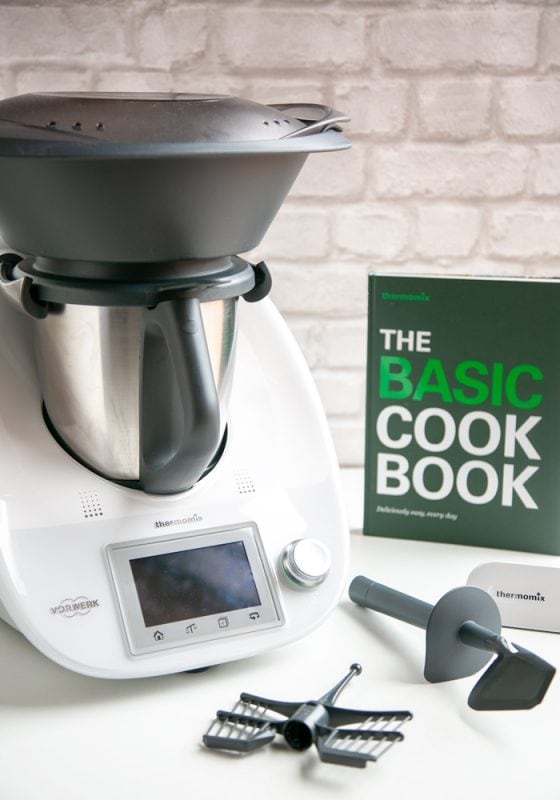 Starting off with my absolutely favourite kitchen appliances! I've been dying to have a Thermomix for as long as I can remember, and since I was gifted one, I can't stop using it! Thermomix is a multi-functional premium kitchen appliance that is loved by Michelin starred chefs and novice cooks alike because it's simply the perfect cooking companion. This ultimate kitchen gadget weighs, chops, blends, mixes, grinds, grates, cooks, steams, whisks and kneads, all at the touch of a button. Plus, it comes with a full-colour touchscreen that displays step-by-step recipes. Thermomix by Vorwerk, price on request
2. Stand Mixer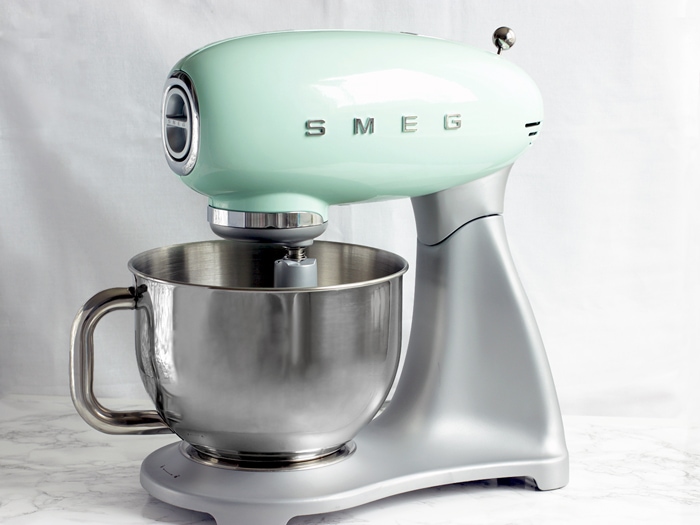 This award-winning cool retro stand mixer has been a long favourite and is a fantastic design example of the iconic italian brand Smeg. It comes in a wide choice of both classic and pastel colours, it's surprisingly quiet but still very powerful, and it's super easy to use and clean. An absolute must-have for any home. Smeg Mixer - available on Amazon.
3. Vitamix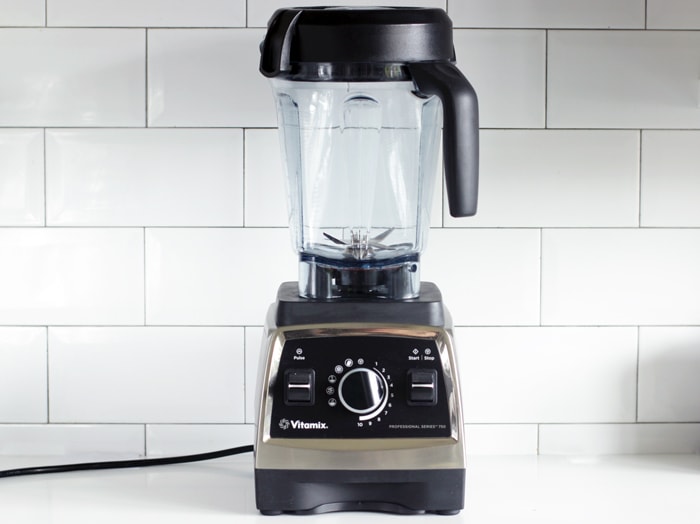 The king of all blenders needs no introductions. I use my Vitamix literally every single day. This powerful blender is able to puree the toughest ingredients, and it goes well beyond making delicious smoothies. There are useful auto-settings such as soup and frozen desserts, but you can, of course, adjust the speed and power to fit your needs. Did I mention it also has the automated self-cleaning option? The most impressive and time-saver addition I've ever seen in a blender. Vitamix Blender - available on Amazon.
4. Coffee Machine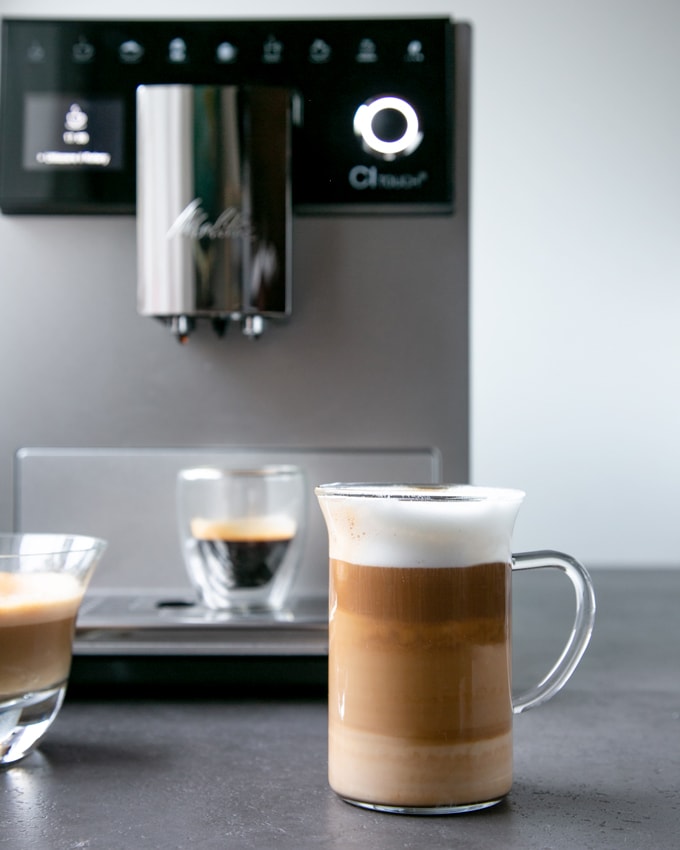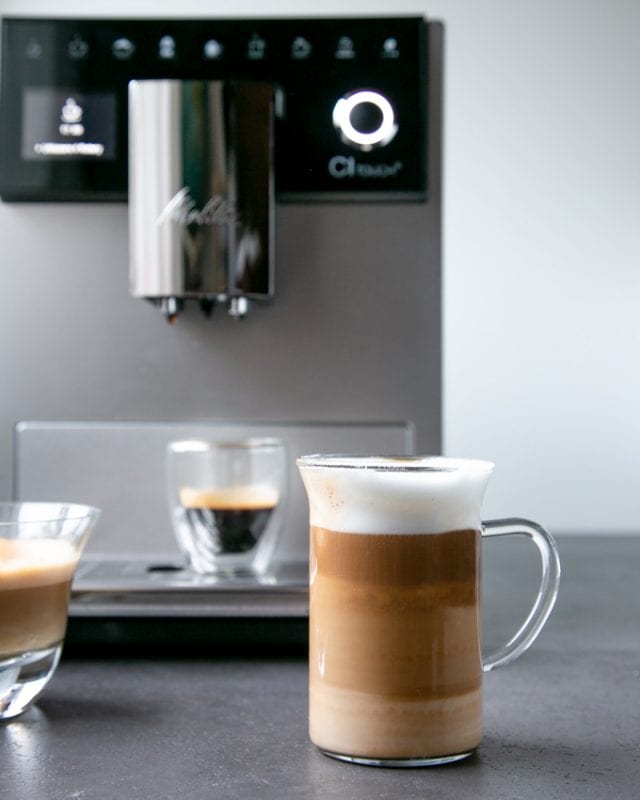 As a true Italian, I'm very picky with my espresso. The first time I tried the CI Touch, my Italian soul absolutely rejoiced at the first sip of my perfect espresso! This beautifully designed coffee machine has all you could possibly ask for and beyond. One of my favorite features is the double bean chamber container, which allows you to select a different bean for any occasion (I go for a full body intense flavour in the morning and a smoother aroma later in the day).
Once you've selected your favourite bean, you're just one touch away from the perfect hot drink. The machine comes with preset coffee varieties such as espresso, café crème, cappuccino and latte macchiato and many other. All you have to do is select the desired quantity ( very handy!) and push the button. You can also select warm milk, frothed milk or hot water for a nice cup of tea. I promise, with this coffee machine you'll make any coffee lover especially happy! CI Touch Coffee Machine - Melitta
5. Pasta Maker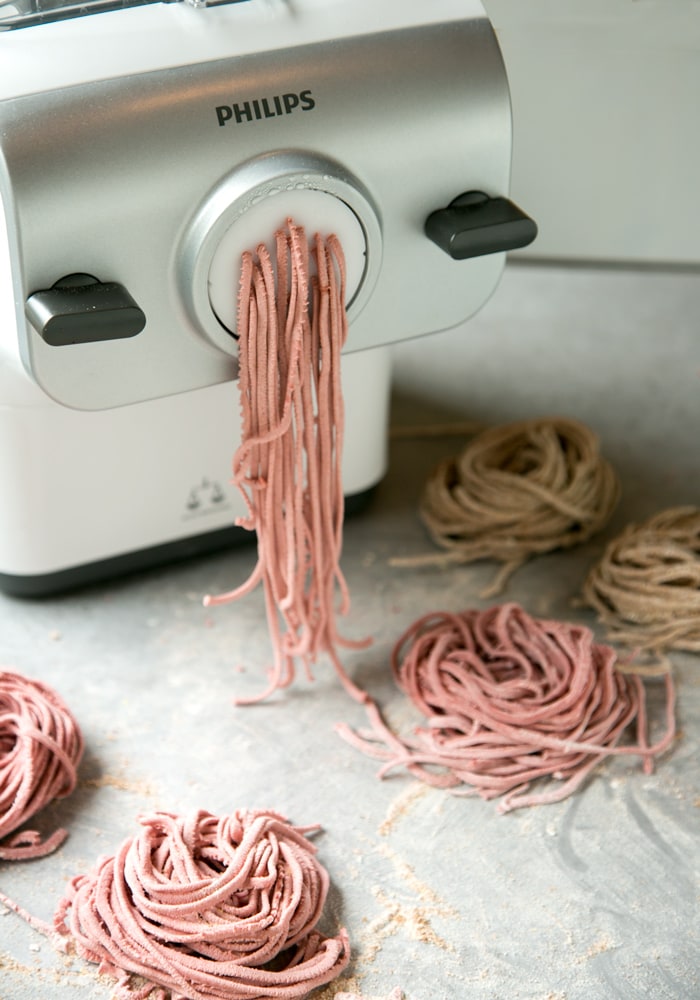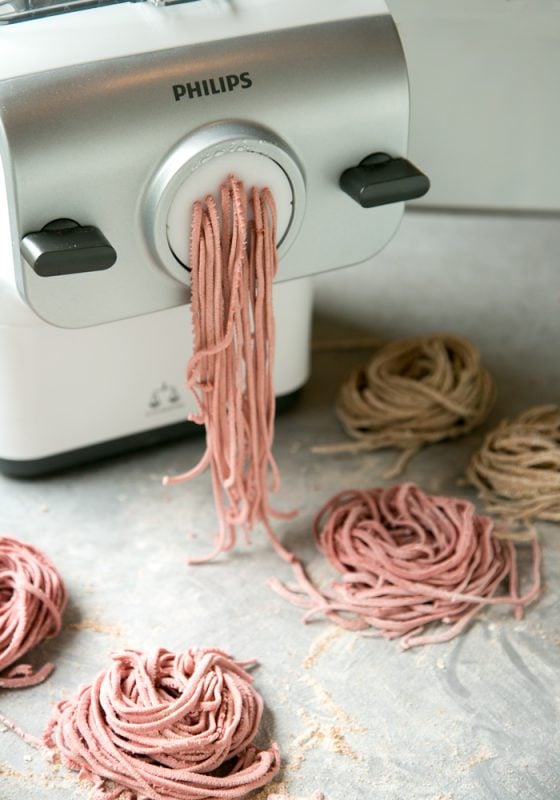 As a true Italian, I love making pasta at home, but since becoming a mum, it has been something I really didn't have time for. This pasta maker solved the issue in a blink. It is incredibly easy and straightforward to use, making it the perfect kitchen gadget for novice and busy cooks alike.
Featuring automatic mixing, kneading and extruding, there's no much left for you to do - Did I mention the whole process takes less than 15 minutes? Fresh homemade pasta really doesn't get easier than this. Philips Pasta Maker - available on Amazon
6. Cast Iron Shallow Casserole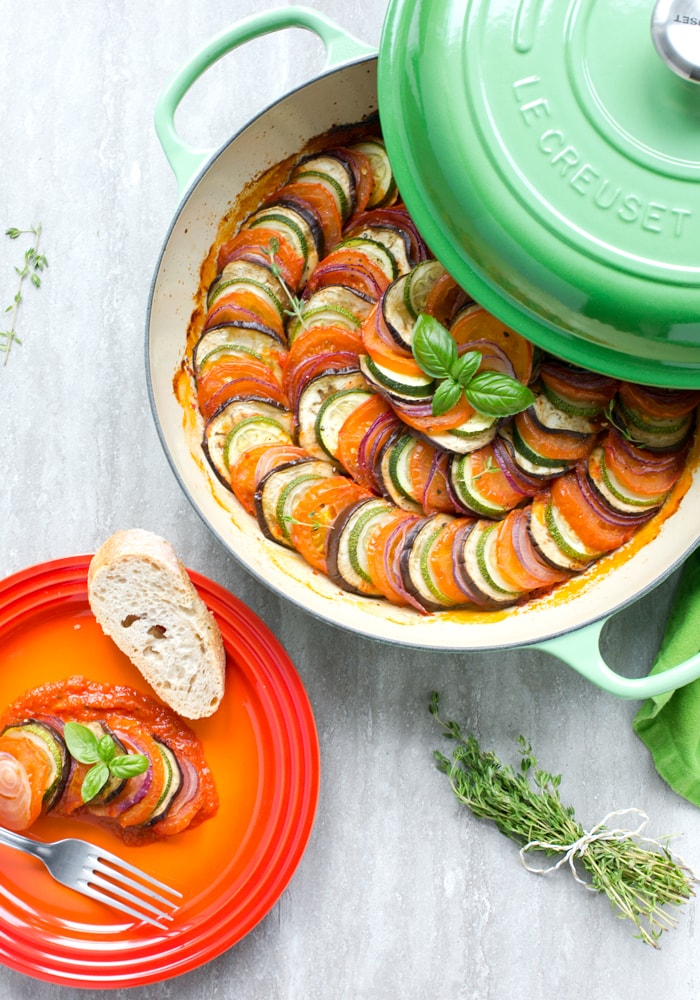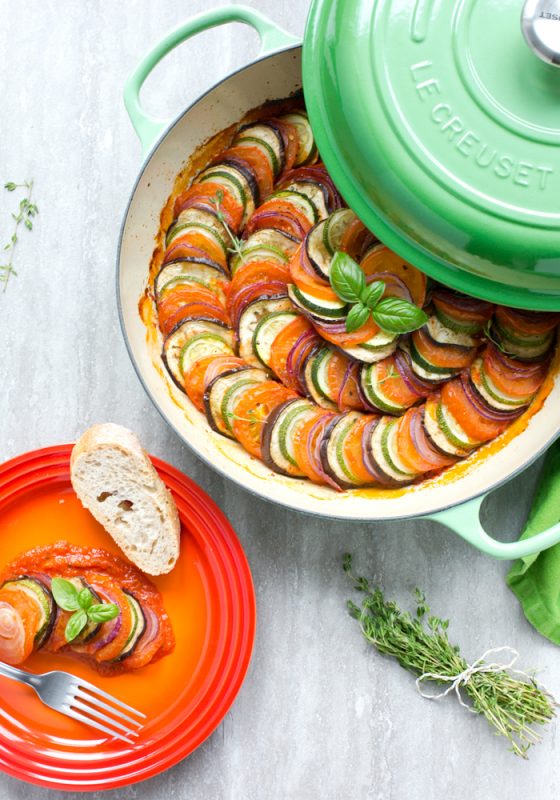 If you have already fallen for cast iron pots, you'll absolutely love this signature shallow casserole. I use it for anything from Italian bolognese sauce to Thai curry and French ratatouille. It's highly durable and comes in too many pretty colours! Le Creuset Shallow Casserole - available on Amazon
7. 3-Piece Saucepan Set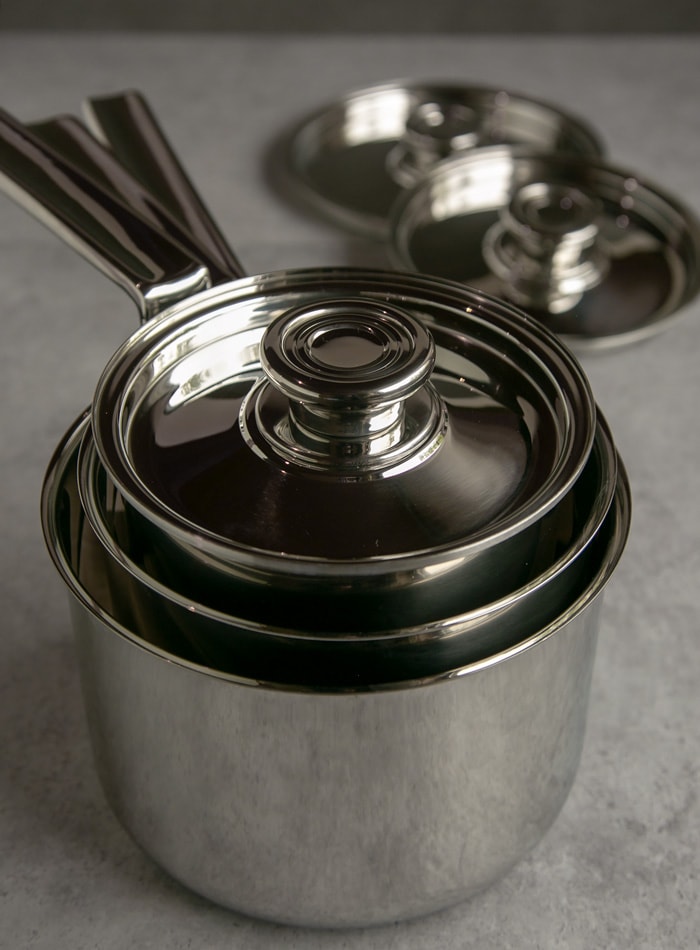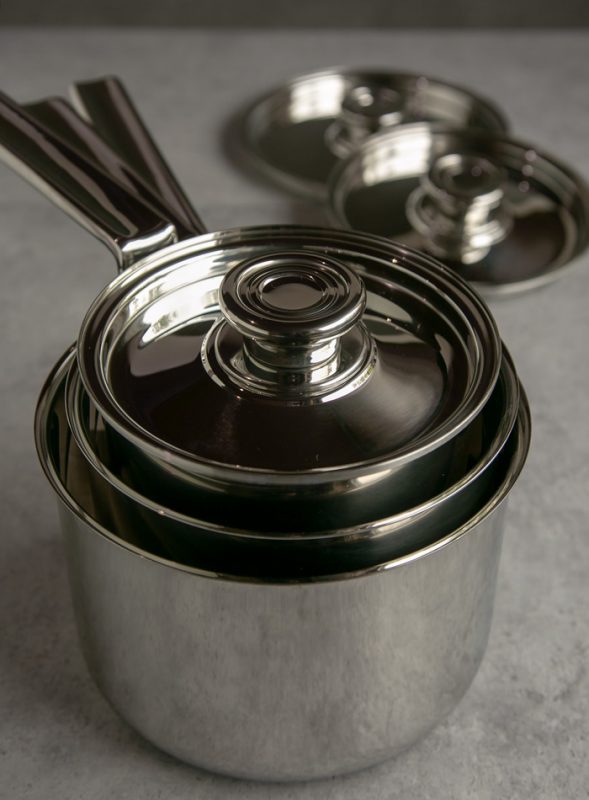 These beautifully designed pans boast a thick base made up of copper sandwiched between two layers of stainless steel to ensure even heat distribution. These pans are absolutely a beauty to use for everyday cooking. We are a small family of three, so for us the set comes in the perfect sizes! 3-Piece Saucepan Set - Robert Welch
8. Gold & Black Cutlery Set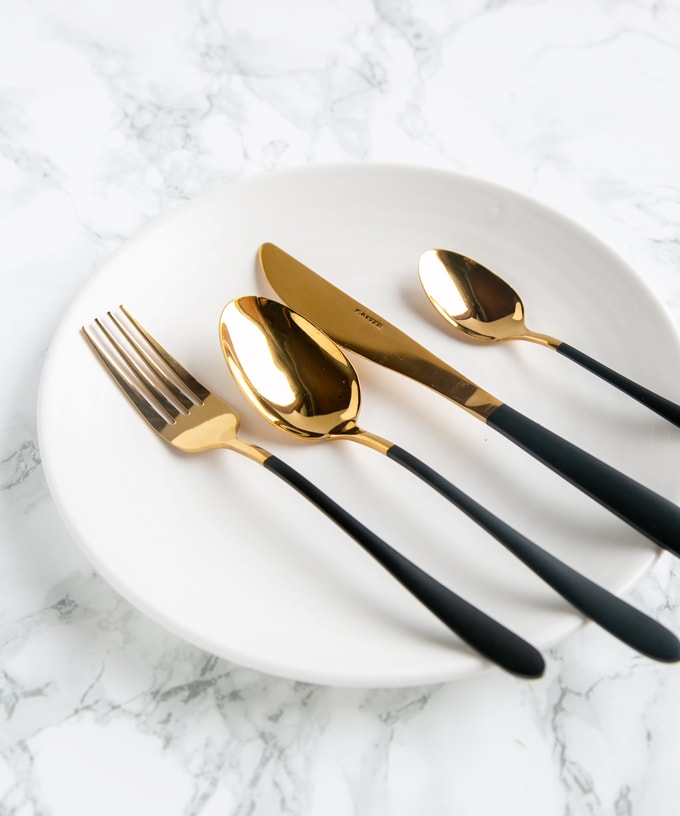 Made from high quality stainless steel with a gold and black coating, this Instagram-worthy cutlery set is the perfect addition to a stylish dinner table! Salter 16-Piece Gold & Black Cutlery Set - available on Amazon
12. Favourite Cookbooks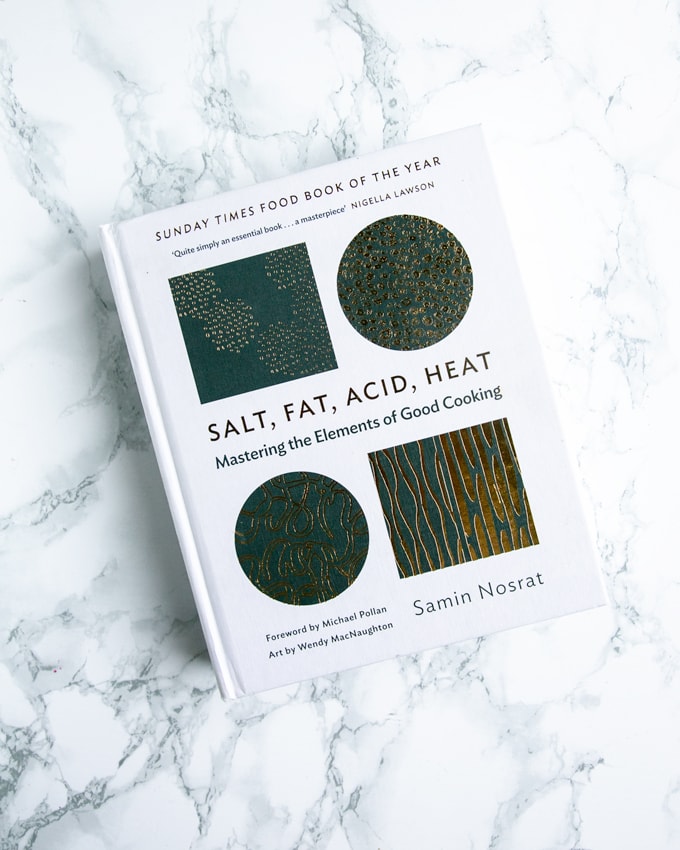 I've put together some of my favorite new releases, which I'm devouring page by page and recipe by recipe as we speak! They all make great gifts for navigated cooks and novice cooks alike.
Salt, Fat, Acid, Heat by Samin Nosrat (pictured above)
Season: Big Flavours, Beautiful Food by Nik Sharma,
The Food Lab by J. Kenji Lopez-Alt
Lateral Cooking by Nikit Segnit

Slow: Food Worth Taking Time Over by Gizzi Erskine

The Bread and Salt Between Us by Mayada Anjari
Food52 Genius Desserts by Kristen Miglore
I hope this little gift guide of mine will give you some inspiration and ideas to make the perfect Christmas gift for the foodies in your life!