Kick off the day with plenty of good nutritions with this vitamin-packed totally sugar free and vegan orange smoothie!
Start your morning with this energizing nutrient rich orange power smoothie and fill up your body with loads of vitamins and minerals. This smoothie is so good for you I recommend you drink this goodness anytime of the day, after a work out or simply as a completely guilt-free afternoon treat.
Smoothies are a tasty way  to pump your body full of good stuff and help fuel you through the hot days. Rich in antioxidants thanks to the strawberries, you will also benefits from the massive amount of vitamin A & C from mandarins and apricots.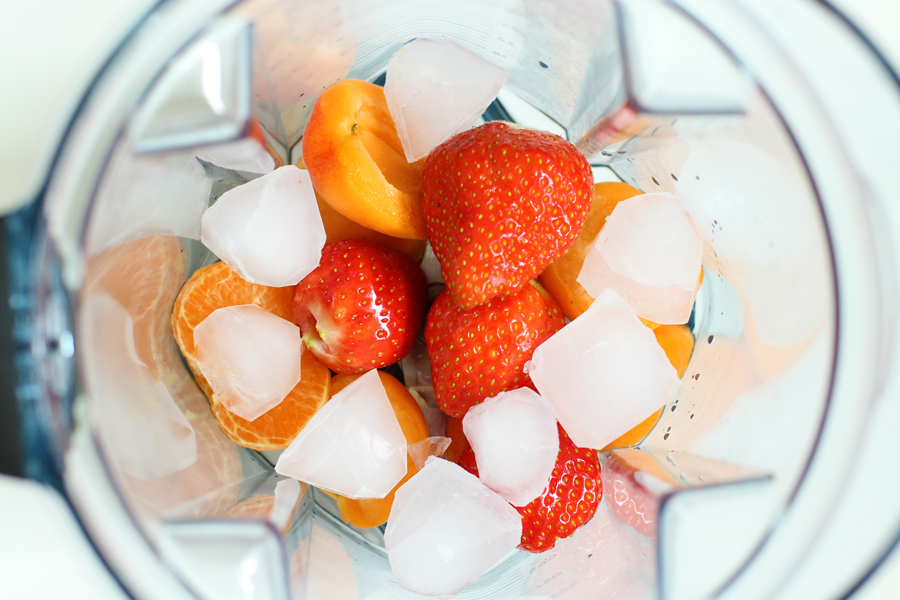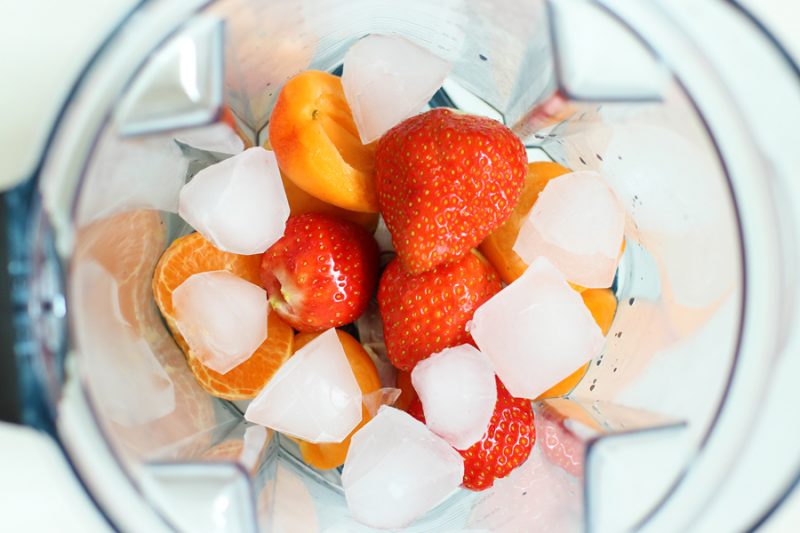 Apricots are the real star of this drink – sweet and juicy, this golden super fruit is loaded with health benefits and it's in season now until the end of Summer. Apricots contain significant amount of vitamin A, a key nutrient in maintaining eye health and our immune system functions.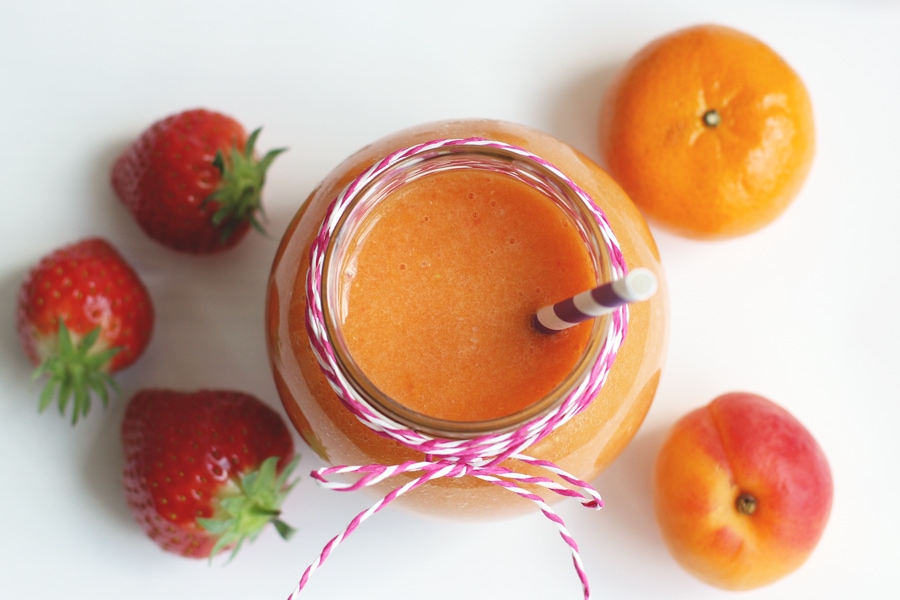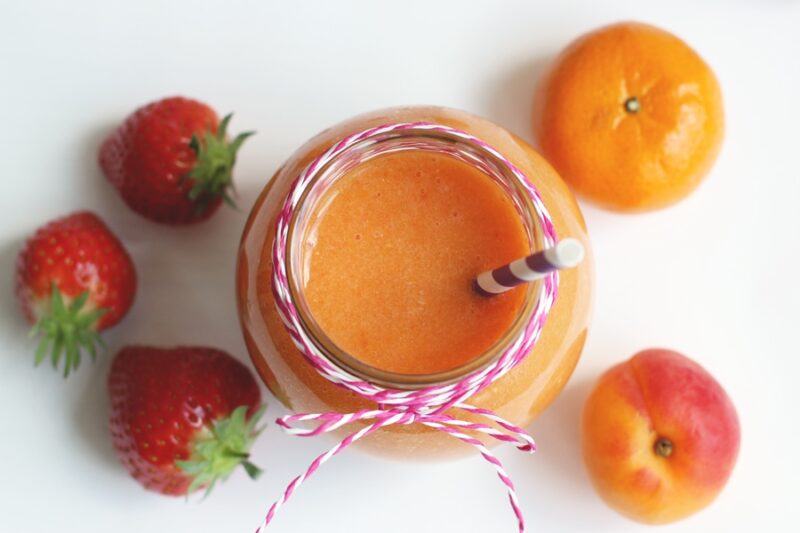 This orange power smoothie is totally vegan /dairy-free and 100% refined sugar-free. The only sugar contained comes the fruits, especially apricots that add extra natural sweetness to the drink.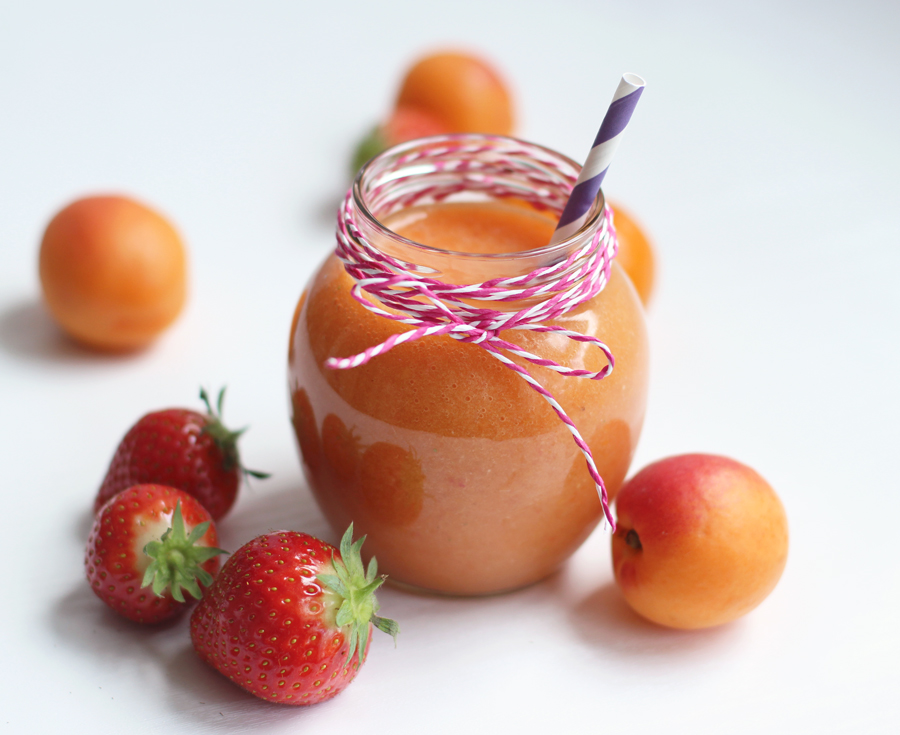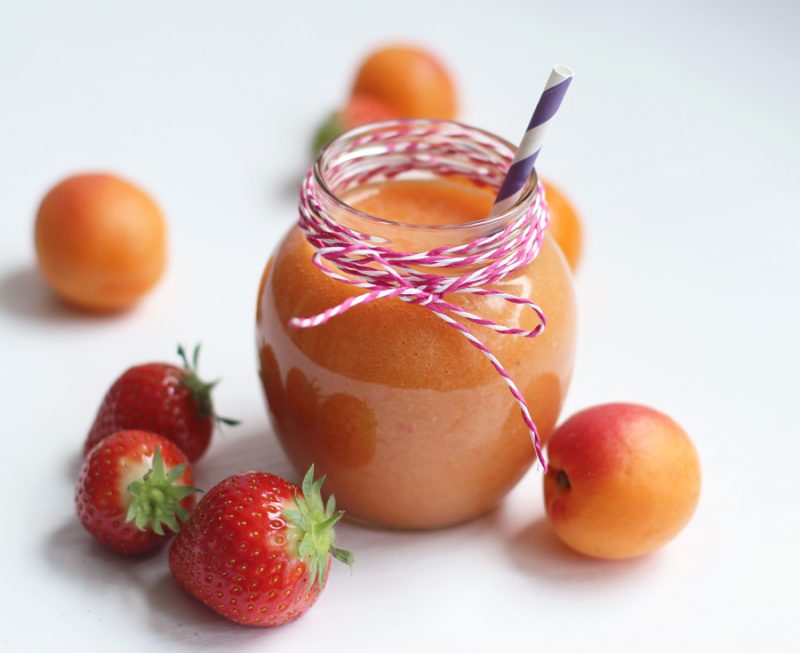 Make the best of these juicy summery fruits and mix them altogether for a vitamin-loaded breakfast smoothie!

Orange Power Smoothie
Cuisine:
Vegan - Dairy free - Sugar free
Ingredients
1 cup pitted apricots
2 mandarins, peeled
1 cup strawberries, stem removed
1 cup ice cubes
Instructions
Add ice and fruits into a blender.
Blend until creamy and smooth, pour into a glass and enjoy immediately.