Happy weekend friends!
I'm so excited to share with you the most epic The Petite Cook giveaway EVER, just in time for the Christmas holidays!
I've teamed up with the amazing team at Vorwerk, to offer you the chance to win one of their incredible Thermomix® TM5!!
Mine is irreplaceable, and I've been using it for making the most delicious food, so I'm super excited to give you the chance to enjoy this incredible device too!
If you're not familiar with it just yet, the new Thermomix is one of the smartest devices on the market, combining 12 essential appliances into one to save you time, money, and stress - especially over the holiday season!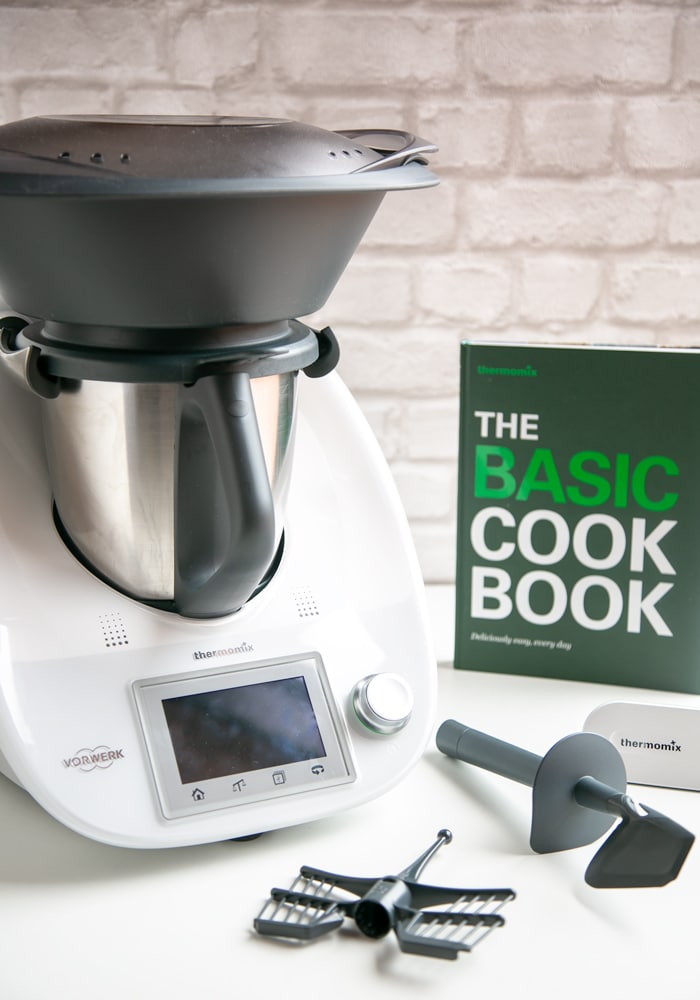 Thermomix is a multi-functional premium kitchen appliance that is loved by Michelin starred chefs and novice cooks alike, because it's simply the perfect cooking companion. This ultimate kitchen gadget weighs, chops, blends, mixes, grinds, grates, cooks, steams, whisks and kneads, all at the touch of a button. Plus, it comes with a full colour touchscreen that displays step-by-step recipes.
Its digital ecosystem can help plan shopping lists, prepare meals and guide users through easy to follow recipes, meaning less time is spent in the kitchen and more time enjoying the end result. I mean, I can totally get why a Thermomix is sold every 26 seconds across the globe!
Unlimited Cooking Inspiration with Cookidoo® & Cook-Key®
You can make the most of your Thermomix by joining the Cookidoo® community, an online collection of over 20,000 Thermomix recipes from all around the world, that can be easily downloaded to the smart Cook-Key, one of my new favourite kitchen devices!
The Cook-key® allows to connect your Thermomix and download any Cookidoo recipes. Once you have chosen your recipe, sync the Cook-Key via Wi-Fi and then simply follow the super easy on-screen step-by-step instructions to get your delicious meal ready.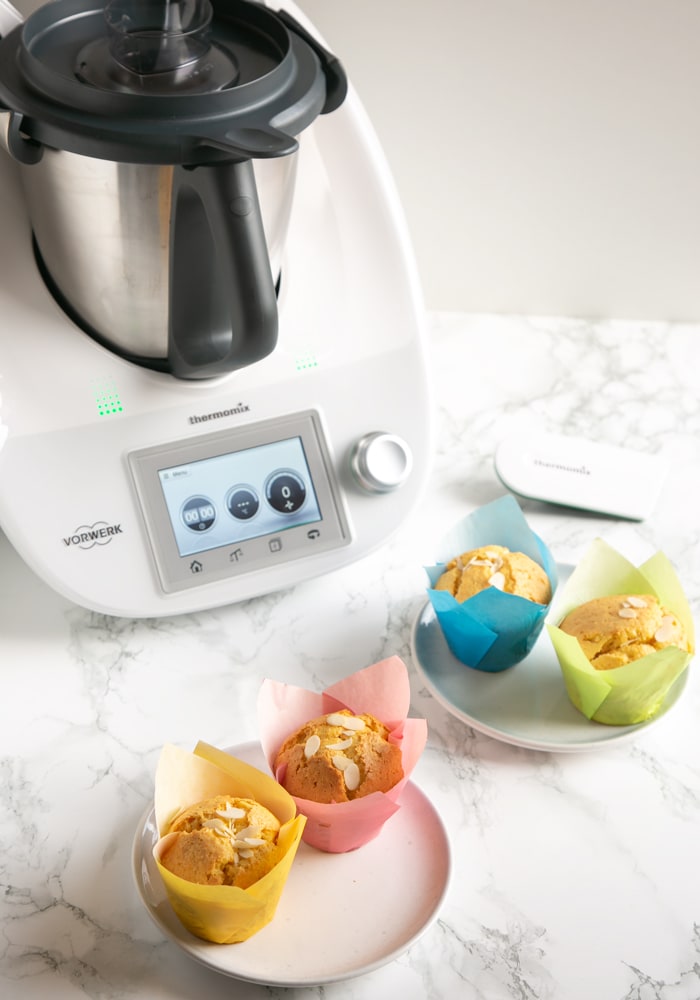 Using my Thermomix, I've recently made some delightful camille carrot almond mini cakes found on Cookidoo, delicious Italian custard cream and loads of soups, bolognese sauce and new exciting baby recipes for my toddler.
And everything I made so far tasted amazing and involved a fraction of the time. I can't believe I've lived without a Thermomix until now, it makes my cooking life infinitely easier!
WHERE CAN YOU BUY THERMOMIX?
Thermomix is exclusively available to buy directly from dedicated sales advisors. This ensures you receive a full introduction of the machine, and a comprehensive demonstration of its unique functions.
HOW TO ENTER THE GIVEAWAY
To be in with a chance of winning 1 Thermomix® TM5, all you have to do is enter via the Rafflecopter form below (give the Rafflecopter widget below a moment to load, if you don't see it, refresh the page).
This giveaway is open to +18 UK & Ireland entrants, and runs until 11.59 pm on Saturday the 30th of November. Winner will be randomly selected and contacted via email. Please check The Petite Cook T&C.