If there's anything more satisfying than pasta, it must be baked pasta.
With the temp starting to fall down, we can officially say it's baking season! The cold weather is kicking in, so it's the perfect time to enjoy these heart-warming freshly baked pasta meals.
I've put together the most incredible baked pasta recipes from The Petite Cook and some of my favorite food bloggers around the web – There's something for everybody, from meaty hearty pasta bakes, to loads of fish and seafood alternatives and plenty of satisfying vegetarian options. All made with simple seasonal fresh ingredients and super easy to prepare.
Whether you're looking for a big crowd-pleasing pasta bake dish to serve at a party, or a cozy mini version for just the two of you, these delicious baked pasta recipes will satisfy your comfort food cravings.
Vegetarian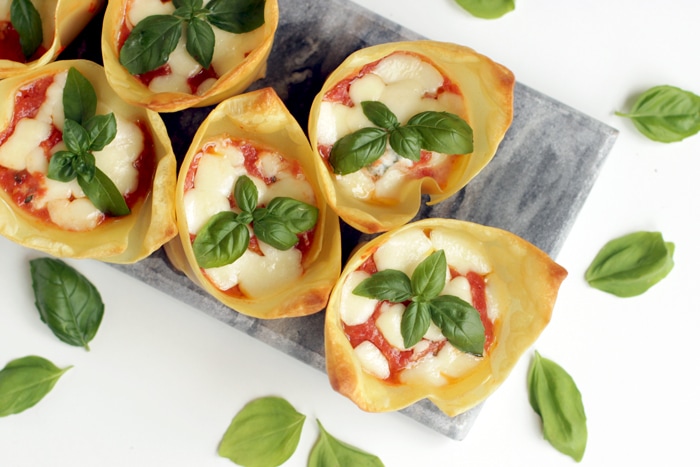 Pumpkin Mac and Cheese – The Petite Cook
Eggplant Parmesan Pasta Bake - The brewer & the baker
Mac n Cheese Pie - Supergolden Bakes
Cheesy Parsnip Pasta Bake - Family Friends Food
Fish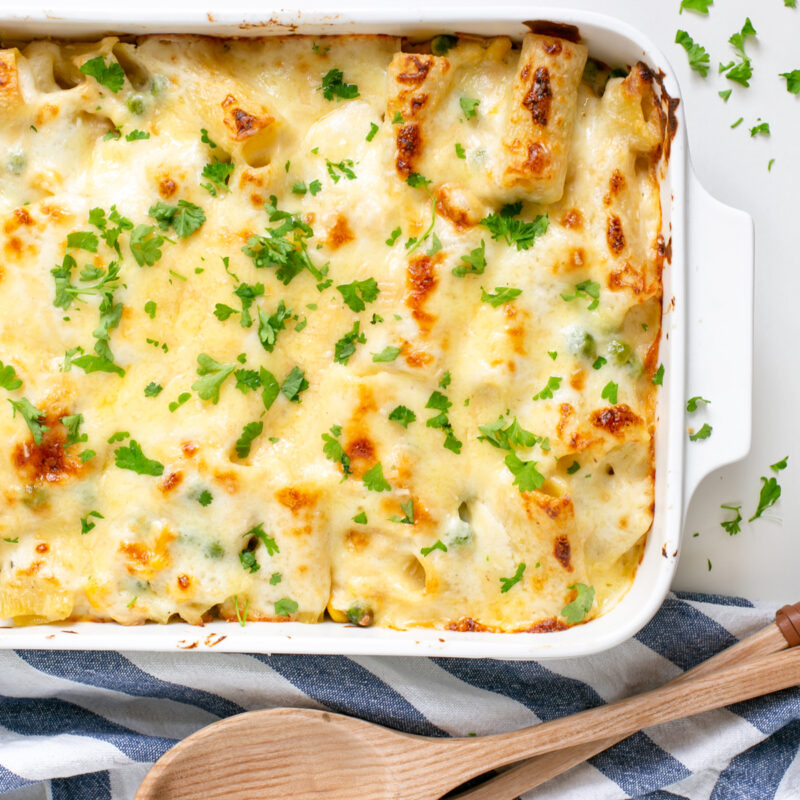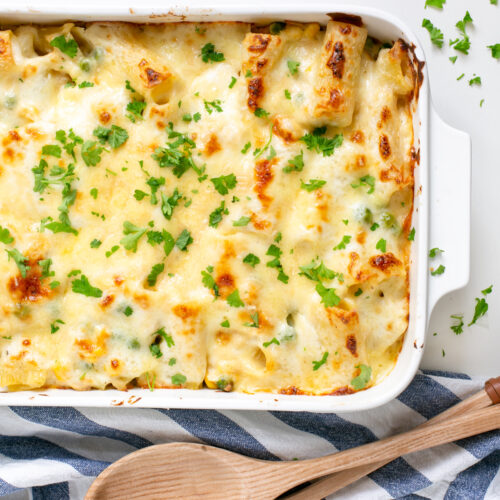 Creamy Tuna Pasta Bake- The Petite Cook
Baked Seafood Pasta - Omnivore's Cookbook
Crab Mac and Cheese - Perpetually Hungry
Smoked Salmon Lasagna Roll Ups - The Healthy Foodie (pictured)
Tuna Pasta Bake - The Petite Cook
Skinny Shrimp Alfredo Pasta Bake - Damn Delicious
Lobster Mac and Cheese - Amy in the kitchen
Meat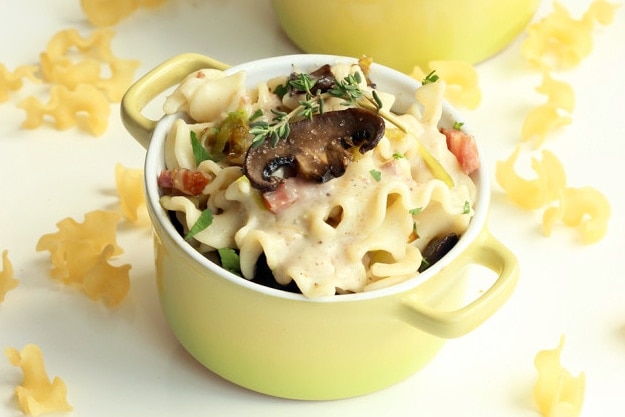 Light Turkey and Kale Pasta Bake - Ifoodreal
Baked Spaghetti and Meatballs - Real Simple
Chicken Tarragon Pasta Bake - Kavey Eats
Bolognese Lasagna Cupcakes - The Petite Cook
Chicken Spinach and Artichoke Cannelloni - A Cookbook Obsession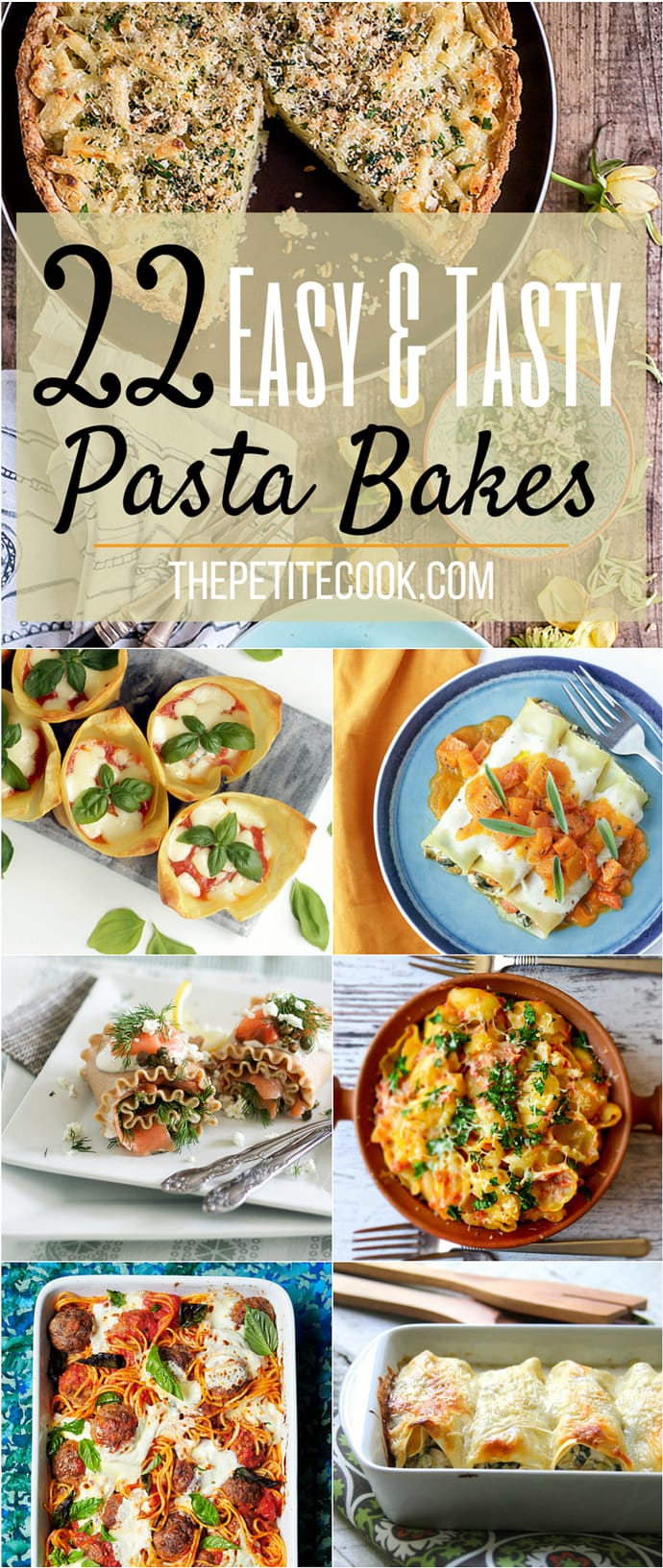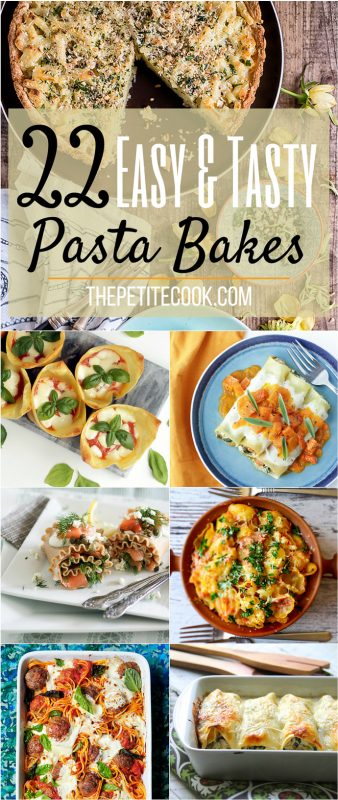 This fall enjoy comfort food at its best with these 22 Baked Pasta Recipes To Warm Your Soul!
I really hope you give these incredibly tasty pasta bakes a try. If you do, please leave a comment below and let me know how you enjoyed it, and what are your favorite pasta-bake ingredients. And don't forget to snap a picture, tag it #thepetitecook and share it with me on Instagram!