No need to catch the first flight to Sicily to eat these authentic Sicilian recipes – Make these traditional tasty dishes in the comfort of your home!
If you have ever experienced the breath-taking landscapes and amazing food of Italy' southernmost region, you know Sicily is a place impossible to forget.
Whether you've been there before or you dream to go soon, cooking Sicilian food is a feast that will instantly bring you to the world-famous Italian island.
Growing up in Sicily, I had the chance to taste and learn the most traditional recipes of the region, and bring them all with me here in London.
The good news is, you only need very simple fresh to sample Sicilian cuisine at home. So, no need to book your next holiday to this beautiful island to have a taste of authentic Sicilian recipes!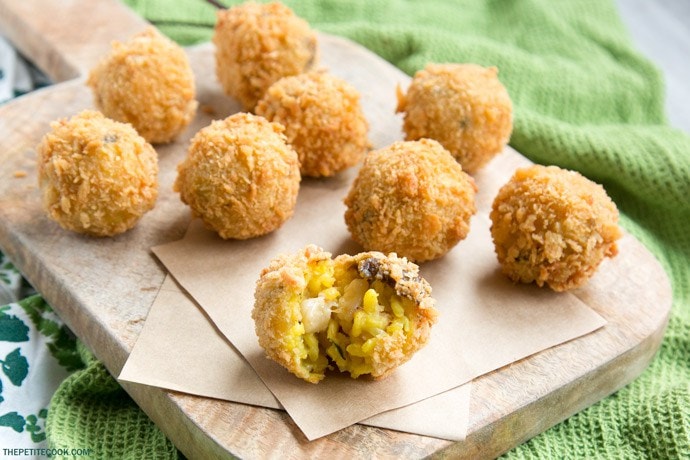 Sicilians have a fantastic way of using up leftover risotto. They shape the risotto mixture into balls, stuff the centres with cheese and their favorite filling, roll them up into breadcrumbs and deep-fry the bunch to make perfectly crispy arancini.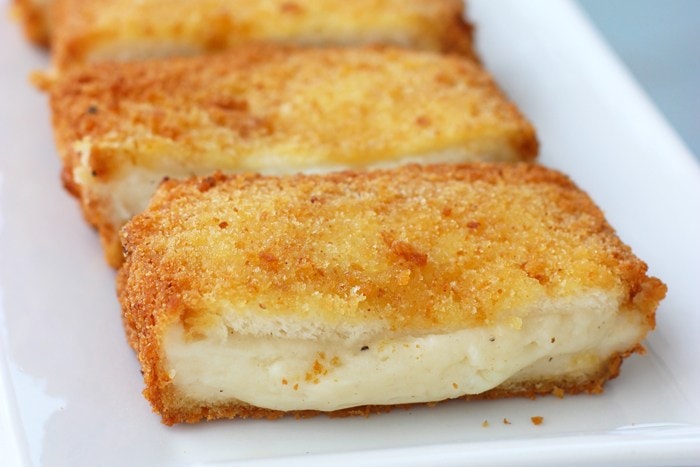 Sicilian "Mozzarella in Carrozza" is a must-try. A bread sandwich filled with delicious molten mozzarella cheese, it's one of the most popular street-foods you can find in Sicily.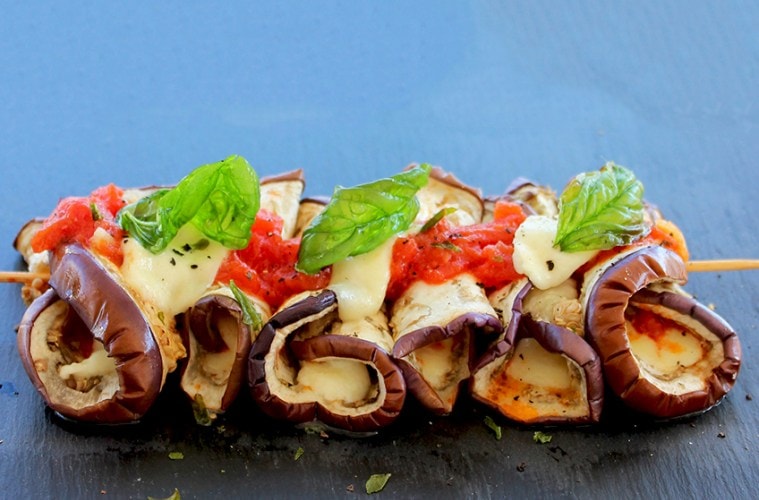 Perfect for Summer season, this is a light version of a classic eggplant parmigiana. It only takes 15 min to make and is loaded with fresh Sicilian flavors.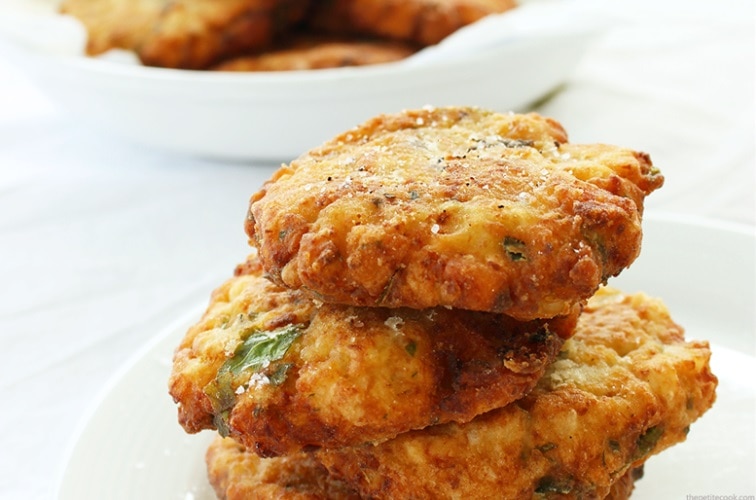 Whether you bake them as in this version, or go the classic route and fry them, cauliflower fritters make a delicious vegetarian snack or dinner option and are ready in less than 30 min!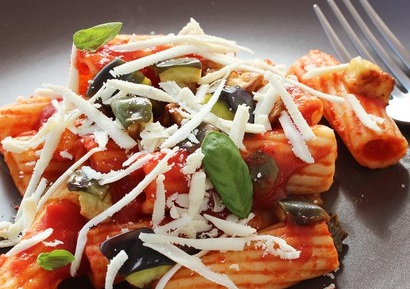 Tomatoes, eggplant, basil and Pecorino cheese are the few simple and easy-to-find ingredients you need to make the Norma. According to legend, this pasta recipe was SO good, it deserved to be named after the opera Norma by the great Italian compositor Vincenzo Bellini.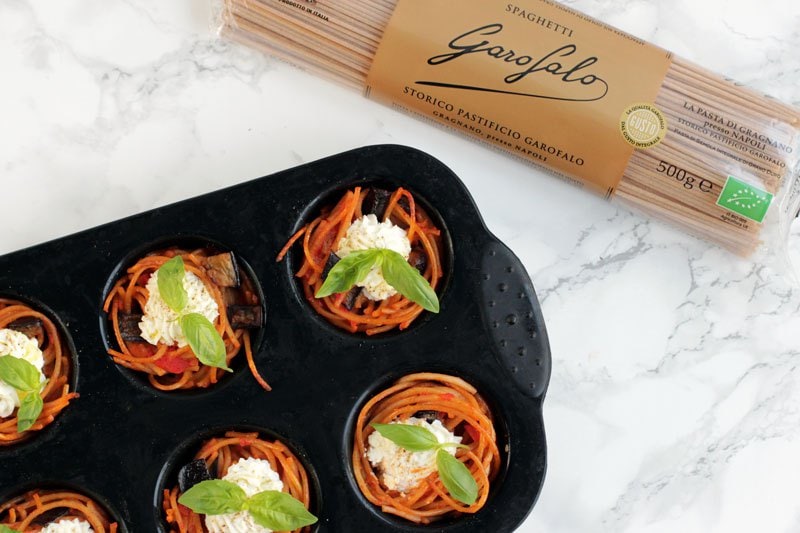 Give a twist to the classic Norma and turn left-over spaghetti into a bite-sized authentic Sicilian appetizer. Super easy to make, with a heart of fresh ricotta cheese, these cupcakes are perfect party food!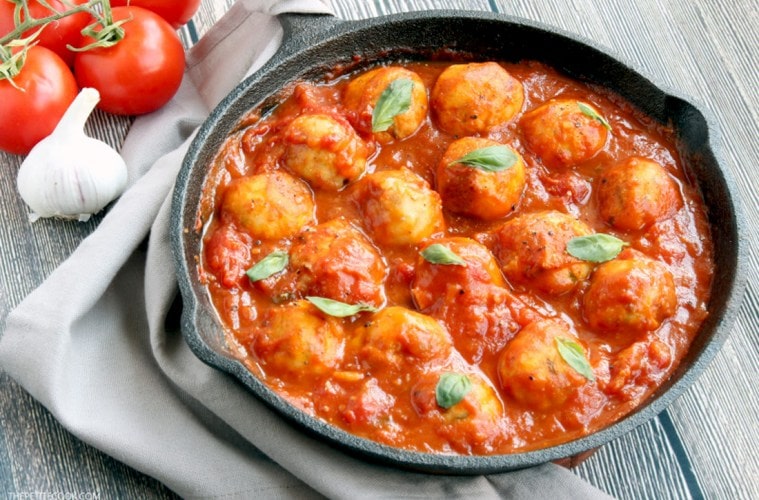 Sicilian Cod Meatballs make a delicious healthy family meal and are so easy to put together in just 30 min – Toss them with delicious homemade Italian tomato sauce for authentic Mediterranean flavors.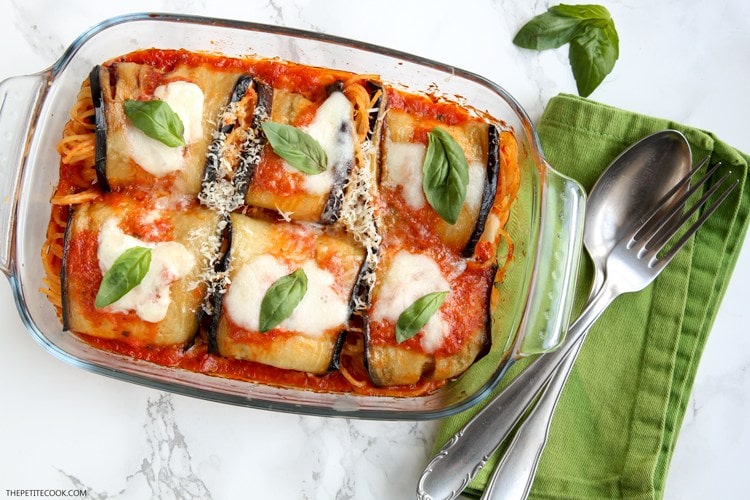 Sicilian Doppiette di Melanzane are a must for Sunday lunch in Sicily. Simple to put together, it's a traditional ( and totally tasty) way to present the classic spaghetti with tomato and fried eggplant.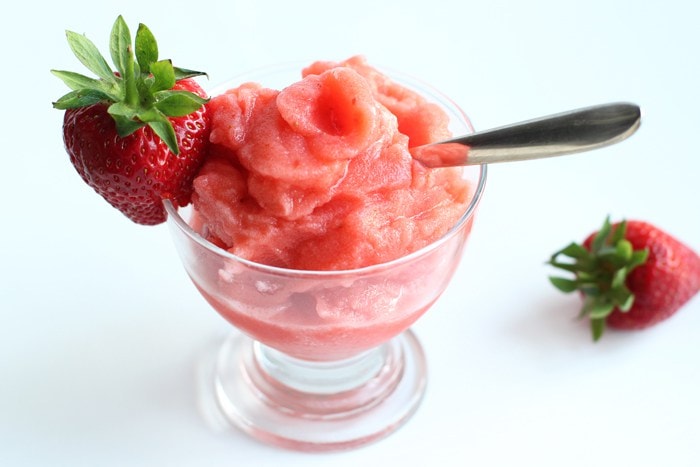 Granita is a staple of Sicilian cuisine. Similar to sorbet, this refreshing summer delicacy has a unique complex icy texture, but is surprisingly easy to make at home.
A sweet fried crispy dough dipped in dark chocolate and filled with the most fresh citrusy ricotta cheese, bits of dark chocolate and pistachios. There's a reason why cannoli are the most famous Sicilian dessert in the world!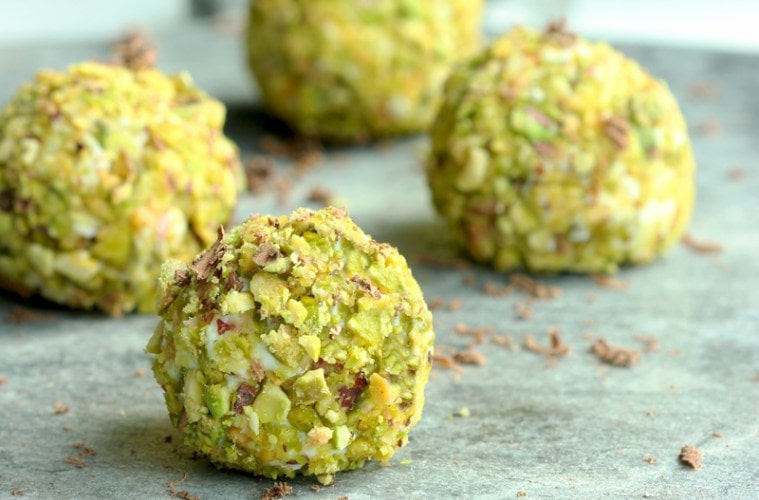 Incredibly easy to make, these creative mini cannoli truffles have all the sicilian cannoli flavor delivered in a bite-sized version, and they're awesomely gluten-free.
DID YOU MAKE THESE SICILIAN RECIPES?
Please let me know how you liked them! Leave a comment below and share a picture on Instagram with the hashtag #thepetitecook! Looking at your pictures always makes me smile *and super hungry*!