Here's a list of all the Christmas Italian cookies you're going to want to make this holiday season - Perfect for gifting and entertaining!
Italian Christmas cookies are just perfect for entertaining guests over the holidays!
Moreover, you can use them to decorate your Christmas tree, and they make the cutest homemade Christmas gift!
If you're looking for the best Italian Christmas cookie recipes, with or without chocolate, gluten-free, or dairy-free, you are in the right place!
And if you need more cooking ideas for the holidays, check out my favorite fuss-free Christmas recipes.
Jump to:
ANGINETTI COOKIES - ITALIAN CHRISTMAS COOKIES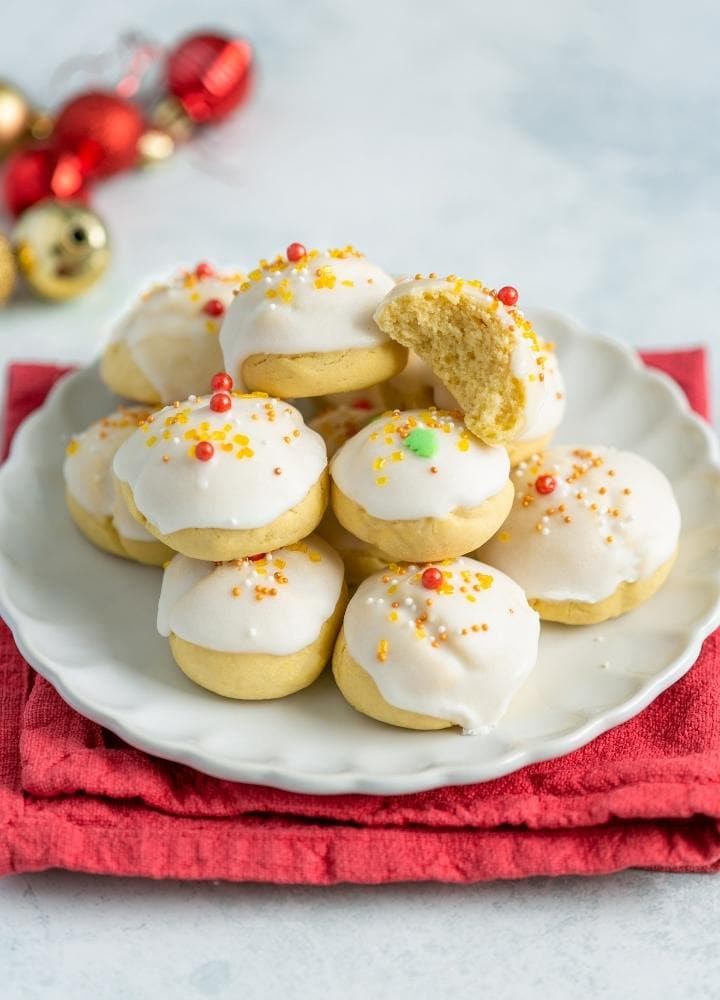 The best Italian Christmas cookies!
Also known as anginetti cookies, they have a soft cake-like texture and are topped with a delicious glaze.
AMARETTI COOKIES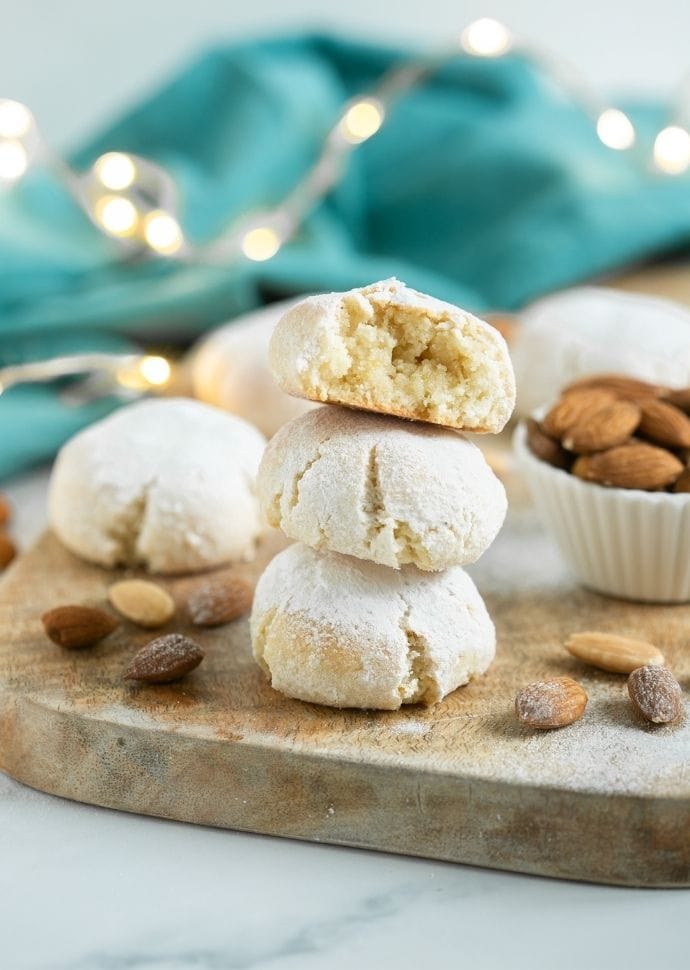 Deliciously crisp on the outside and soft on the inside, amaretti are popular gluten-free Italian almond cookies.
Plus, they're made with just 3 ingredients, I mean, what's not to love?
PIGNOLI COOKIES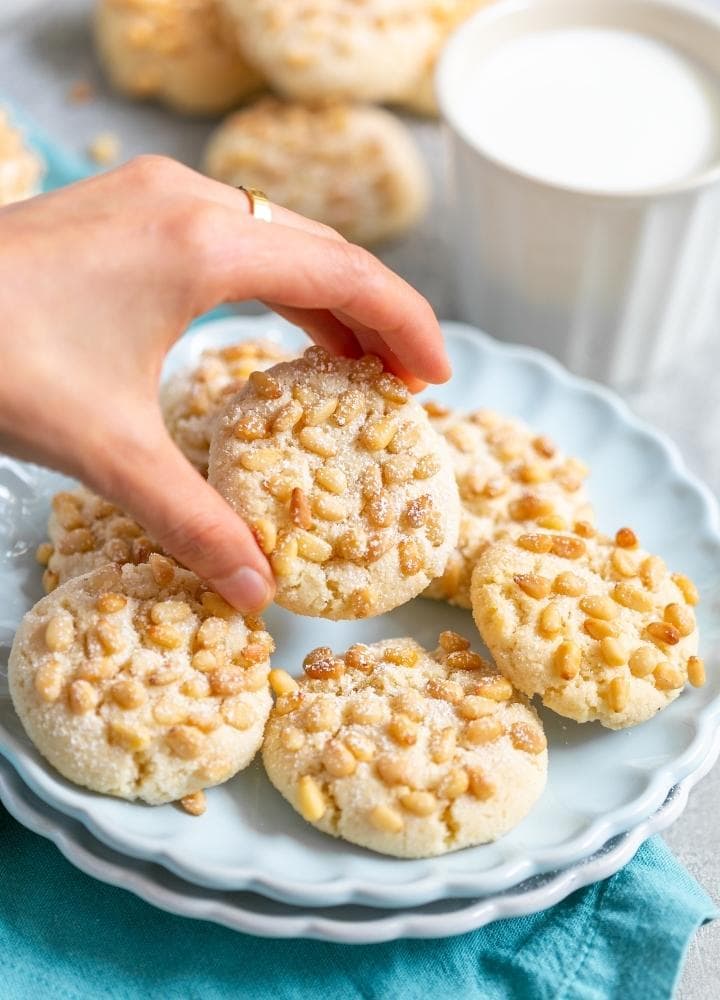 If you're looking for a dairy-free and gluten-free Christmas cookie to gift over the holidays, this traditional pignoli cookie recipe is the answer!
MOSTACCIOLI COOKIES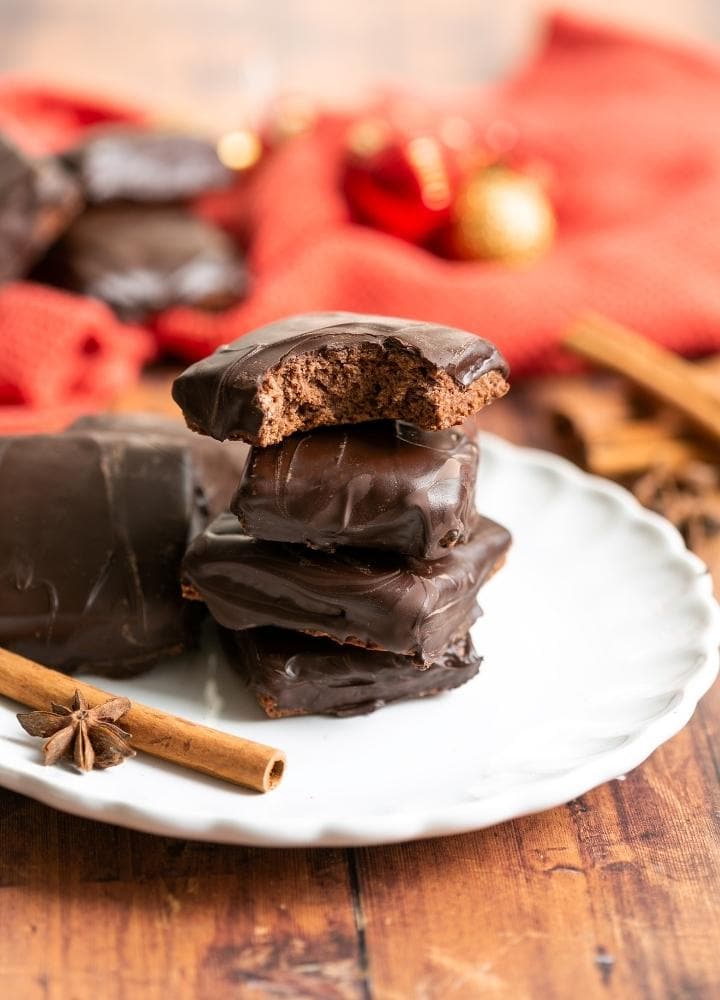 One of the best Italian Christmas chocolate cookies!
This authentic Italian mostaccioli cookies recipe calls for easy ingredients and no butter or eggs.
RICOTTA COOKIES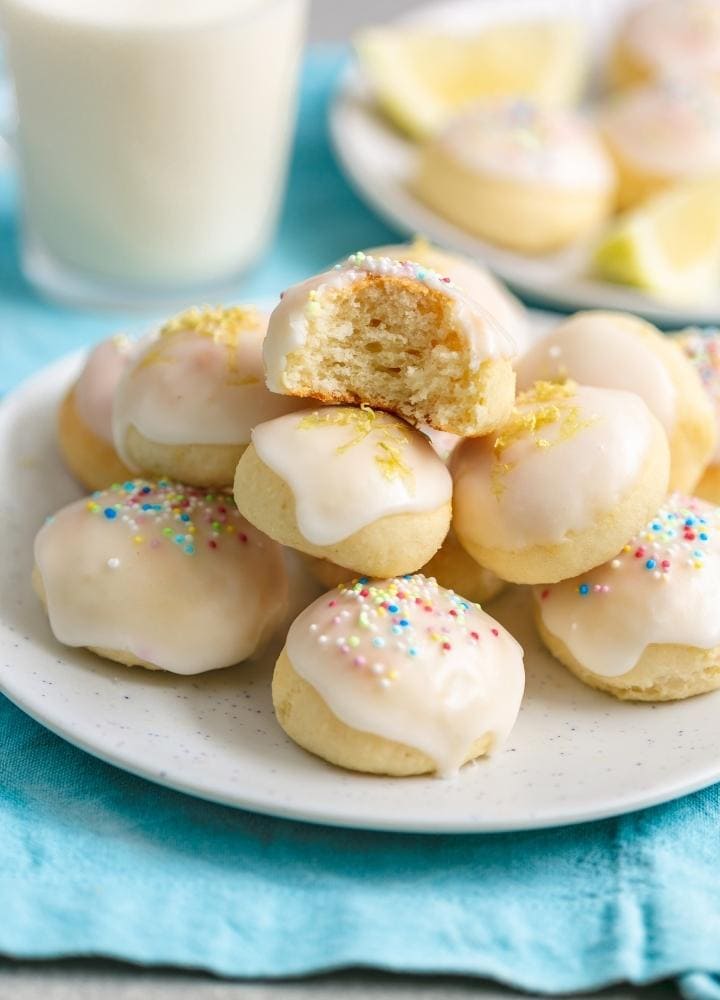 Ricotta cookies are one of the most old-fashioned Italian cookie recipes and a firm family favorite.
They have a cake-like texture, and a light lemon note, and are made without butter!
ITALIAN BUTTER COOKIES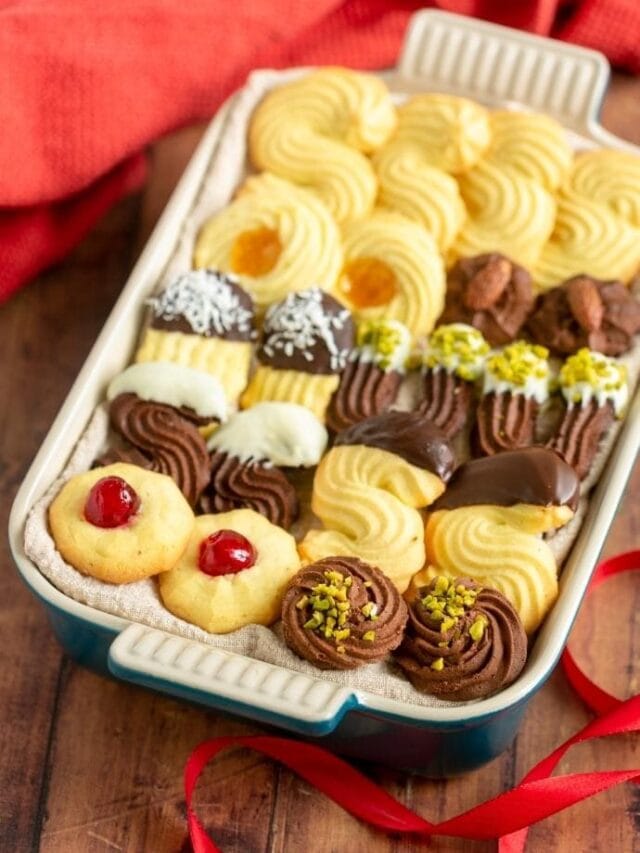 With this authentic Italian butter cookies recipe, you can make 12 different cookies with just one dough. Perfect for your Christmas cookie tray!
ITALIAN BOW TIE COOKIES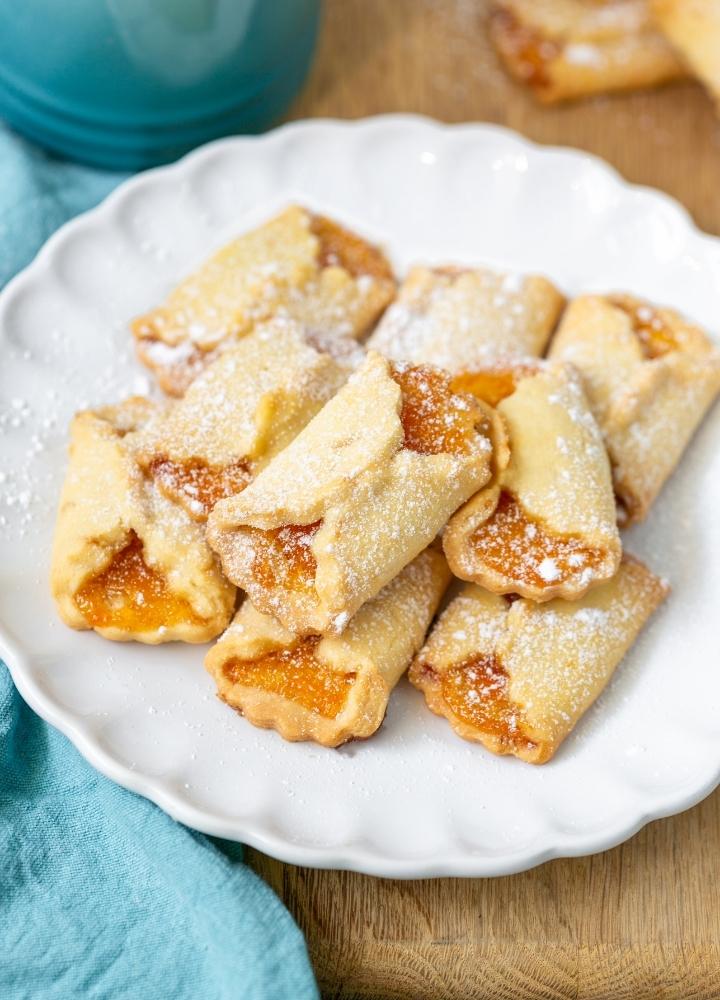 Italian pinch cookies or pizzicati cookies are delicate and crumbly cookies filled with apricot jam (or your favorite jam).
They're perfect for Christmas breakfast or tea time!
RICCIARELLI- ITALIAN ALMOND COOKIES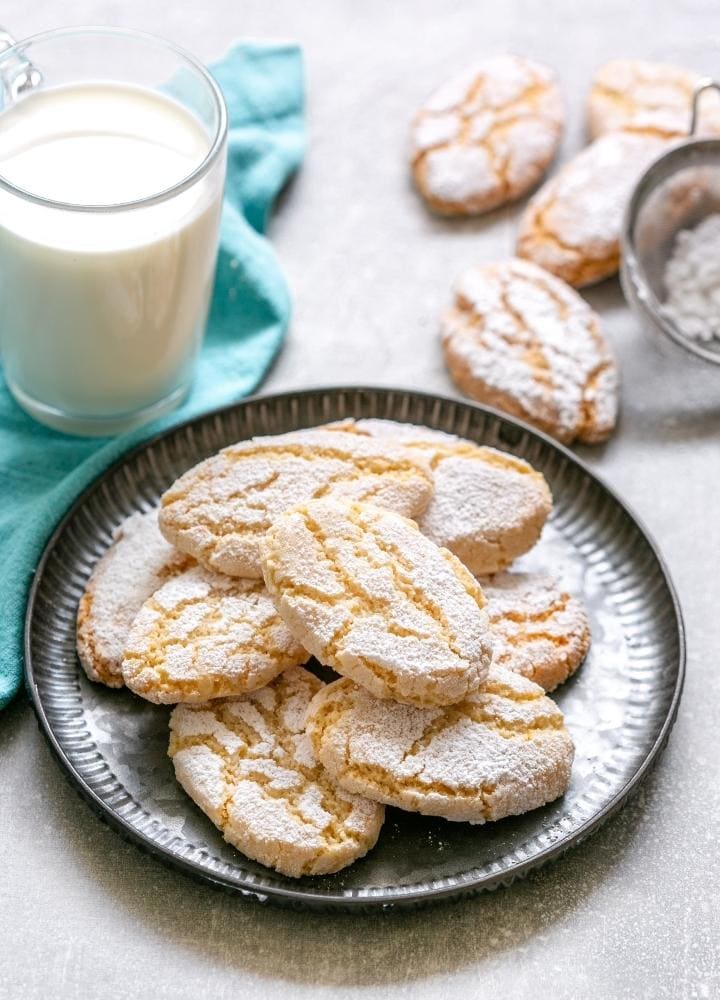 Traditional Ricciarelli cookies are soft and chewy Italian almond cookies made without butter and they're super easy.
REGINELLE- SESAME COOKIES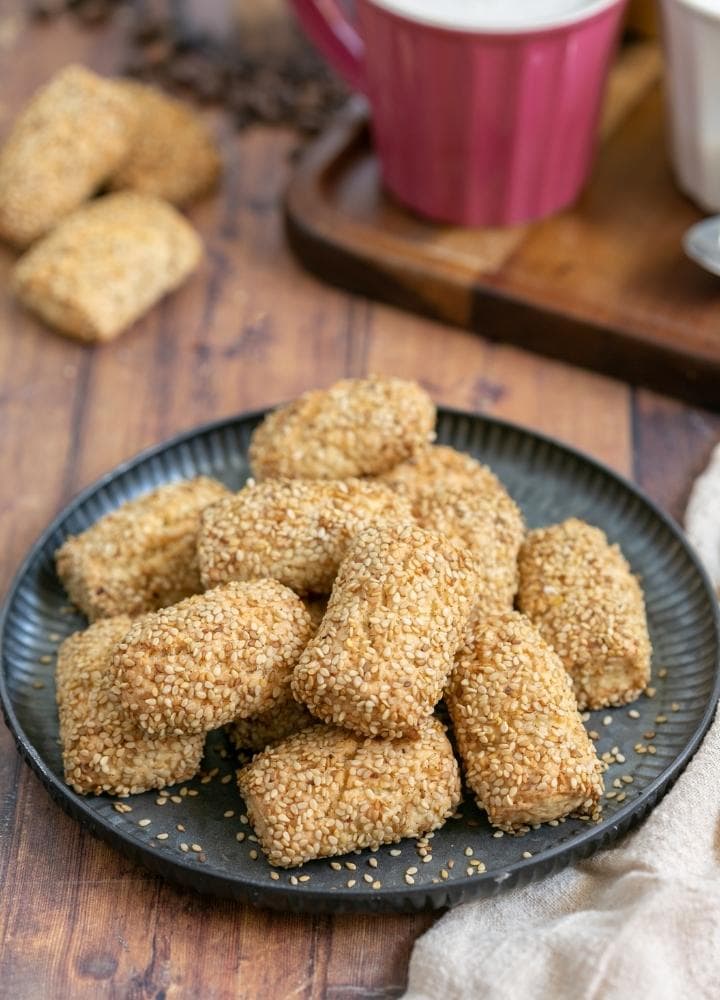 These Italian sesame cookies are very popular in Sicily during the Christmas season, they have a lovely nutty flavor and crumbly texture.
ITALIAN S COOKIES - BISCOTTI A ESSE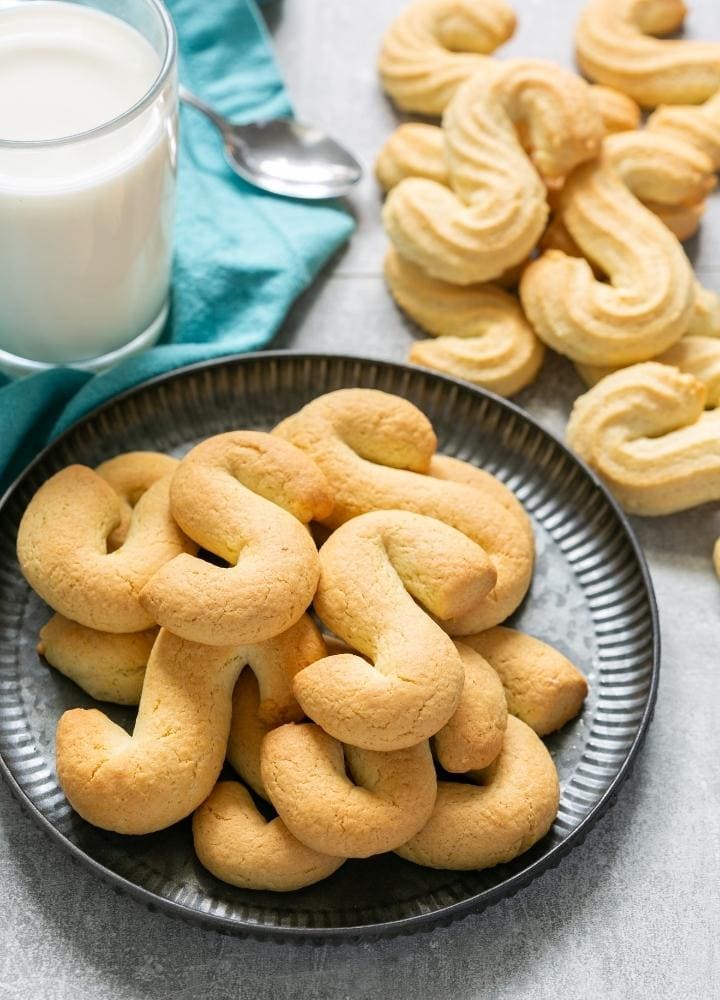 Another popular Italian cookie recipe, these S cookies are super easy to make, you can serve them plain or dip them in chocolate!
PARMESAN COOKIES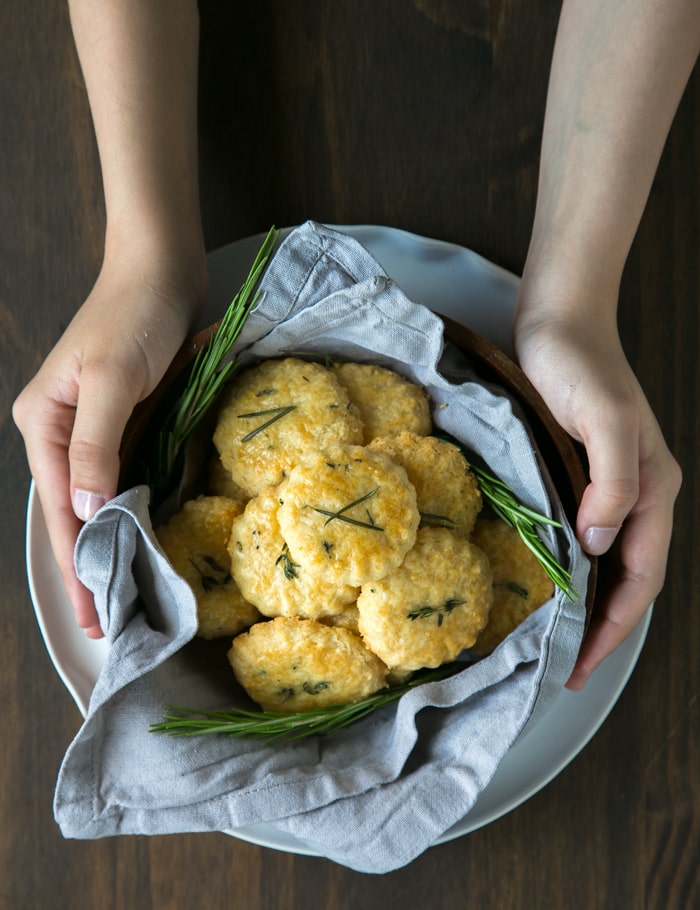 Last but not least, if you're looking for a savory cookie recipe, try these Parmesan cheese cookies, they're delicious and made with just 3 ingredients!
And if you're feeling like trying more Italian Christmas desserts, check out my Christmas Tiramisu' and this showstopping Pandoro Christmas Cake.
PIN THIS POST FOR LATER