Having the right equipment in the kitchen can make prep and cooking a lot more fun, quick and healthy.
Kitchen appliances were created to make cooking a more fun relaxing moment, but also to help you save both time and money. Last but not least, these buddies can help you make homemade healthy meals with very little effort. Give them a try and it will be so easy to ditch store-bought processed food for delicious and healthier alternatives.
As a food blogger, married with a busy doctor and mum of a super-active toddler, I rely on my kitchen tools to create yummy and balanced recipes to feed my family and all of you through this blog. Since I've started The Petite Cook, I can safely say these tools have helped me save loads of time, and made my life way easier in the kitchen. I use them almost every day so I can only recommend them all!
Blender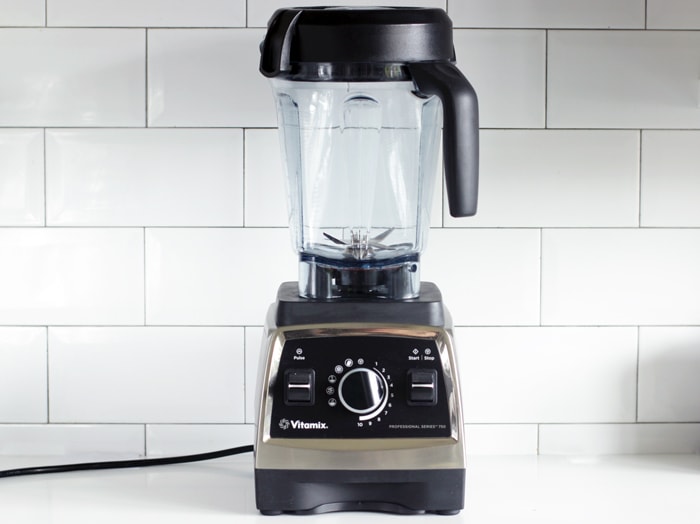 If you're a smoothie-addicted like we all are in the family, it may be worth investing in a long-term powerful machine. I use my Vitamix literally every single day.
This powerful beast is able to puree the toughest ingredients, and it goes well beyond making delicious smoothies. There are useful auto-settings such as soup and frozen desserts, but you can of course adjust the speed and power to fit your needs.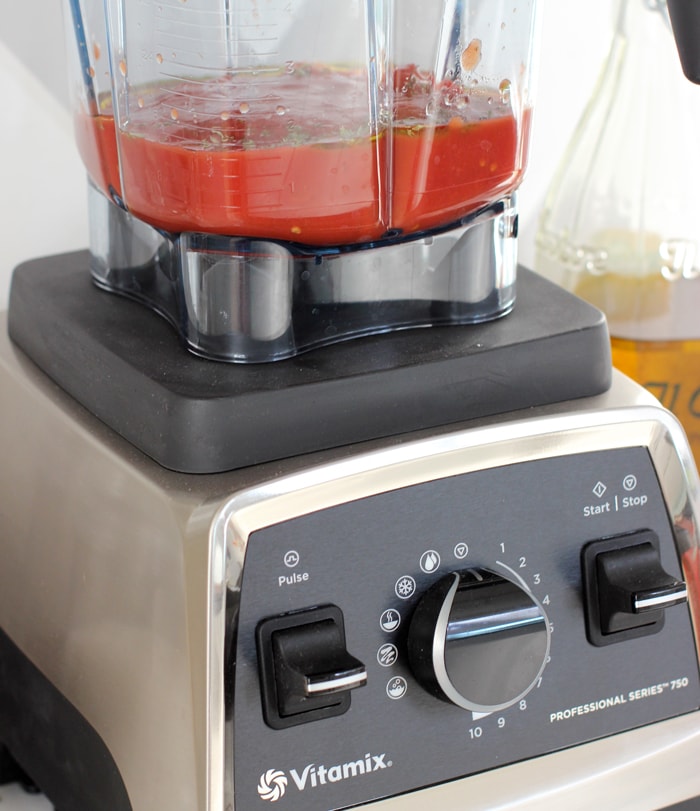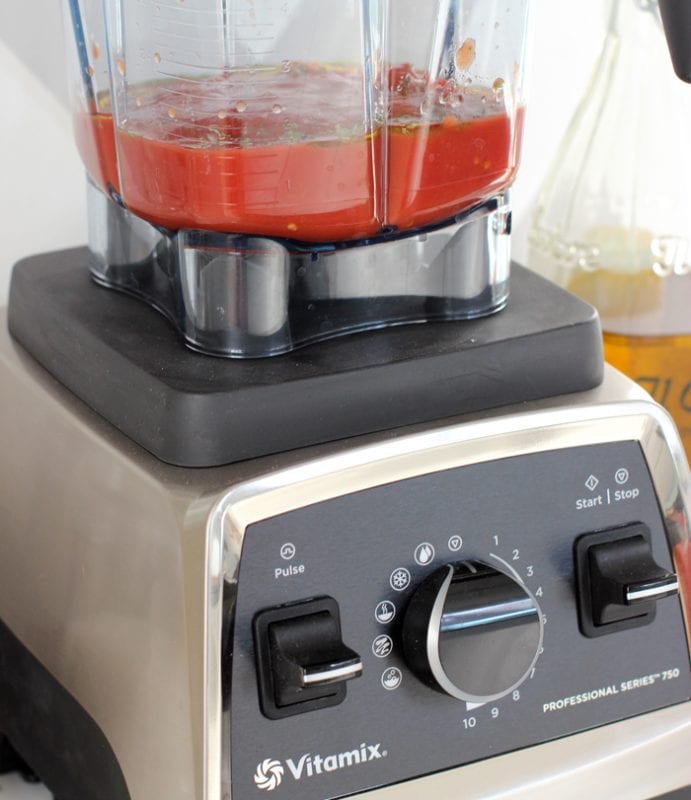 I use it daily to make quick recipes like this ice cream or a fresh marinara sauce , and of course delicious smoothies.
Did I mention it also has automated Self-Cleaning? The most impressive and time-saver addition I've ever seen in a blender.
Mixer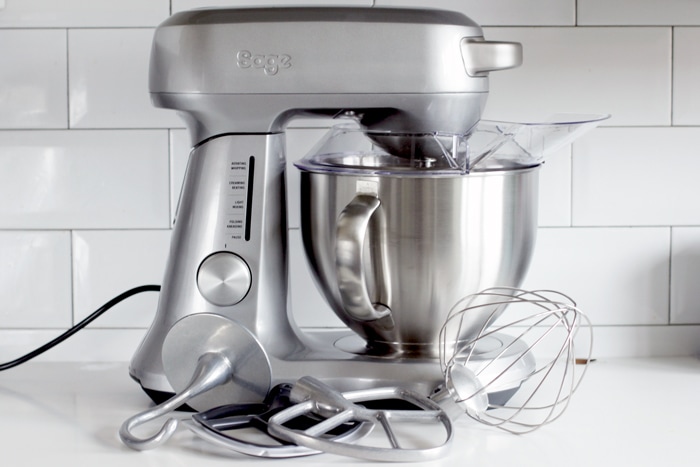 Especially if you love baking, a great mixer is one of the best gift you can make to yourself. Admittedly, I first fell in love with the sleek contemporary design, but the Scraper Mixer it's not just a pretty face, this powerful machine is one of the best mixers around. There are some useful auto settings such as kneading, beating, whipping and light mixing, but you can also set your desired speed and power.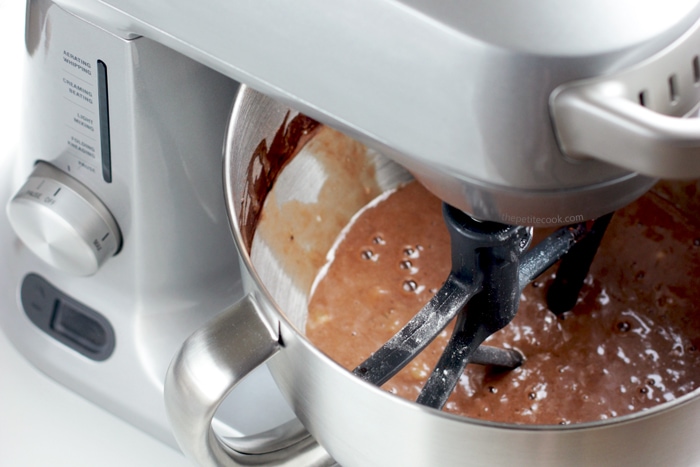 I use it every time I make homemade pizza dough or fresh pasta, brownies, muffins and cakes. It's impressively user-friendly and it does practically everything for you with little or no effort on your part.
Food Processor - Hand Blender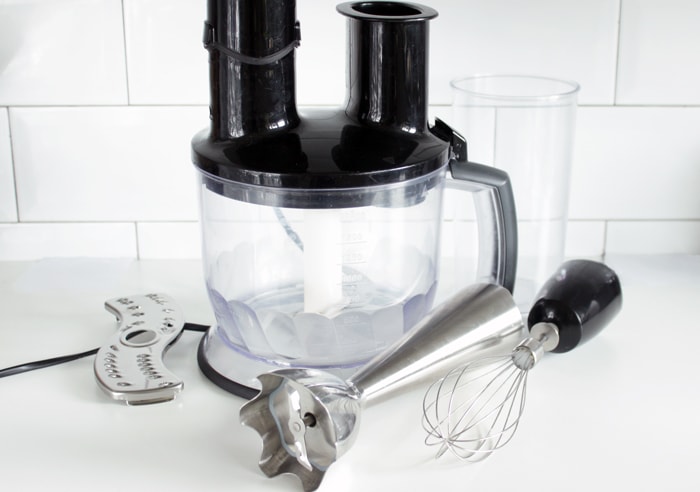 Although you can invest into a food processor on its own, I find a hand-blender kit much more useful.
My hand-blender Braun Multiquick 7 Patisserie is very compact and easy to store, and it was one of the first kitchen appliances I bought when I start cooking. Long before I had powerful blender or a mixer, this did the job quite great.
The hand-blender function is fantastic to blend soups and sauces directly in the pan, and the whisk attachment has been a great companion in all the whipping & whisking preps done over the time.
I've been having it for more than 2 years and it doesn't even have a scratch!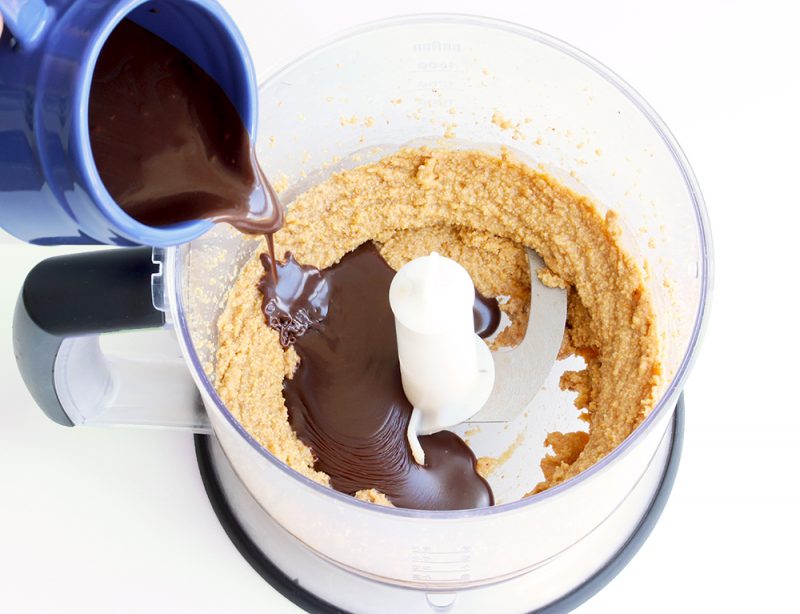 I use the food processor attachment (which comes also with graters to nicely chop your veggies in a blink) to grind nuts or make nut flours, fruit or veggie purees and other foods. I also make chocolate spread, pesto or brownies and so much more... you have unlimited possibilities really!
Electric Grill - Panini Press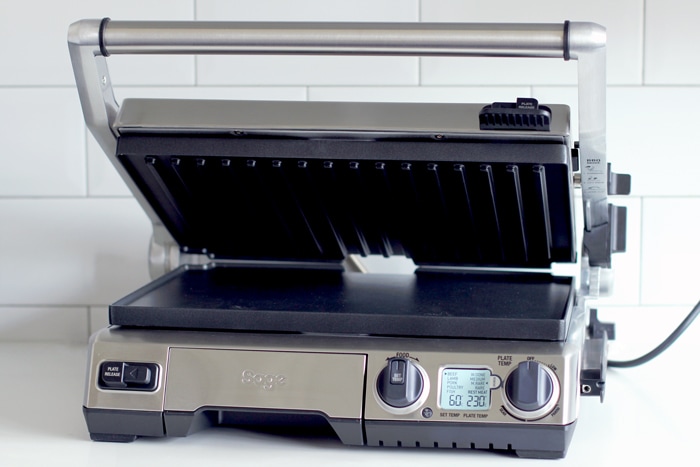 If you like me don't have a garden and thus a bbq (but even if you do), an electric grill can be an amazing tool to have in your kitchen. I've previously owned less professional grills, which were good for grilling veggies, heating tortillas or cooking pancakes, but this has changed my life lately.
I would have never though to cook steaks on an electric grill, but I had to change my mind when I recently put my hands on this machine.
This Sage Smart Grill makes any food perfectly grilled with no effort at all, plus you have total control over temperatures and can set your desired.
However, it comes with great auto-settings for beef, lamb, pork, poultry and fish and you can choose your favourite temperature from rare to well done.
The extra bonus is an integrated probe that senses the internal heat of your meat and indicates when it's time to take it off to rest.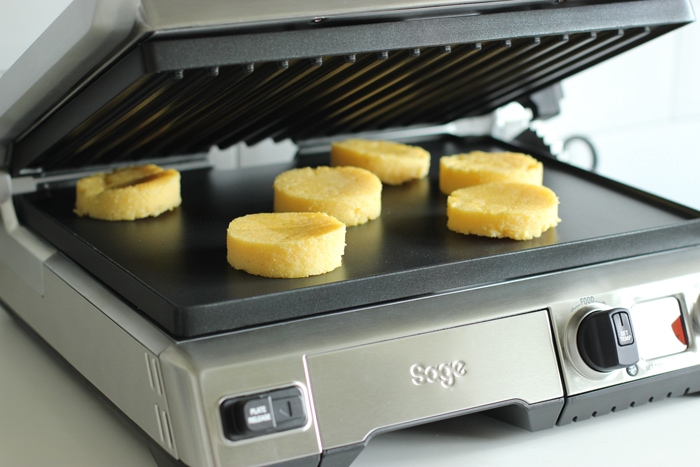 Besides for grilling meat and veggies, I use it to make paninis, large batches of pancakes, and even delicious polenta crostini.
If you've always struggled with grilling temps, this will become one of your favourite gadgets.
Ice Cream Maker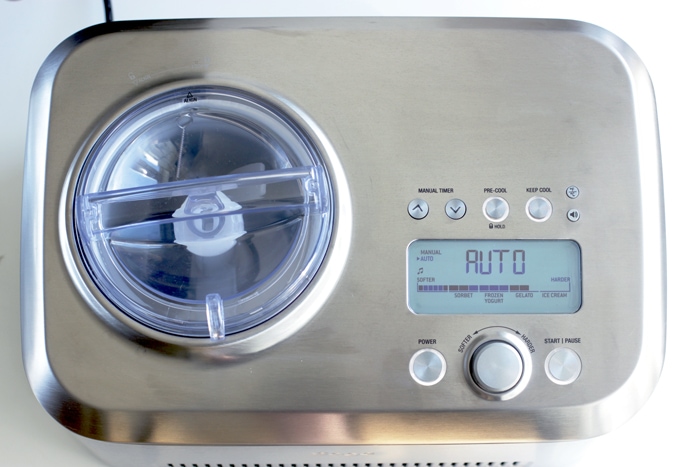 I'm saving the family favorite for last. I know it might not seem like an essential but let me tell you, after years of going back and forth to the freezer to mix no-churn ice cream, I've finally said yes to technology and put my hands on the wonderful Sage Smart Scoop.
We use it all the time and makes hassle-free frozen desserts in 30 mins or less. There's no need to freeze the bucket overnight and you have both automatic or manual setting, allowing you to keep full control of temperatures and times.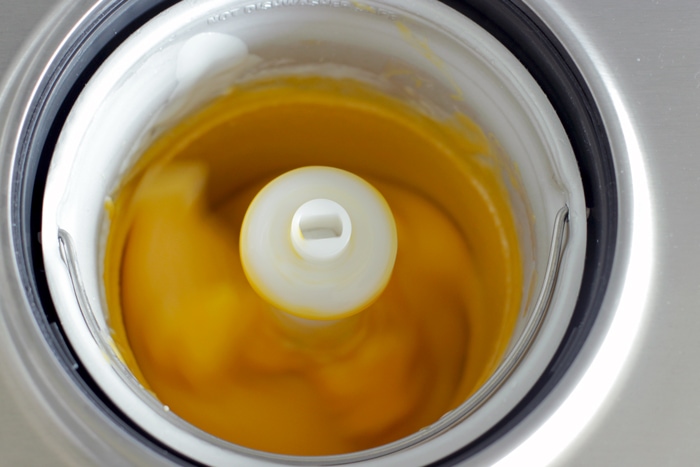 I usually go for the auto mode, you can easily choose different options from sorbet, frozen yogurt, gelato and ice cream, and the ice cream maker automatically adjusts the time and hardness to fit your needs.
When your dessert is ready, the iconic ice cream van music calls you up, and all you have to do is grab a spoon and enjoy. The extra bonus: if you don't want to eat your dessert straight away, it will keep it ready-to-eat for up to 3 hours.
These are pretty much my favorite kitchen appliances, but they are obviously based on my family eating lifestyle, and the foods we love to cook ( and of course EAT!) the most.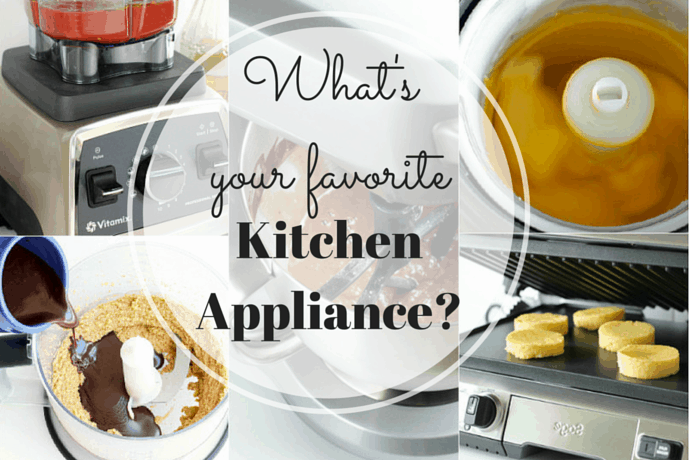 What are your favorite kitchen appliances and tools?
Let me know here below, or on twitter/instagram. I can't wait to hear what you all use in your kitchen to make awesome food for your family!
*You may have noticed that most of my favorite kitchen appliances come from the SAGE by Heston Blumenthal range, but I'm not paid by the brand to advertise it.