Celebrate the holiday season with these easy Christmas cookie recipes- Including the best gluten-free, dairy-free, and vegan cookies!
You can never have enough cookie recipes in your life, especially this time of the year!
I mean, what's better than a rich hot chocolate and a batch of homemade cookies?
Cookies are just perfect for entertaining guests over the holidays!
Moreover, you can use them to decorate your Christmas tree, and they make the cutest homemade Christmas gift!
Whether you're looking for traditional cookies, chocolatey versions, or vegan & gluten-free alternatives - I've got you covered!
And if you need more cooking ideas for the holidays, check out my favorite fuss-free Christmas recipes.
AMARETTI COOKIES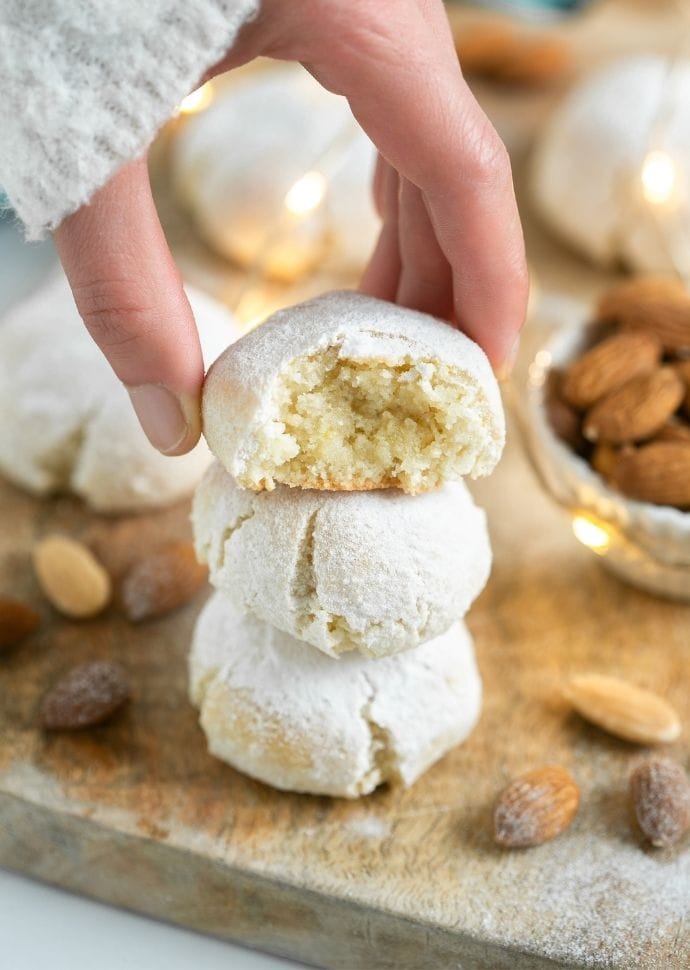 Soft amaretti are popular gluten-free Italian almond cookies made with just 3 ingredients.
They are deliciously crisp outside and soft and chewy inside, and one of the best Italian Christmas cookie recipes!
ITALIAN BUTTER COOKIES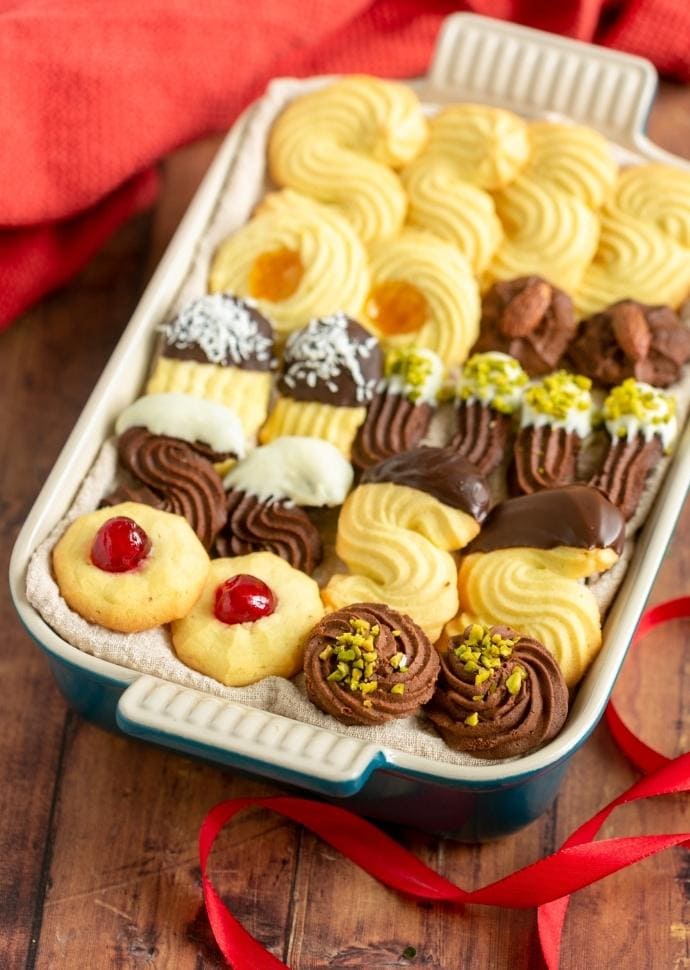 Authentic Italian butter cookies - you can make 12 different cookies with just one dough - Perfect for your Christmas cookie tray!
2-INGREDIENT BISCOFF COOKIES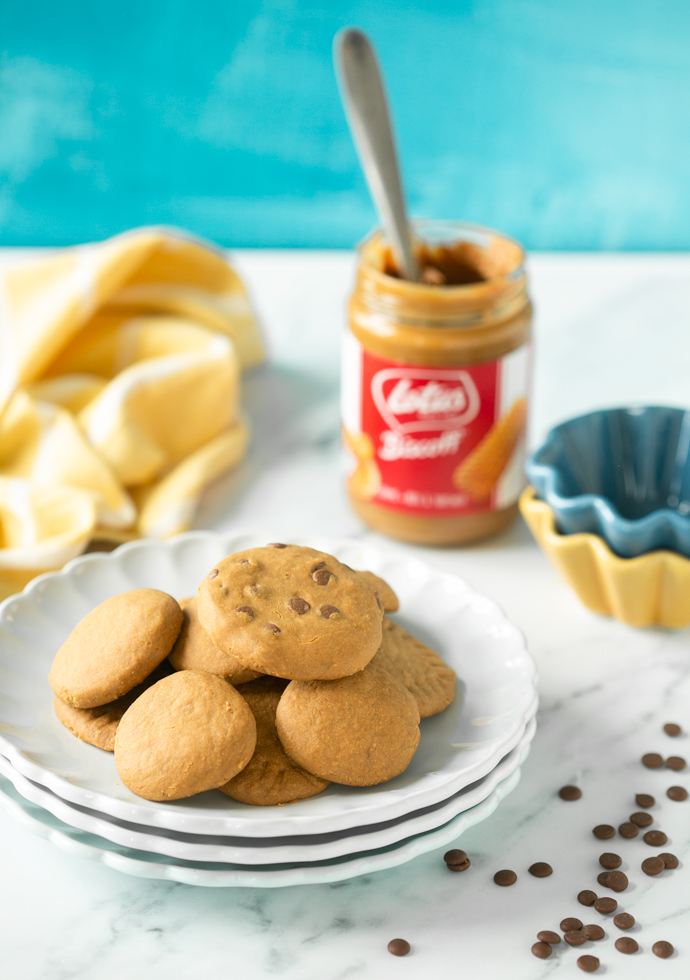 Christmassy Speculoos cookies without the effort? Yes, please.
These magic 2-Ingredients Biscoff™ cookies are super easy and ready in just 15 minutes!
3-INGREDIENT CHEESE COOKIES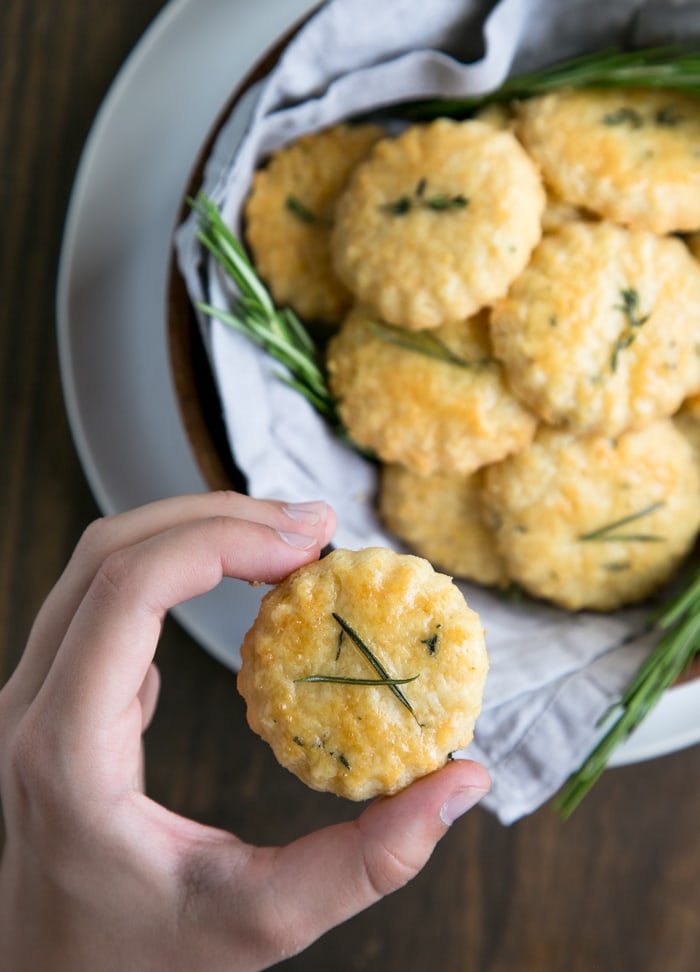 These savoury parmesan cheese cookies are made with just 3 basic ingredients.
Perfect with wine, they're sure to wow your guests!
MALTESE ALMOND COOKIES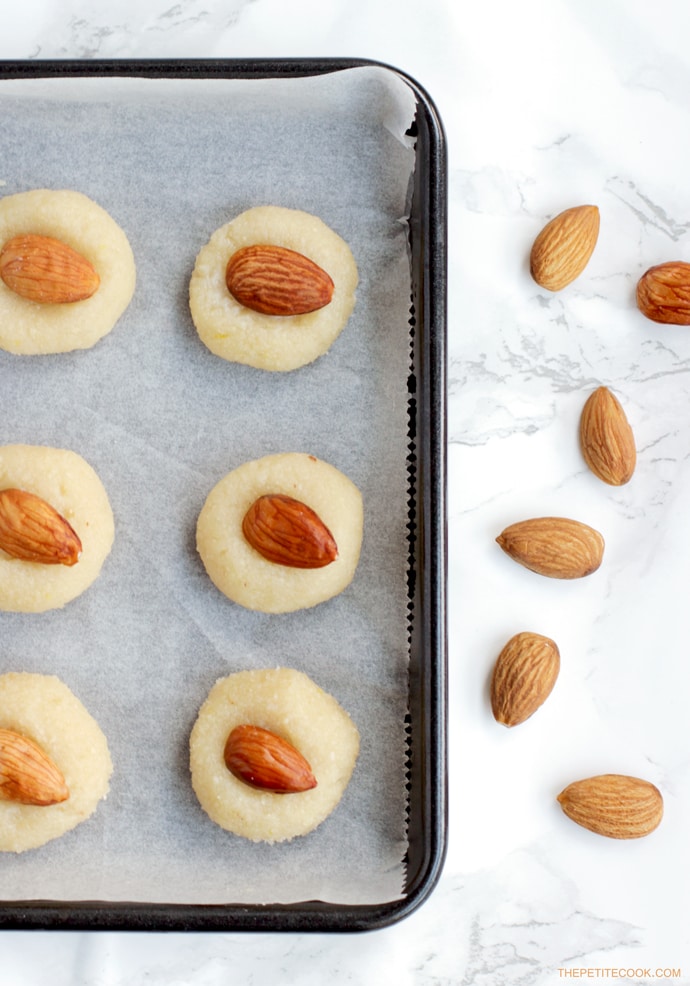 Chewy, delicious, naturally gluten-free and dairy-free.
Make these classic Maltese almond cookies with 5 ingredients in just about 20 minutes.
2-INGREDIENT VEGAN COOKIES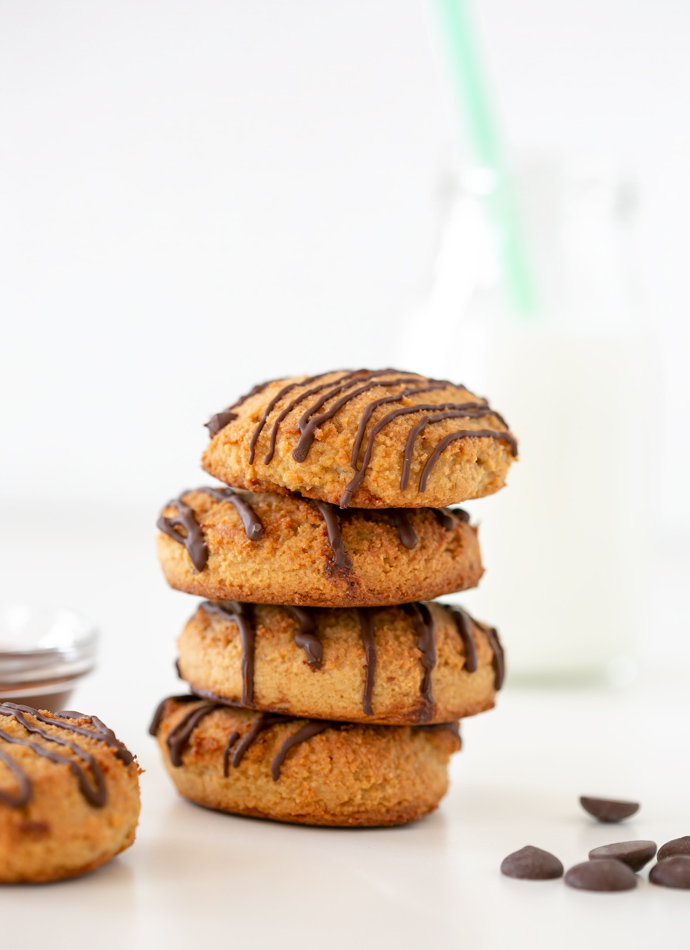 No flour, no butter, no eggs, no sugar needed.
These magic 2-Ingredients cookies are ready in no time and are actually good for you!
PEANUT BUTTER KISS COOKIES
These peanut butter kiss cookies are a favorite Christmas cookie!
They are easy to make and a great addition to your holiday cookie trays.
CLASSIC GINGERBREAD COOKIES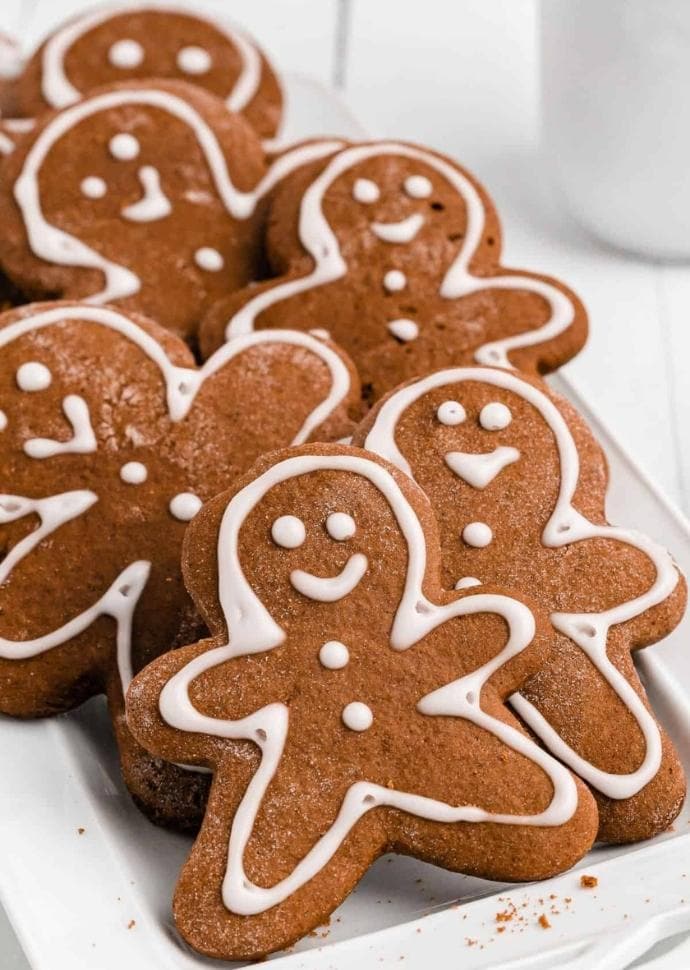 This Classic Gingerbread Cookies recipe is filled with a sweet molasses flavor and topped with delicious homemade icing.
GLUTEN-FREE LINZER COOKIES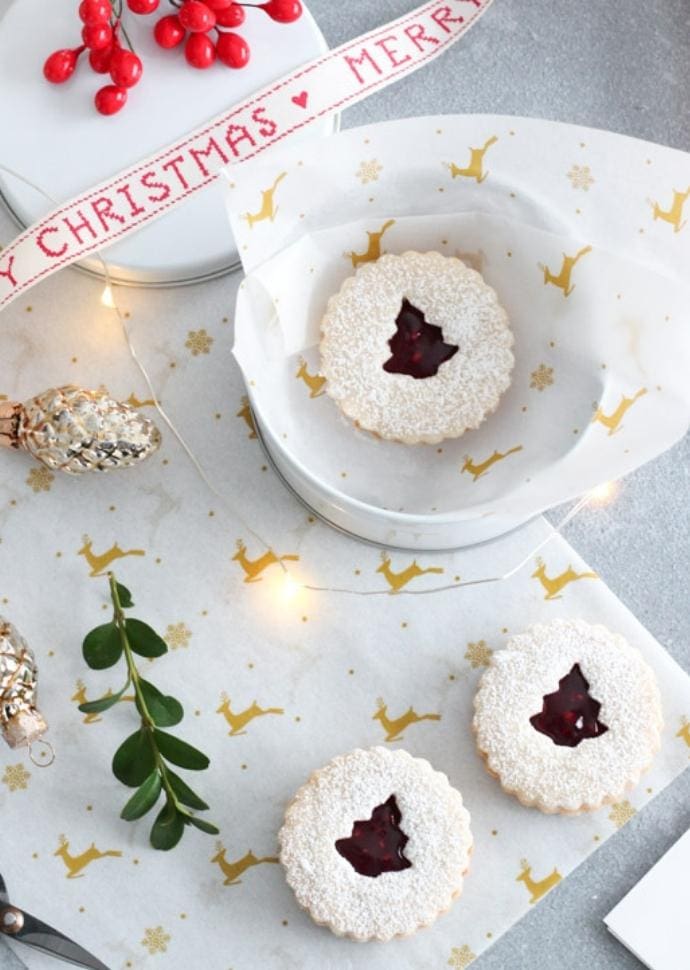 These delicious gluten-free linzer cookies are super easy to make and perfect to share over the holidays.
CRANBERRY ORANGE BISCOTTI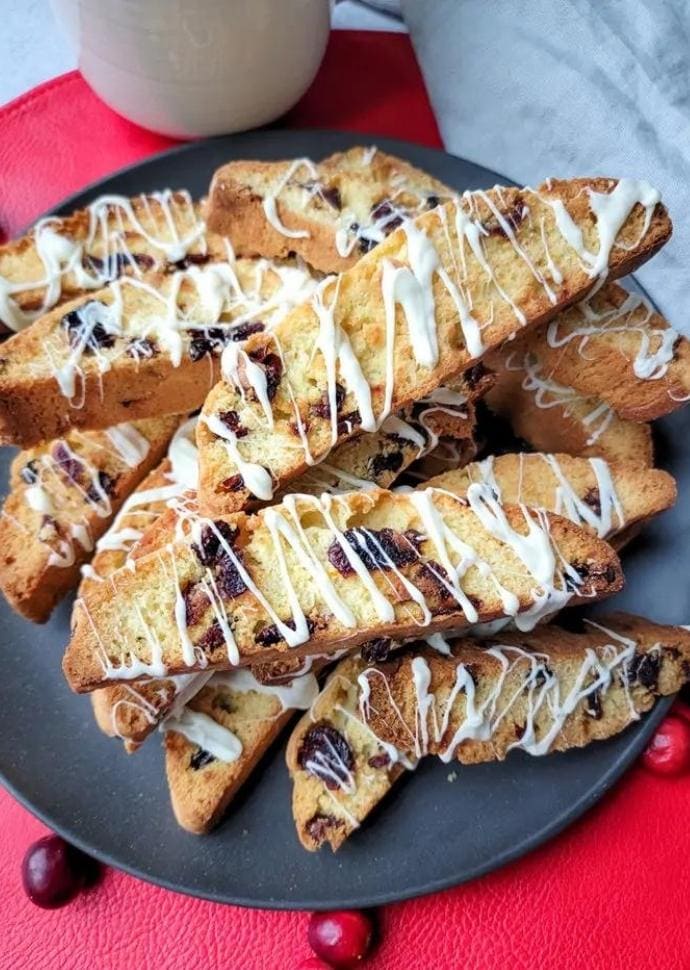 Flecked with dried cranberries, bright orange zest, and drizzled with white chocolate these biscotti are absolutely worth trying! 
CHRISTMAS TREE SUGAR COOKIES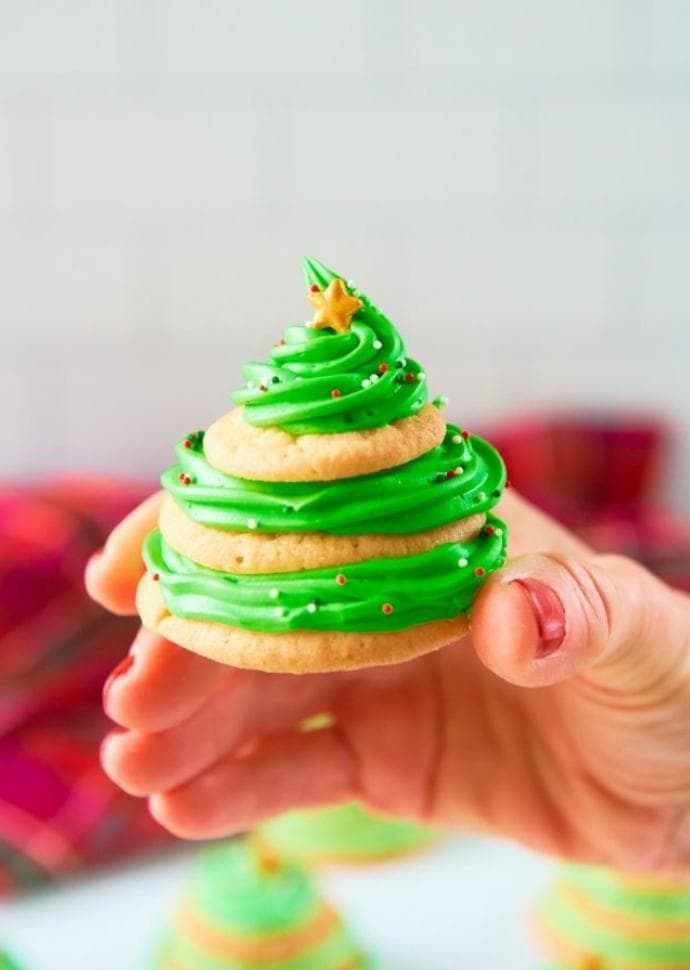 These stacked sugar cookie Christmas trees are the ultimate holiday cookie!
Soft sugar cookies with vanilla icing all stacked together for a huge show stopper.
CHRISTMAS WREATH PEPPERMINT COOKIES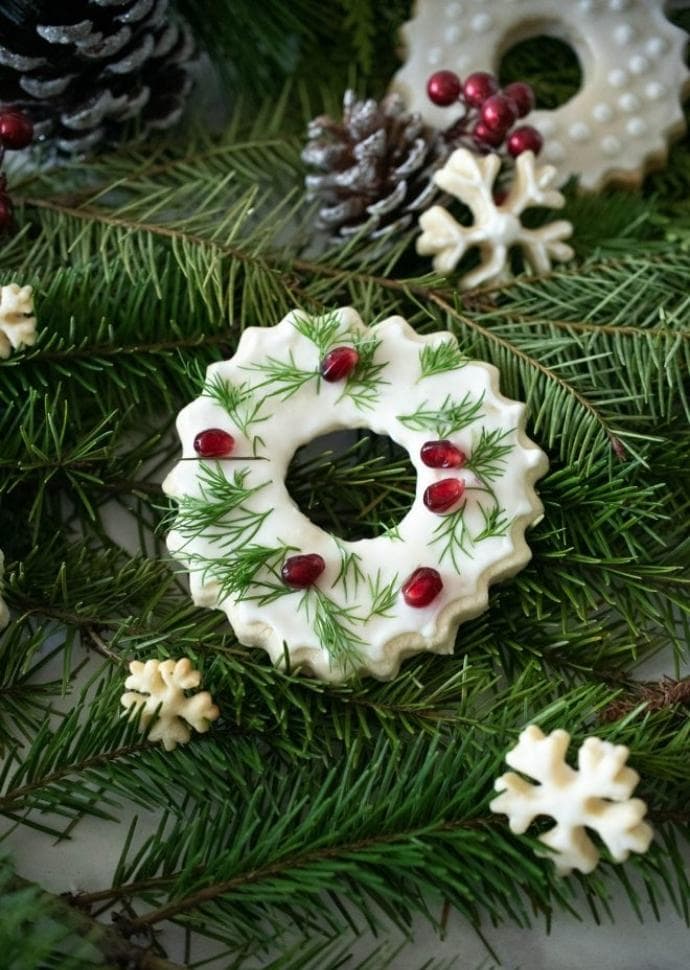 Peppermint sugar cookies are super easy to make and can be decorated any way you like. 
CHOCOLATE CANDY CANE COOKIES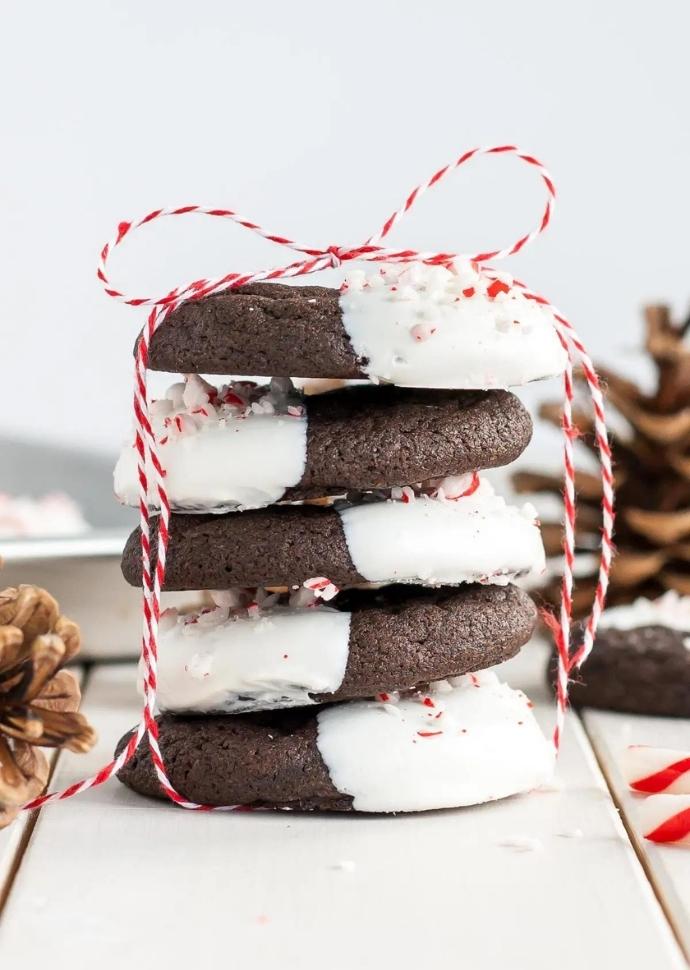 The classic combination of chocolate and peppermint makes these Dark Chocolate Candy Cane Cookies the perfect treat for the holidays!
GERMAN ALMOND HORN COOKIES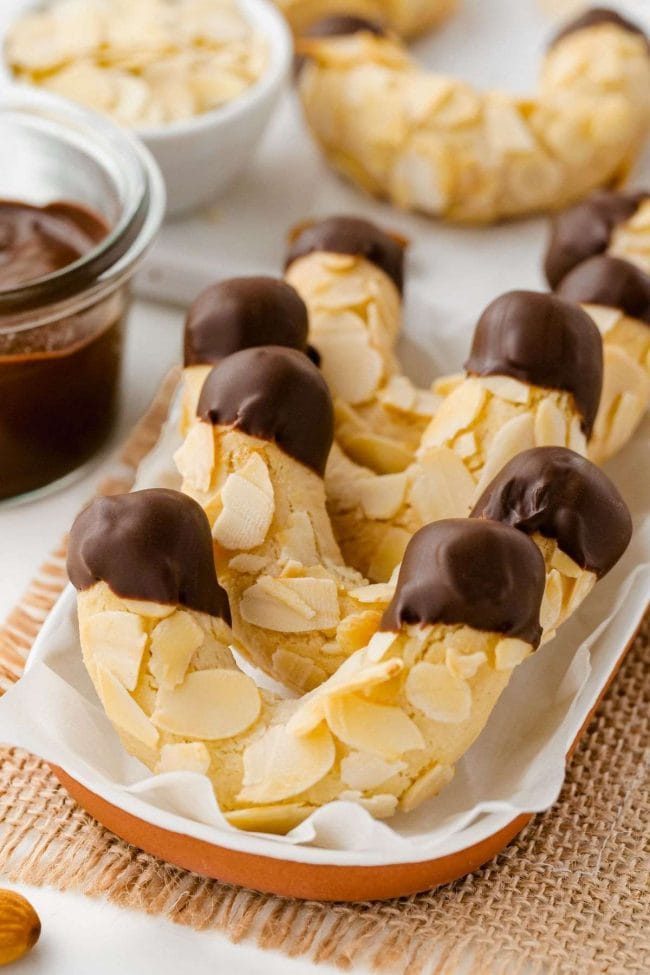 These German Mandelhörnchen or almond horns, are almond-flavored cookies that are dipped in chocolate.
You can make them well in advance and they're sure to be a hit!
FRUITCAKE COOKIES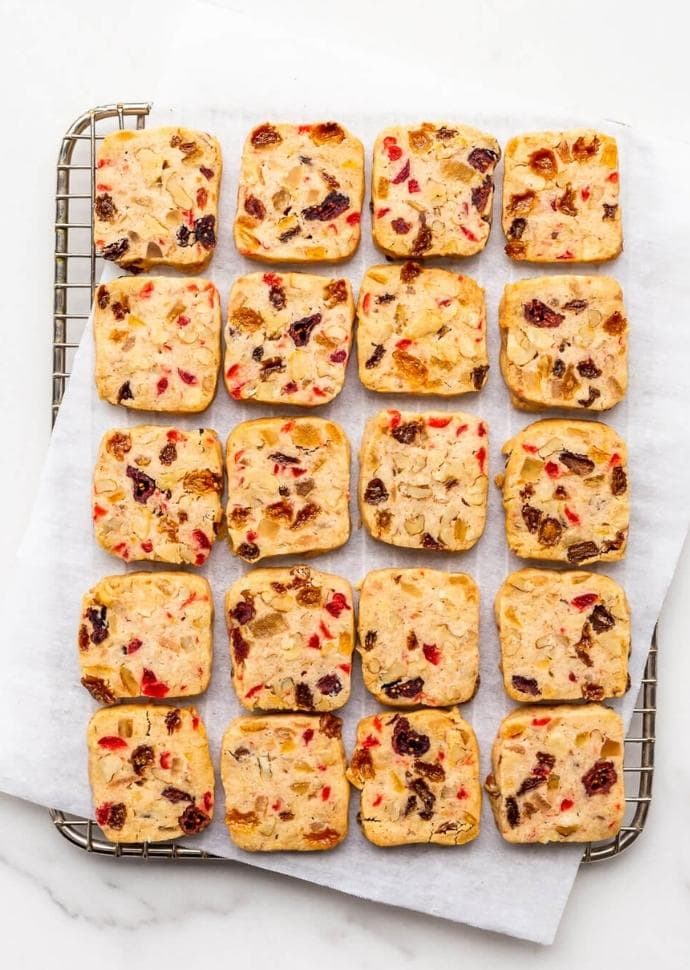 These cookies are super festive, spiced with cardamom and allspice, and made with raisins, candied peel, walnuts, ginger, and cherries.
VEGAN JAM COOKIES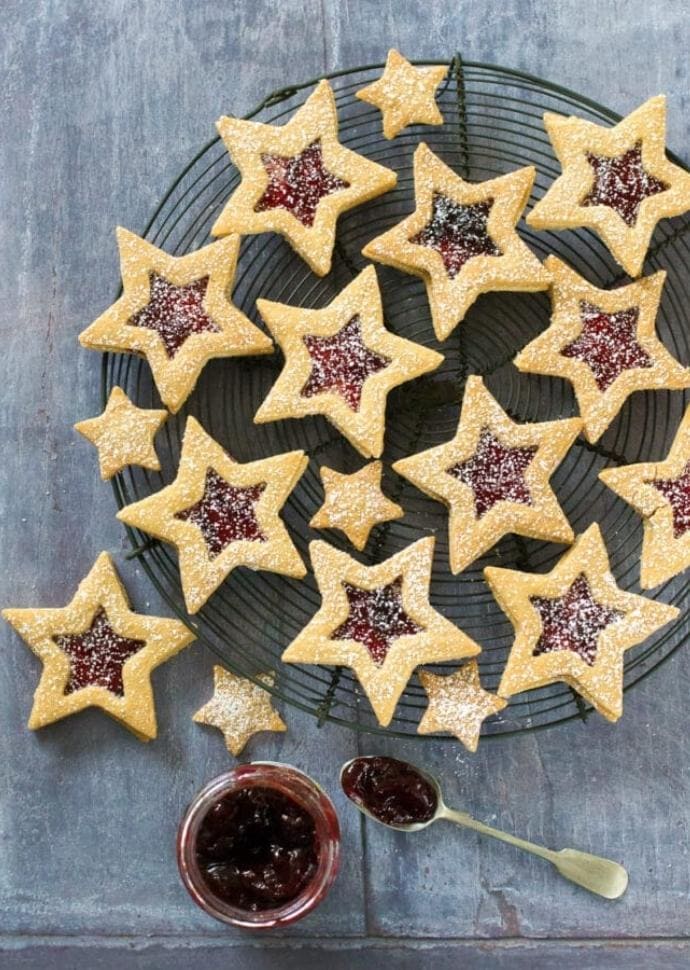 These pretty vegan biscuits are simple to make but a real showstopper!
They make a lovely gift or teatime treat.
ANISETTE COOKIES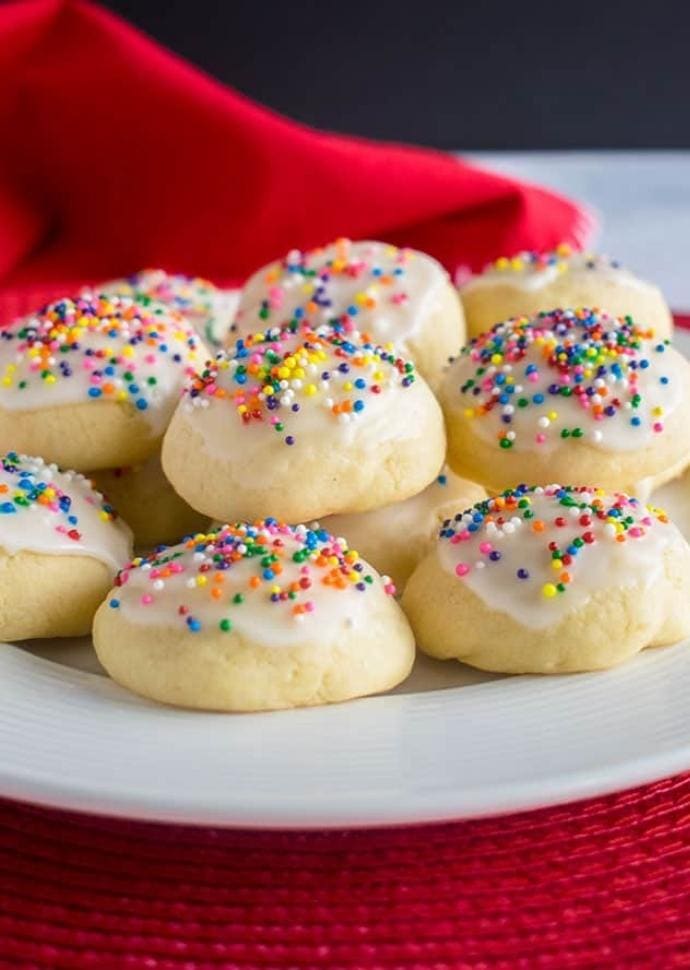 These Italian cookies have a soft texture, thanks to a secret ingredient!
Flavor them with vanilla or use anise to make anisette cookies.
CHOCOLATE PEPPERMINT COOKIES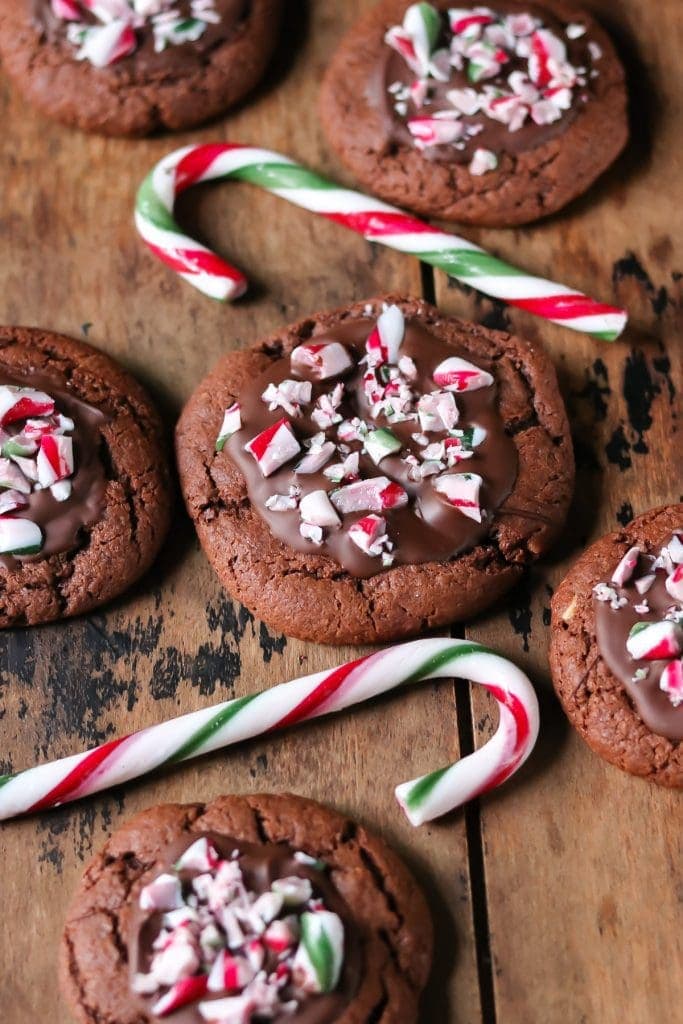 These chocolate peppermint cookies are made with triple chocolate and topped with crushed candy canes. YUM!
MOLASSES COOKIES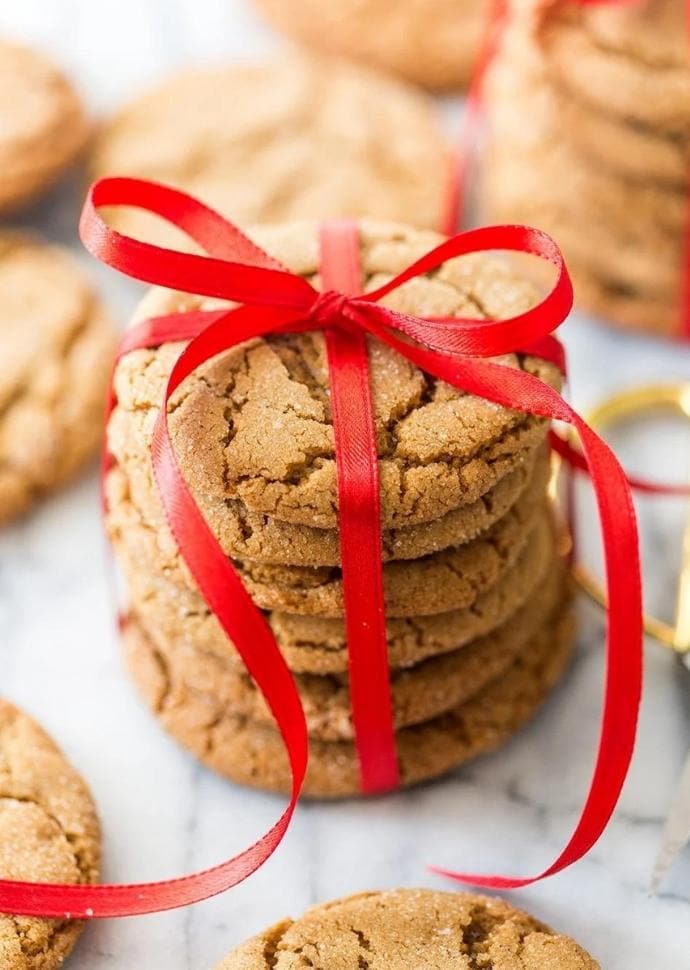 These chewy molasses cookies have all your favorite holiday flavors of ginger, cloves, molasses and more!
CHOCOLATE CRINKLE COOKIES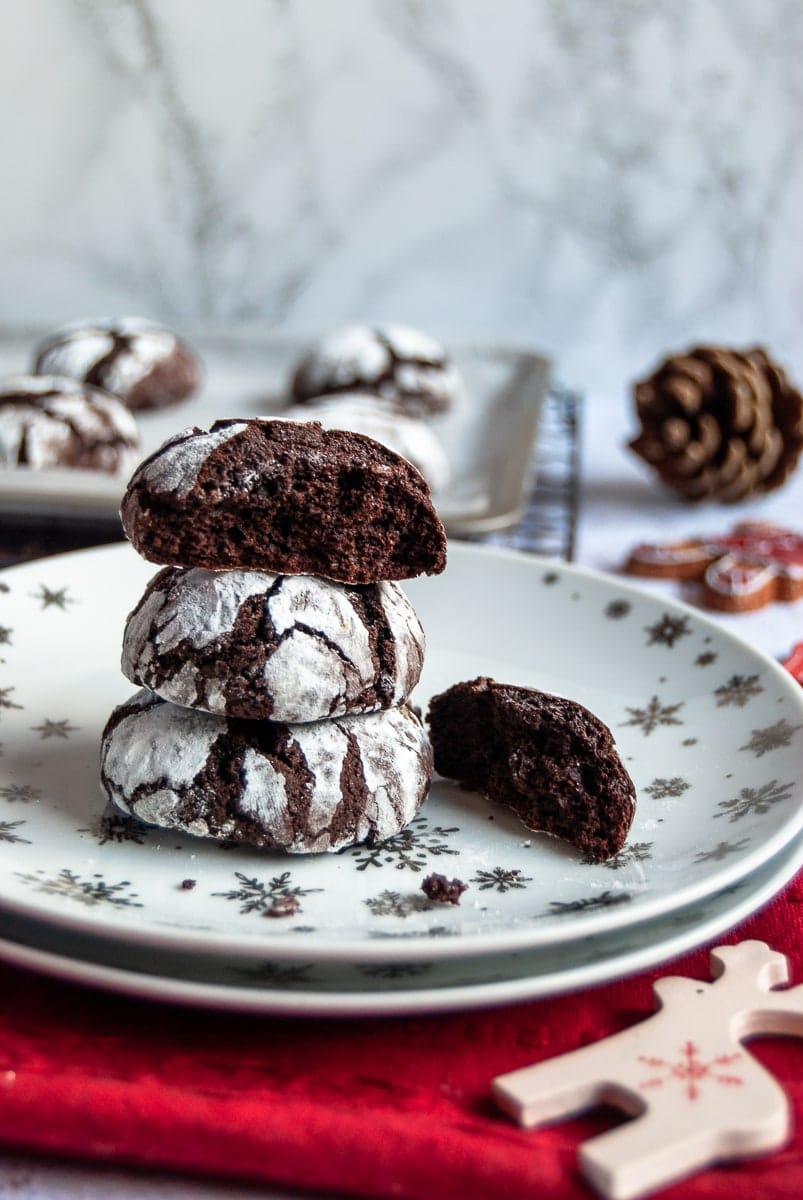 These soft, chewy festive cookies are very simple to make and are sure to put a smile on anyone's face!
VEGAN CRANBERRY PISTACHIO COOKIES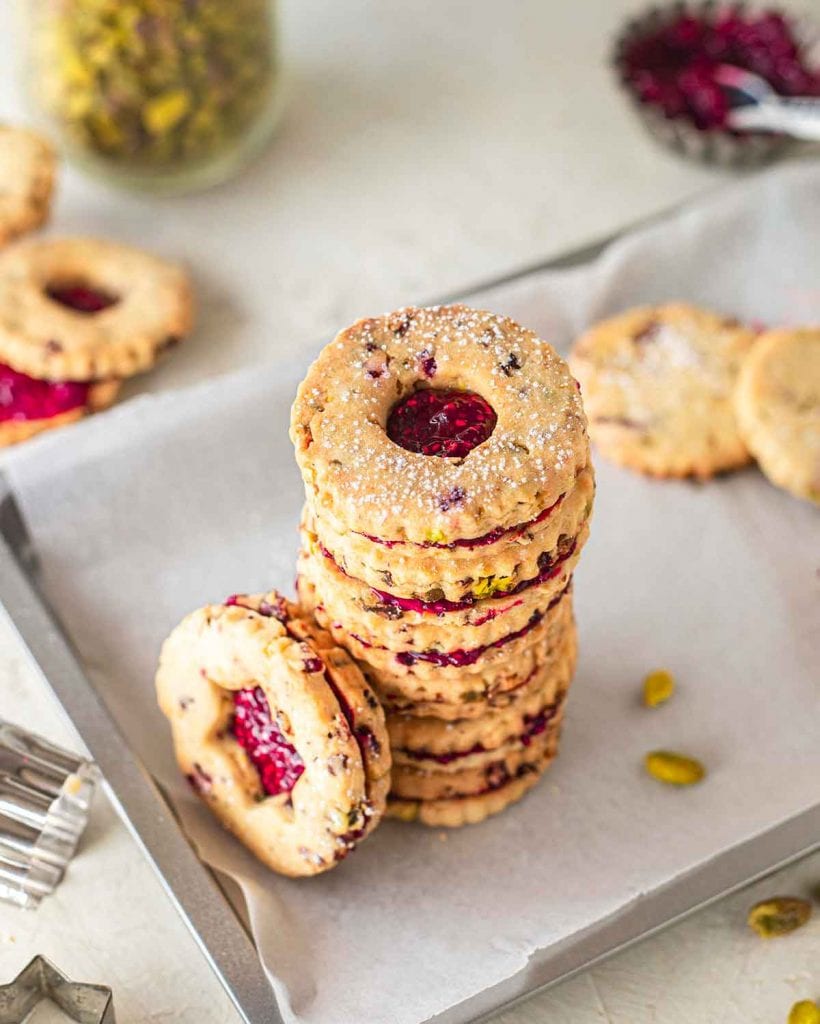 Vegan Christmas Cookies studded with pistachios, cranberries and can be made into festive raspberry linzer cookies! 
CHOCOLATE CAKE MIX COOKIES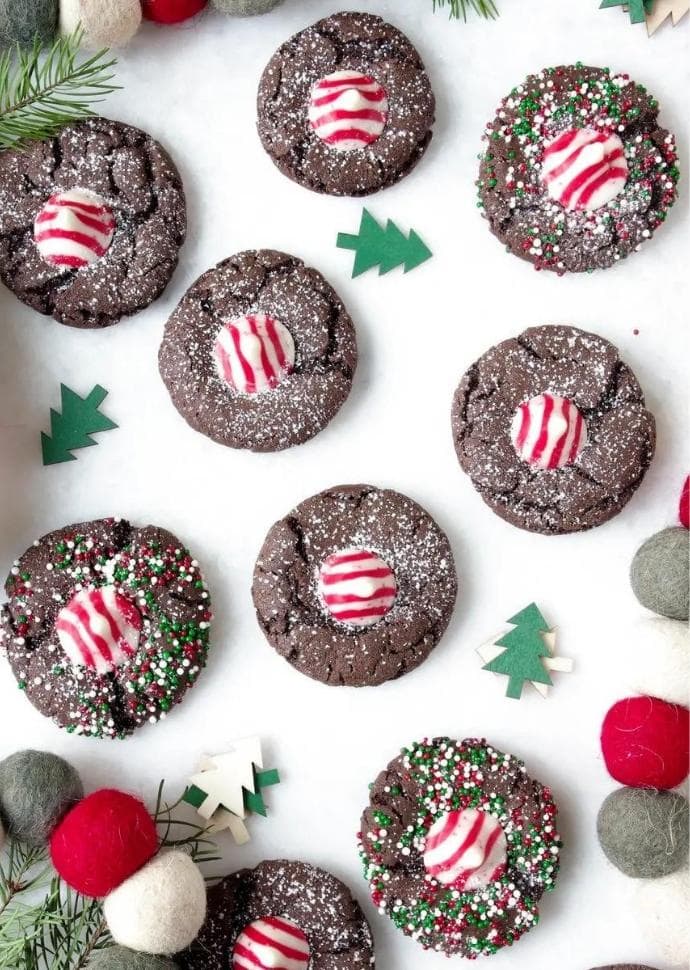 A super simple last-minute cookie recipe made with 5 ingredients!