Bring your pasta skills to the next level with these quick, creative and easy pasta recipes that are 100% beginner-friendly, and made with simple everyday ingredients.
---
Who doesn't love pasta? I'm pretty sure it's in everybody's favorite-food list, because you can't possibly get bored from pasta, there are thousands of shapes to try and endless recipes to choose from.
From traditional Italian recipes I grew up with in Italy, to something a bit more creative, today I'm sharing with you some of my favorite pasta recipes.
These 10 easy pasta recipes are totally fool-proof, most are ready in 15 minutes, and only require few very simple inexpensive ingredients, in typical Italian fashion. Plus, I've made sure to include loads of dairy-free and vegetarian options!
If you're looking to spice up your pasta game and cook something different from the usual spaghetti bolognese, make sure to give these easy pasta recipes a try!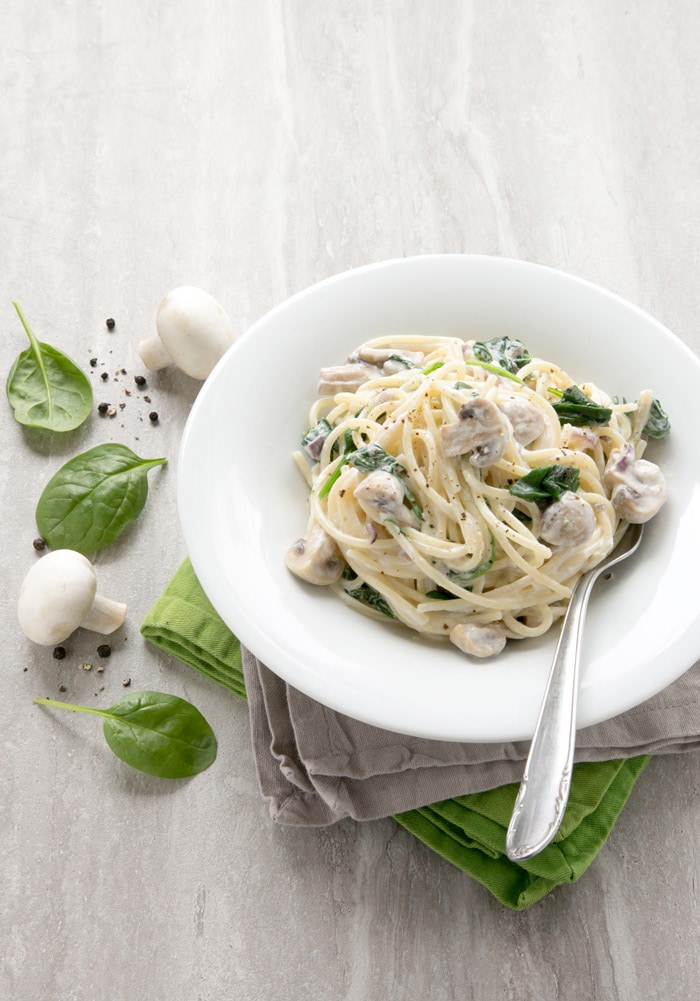 This easy pasta recipe has the most amazing and easy creamy sauce – Conveniently vegetarian and packed with nutrients, it comes together in just 15 minutes!
Awesomely vegetarian, these 4-ingredient lasagna cups are a great twist on a classic family favorite, and make a super tasty party food!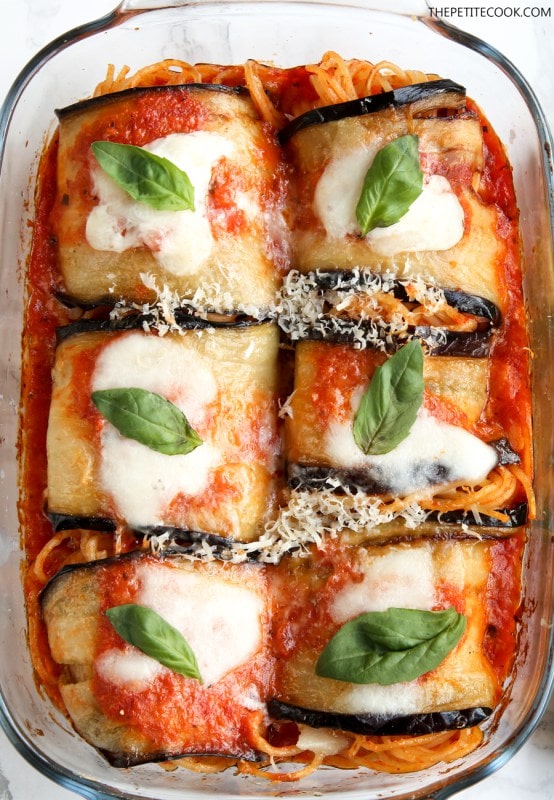 Doppiette di Melanzane are a must for Sunday lunch in Sicily. Simple to put together, it's a different and totally tasty way to present the classic spaghetti with tomato sauce and fried eggplant.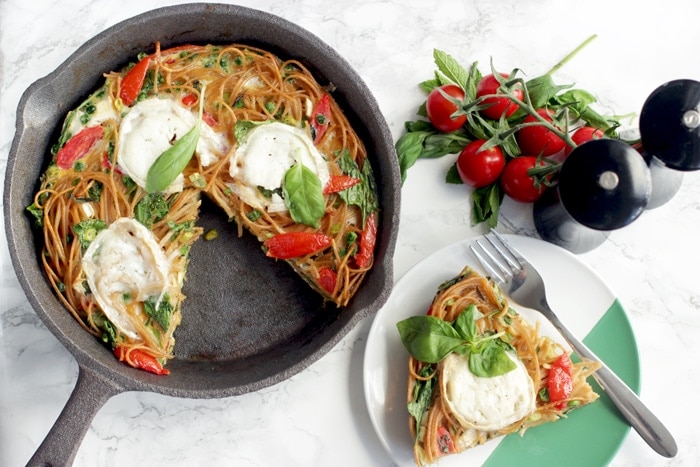 If you have any leftover spaghetti from the above recipes, then this classic Italian spaghetti frittata is definitely a must-try.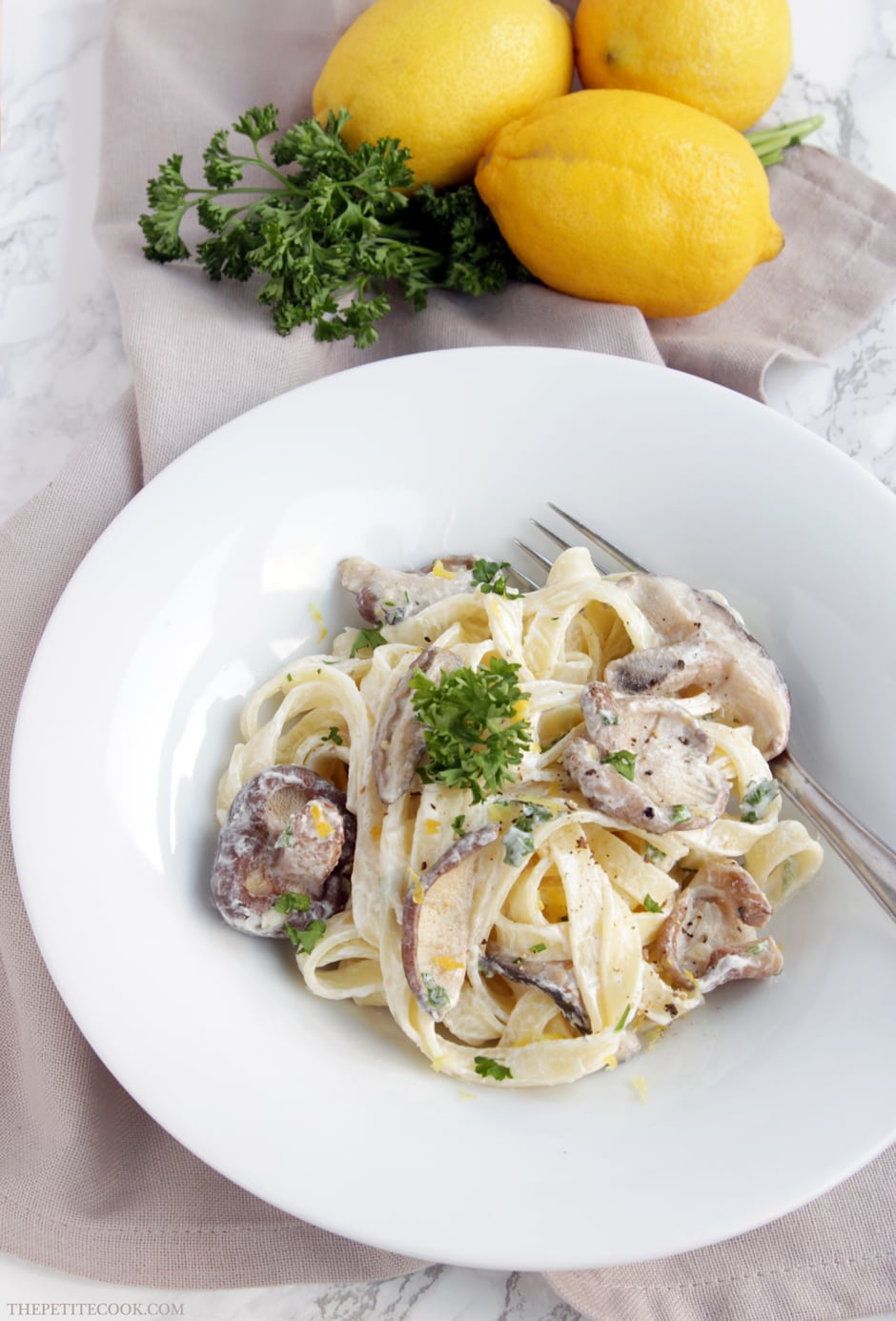 These light mushroom tagliatelle make the most out of meaty succulent shiitake mushrooms and fresh pasta, and only require 15 minutes to make!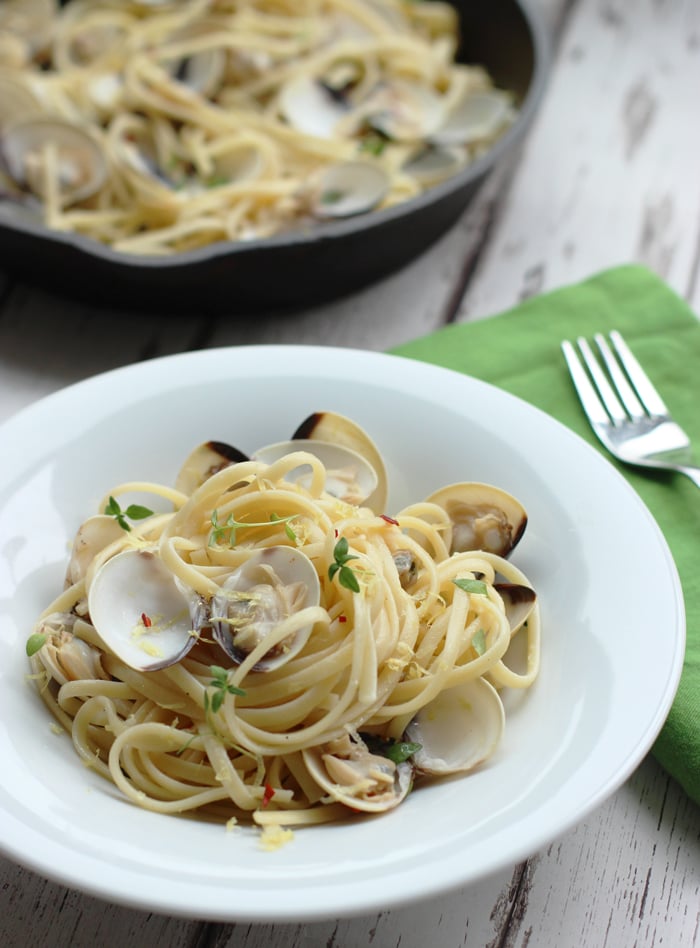 This is a classic Italian summer dish, and makes dinner incredibly easy. The added lemon zest is the final touch that gives a refreshing tangy kick to this beautifully simple seafood pasta.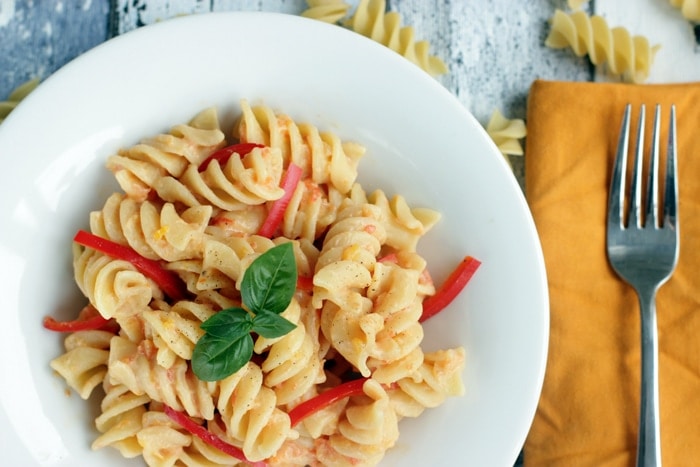 Easy and quick to make, these light fusilli with red pepper pesto can also be prepared ahead and served at room temperature, almost like a pasta salad – Perfect for picnics and bbq's!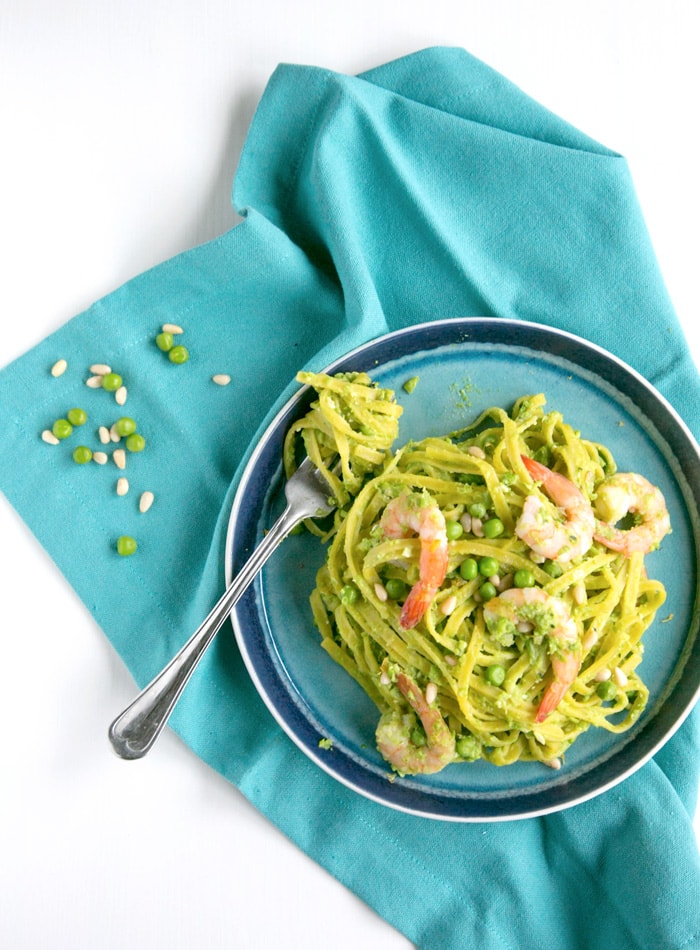 An effortlessly easy to put together meal, conveniently dairy-free, ready in less than 20 minutes, and looks fancy enough for a special occasion!
10. Italian Summer Pasta Salad
Perfect for a summer party or picnic, this easy and simple pasta salad features everyday ingredients such as tuna chunks, cherry tomatoes, mozzarella and fresh herbs.
Pin & Save For Later: