Learn all the tips and tricks to make perfect soft boiled eggs every single time!
Packed with protein, cheap, super easy, and ready in just a few minutes, perfect soft boiled eggs make a fantastic meal.
The perfect dippy eggs should have a creamy but firm white and a melt-in-your-mouth creamy yolk.
The good news is, you can cook your eggs just right in less than 5 minutes!
So if you're looking to make dippy eggs with soldiers for breakfast or you want to add soft-boiled eggs to a bowl of ramen or a warm salad, here you'll find all the tips and tricks for perfect eggs every single time!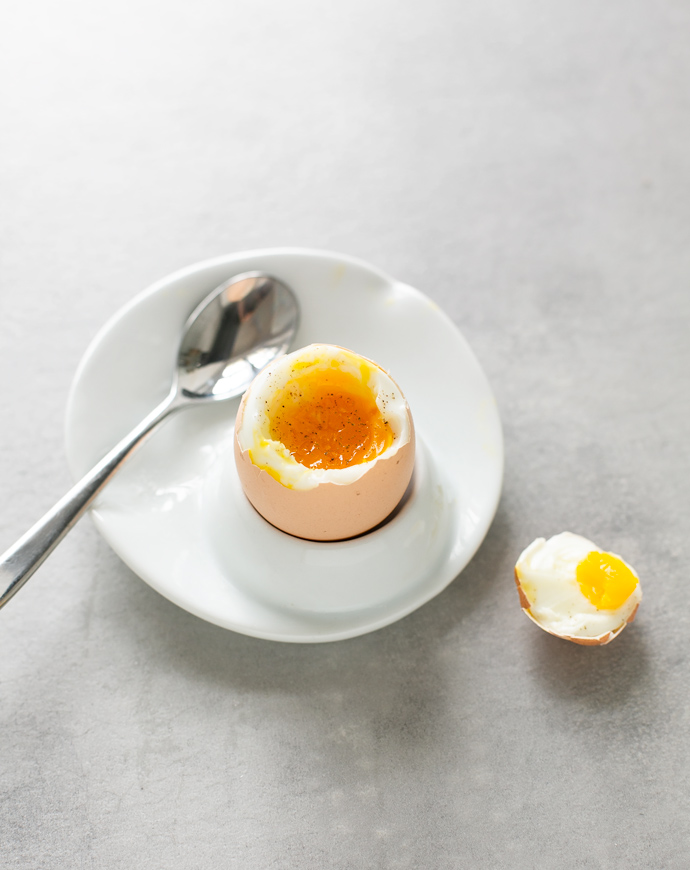 Jump to:
How To Make Dippy Eggs
All you need to make perfect dippy eggs is fresh eggs, one pot, and some water.
It really doesn't get easier than this!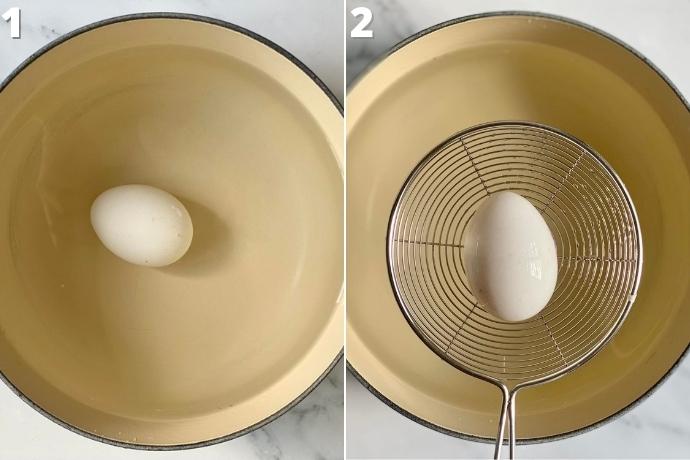 STEP 1 - Place one or more eggs into a pot of lightly boiling water. Let it gently simmer for a few minutes.
STEP 2 - Remove the egg with a slotted spoon, place it under cool running water for a few seconds to cool it down, and serve.
When done right, your soft-boiled egg should have a consistency similar to poached eggs, with firm but soft egg whites and gooey yolk.
Serve with toasted bread or on top of a colorful salad for a quick, nutritious meal that you can enjoy any time of the day.
Soft-boiled Egg Time
I know from experience it can take a lot of wrong-guessing to reach the perfect result.
The question everybody asks is, how long do you need to cook soft-boiled eggs?
Well, it's rather quick - the perfect dippy eggs time is just 4 minutes. 
If you're looking for boiled eggs instead, 7 minutes is the perfect time in my opinion.
You can go for 8 minutes, but I wouldn't suggest more than that.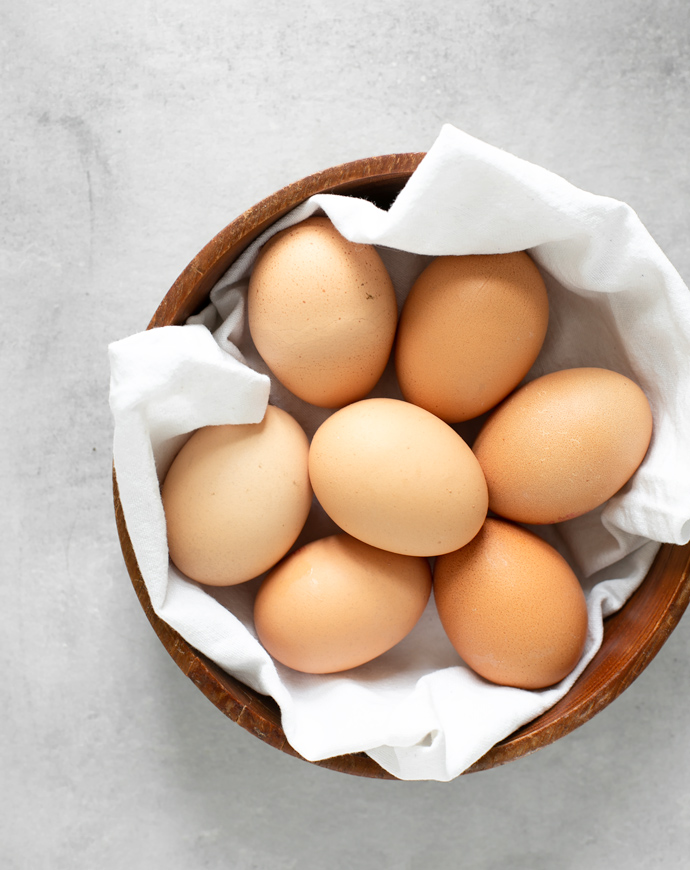 Tips For Best Dippy Eggs
Choose super fresh eggs, with a similar size to ensure they're cooked evenly.
Go for organic free-range eggs whenever possible.
Use eggs at room temperature. If you store them in the fridge, take them out one hour before cooking.
 If you want to make sure they're cooked to perfection, use a timer instead of a clock.
Poke a hole in the top of the eggs with a needle or egg-puncher before you start. This prevents them from cracking.
But if you lower the heat to a light simmer when the water boils they shouldn't crack either.
Fill a pot with cold water and place it over high heat. Make sure you add enough water.
I cover the eggs with enough water so that there is about 1 cm of water above them.
Bring the water to a boil, then reduce the heat slightly, plunge the eggs into it with a spoon and allow 4 minutes of cooking before taking them out of the hot water.
Add a dash of vinegar or lemon juice to prevent any spillage if by any chance the shell cracks.
If you prepare more than 2 eggs at once, allow a few more seconds of cooking time.
If you wish to prepare them ahead to enjoy later, keep them in a water bath at 60°C.
Recipe Faqs
How do you soft boil an egg from the fridge?
Carefully lower the fridge cold eggs directly into a pot of simmering water. Let the eggs cook for exactly 6 ½ minutes, remove them with a slotted spoon and cool them down under cool running water, then serve.
How long do you leave the eggs in cold water after boiling them?
Place the cooked eggs in cold water for at least 30 seconds. It will bring the temperature down rapidly and stop the cooking process.
More Egg Recipes To Try
Did You Try This Recipe?
Please let me know how you liked it! Leave a comment below and share a picture on Instagram with the hashtag #thepetitecook!
Don't forget to subscribe to my newsletter and follow along on Facebook, Pinterest and Instagram for all of the latest updates.
Recipe
Perfect Soft Boiled Eggs
Learn all the tips and tricks to make perfect soft-boiled eggs EVERY SINGLE TIME! 
Ingredients
To serve:
sea salt and freshly-cracked black pepper

,

to taste

bread cut into strips and toasted
Instructions
Fill a pan with water and bring the water to a boil. When the water boils, add 1 teaspoon of optional vinegar if you want, and lower the heat to a gentle simmer.

Place the eggs on a slotted spoon and carefully lower them into the boiling water, anmd simmer for 4 minutes.

Remove the eggs with a slotted spoon and immediately place under cool running water to stop the cooking process.

Transfer the eggs onto the egg-cups. To remove the cap, gently tap around the top with a dented knife or use an egg-cutter. Season your perfect soft-boiled eggs with salt and pepper to taste. Enjoy straight away with toasted bread on the side.
Notes
Egg size:
For small eggs, allow 30 seconds less cooking time.
For large eggs, allow 30 seconds more cooking time.
Nutrition
Serving:
1
egg
|
Calories:
72
kcal
|
Carbohydrates:
0.4
g
|
Protein:
6.3
g
|
Fat:
4.8
g
|
Saturated Fat:
1.6
g
|
Polyunsaturated Fat:
1
g
|
Monounsaturated Fat:
1.8
g
|
Cholesterol:
186
mg
|
Sodium:
71
mg
|
Potassium:
69
mg
|
Sugar:
0.2
g
|
Vitamin A:
5.4
IU
|
Calcium:
2.2
mg
|
Iron:
4.9
mg
The information shown is an estimate provided by an online nutrition calculator. It should not be considered a substitute for a professional nutritionist's advice.