Looking for delicious and easy vegan desserts for any occasion? These 30 vegan dessert recipes are sure to satisfy your sweet tooth!
Whether you follow a plant-based diet, take part in Veganuary, or just to make more vegan treats, these pretty desserts are sure to fit the bill!
If you're looking for amazing vegan cakes, cookies, and treats, you're just in the right place.
This list of delicious vegan desserts is filled up with amazing recipes from my favorite food bloggers, as well as a few favorite vegan recipes from The Petite Cook.
These easy plant-based dessert recipes prove that you don't milk, need eggs or butter to make drool-worthy sweet treats.
They taste just as good as traditional desserts - Sometimes even better!
WATER CAKE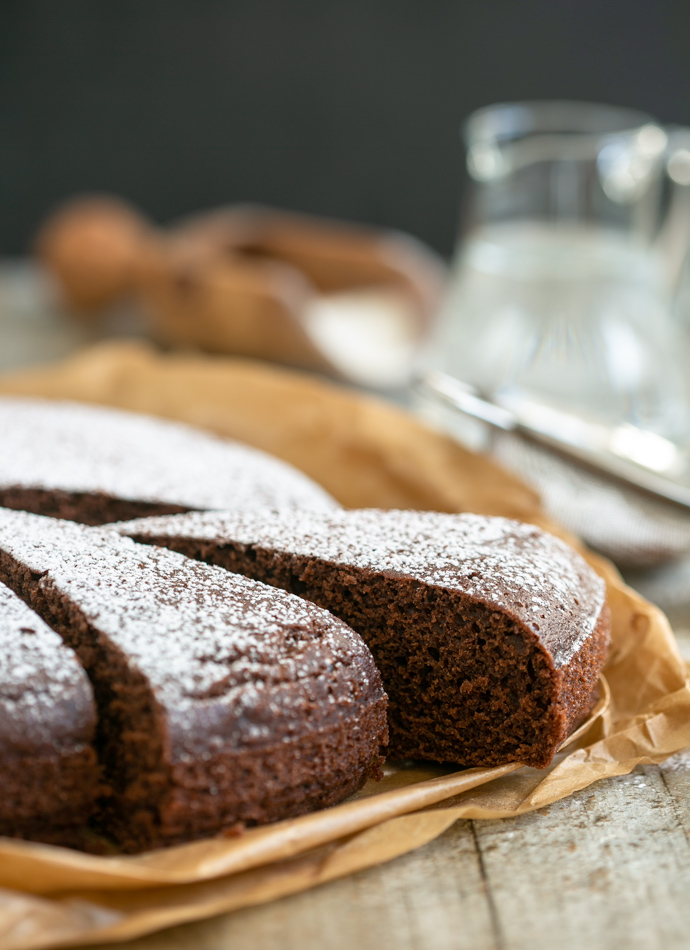 No milk, no butter, no eggs needed, only simple cupboard ingredients.
This vegan chocolate cake is absolutely magic and perfect for breakfast or tea time!
2-INGREDIENT BISCOFF™ COOKIES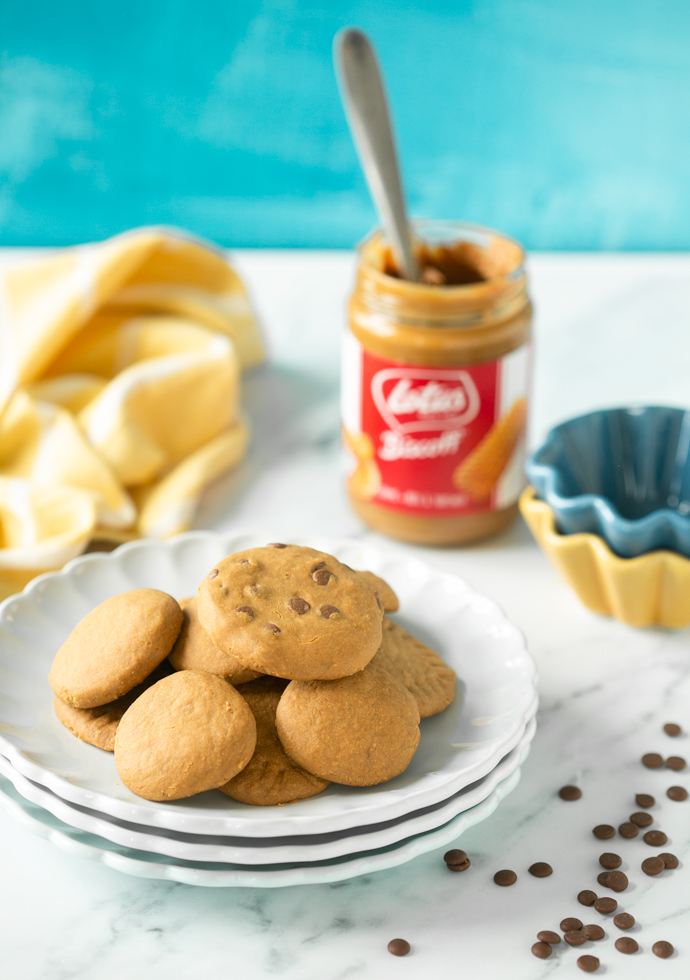 These super easy 2-Ingredients Biscoff™ cookies are super easy and ready in just 15 minutes!
VEGAN MANGO SORBET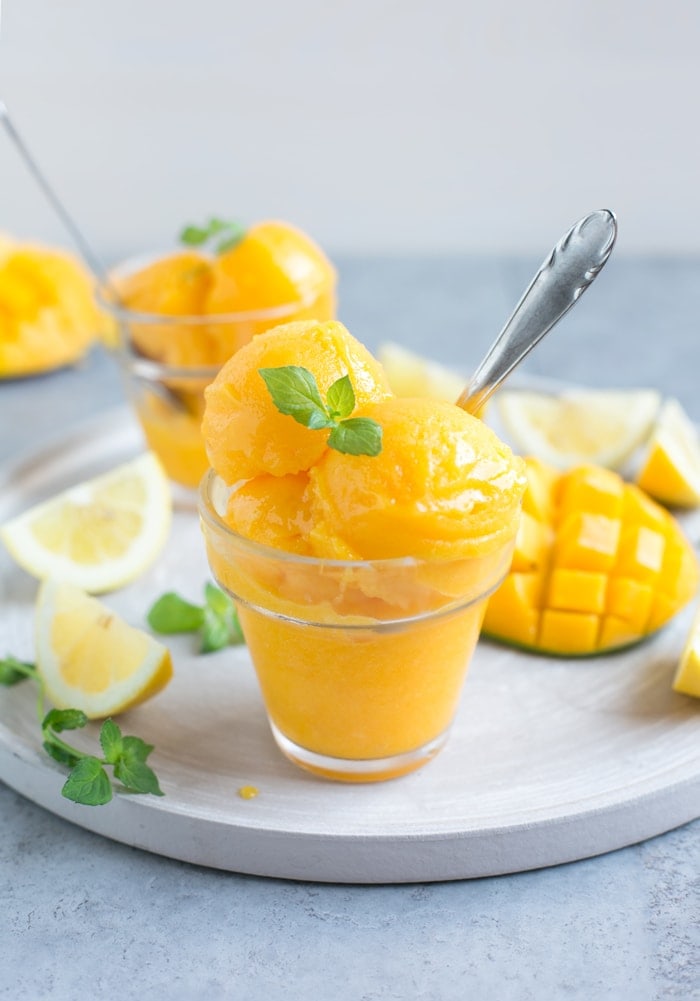 This refreshing 4-ingredient vegan sorbet is a light, delicious frozen treat that comes together in just 5 minutes.
CHOCOLATE MUFFINS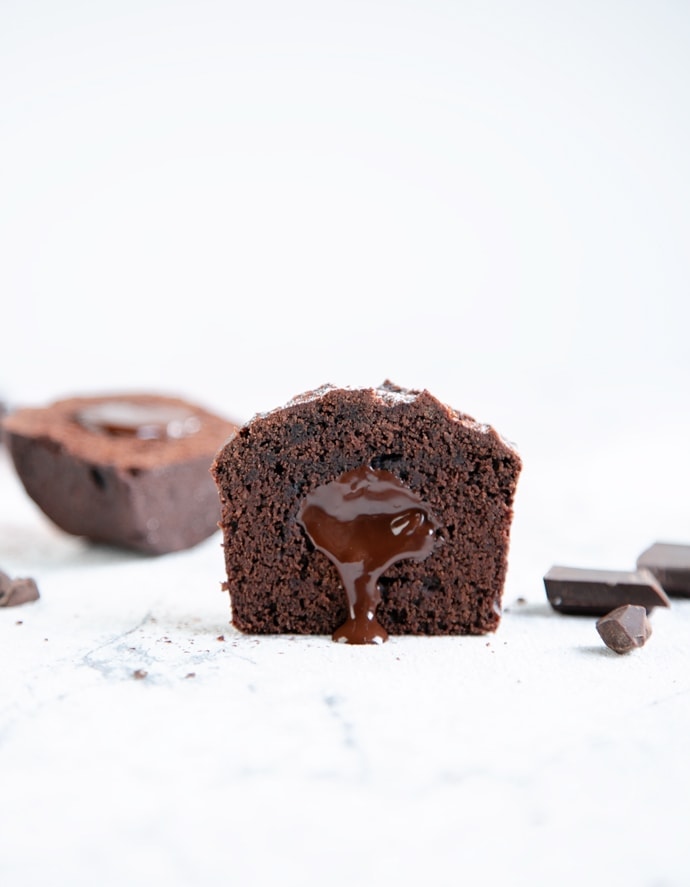 These vegan chocolate muffins are made in one bowl, ready in just 25 minutes and only require 7 simple everyday ingredients!
GLUTEN-FREE VEGAN COOKIES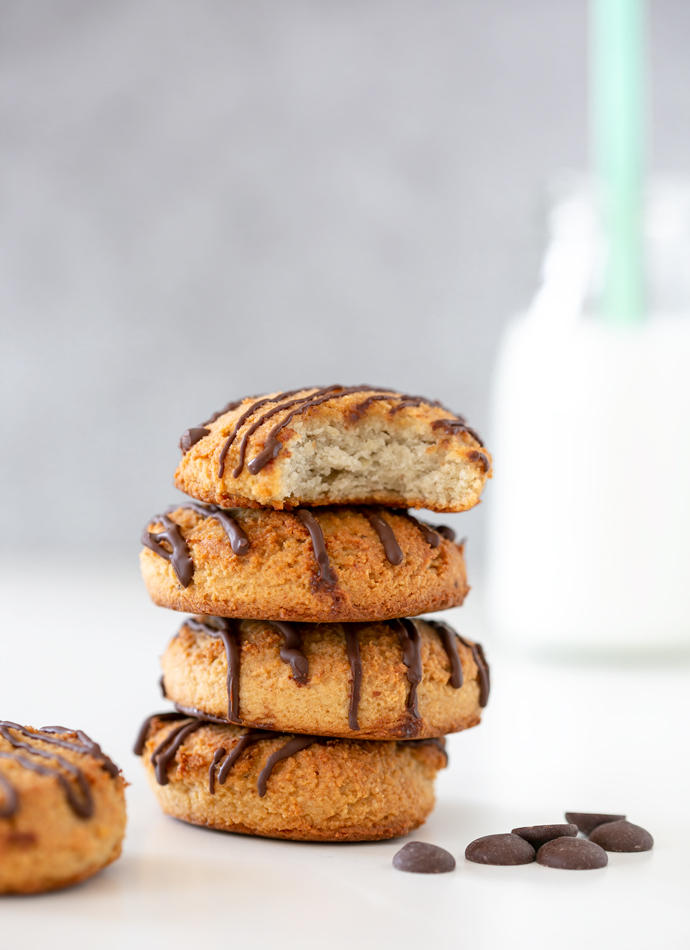 No flour, no butter, no eggs, no sugar needed. These magic 2-Ingredients cookies are ready in no time and are actually good for you!
BANANA SUSHI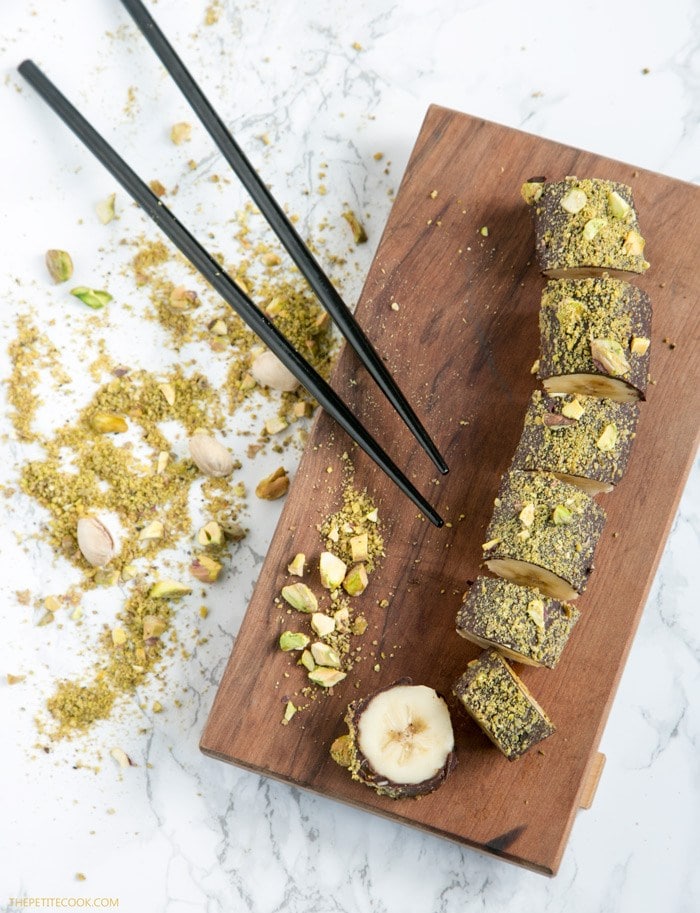 All you need is 3 ingredients and 15 min to make this yummy banana sushi - Gluten-free, dairy-free and vegan, kids will love it!
VEGAN CHOCOLATE FUDGE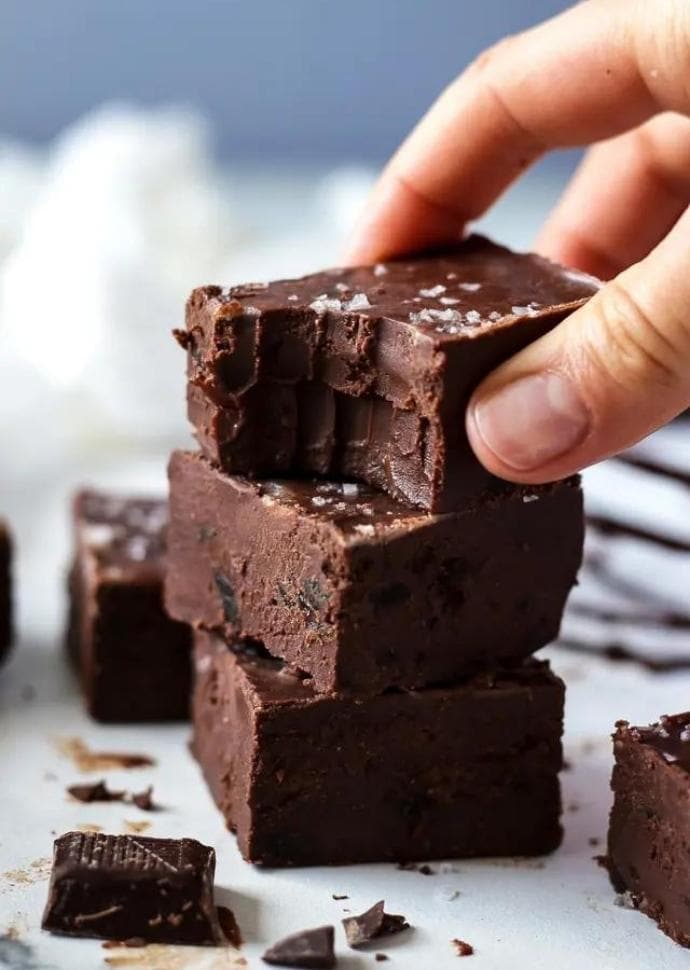 The best chocolate fudge recipe made without condensed milk (and sugar!) you're ever going to have! 
VEGAN CREME BRULEE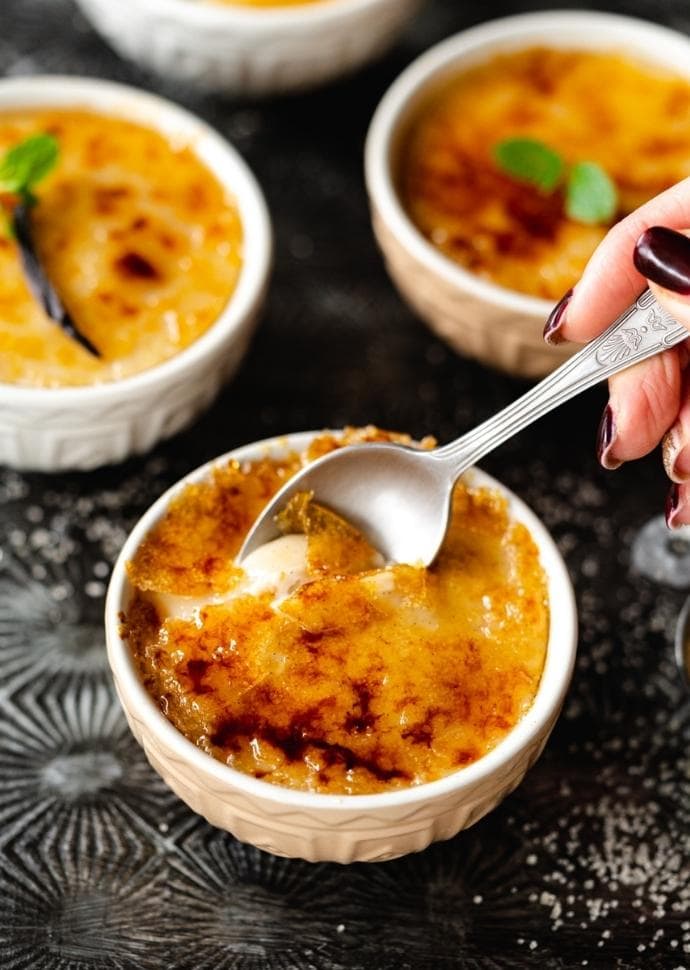 This easy vegan crème brûlée comes together with just 6 ingredients and requires no baking!
PEANUT BUTTER CUP TART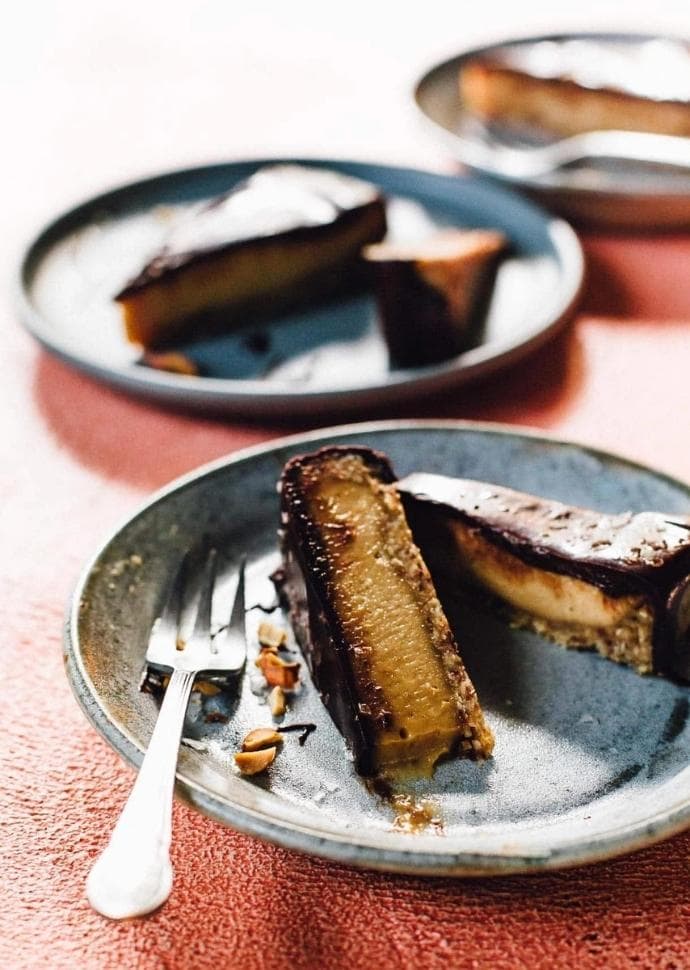 A gluten-free and vegan Peanut Butter Cup Tart with a rich chocolate ganache and raw crust.
VEGAN VANILLA PLUM CUPCAKES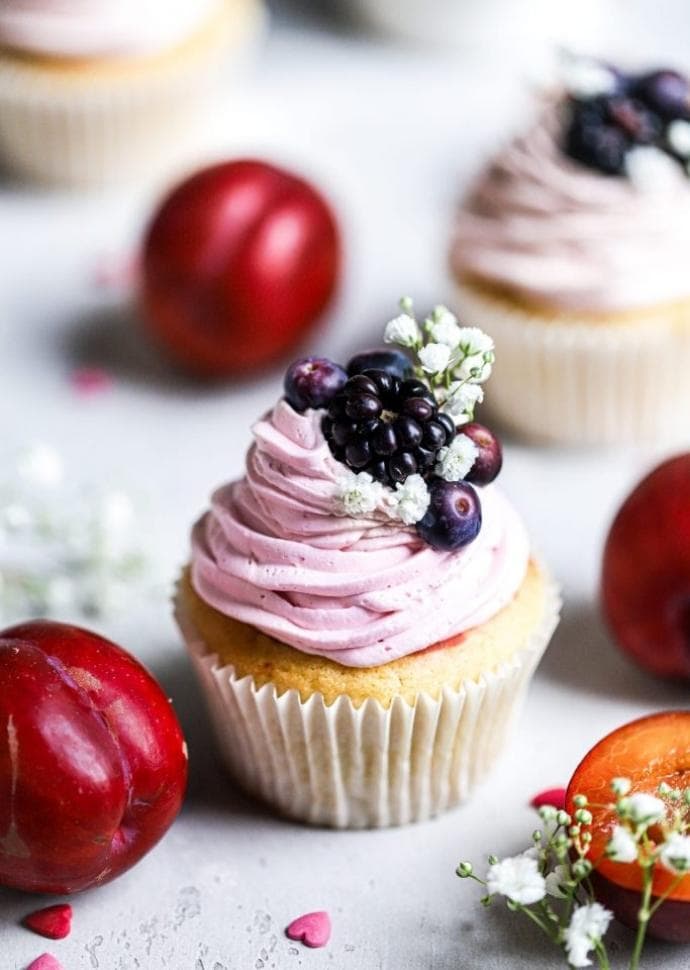 Try these vegan plum cupcakes for a light and fruity way to satisfy your sweet tooth.
VEGAN THUMBPRINT COOKIES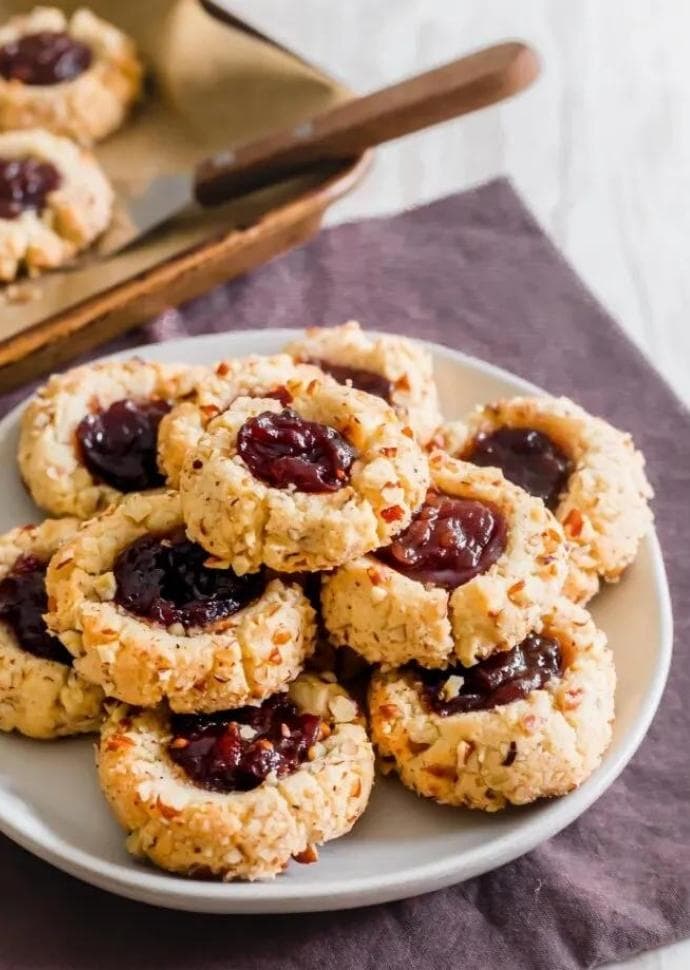 A soft, buttery and chewy almond flour cookie coated in crunchy pecans, then filled with your favorite jam.
VEGAN BLONDIES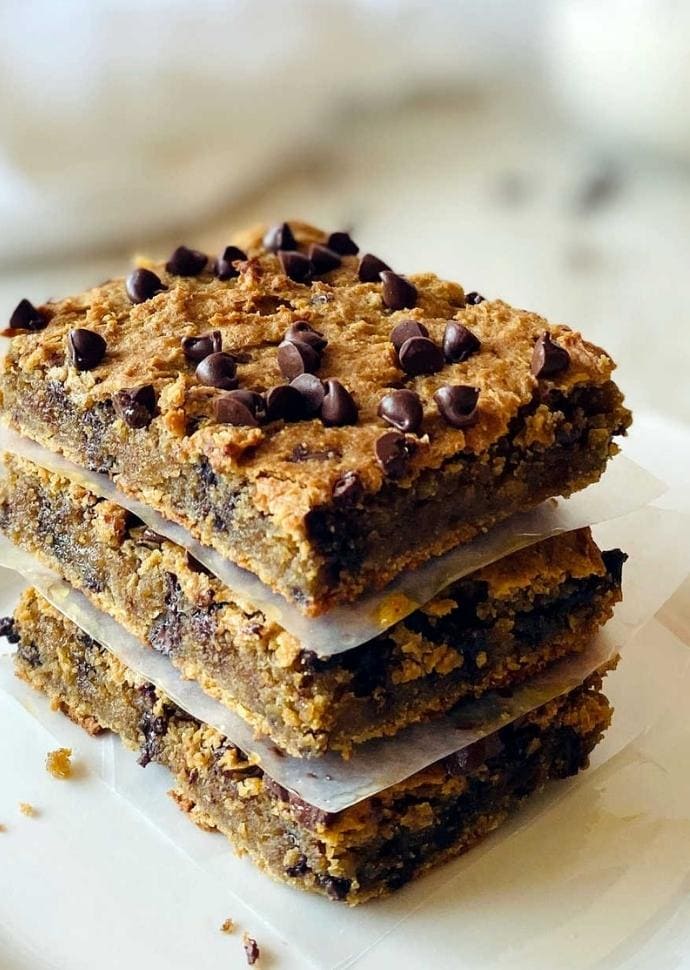 These vegan blondies are so amazing you will never guess they are made with chickpeas! 
BERRY VEGAN BARS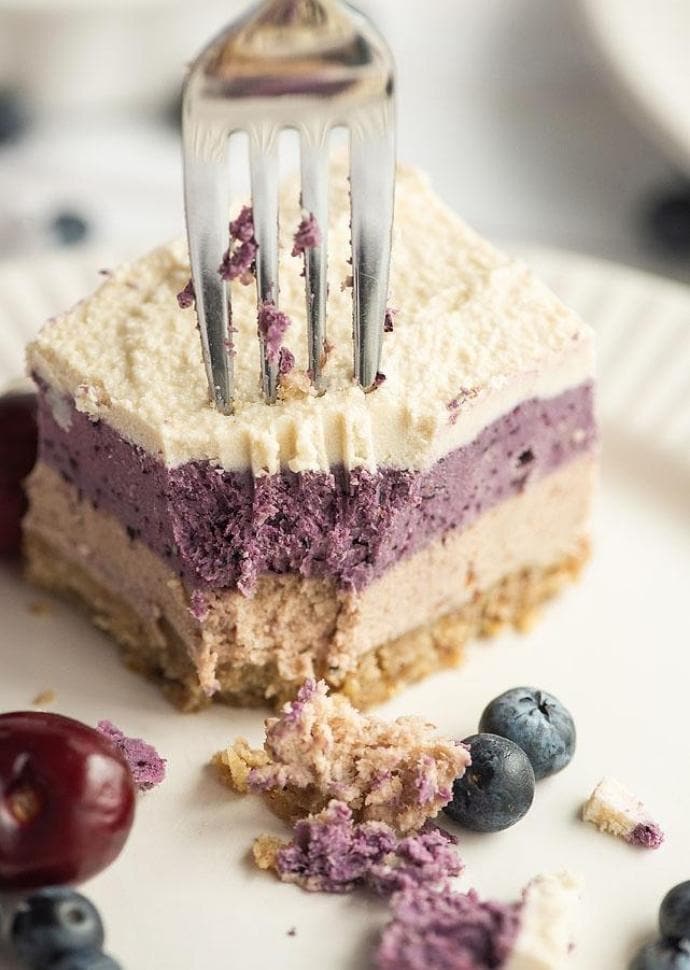 These berry cherry layered creamy vegan bars are so tasty! They're like a no-bake vegan cheesecake made with cashews.
VEGAN APPLE CRUMBLE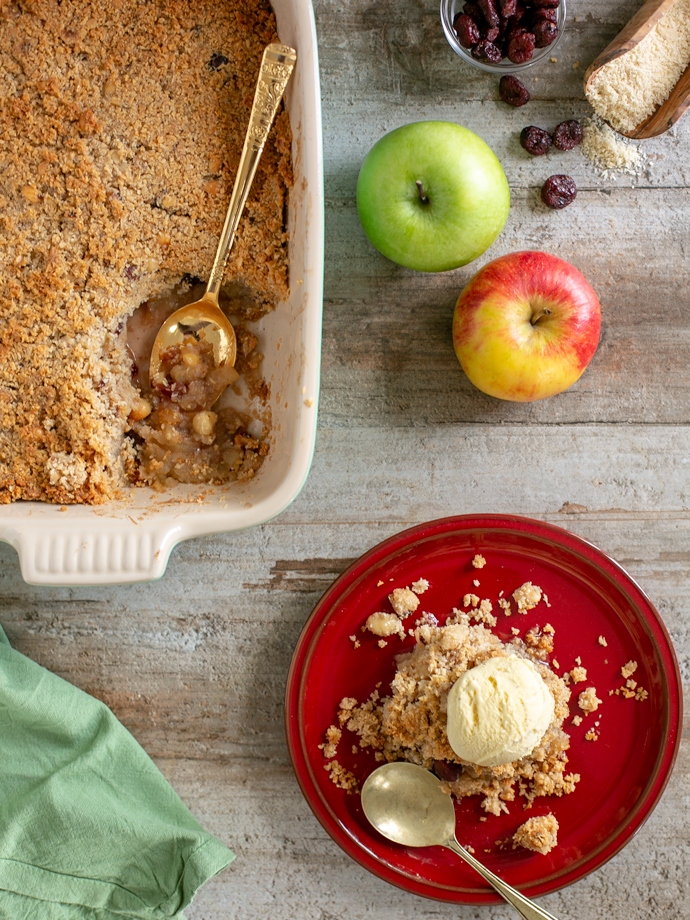 This is definitely the best vegan apple crumble. A million times better than the classic version, and it's naturally gluten-free and dairy-free!
VEGAN VANILLA PUDDING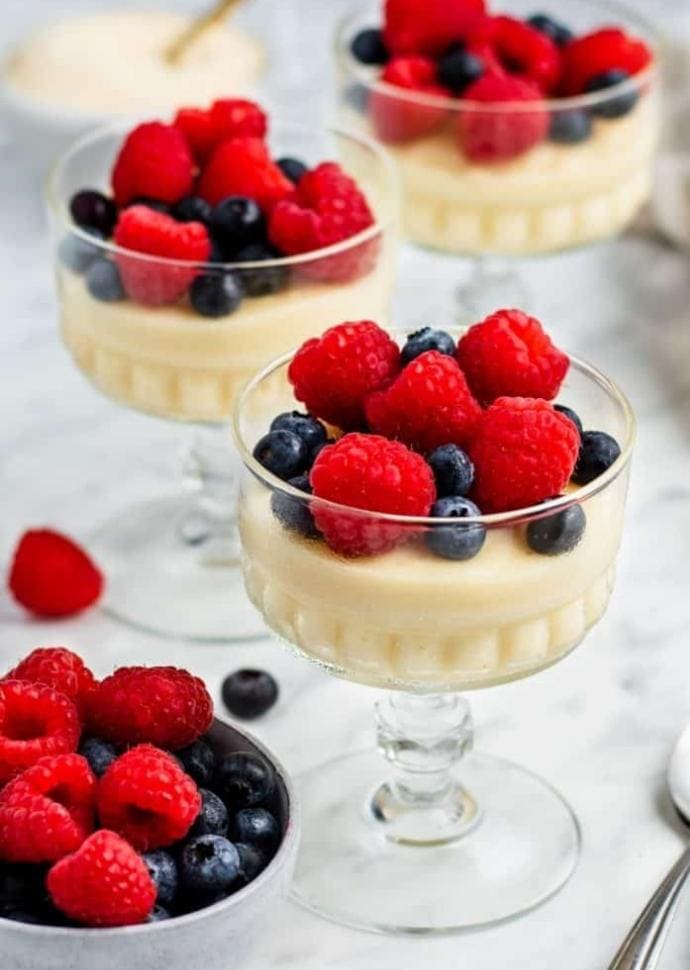 This vegan vanilla pudding is an easy-to-make sweet treat that requires just 4 ingredients!
VEGAN STICKY TOFFEE PUDDING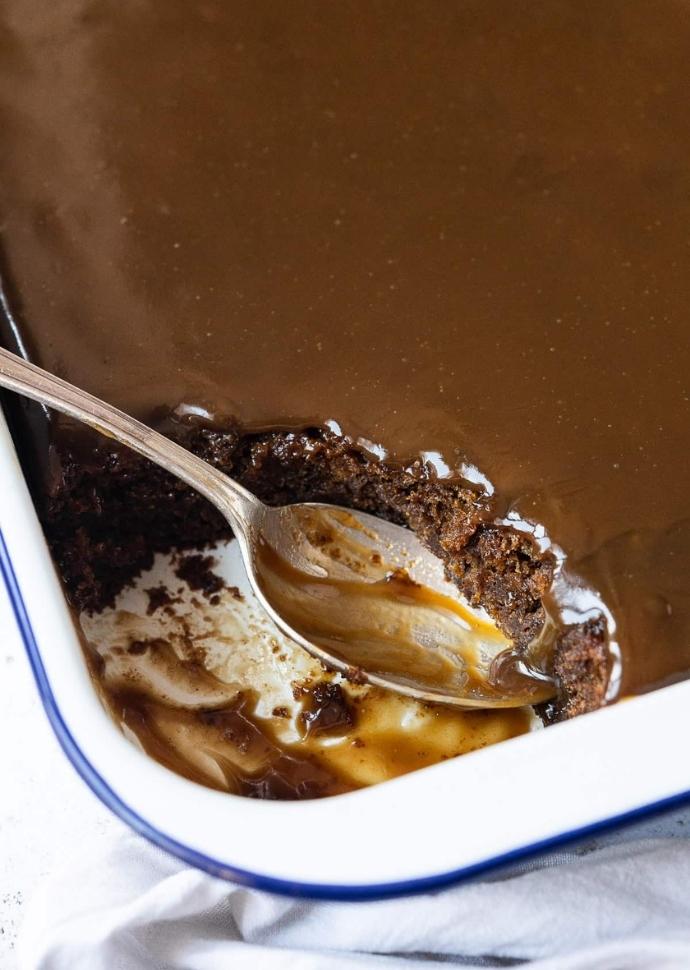 This vegan version of the classic British dessert is rich and sticky with a deep flavour. It is incredibly easy to make too!
VEGAN LEMON COOKIES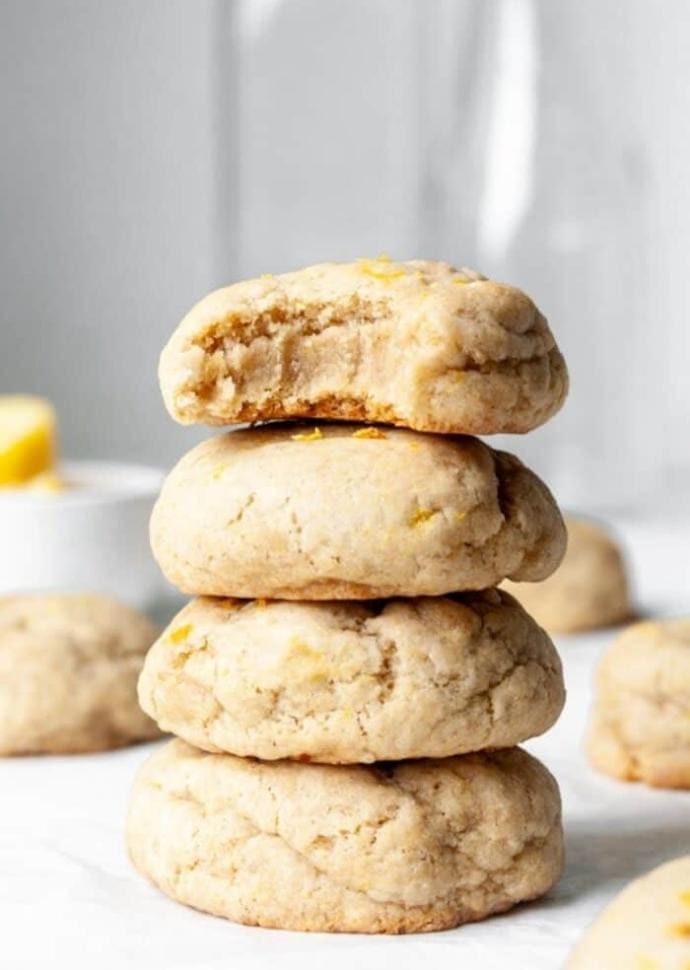 These Vegan lemon cookies are thick, chewy and gooey! They are easy to make, perfectly flavored and so delicious.
VEGAN PEACH CRISP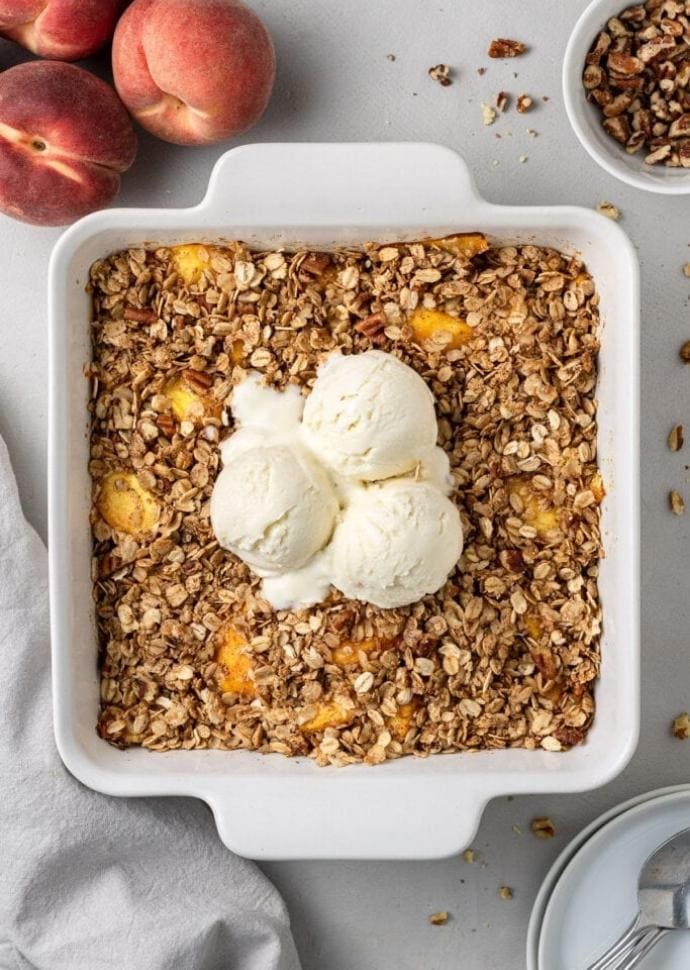 An easy peach crisp recipe that is healthy, delicious, and perfect for a simple dessert.
VEGAN CHOCOLATE DONUTS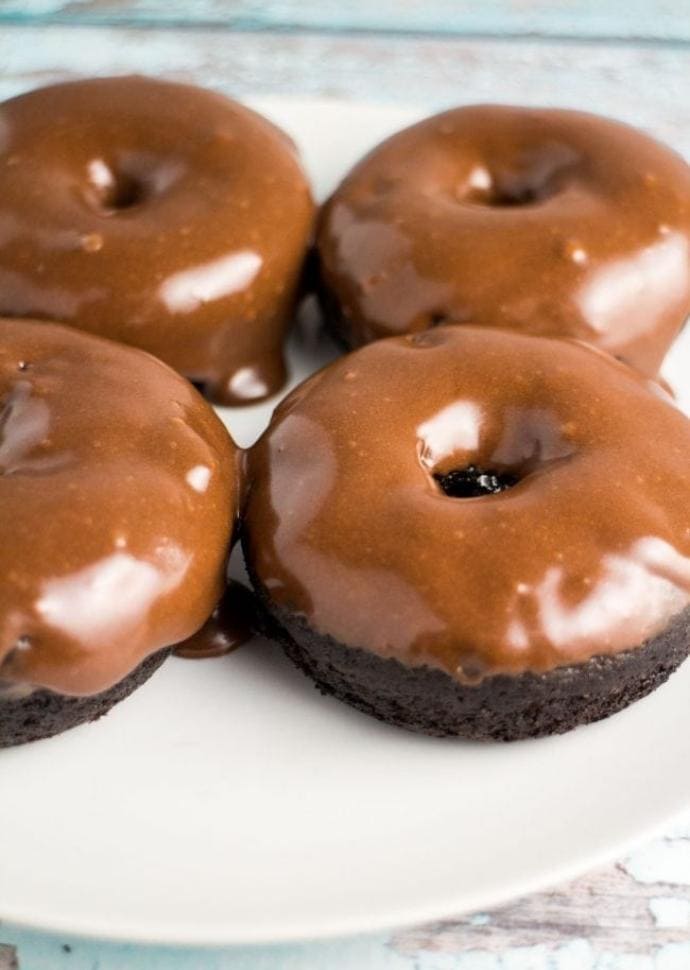 These tasty vegan donuts are made with simple ingredients and contain no dairy or hard-to-find vegan ingredients.
VEGAN LEMON BARS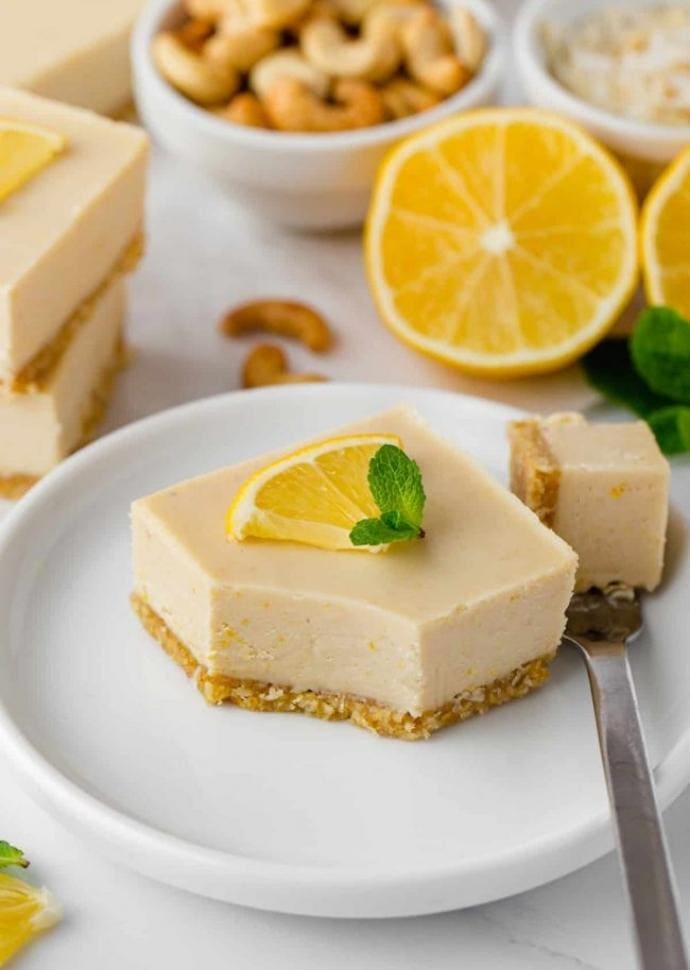 These vegan lemon bars are super creamy, cashew-based, and are no-bake! 
VEGAN NO-BAKE CHEESECAKE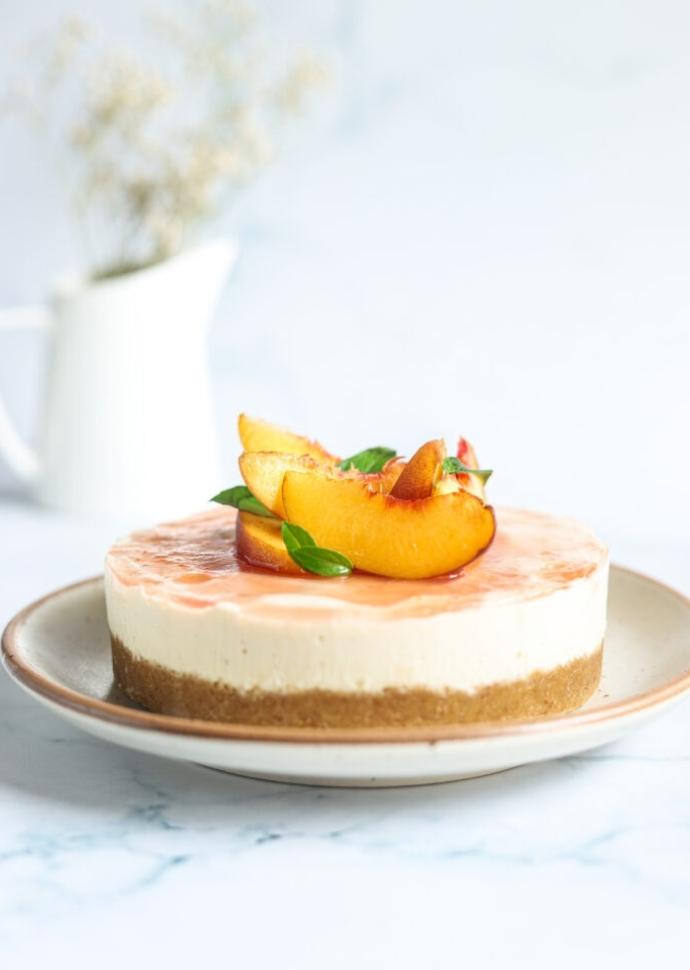 This no-bake vegan cheesecake is the ideal refreshing dessert. Sweet, light, and fruity!
VEGAN VANILLA MUG CAKE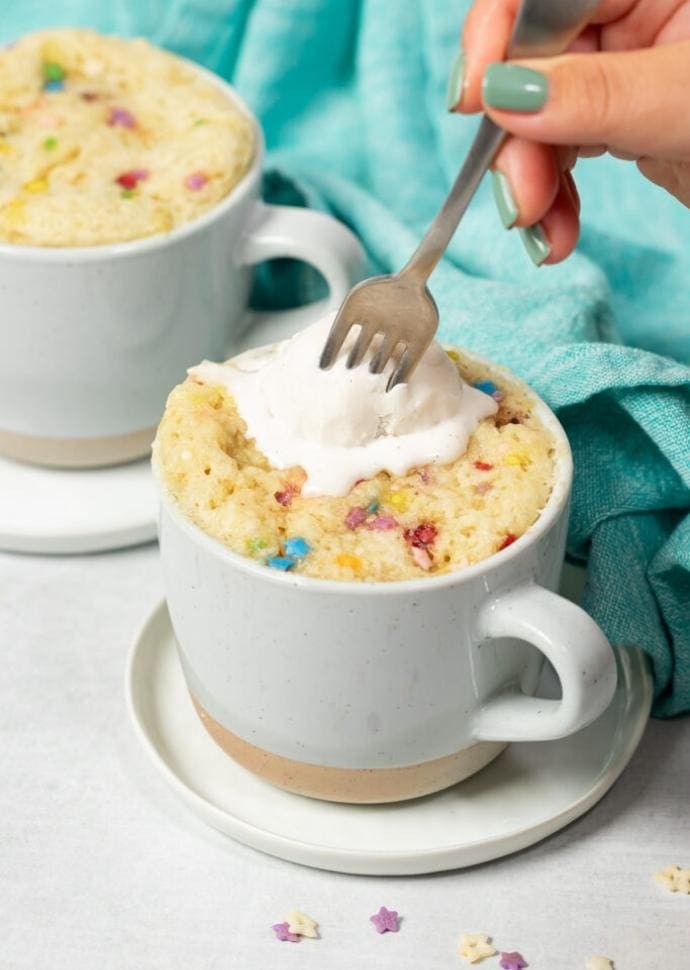 Ridiculously fast and easy, this delicious Vegan Vanilla Mug Cake is the perfect dessert for one (or two)!
HEALTHY KITCHEN SINK COOKIES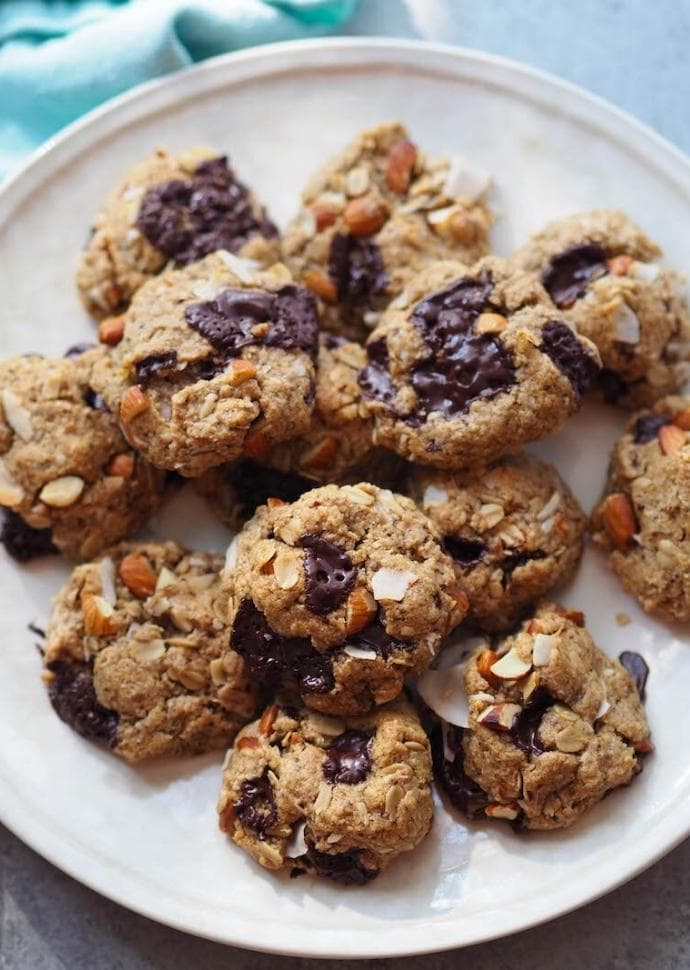 These healthy kitchen sink cookies are loaded with crunchy almonds, dark chocolate, toasted coconut and oats.
CHICKPEA COOKIE DOUGH BITES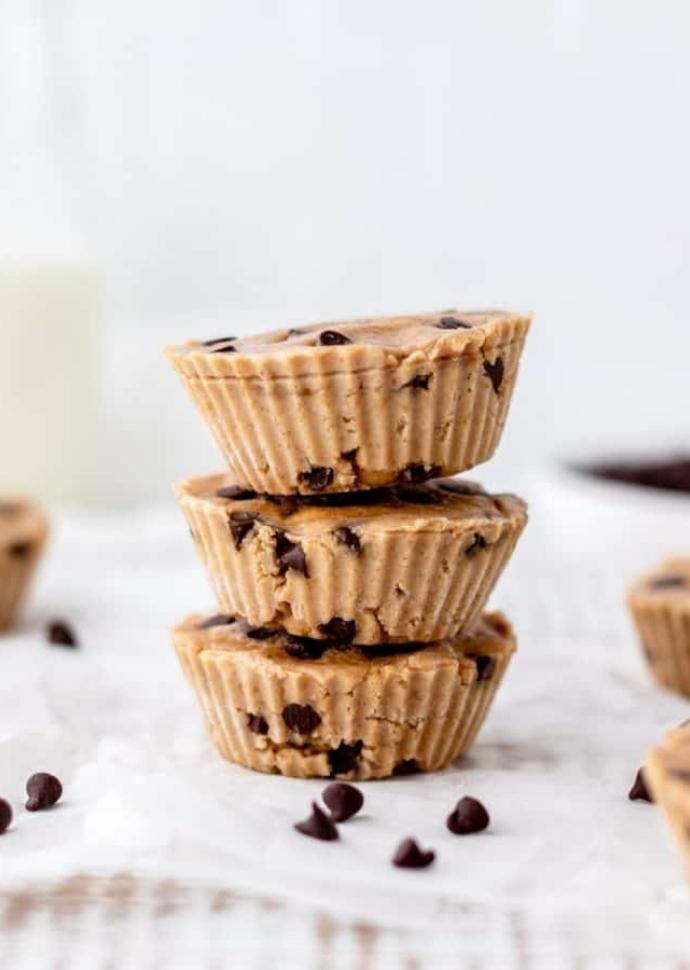 These healthy no-bake chickpea cookie dough bites make a delicious and nutritious snack on the go!
VEGAN LEMON CHEESECAKE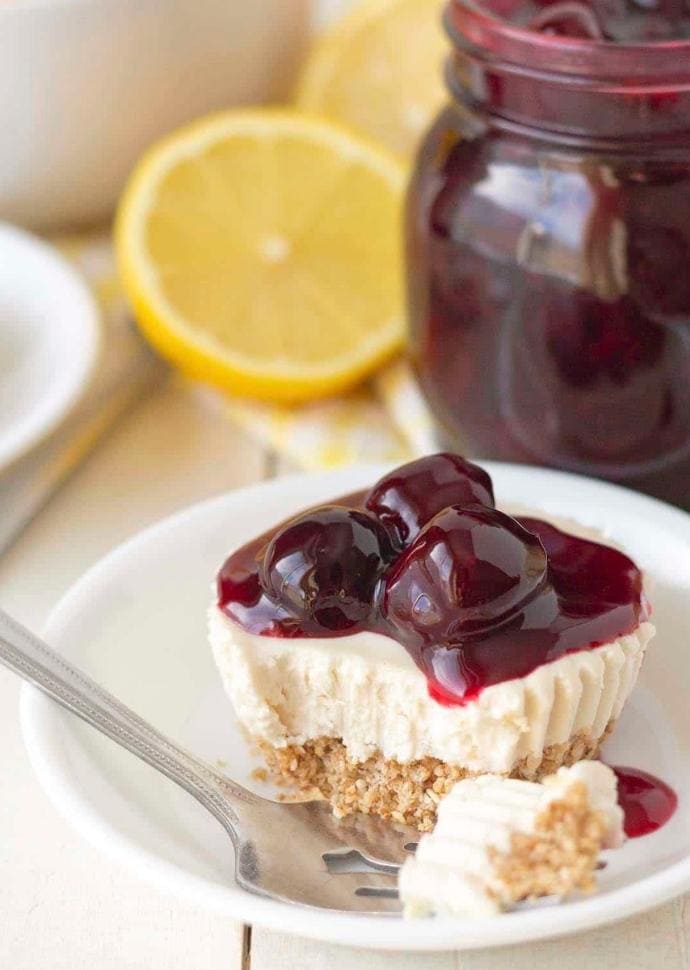 Mini vegan lemon cheesecakes that are creamy, smooth, and filled with tart, fresh lemon flavour.
THAI MANGO STICKY RICE
Mango Sticky Rice is the most beloved of all Thai desserts. Made with steamed glutinous sweet rice, coconut cream, and fresh mango.
VEGAN BROWNIES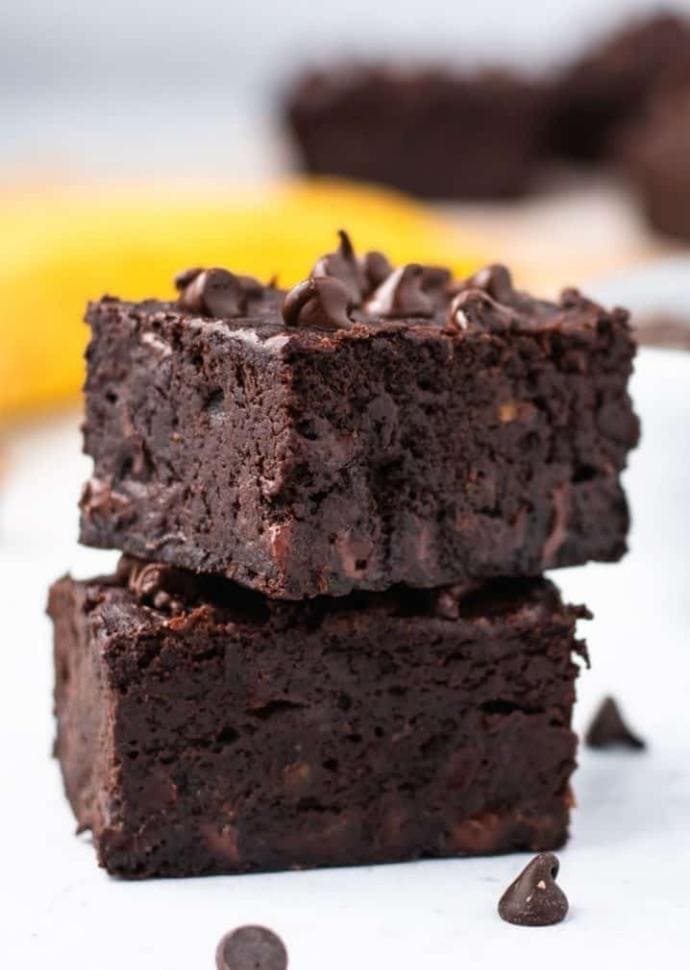 These vegan banana brownies are the perfect chocolate treat if need to use overripe bananas!
PEANUT BUTTER CHOCOLATE CHIP COOKIES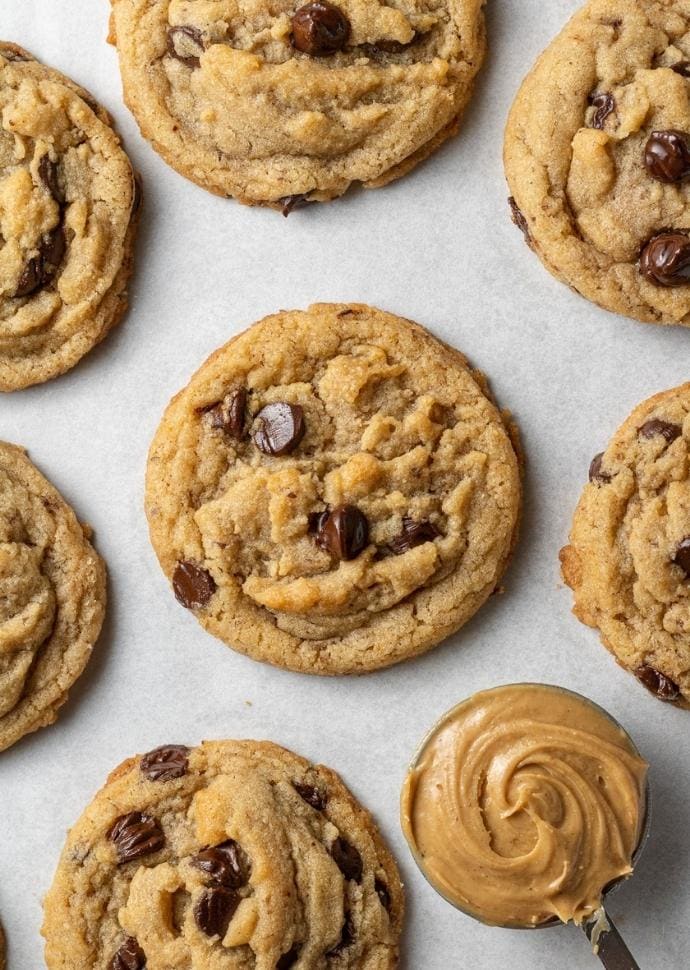 These vegan chocolate chip cookies are soft, chewy, loaded with chocolate and so easy to make! 
VEGAN OREO CAKE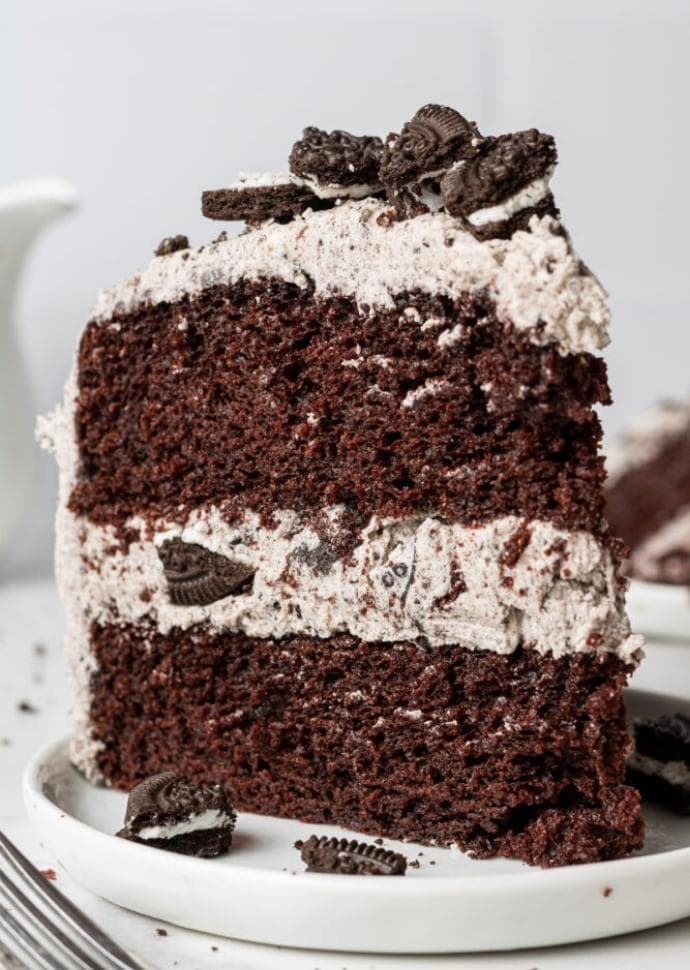 This vegan chocolate cake is soft, moist, and layered with an Oreo buttercream frosting full of crushed-up cookies.
VEGAN LEMON TART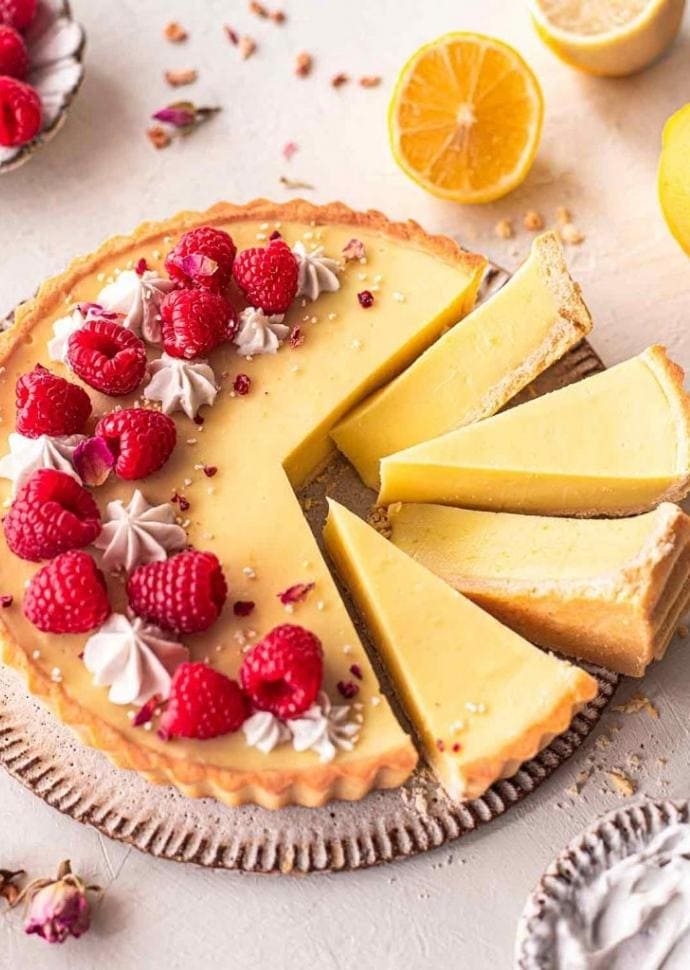 A simple yet stunning plant-based lemon tart, made with a classic buttery shortcrust pastry and creamy eggless lemon curd filling.