From pizza to chocolate muffins, these healthy and easy recipes come together with simple pantry ingredients you most probably have in your kitchen already.
A well-stocked cupboard or pantry makes cooking easier, especially when we're facing difficult times.
If food budget is tight, you're planning to go to the grocery store less often, or you're preparing for a possible quarantine, a well-stocked pantry and these 14+ easy pantry recipes will get you through your stay at home.
From pizza, curry and pasta, to soup, salad and muffins, these recipes can be made with flour, dry pasta and rice, canned foods and/or frozen ingredients.
I've included below a list of simple pantry staples, basic freezer-friendly ingredients and some fresh products that last long in the fridge.
They're all items that can be used frequently, are not expensive and will last for weeks.
All the recipes I'm sharing use food included in the following list of pantry ingredients:
Pasta, rice, and grains
Extra-virgin olive oil, vegetable oils, vinegar
Dry or canned beans, lentils, chickpeas and peas
Canned tomatoes
Canned tuna, salmon
Eggs
Flour, sugar, good dark chocolate, cocoa, soda, yeast and baking powder
Curry paste, spices & dry herbs
Potatoes, onion, leeks, ginger & garlic
Long-life milk & coconut milk
Bread and breadcrumbs (if you freeze them they keep a lot longer)
Some other ingredients that should be considered as pantry ingredients are butter, Parmesan cheese, frozen veggies and fruit, so it's best to stock up on those. But they're all easy to substitute with cupboard ingredients if necessary.
Homemade Pizza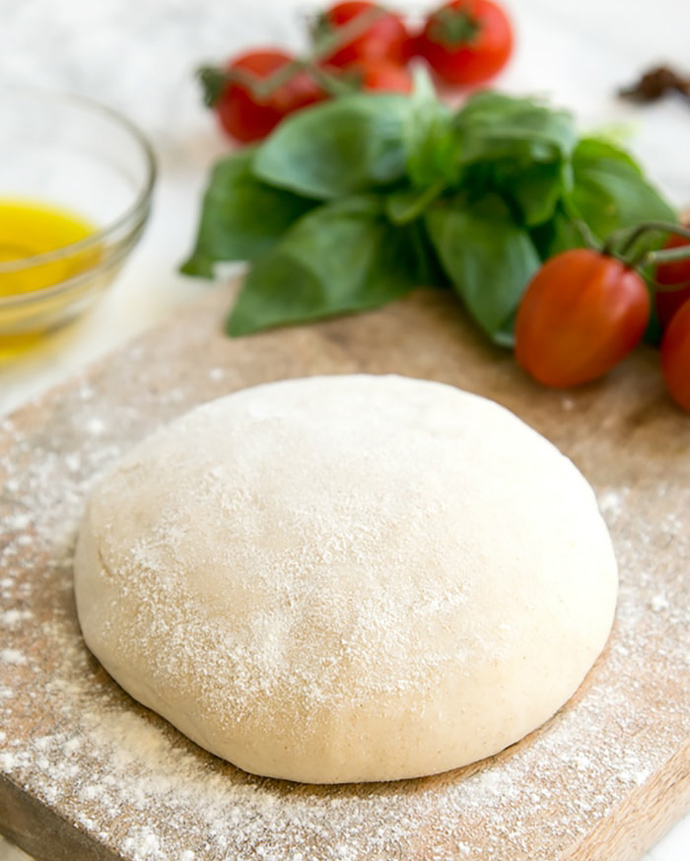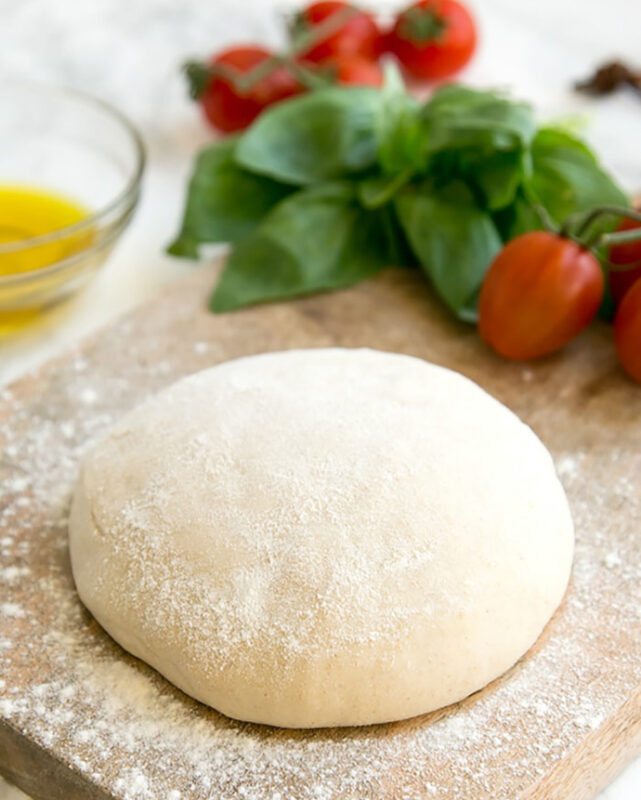 Spending more time at home means you can skip the take-away and make authentic Italian pizza at home.
All you need is 5 five simple cupboard ingredients, and this dough recipe can also be used to make pizza bread.
Feel-good Butternut Squash Soup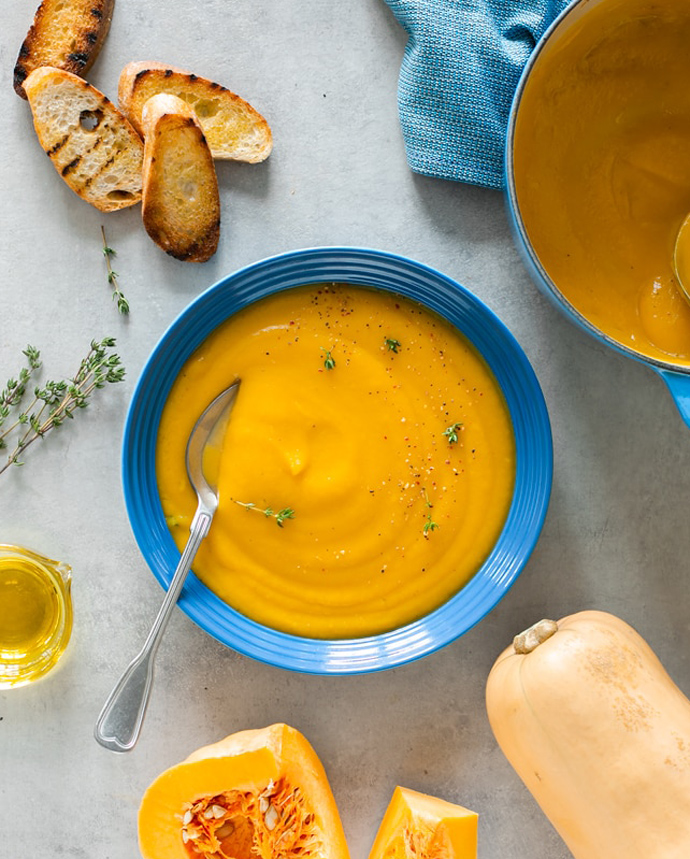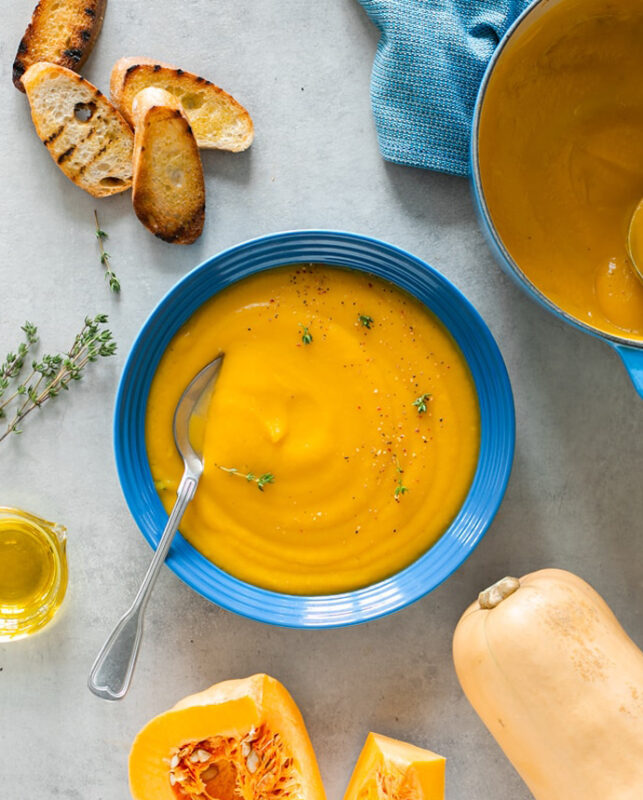 Frozen chunks of butternut squash or pumpkin paired with spices, can easily turn into an immune-busting soup for lunch or dinner. Serve with grilled bread or pizza bread using the pizza dough recipe.
Olive Oil Shortcrust Pastry Dough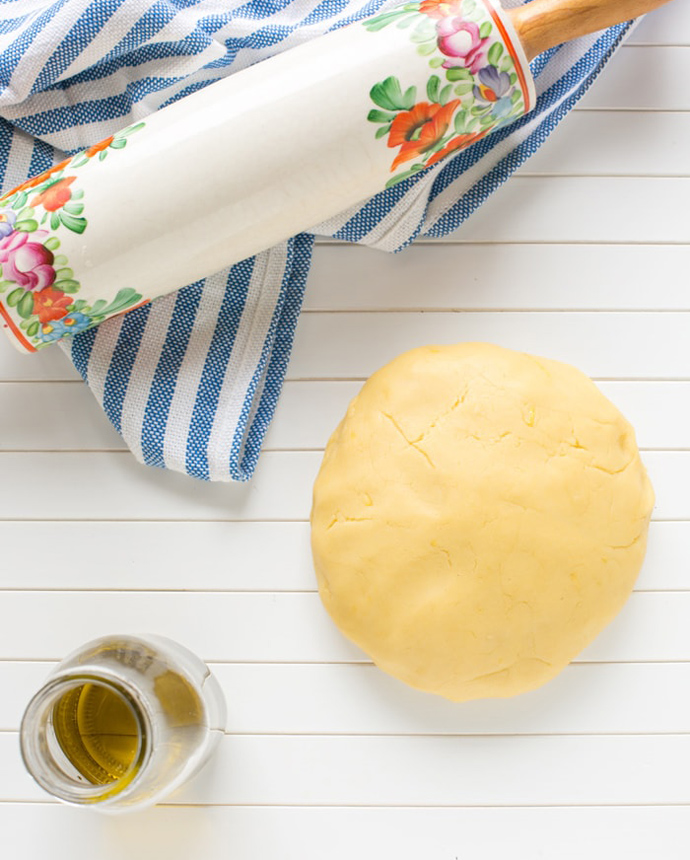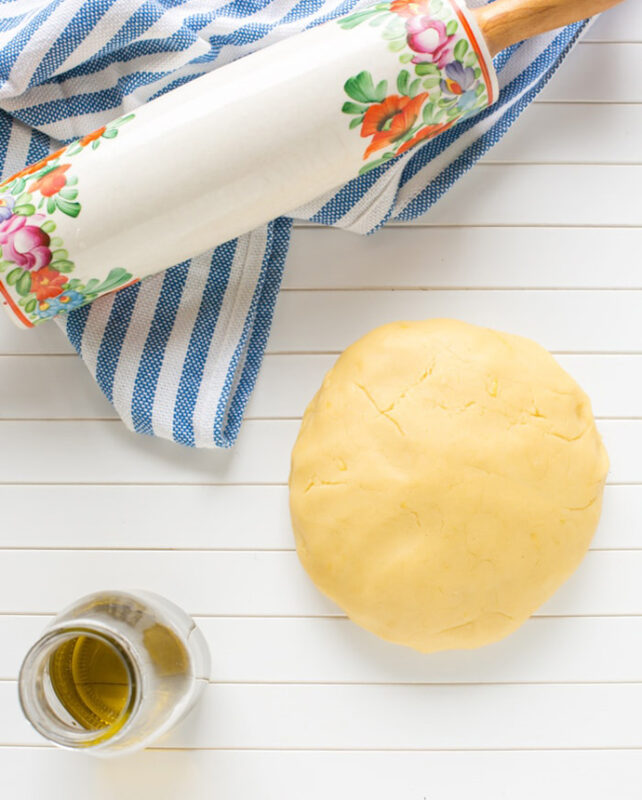 This super easy butter-free shortcrust pastry is the best alternative to the classic pastry dough and can be used to make pies, tarts and cookies.
Italian Tomato Sauce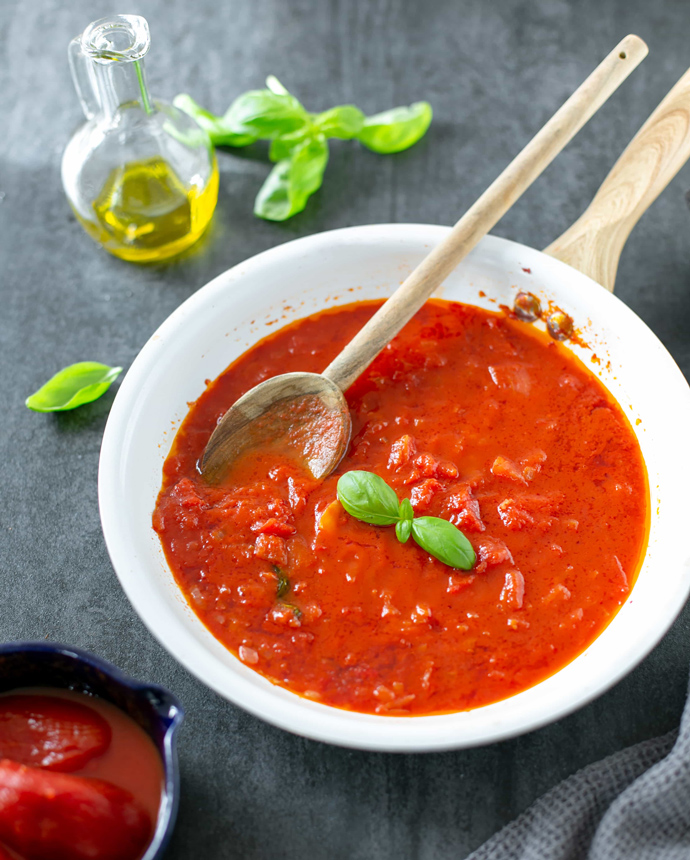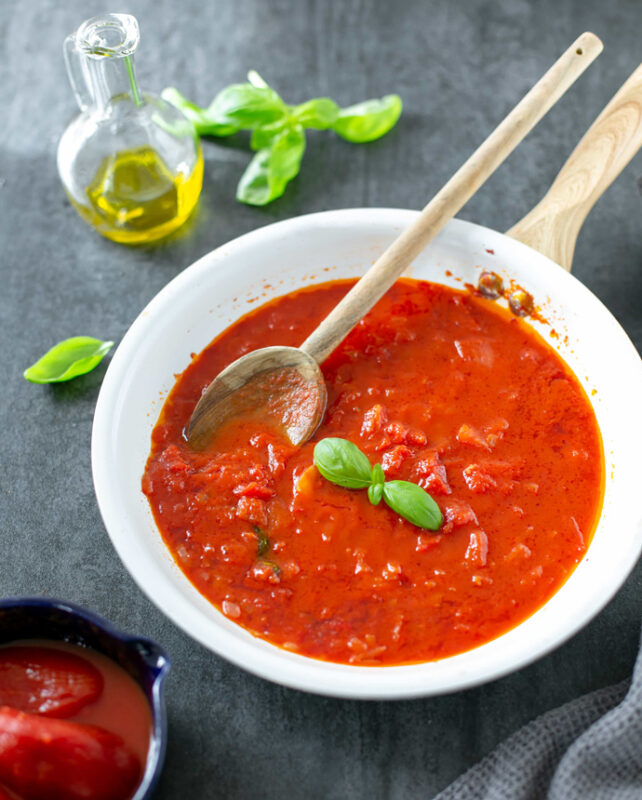 The classic Italian tomato pasta sauce is ready in just 20 minutes and calls for super simple ingredients.
If needed, substitute fresh basil with a pinch of good dried oregano. Add cooked dry lentils and beans to make a nutritious vegan spaghetti bolognese.
Easy Tuna Pasta Bake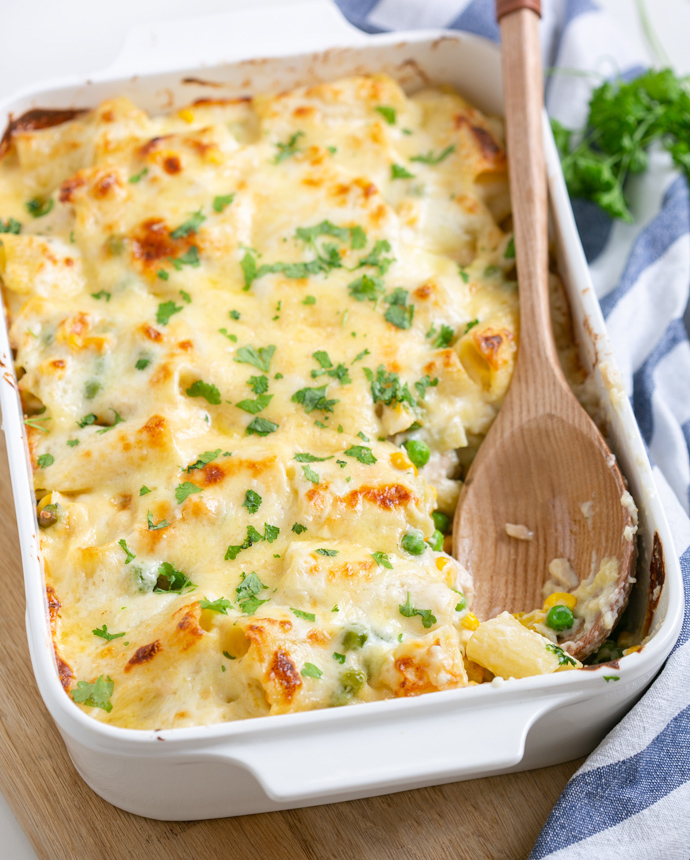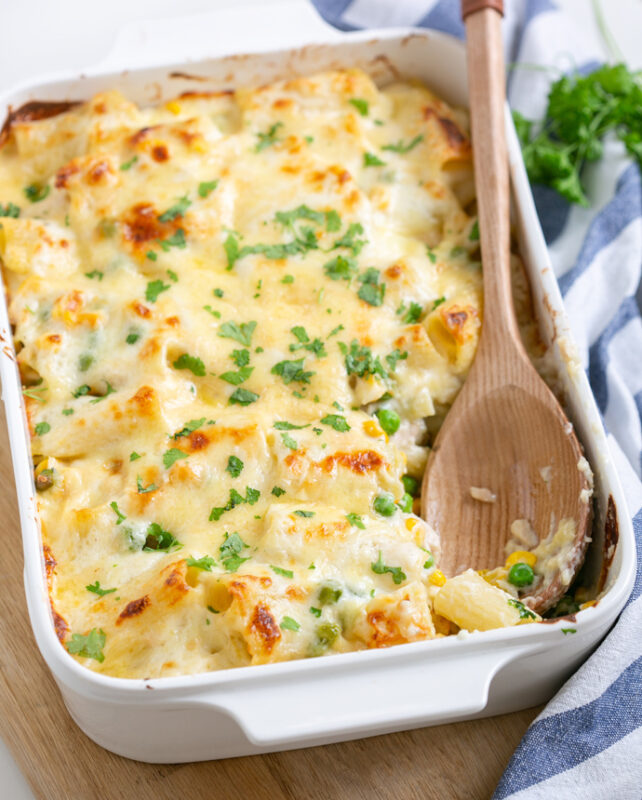 This British classic will feed the whole family with minimum effort. If you don't have butter substitute it with olive oil for the white sauce, and swap fresh cheese with toasted breadcrumbs
Sweetcorn fritters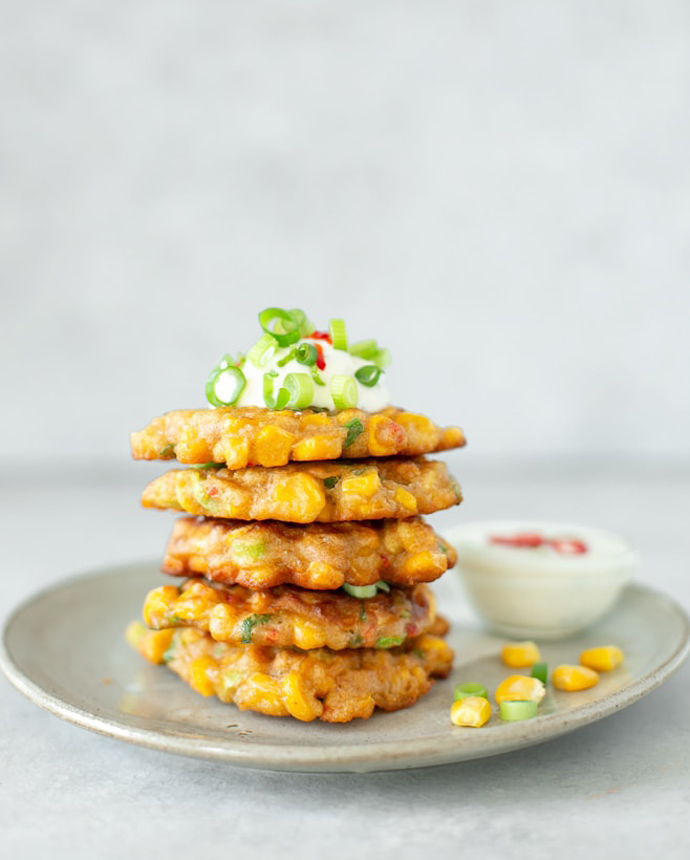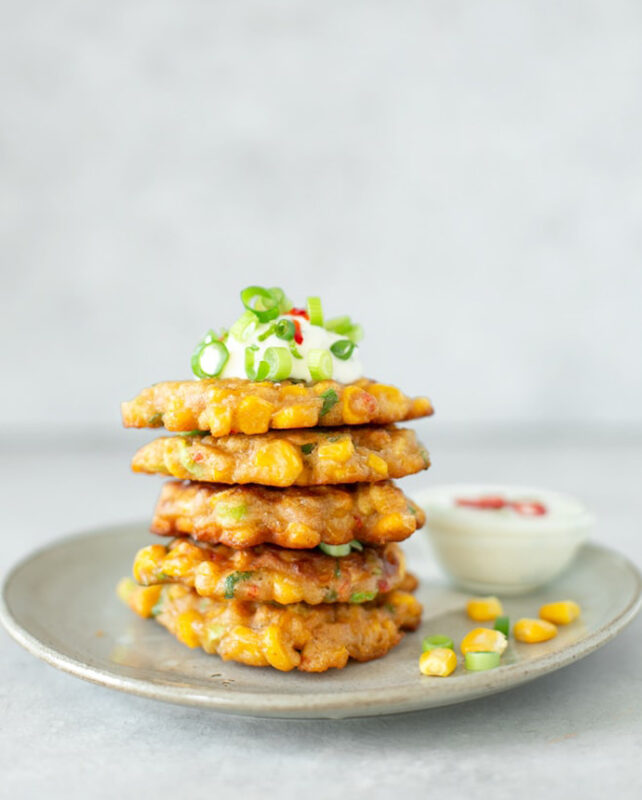 Ready in just 15 minutes, these tasty and crispy sweetcorn fritters are made with simple ingredients. Substitute fresh chilli and spring onion with chilli flakes and onion, you can also add other veggies, canned tuna or salmon.
3-Ingredient Mashed Potatoes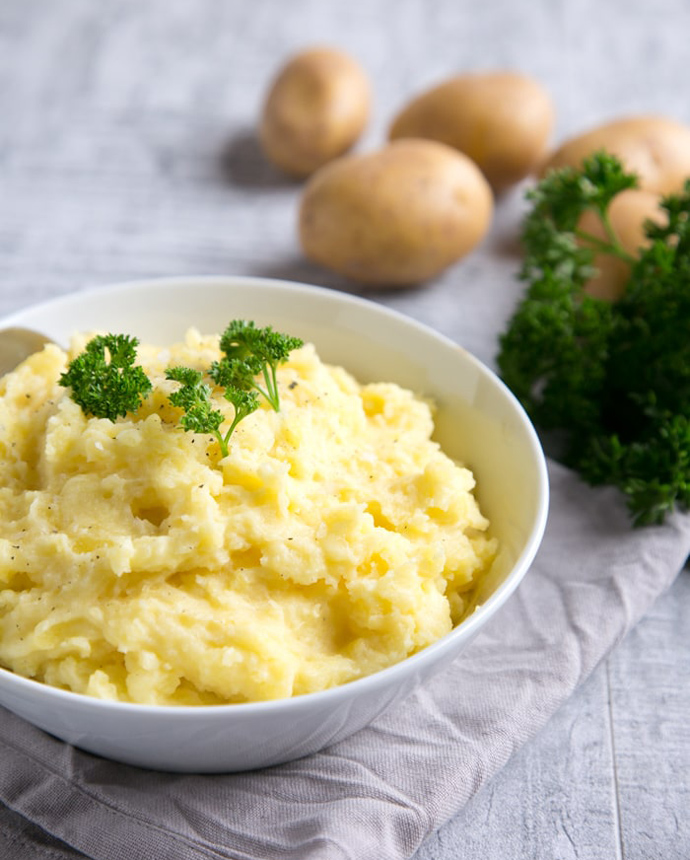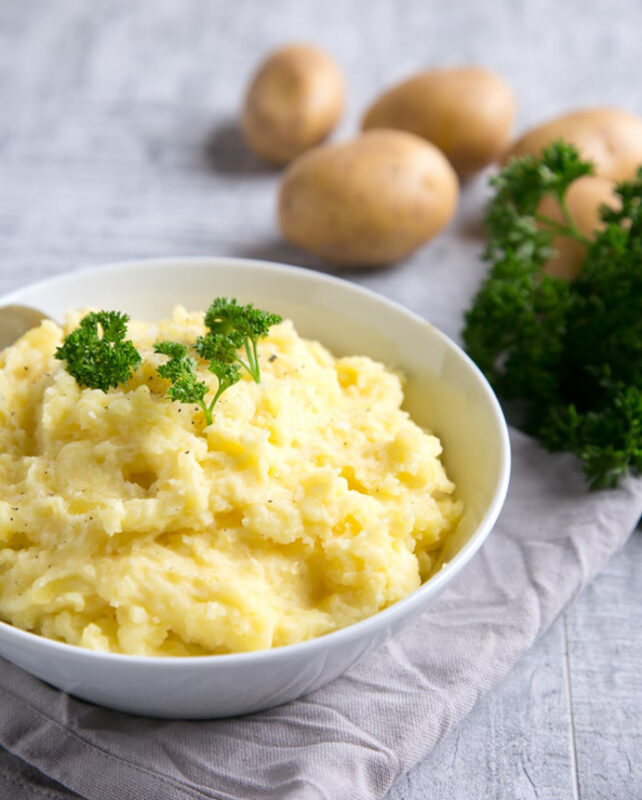 A classic recipe for one of the most loved side dishes, this easy mashed potatoes calls for just 3 ingredients -
If you want to save on fresh milk and butter, use long-life milk and olive oil instead.
Broccoli Pesto Pasta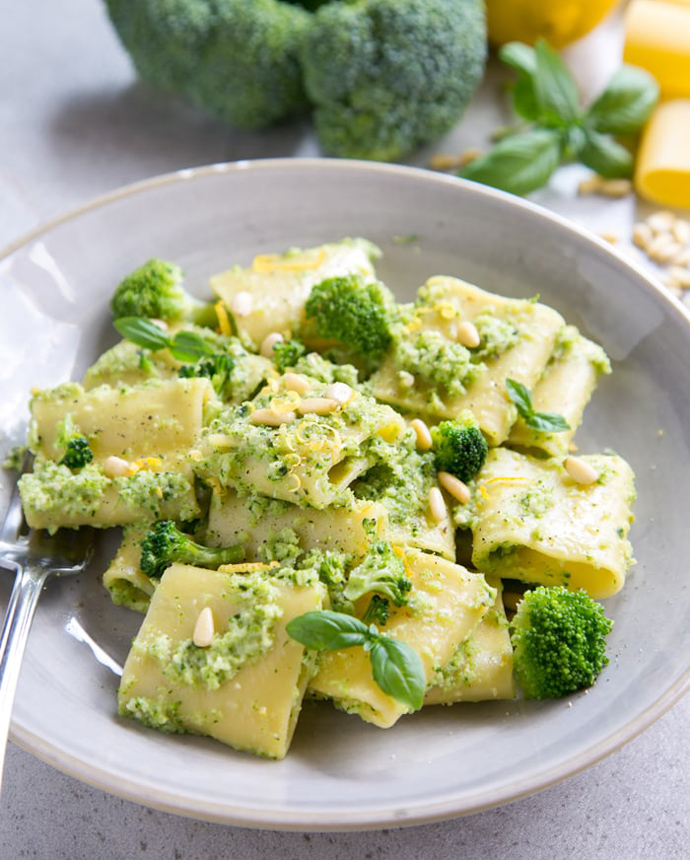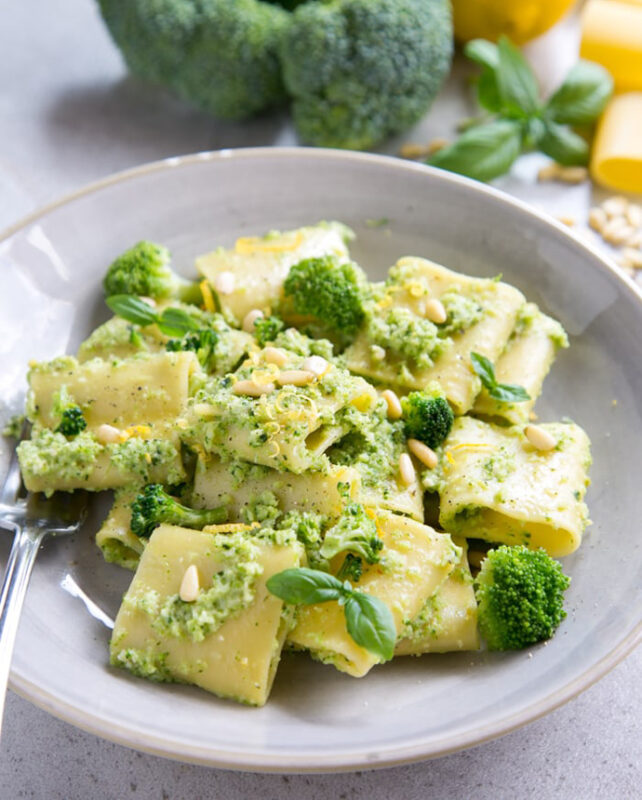 Make a big batch of this quick pesto using frozen broccoli (or frozen peas!), your favourite nuts and some olive oil. If you have basil leaves and some Parmesan or Pecorino cheese, feel free to add them in, although this pesto is delicious even without them.
Freeze leftovers in individual freezer-friendly pots for up to 1 month.
Classic Frittata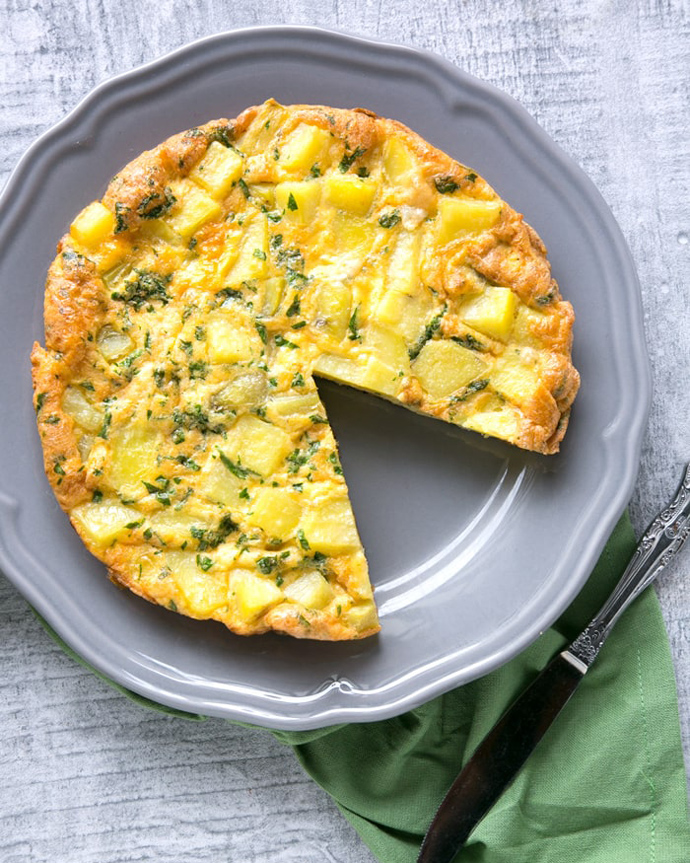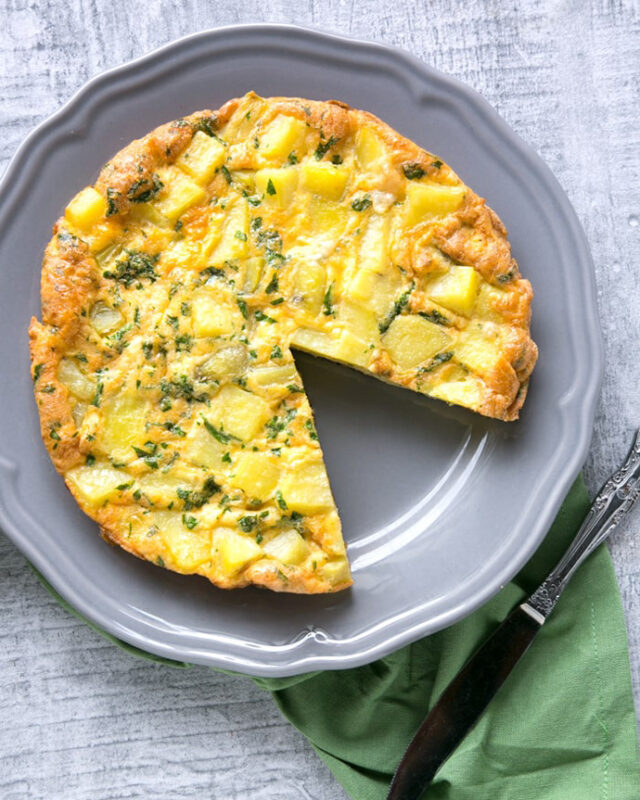 This traditional Italian frittata dish is so easy to make, you'll want to eat it for breakfast lunch and dinner.
Eggs and potatoes are the base here, but if have some, throw in some Parmesan cheese for extra flavour. If you want to add in some greens, try this spinach and peas frittata instead.
Quick Roasted Potatoes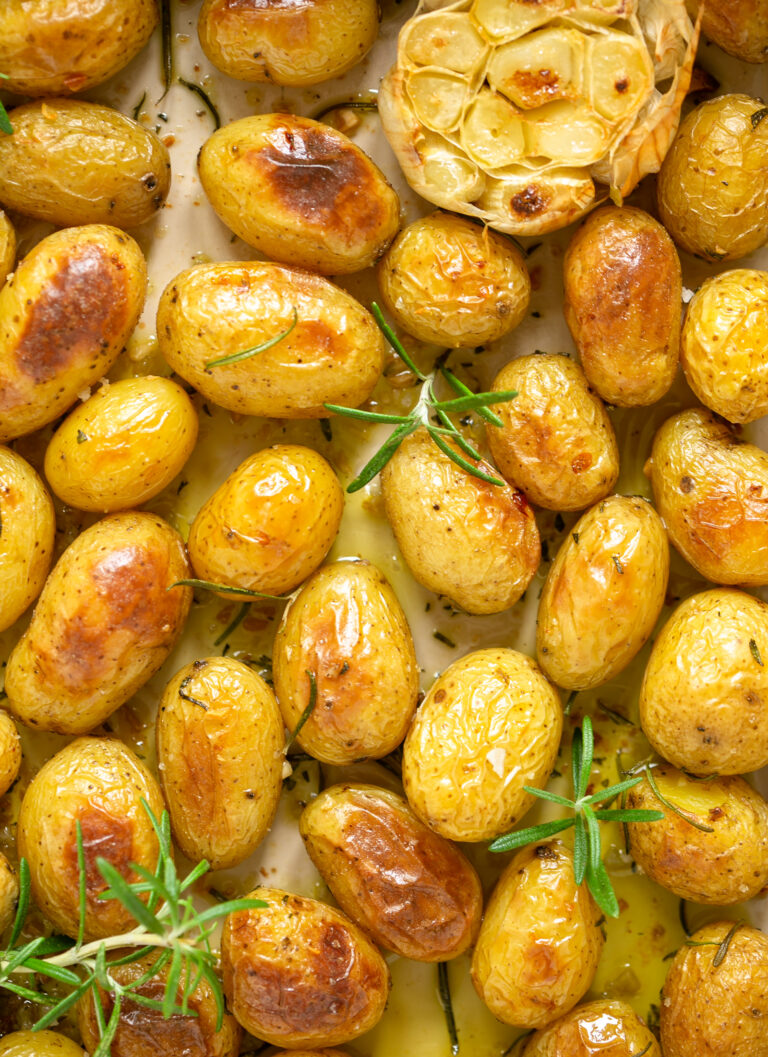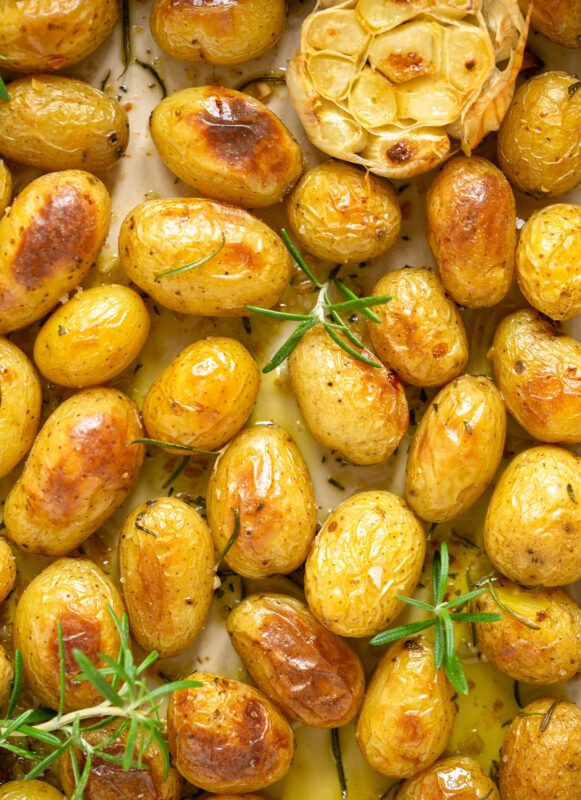 Skillet roasted potatoes are a game-changer. Just follow this simple technique to make crispy pan-roasted potatoes, you can use baby potatoes or potato chunks.
Pair with grilled fish, meat or chicken and you've got a fantastic meal for the whole family.
Thai Curry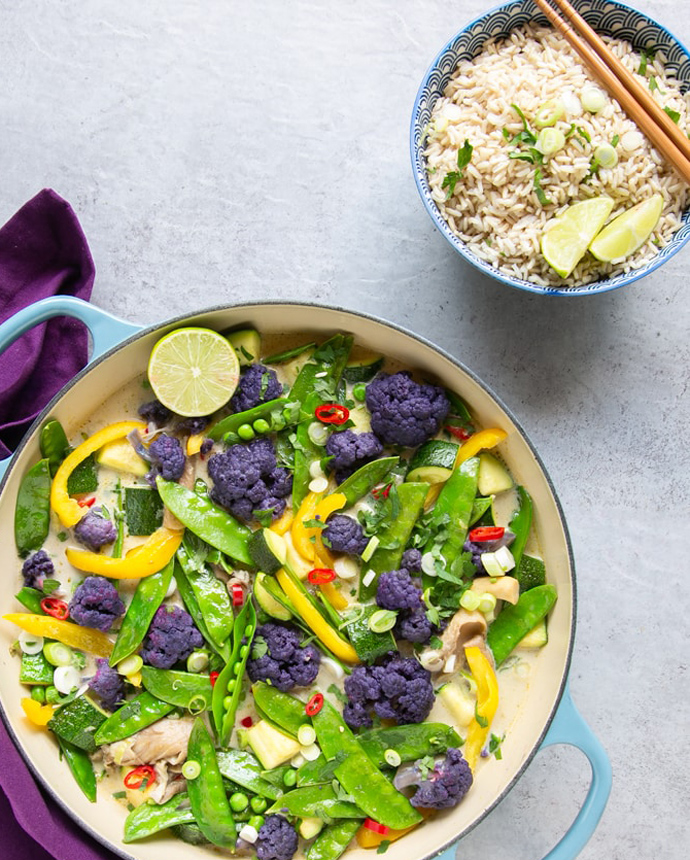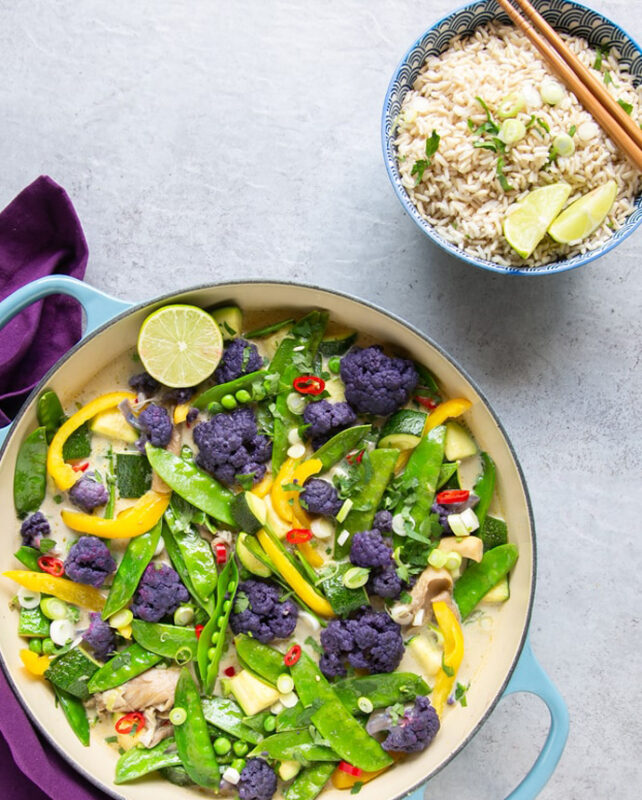 A simple curry paired with your favourite steamed rice makes such a nutritious and flavorful meal.
Use this recipe as a base and add any frozen veggies you have, canned beans and veg, potatoes and/or any kind of protein (tofu, chicken, prawns, fish, meat).
Quinoa Bean Salad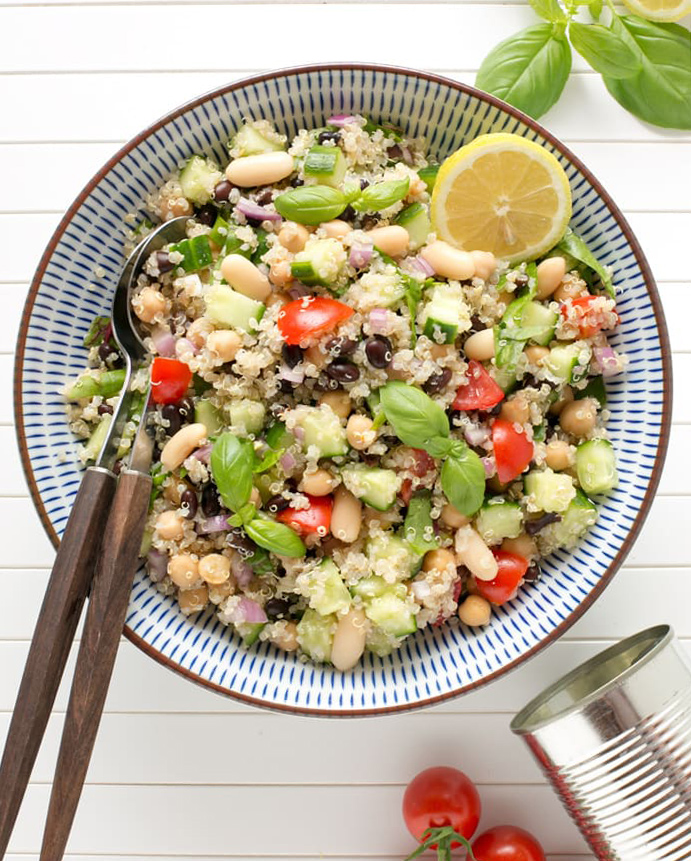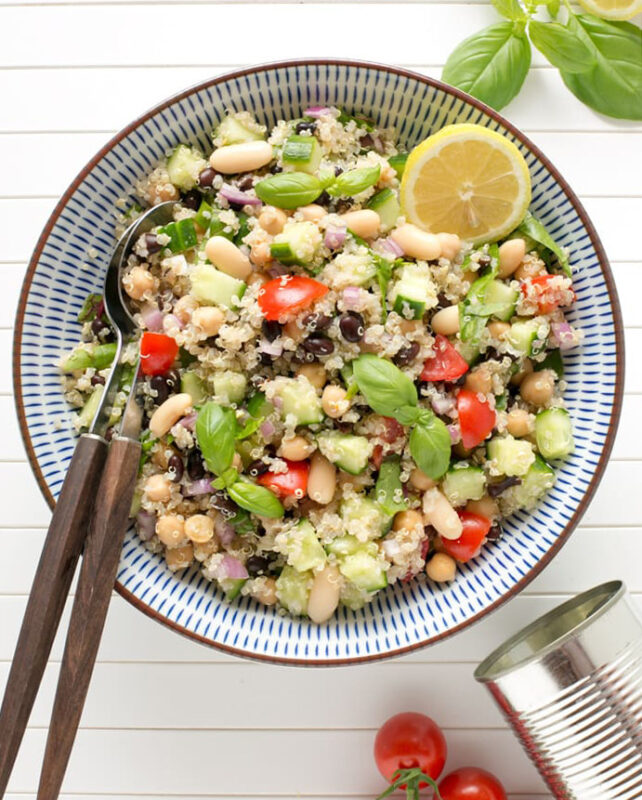 Quinoa and a bunch of mixed canned beans are all you need to make a big batch of this super-nutritious salad. Add in any veggies you have, and throw in some canned fish for extra flavour.
Chocolate Muffins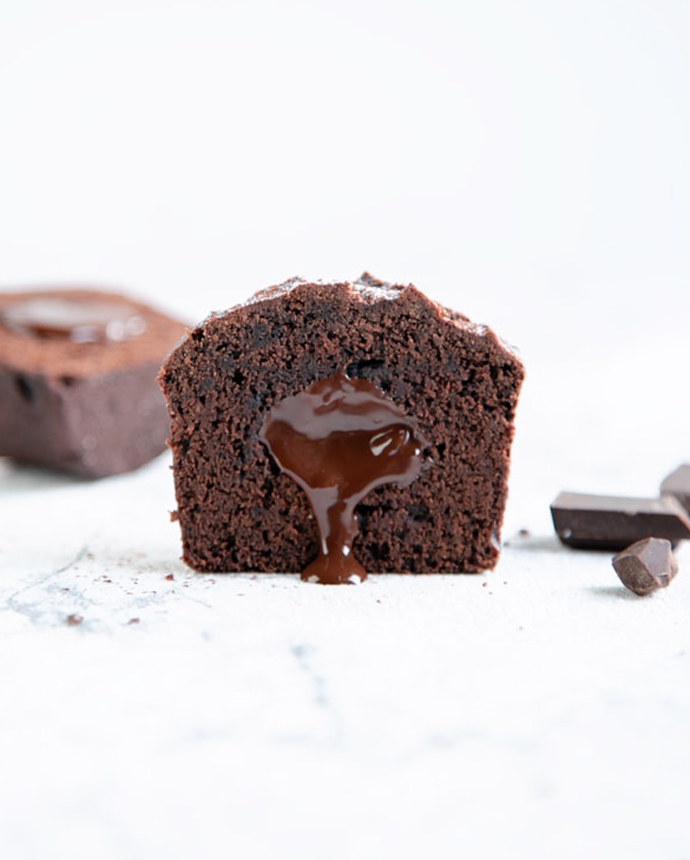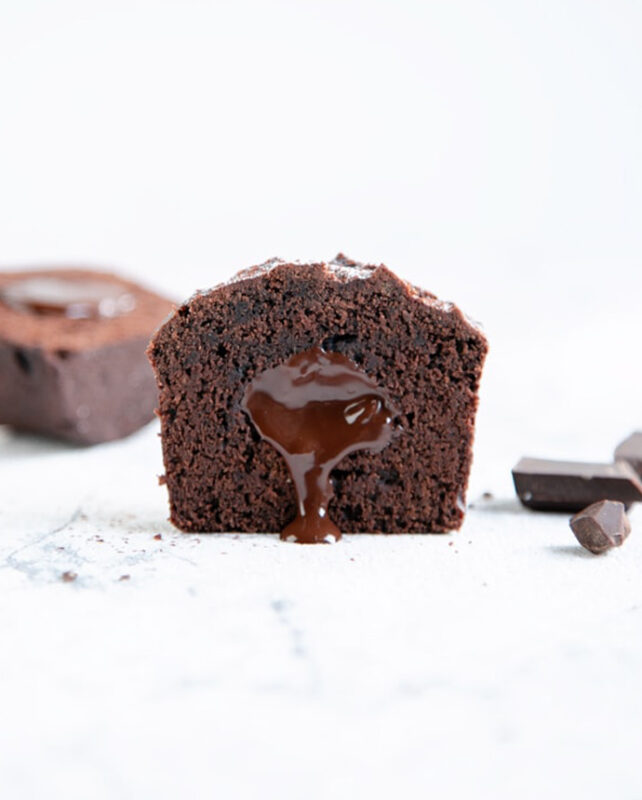 These vegan chocolate muffins call for just water and super simple ingredients - a fun baking project perfect to make with kids!
Fruit Flapjacks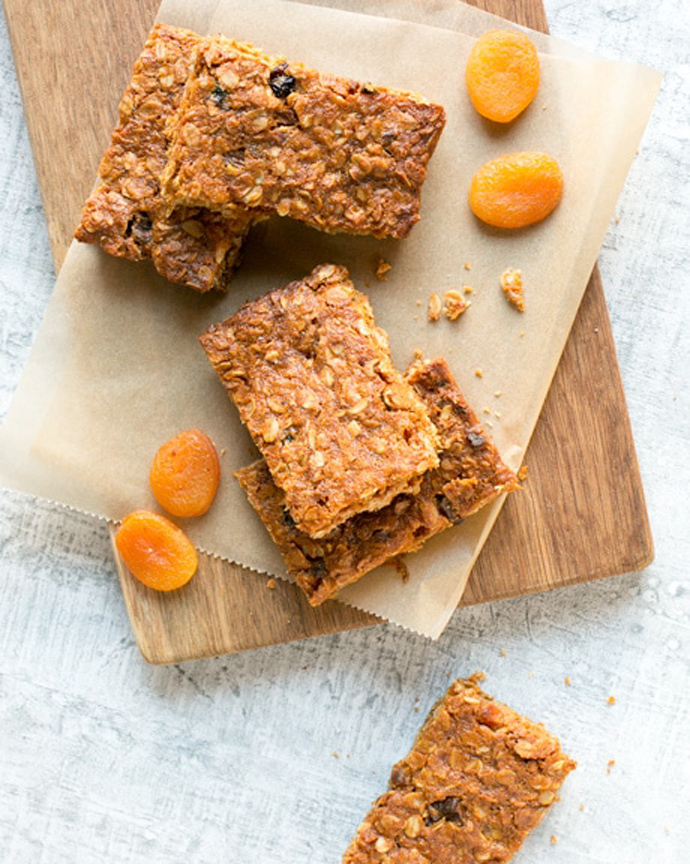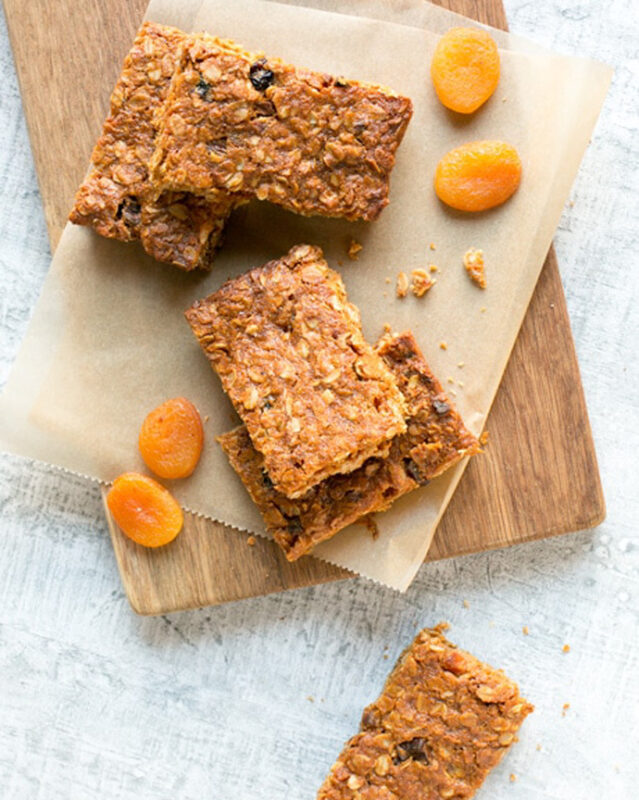 These energy-packed easy flapjacks come together in a blink and are simple to customize with your favourite nuts and fruit.
Magic Water Cake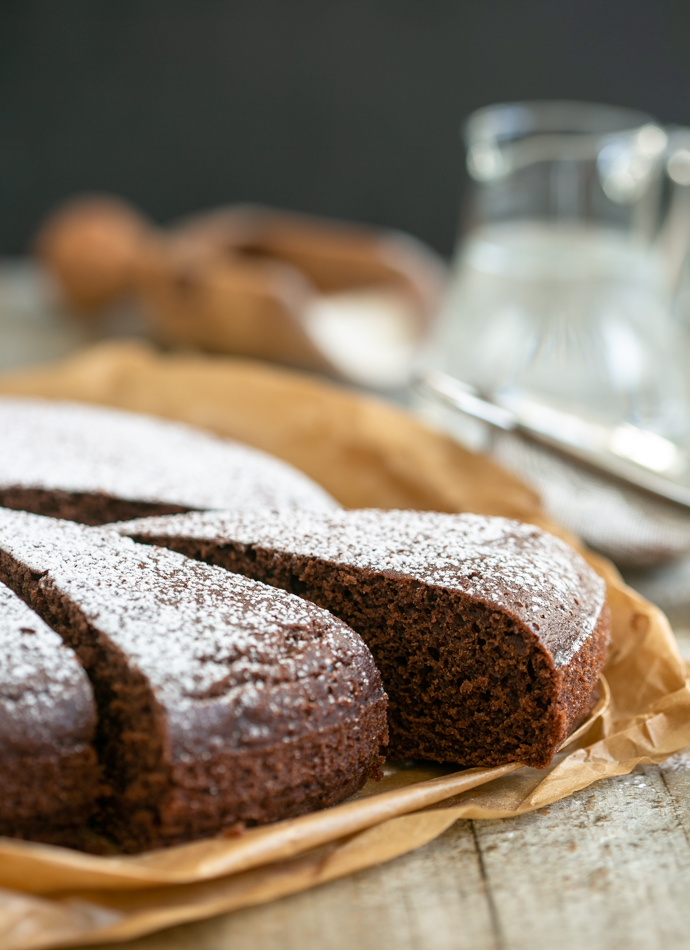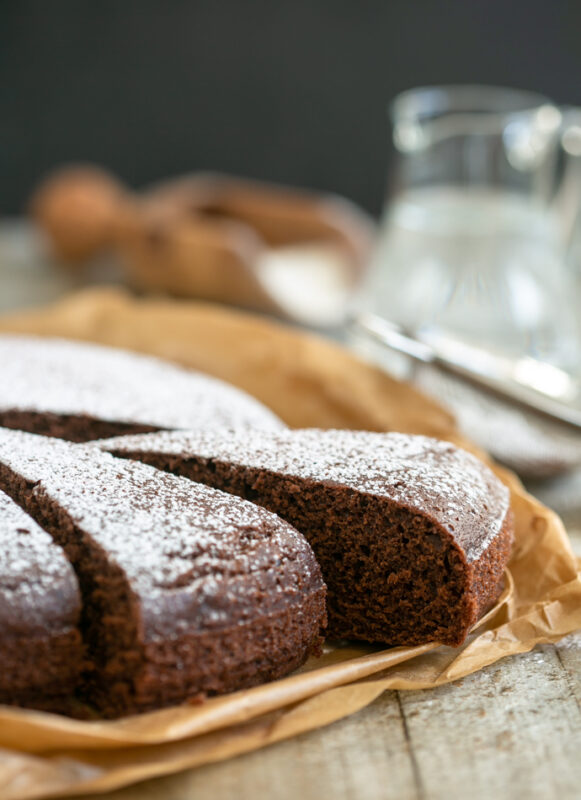 No milk, no butter, no eggs needed, only simple cupboard ingredients. This water cake is absolutely magic and perfect for breakfast or tea time!
What are your favourite pantry recipes?
If you have more easy pantry recipes, please add them in the comments section below!