Meaty, hearty and light, there's everything to love about eggplant – Get inspired with these 30 Easy Vegetarian Eggplant Recipes perfect for everyday cooking!
---
Available all-year-round, eggplant (or aubergine in UK) is an incredible ingredient to use in your cooking.
Light in calories, with a relatively plain flavor, eggplant superpower is hidden in its spongy texture, which soaks up all the flavour you pair it with.
Thanks to its meaty consistent, it's a fantastic substitute to meat, whether you are a full vegan or vegetarian, or take part in initiatives such as meatless monday, and overall you're just trying to reduce your weekly meat income.
To celebrate my love for these beauties, I have gathered 30 delicious and easy vegetarian eggplant recipes from my favourite food blogs.
From Italian classics to Asian inspired meals (and lots of new creative ideas in between), I've got you covered all the way from breakfast through dinner time.
So, get ready to fall in love with this awesome, versatile fruit (yes! It's actually a fruit!).
From pizza and lasagne to curry and chips, you'll want to eat vegetarian eggplant recipes at every meal!
Mains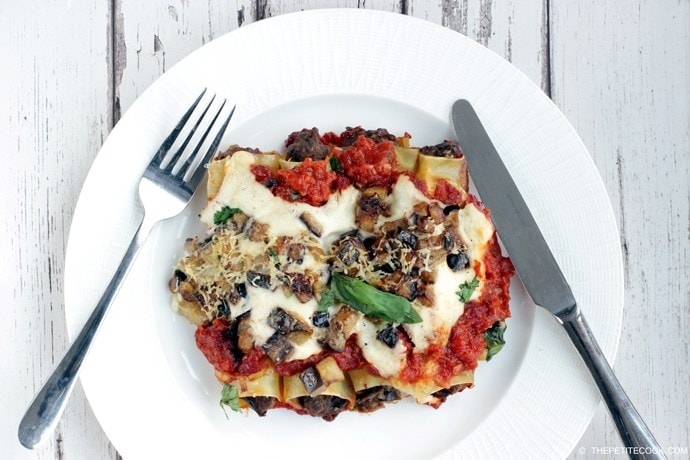 Roasted Eggplant Cannelloni Pasta – The Petite Cook (pictured)
Vegetarian Aubergine Moussaka with Mushroom Sauce – My Greek Dish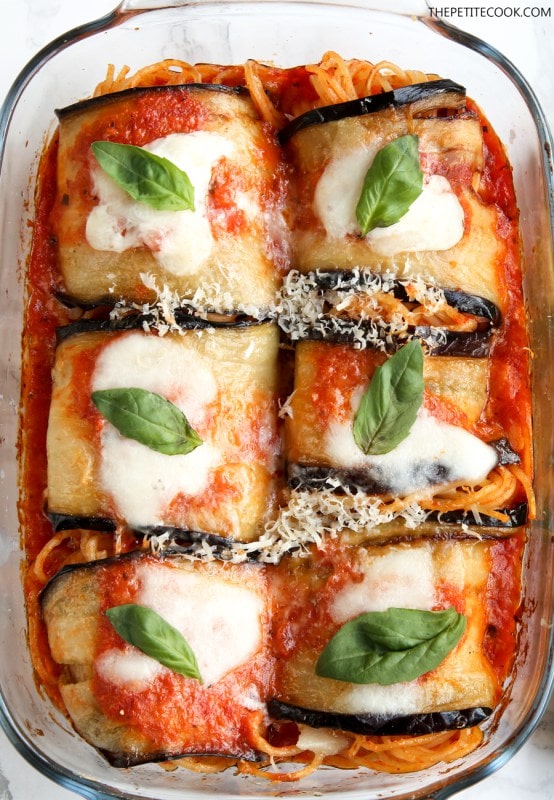 Eggplant Spaghetti Sandwiches – The Petite Cook (pictured)
Sicilian Pasta alla Norma – The Petite Cook
Eggplant Parmesan Lasagna – Woman's Day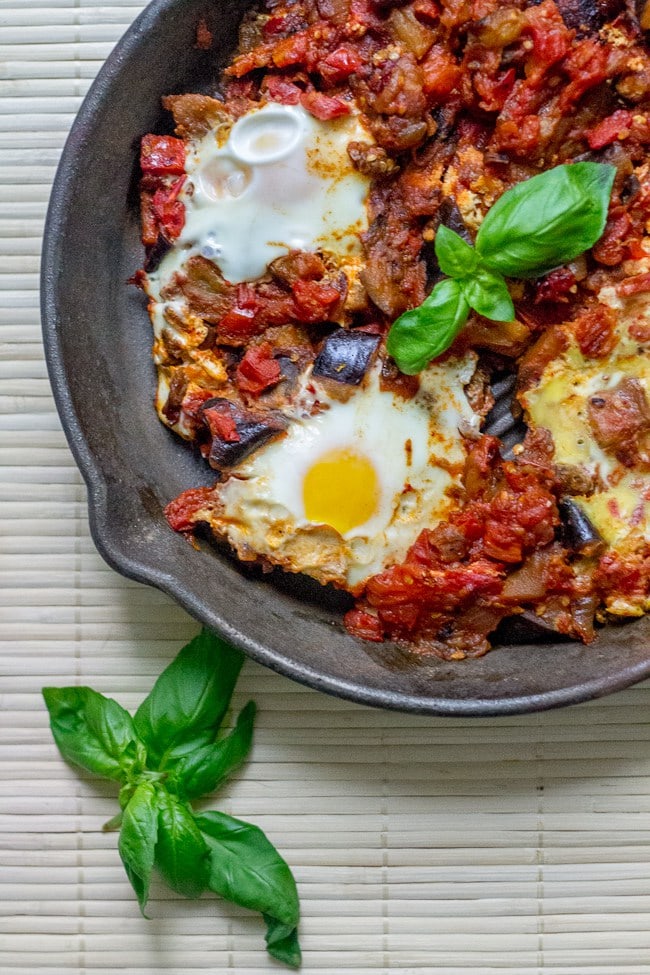 Eggplant Shakshuka – At The Immigrant's Table (pictured)
Farro with Grilled Eggplant, Tomatoes and Mozzarella – Cooking Chat Food
Aubergine, Mushroom & Sweet Potato Massaman Curry – Planet Veggie
Barley with Spiced Aubergine, Chickpeas and Tomatoes – Tin & Thyme
Sides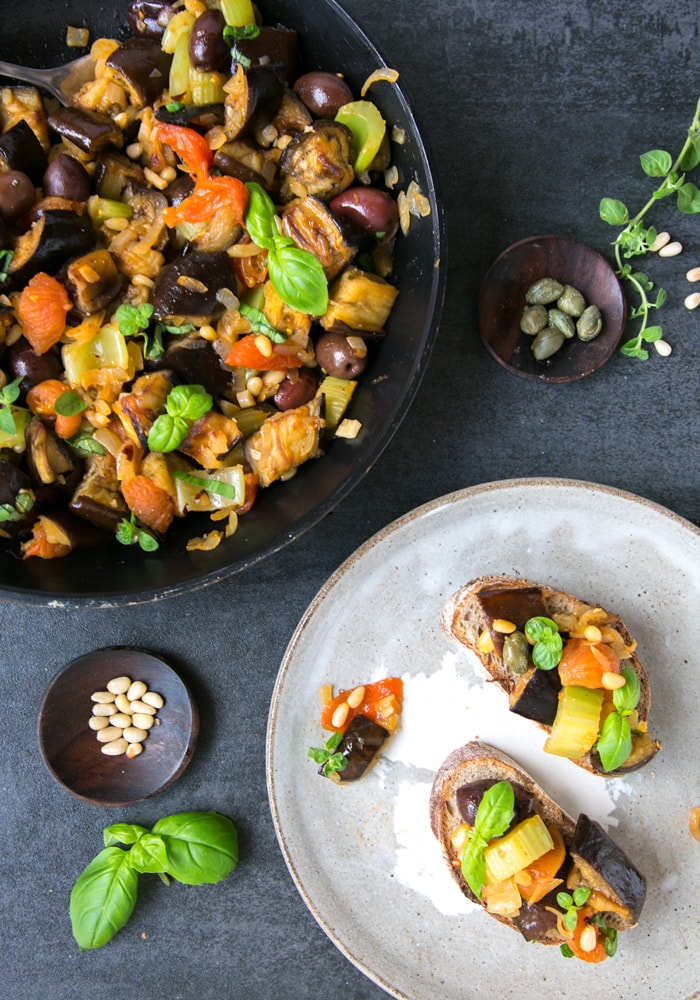 Sicilian Eggplant Caponata (Vegan & GF) – The Petite Cook (pictured)
Creamy Vegan Bean and Aubergine Casserole – Lauren Caris Cooks
Twice Baked Eggplant – Zagleft
Grilled Eggplant Parmigiana Skewers – The Petite Cook
Baked Breaded Aubergine Slices – Eats Amazing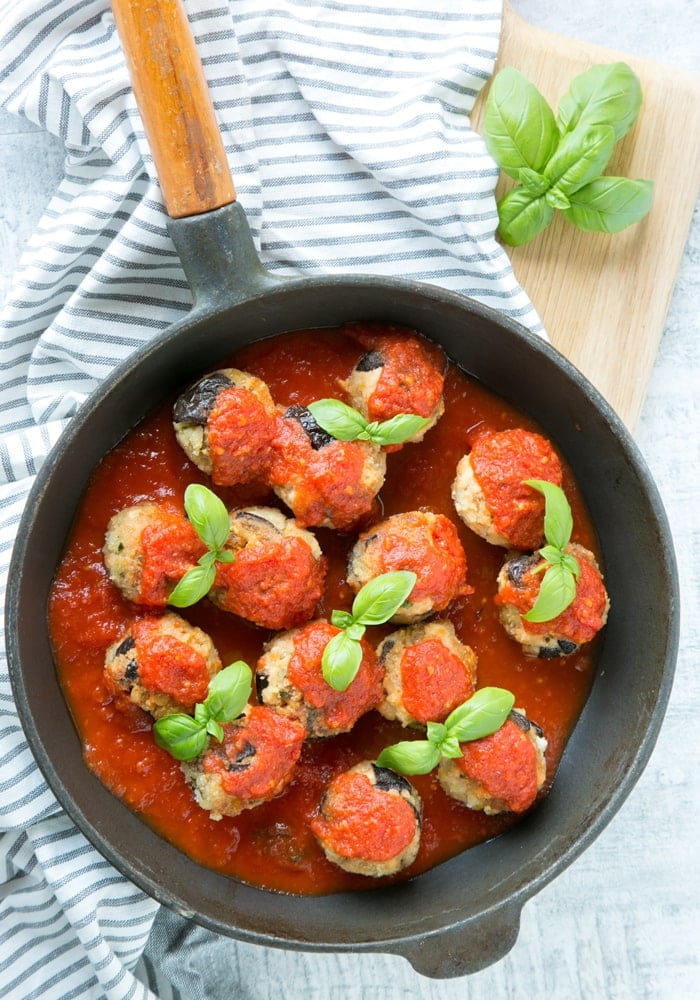 Vegetarian Aubergine Meatballs – The Petite Cook (pictured)
Moroccan Honey Glazed Eggplant – Bunsen Burner Bakery
Indian Spice Stuffed Eggplants and Potatoes – Vegetarian Gastronomy
Crispy eggplant Parmesan with Basil – Savory Tooth
Grilled Eggplant Rolls – An Italian In My Kitchen
Grilled Balsamic Eggplant Stacks – Pinch Me I'm Eating
Snacks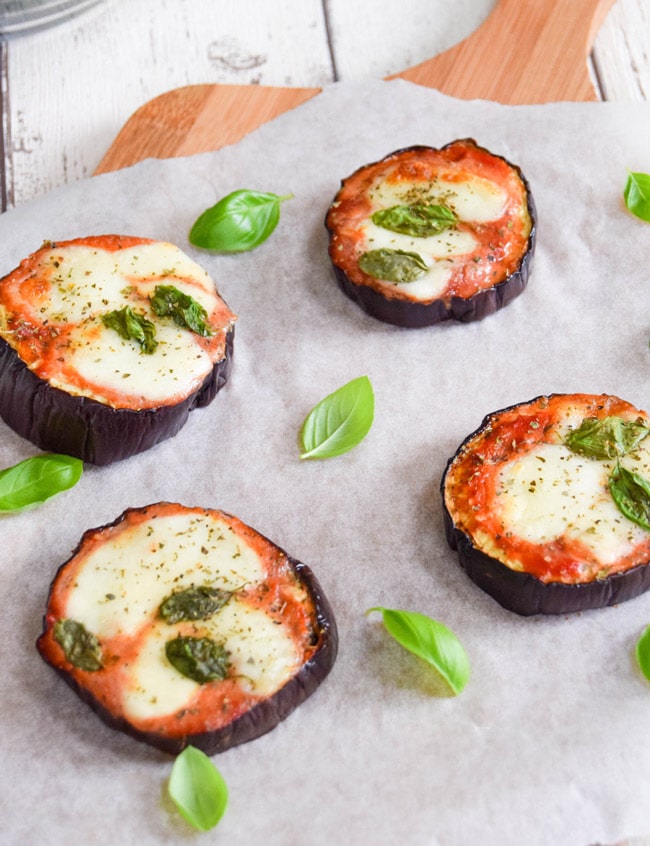 Carrot Hummus Eggplant Rolls – Bam's Kitchen
Smokey Baba Ganoush – The View From Great Island
Oven Baked Eggplant Fries – Veggies Don't Bite
Kabocha Hummus & Aubergine in Chickpea Wraps – Natural Kitchen Adventures
Crispy Baked Eggplant Bites with Lemon Aioli – Salu Salo Recipes (pictured)
Norma Spaghetti Cupcakes – The Petite Cook
Roasted Eggplant Spread – Simple Nourished Living
Low Carb Eggplant Pizza – Celery & Cupcakes
Spicy Eggplant Almond Cakes with Cilantro-Lemon Yogurt – Cooking on The Weekends
Spicy Eggplant Balls with Minty Yogurt Wrap – The Awesome Green
Pin & Save For Later:

Don't Forget To Check Out My New Cookbook!