Looking for the best vegetarian aubergine recipes? These delicious and easy eggplant recipes will make you hungry for more.
Available all-year-round, aubergine (or eggplant) is such an incredibly versatile ingredient.
Light in calories, relatively plain in flavor, it has a convenient spongy texture that can easily soak up all the flavor you pair it with.
Thanks to its meaty consistent, it's also a fantastic substitute to meat, whether you are fully vegan or vegetarian, or just trying to eat more plant-forward dishes to reduce your meat income.
From Italian classics to Asian-inspired meals (hello lasagna, caponata, curry and aubergine meatballs!), these eggplant dishes will cover you all the way from breakfast through dinner time.
Get ready to fall in love all over again with this awesome, versatile fruit - Yes, it's actually a fruit!
EGGPLANT RECIPES - MAIN COURSES
Eggplant Spaghetti Sandwiches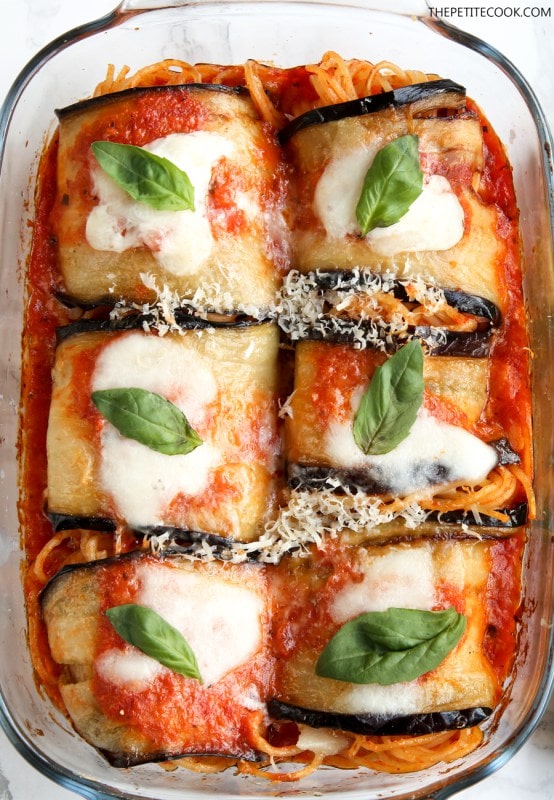 Easy to put together with simple ingredients, spaghetti sandwiches are a fun way to brighten up classic spaghetti with tomato sauce.
Sicilian Pasta alla Norma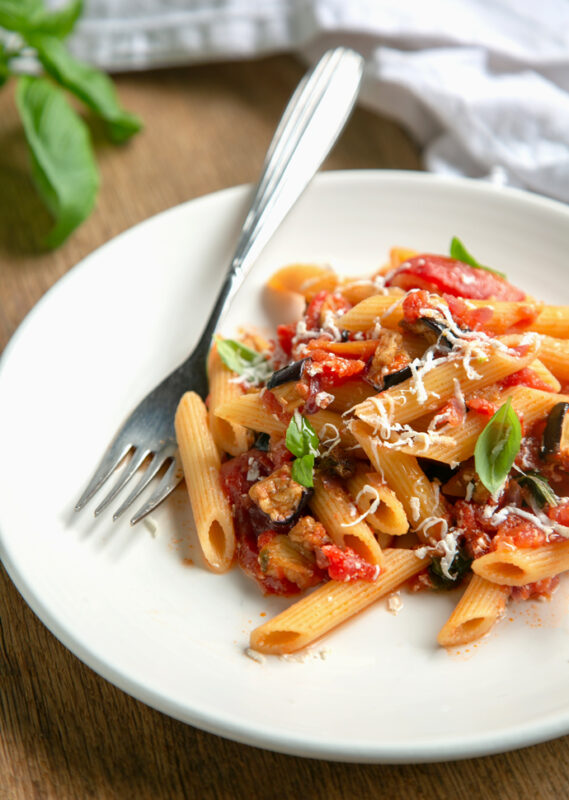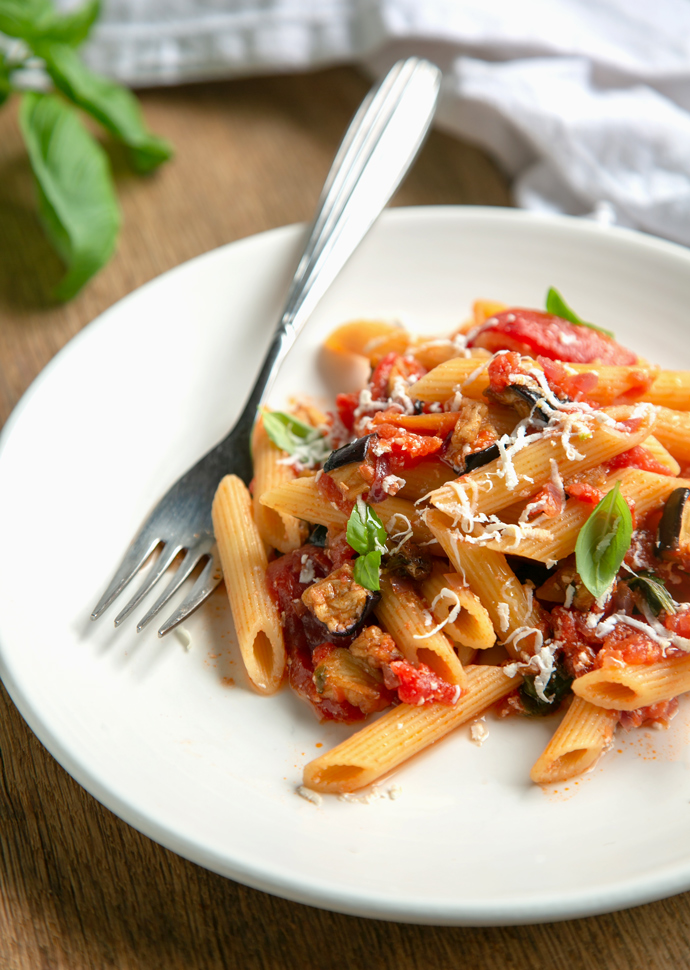 A beautifully simple 20-minute pasta dish that features crispy fried eggplant, rich tomato sauce and salty aged ricotta (but vegetarian Parmesan cheese works great too!).
Eggplant Shakshuka - At The Immigrant's Table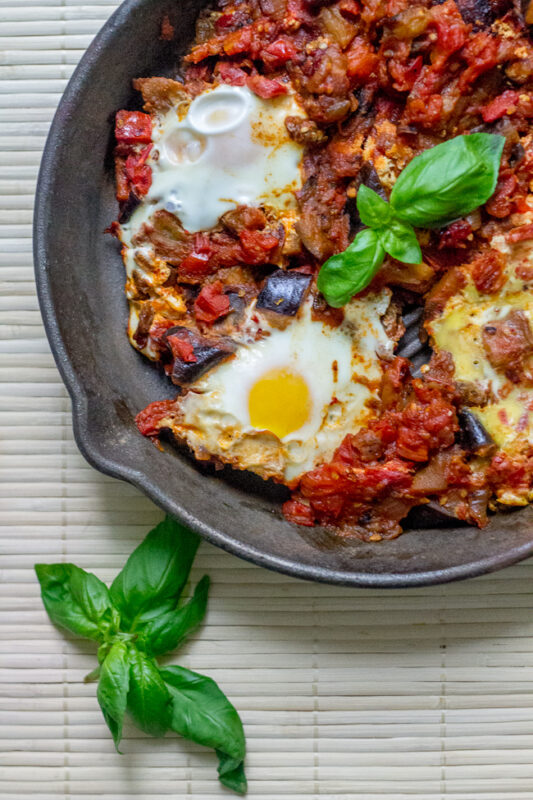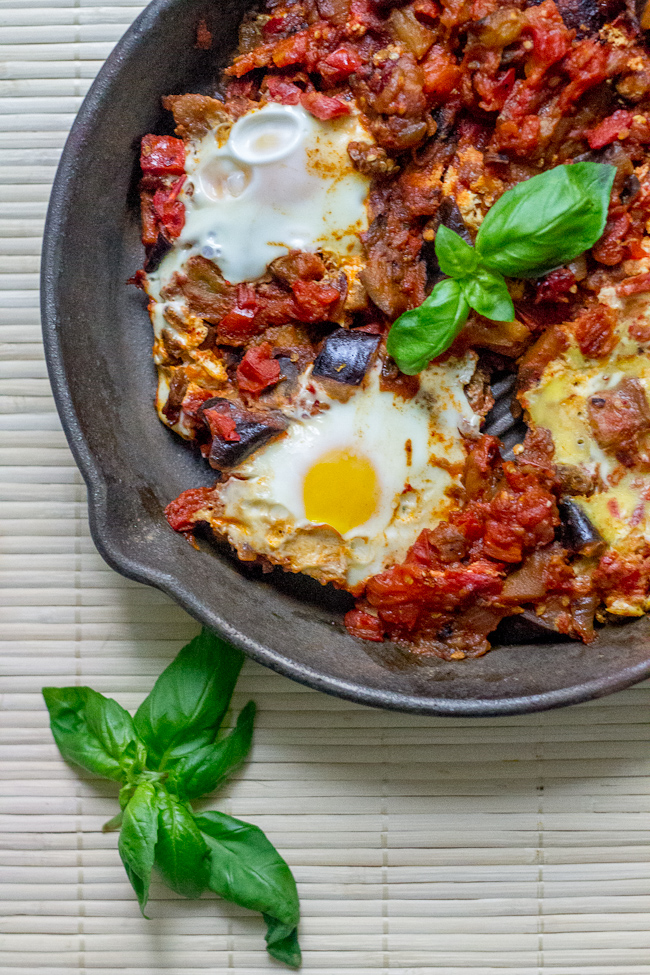 In this traditional Middle Eastern dish, a thick, chunky tomato and eggplant sauce serves as a bed for perfectly-cooked eggs.
Eggplant Meatballs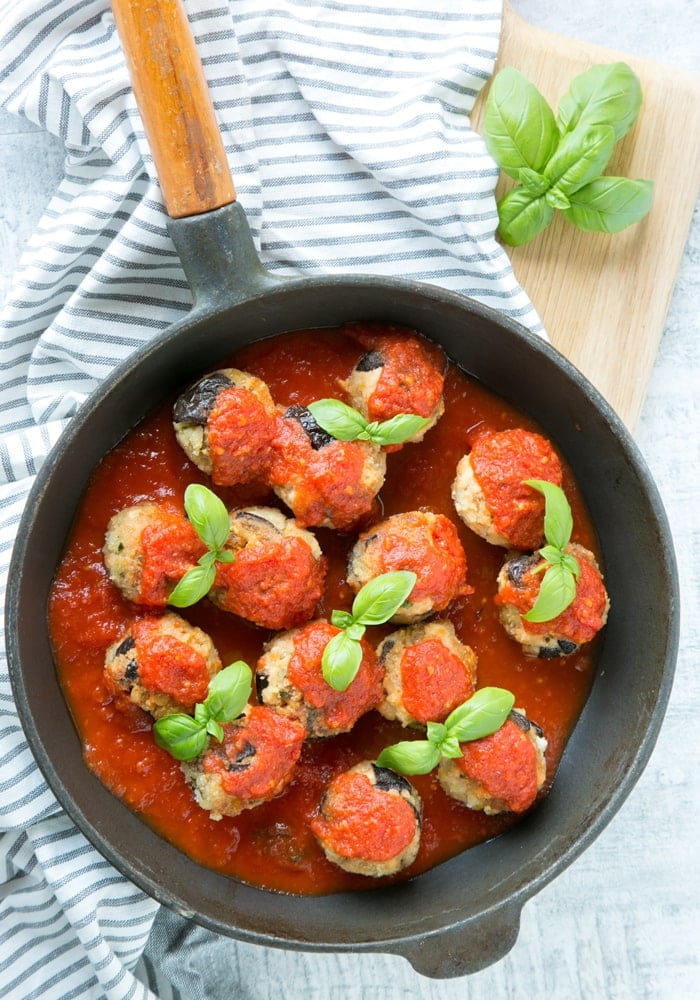 These aubergine meatballs are packed with Mediterranean flavor! Ready in just 30 minutes, they make an easy tasty meal for the whole family.
Grilled Eggplant Soba Noodles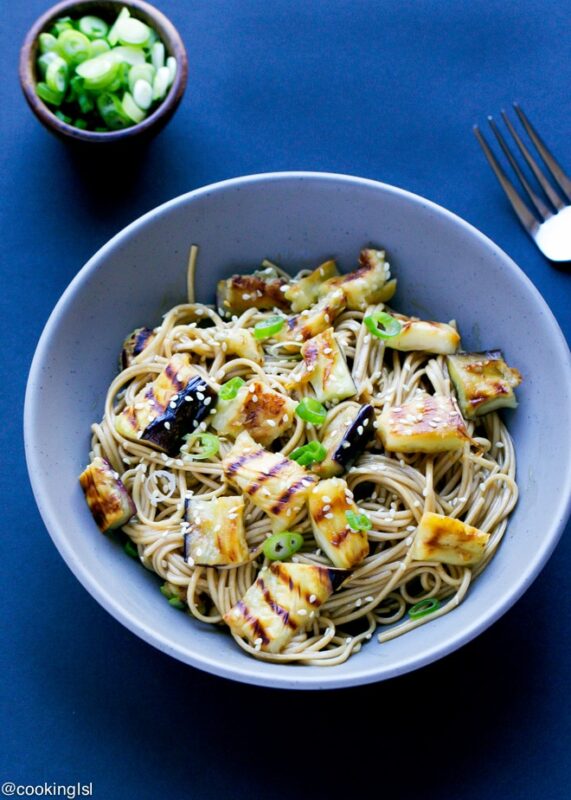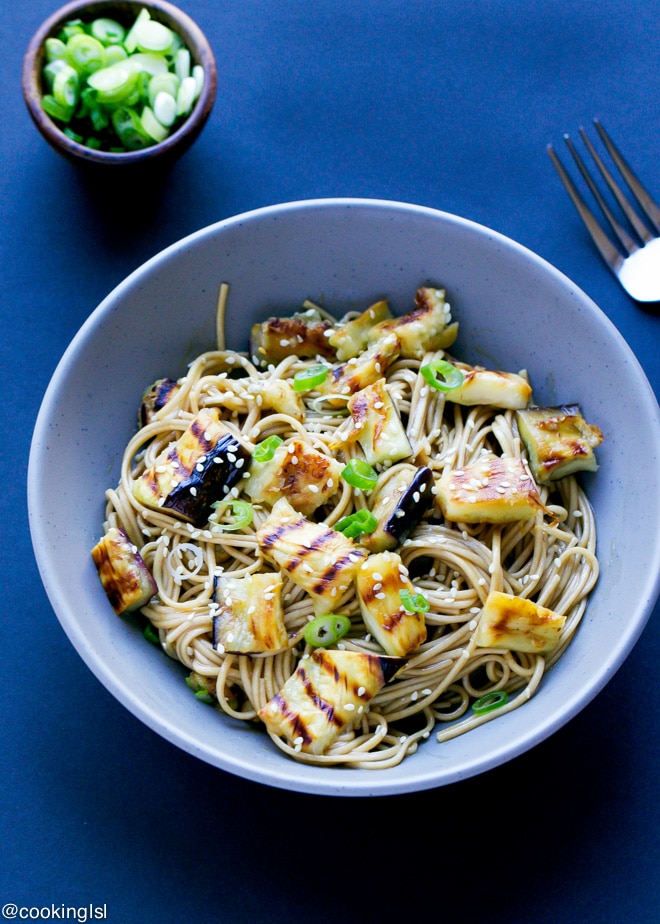 Grilled eggplant chunks paired with nutty soba noodles all come together in this simple and satisfying Asian inspired meal. Great for lunch or dinner.
Cheesy Eggplant Rollatini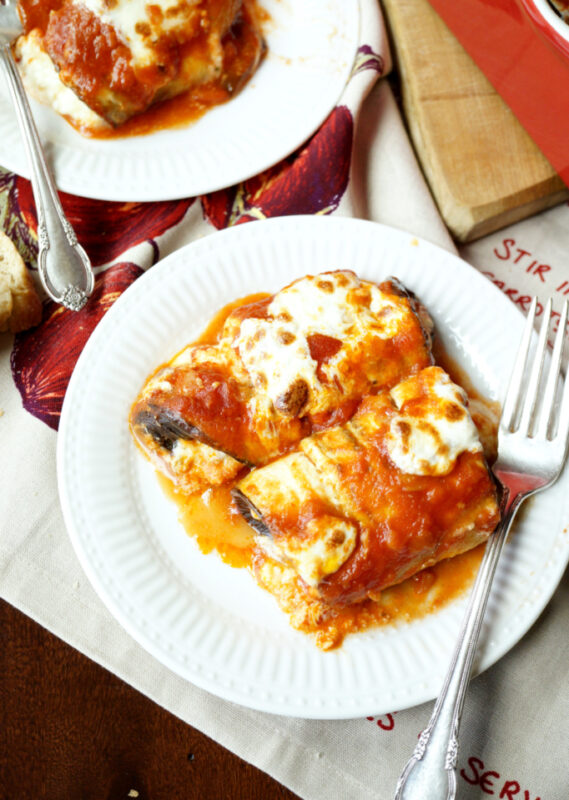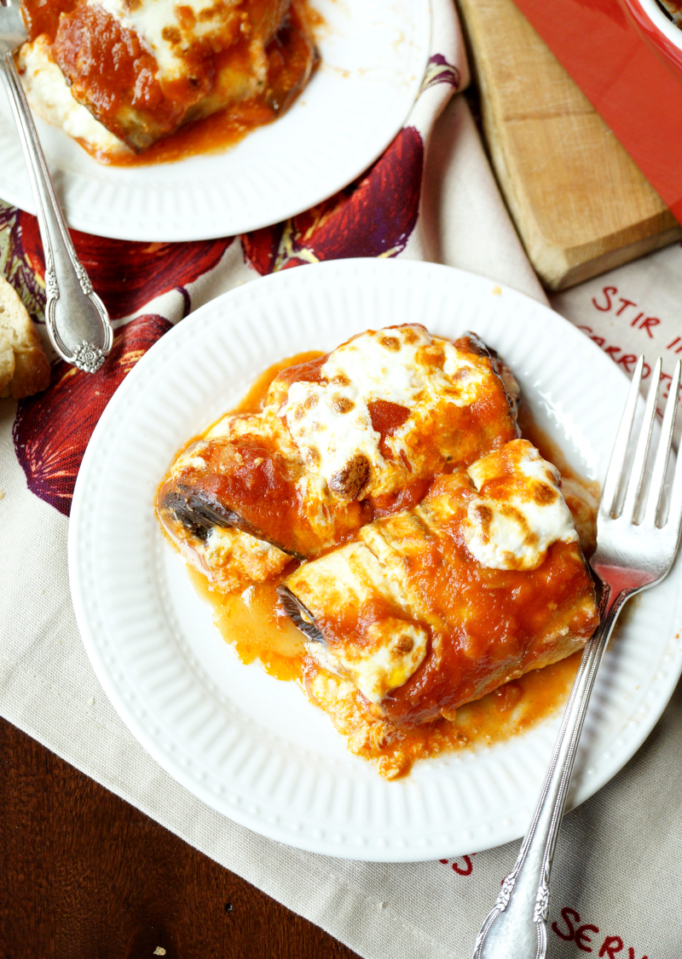 Aubergine slices stuffed with ricotta, covered in cheese and homemade tomato sauce, and baked until golden and bubbly. Seriously irresistible!
Indian-style Brinjal Bhaji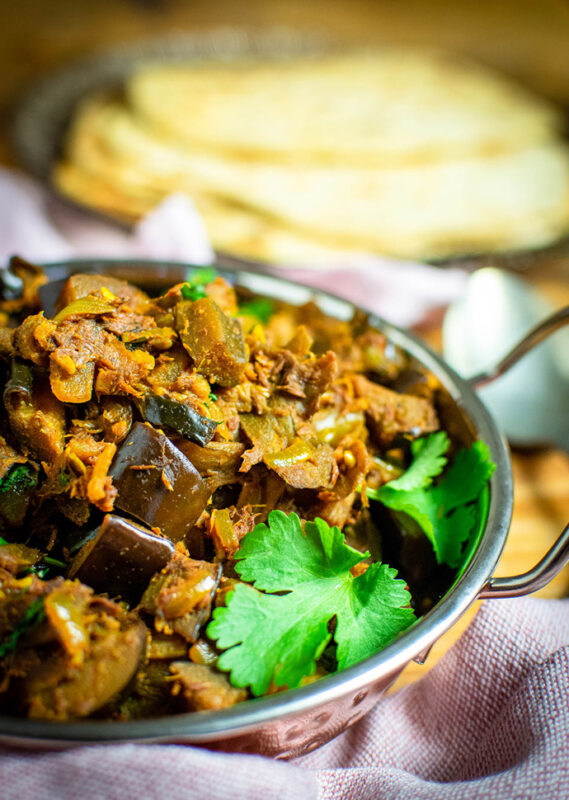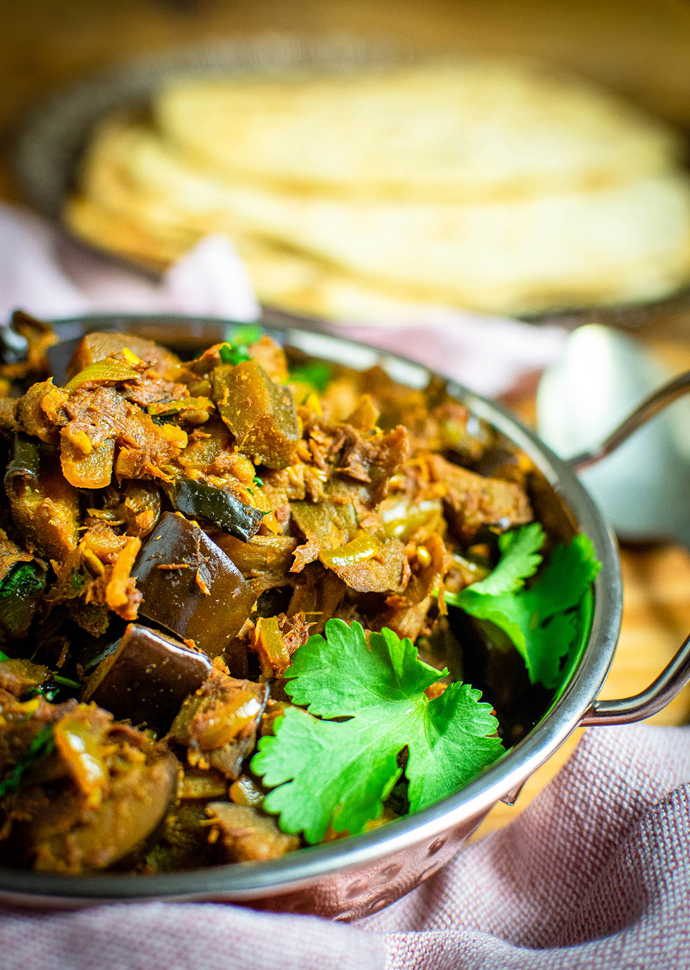 Also known as Aubergine Bhaji, this dish is a staple in UK Indian restaurants. And now this vegan recipe takes any Indian 'fakeaway' to the next level!
Middle Eastern Twice-Baked Baby Eggplants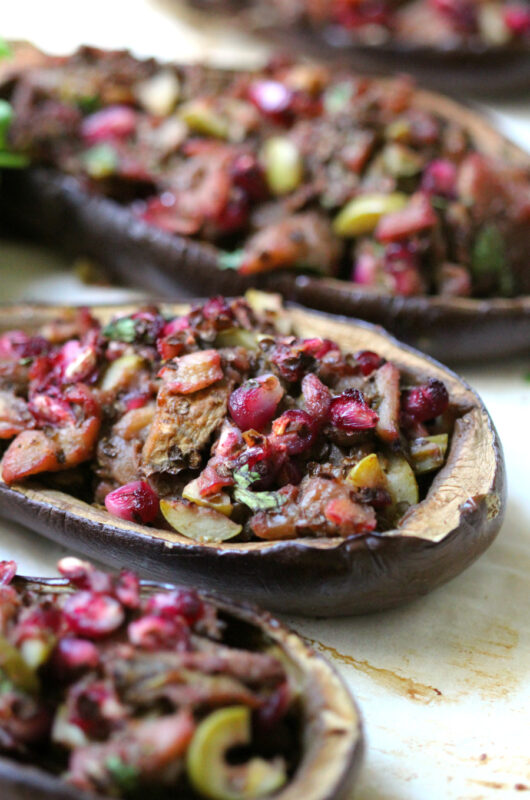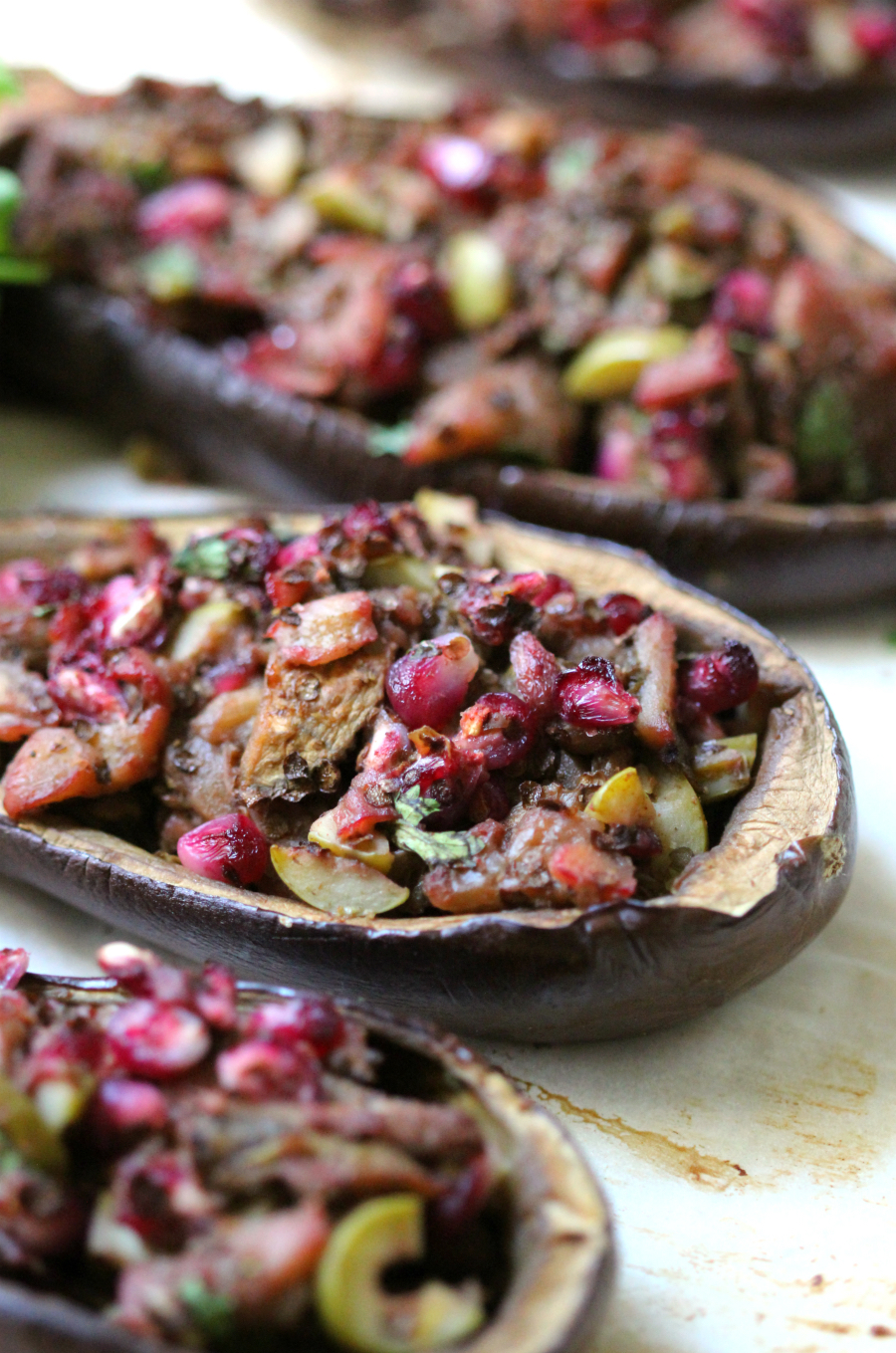 These lavorful twice-baked eggplants make a delicious gluten-free, vegan, paleo, and plant-based dish that will wow your family.
Vegan Eggplant Parmesan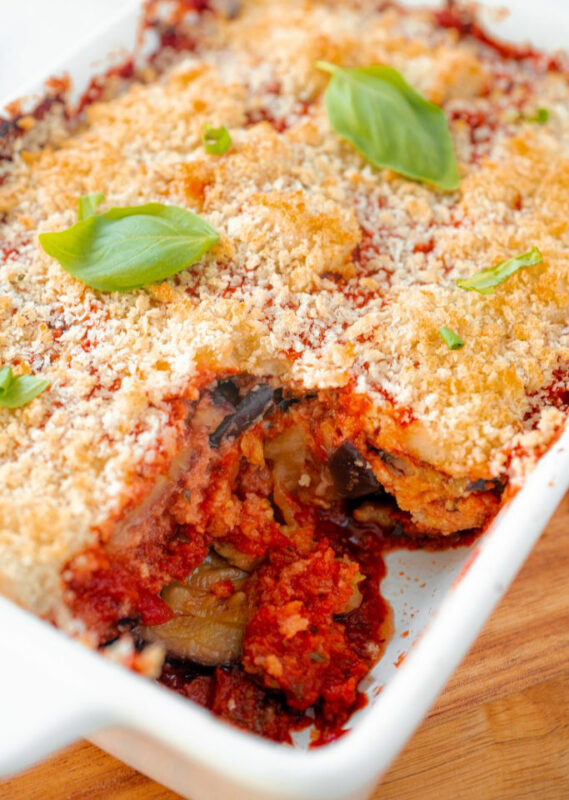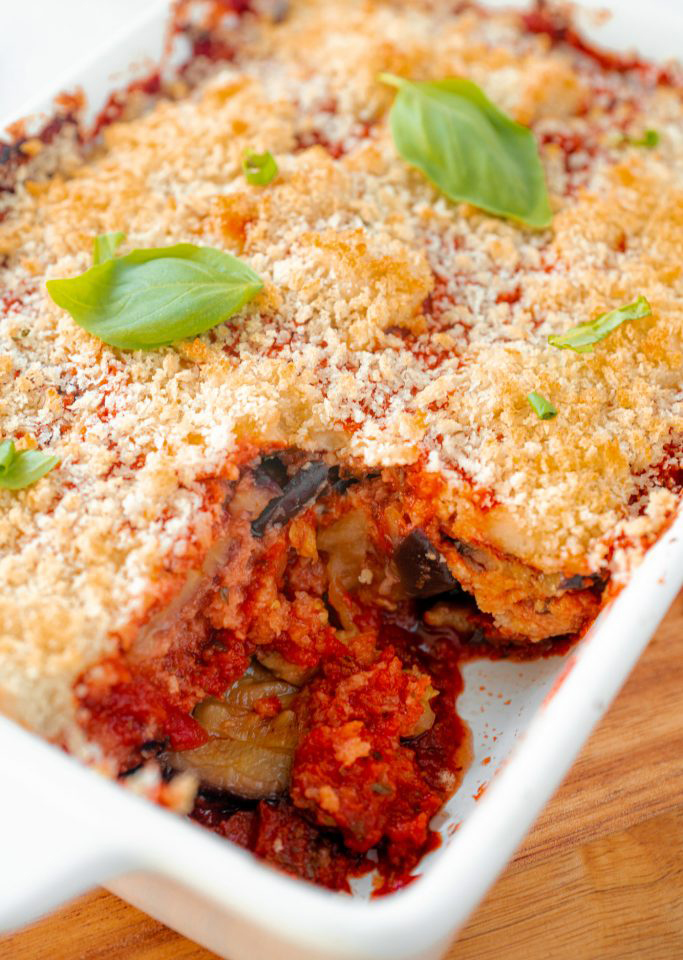 This easy vegan aubergine Parmesan is indulgent while being light and tasty at the same time.
Vegetarian Italian Cannelloni Pasta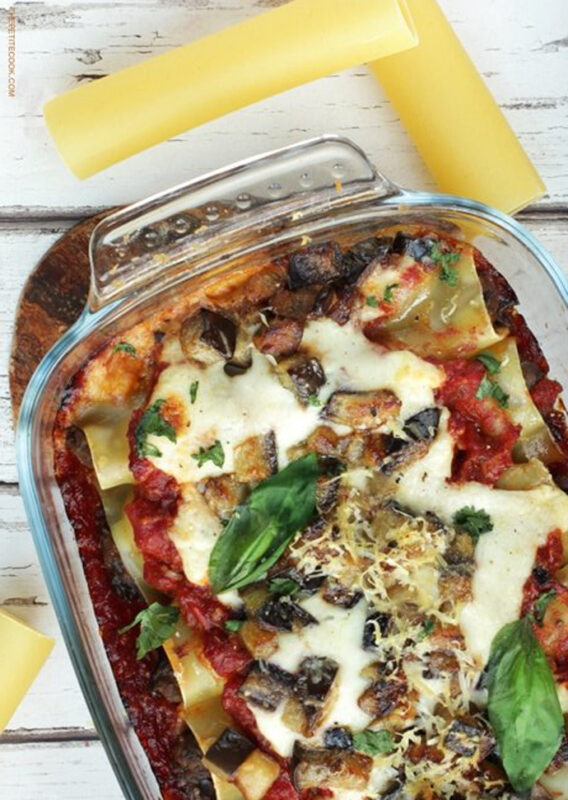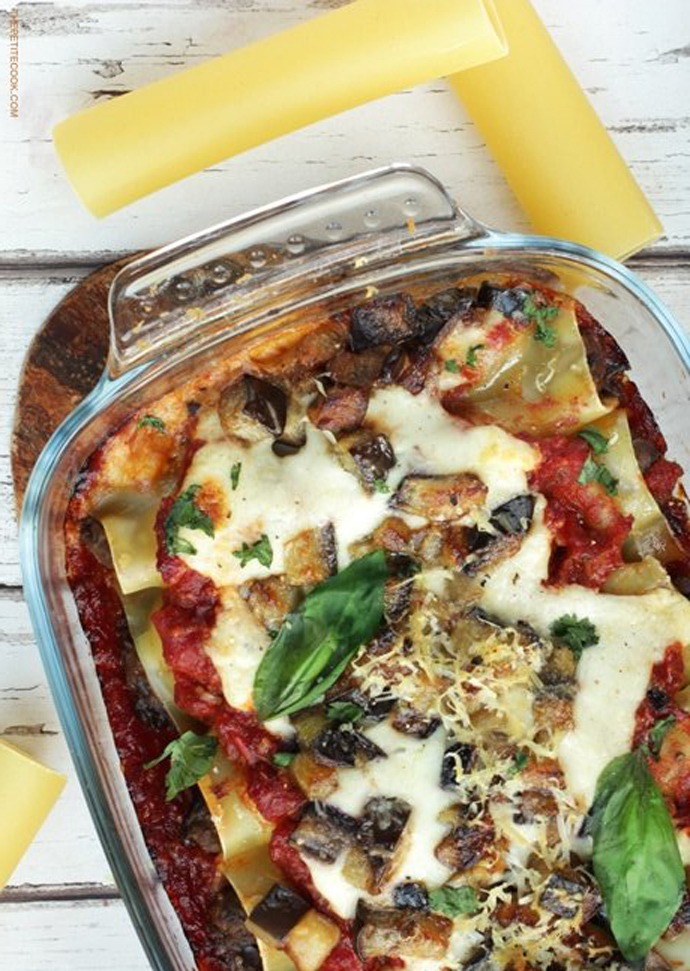 Cannelloni is Italian comfort food at its finest. Try these veggie-loaded stuffed pasta for a fantastic meal to share.
Vegan Moussaka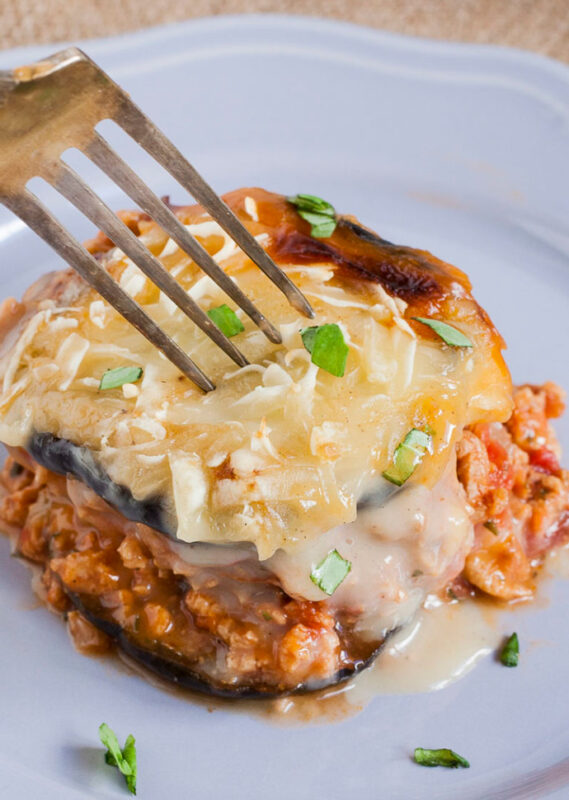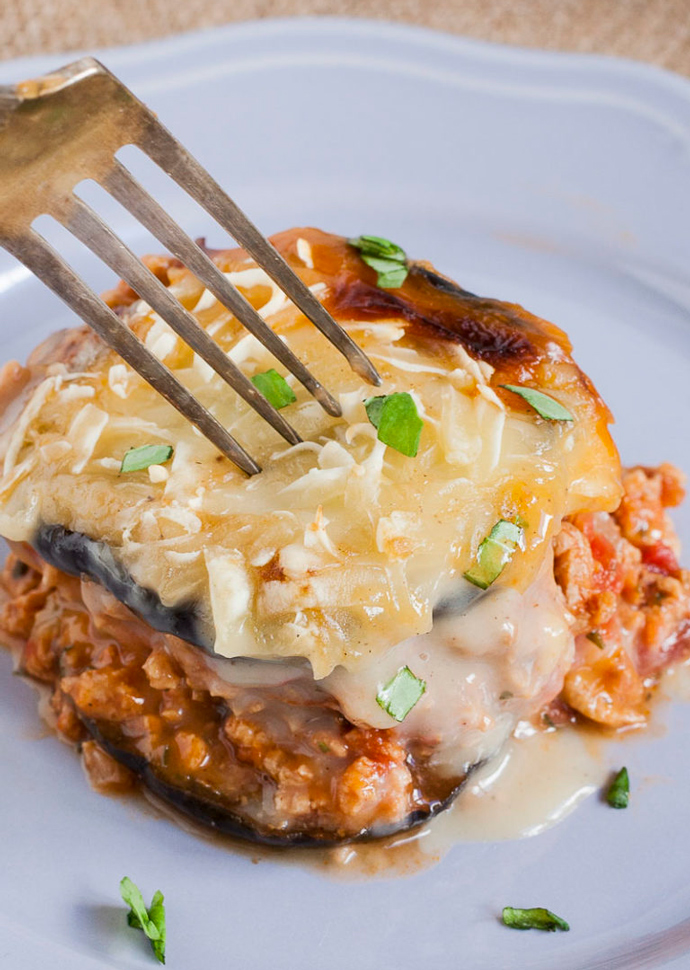 Layers of eggplant slices, a hearty tomato-based mince ragú sauce, and a creamy white bechamel combine all together for a totally irresistible veggie moussaka.
Simple Baingan Masala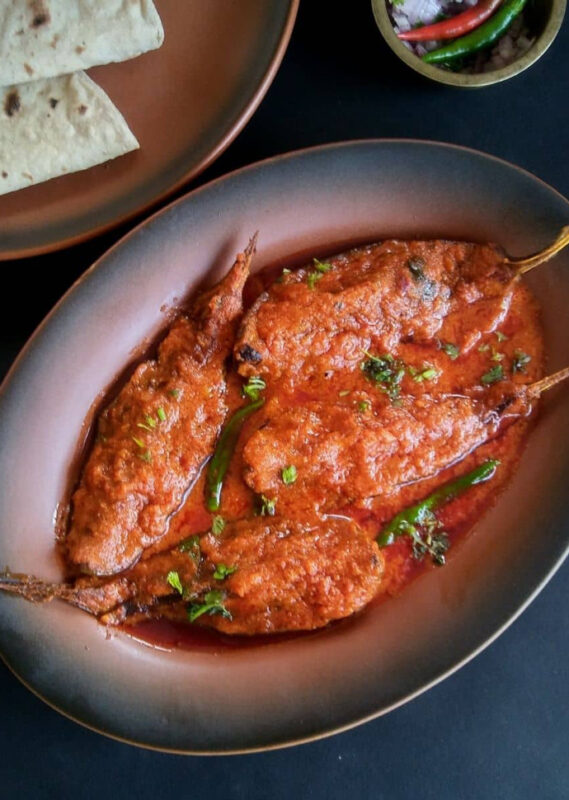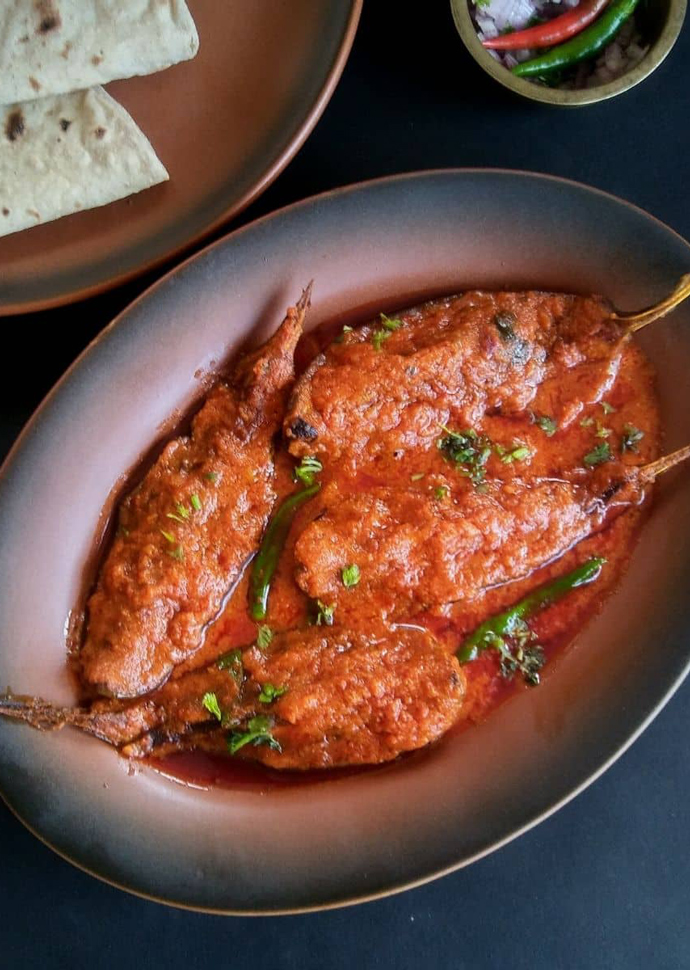 A simple yet flavorful brinjal masala curry, where eggplants pieces are fried first then cooked in an onion-tomato based gravy.
Grilled Eggplant Kebabs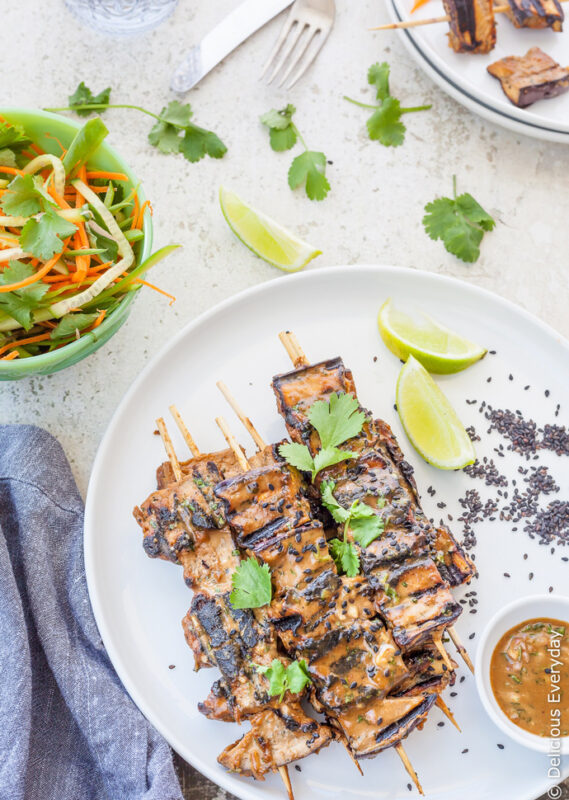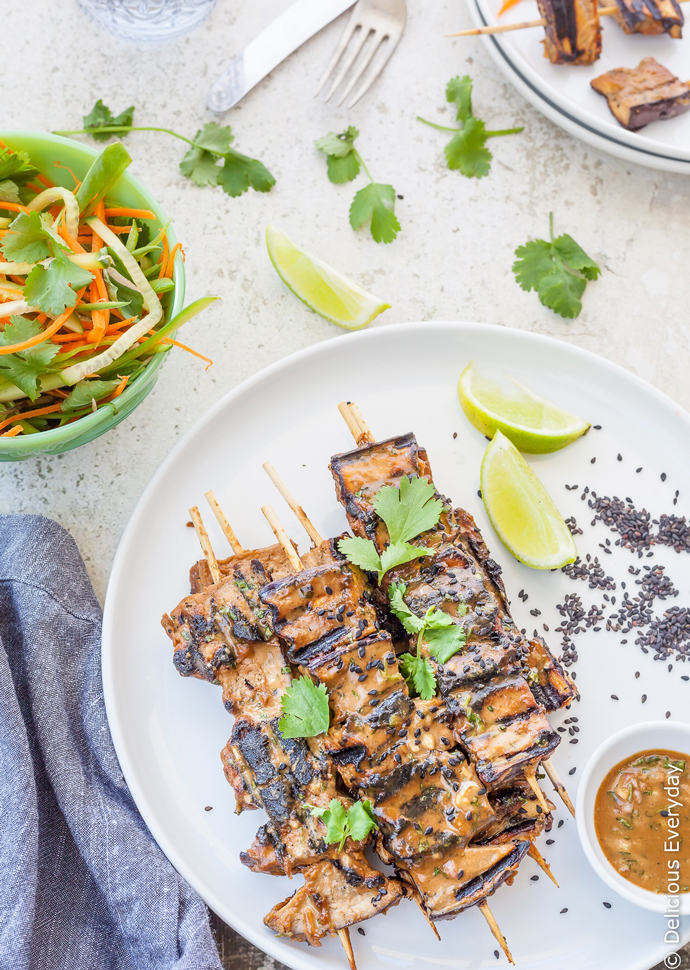 These veggie kebabs feature a delicious tahini satay marinade. A fun twist on the traditional satay recipes that is vegan, nut free & gluten free.
Hidden Vegetable Pasta Sauce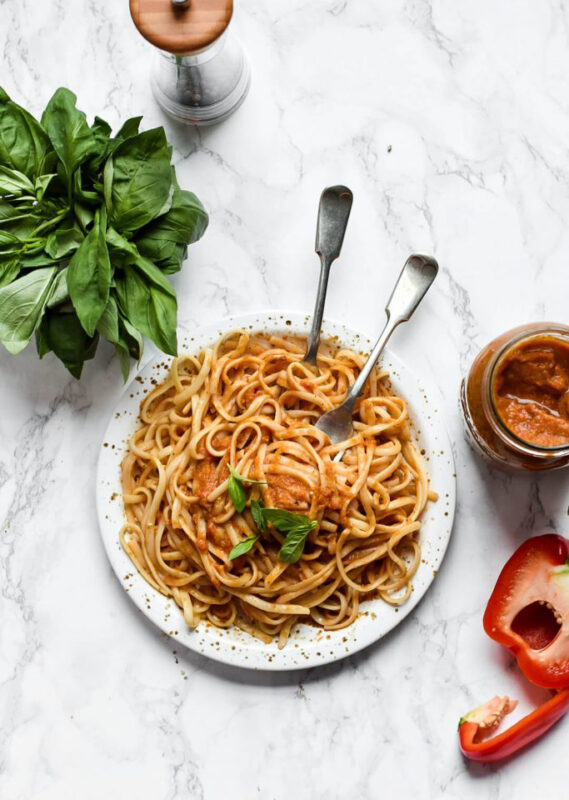 Fool your picky eaters with this super tasty, secretly healthy hidden vegetable pasta sauce! Vegan, gluten-free, and meal-prep friendly!
VEGETARIAN AUBERGINE APPETIZERS AND SIDES
Sicilian Eggplant Caponata (Vegan & GF)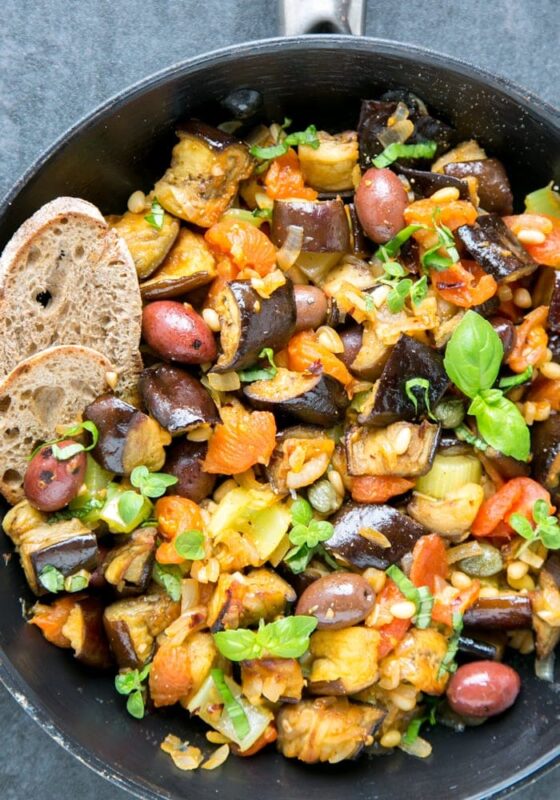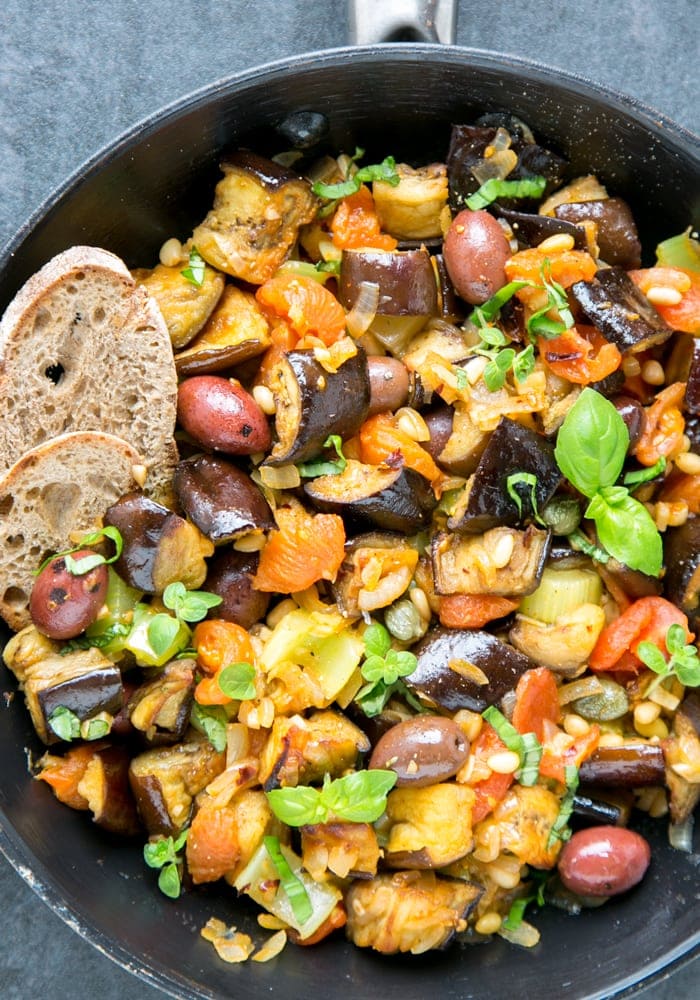 Roast aubergine and veggies on a baking sheet or skillet, and you'll get an amazing Italian dish perfect to share. Plus, it's naturally gluten-free and vegan!
Creamy Vegan Bean and Aubergine Casserole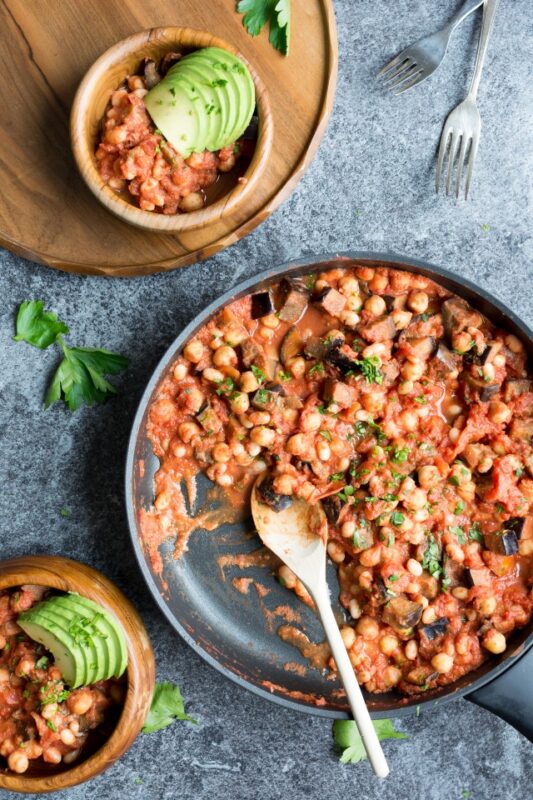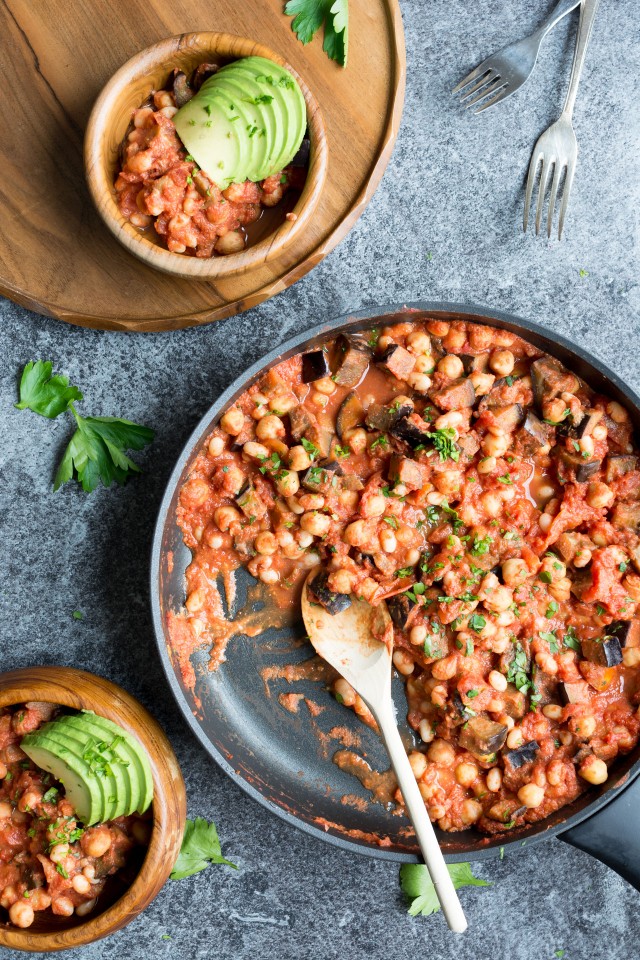 Stir-fried aubergine with beans, tomatoes and spices combine together for a delicious and absolutely satisfying 10-minute eggplant dish.
Georgian Eggplant Rolls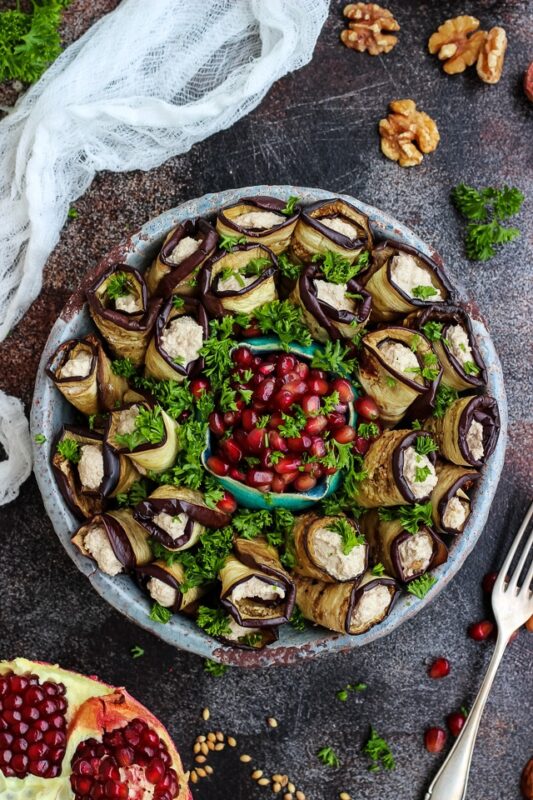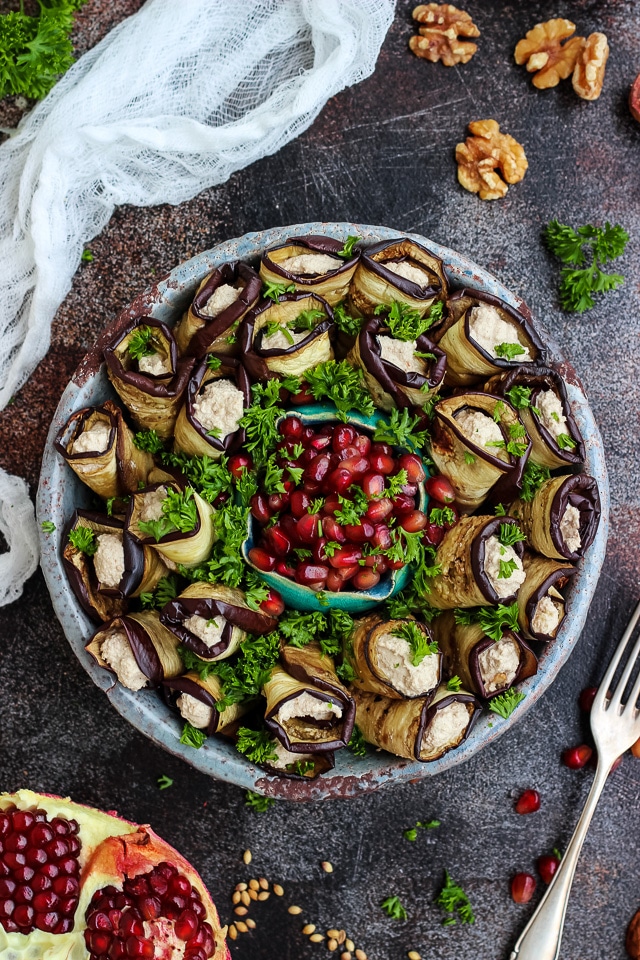 These 3-Ingredient Georgian eggplant roll-ups with a delectable walnut filling make a delightfully simple, healthy vegan appetizer.
Easy Ratatouille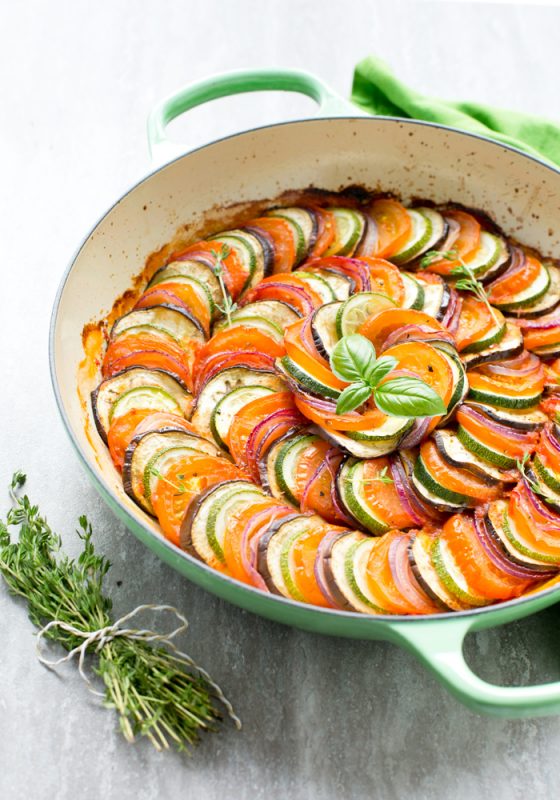 You can't go wrong with this naturally-vegan easy French ratatouille! To get those perfect evenly-sliced veggies, use a thin Japanese eggplant.
Roasted Baby Eggplant with Stir-fry Sauce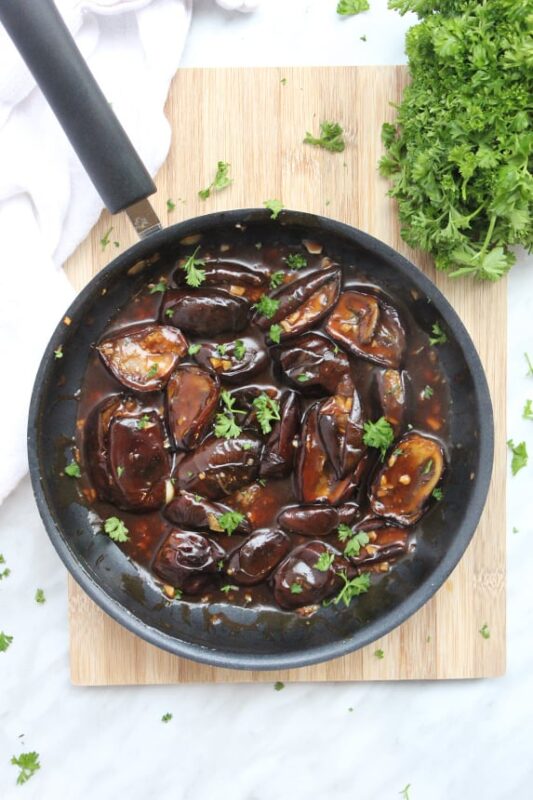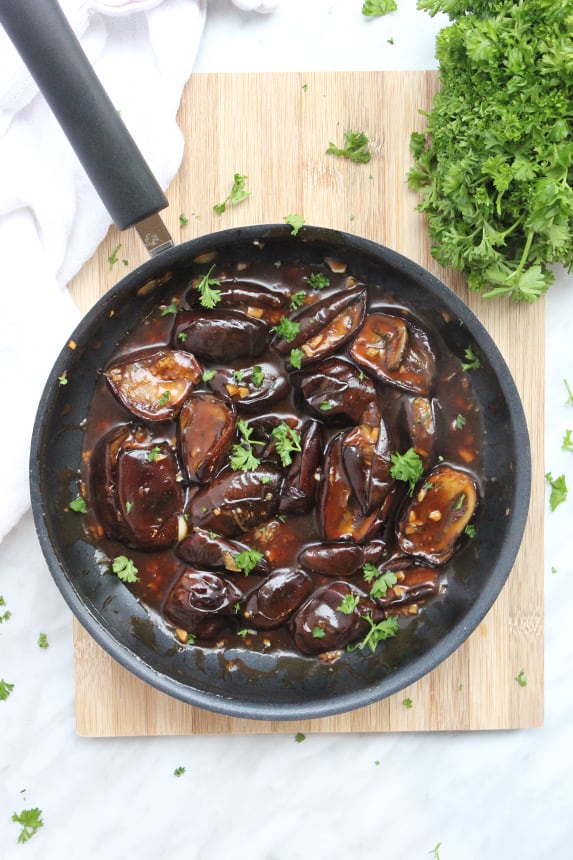 A simple vegetarian Chinese stir fried dish that comes together quickly for an easy weeknight side dish or meal.
Homemade Roasted Baba Ganoush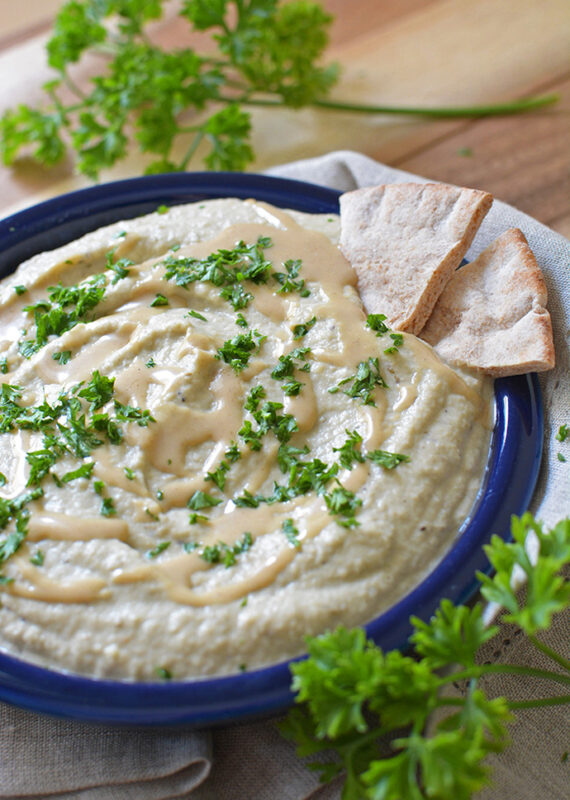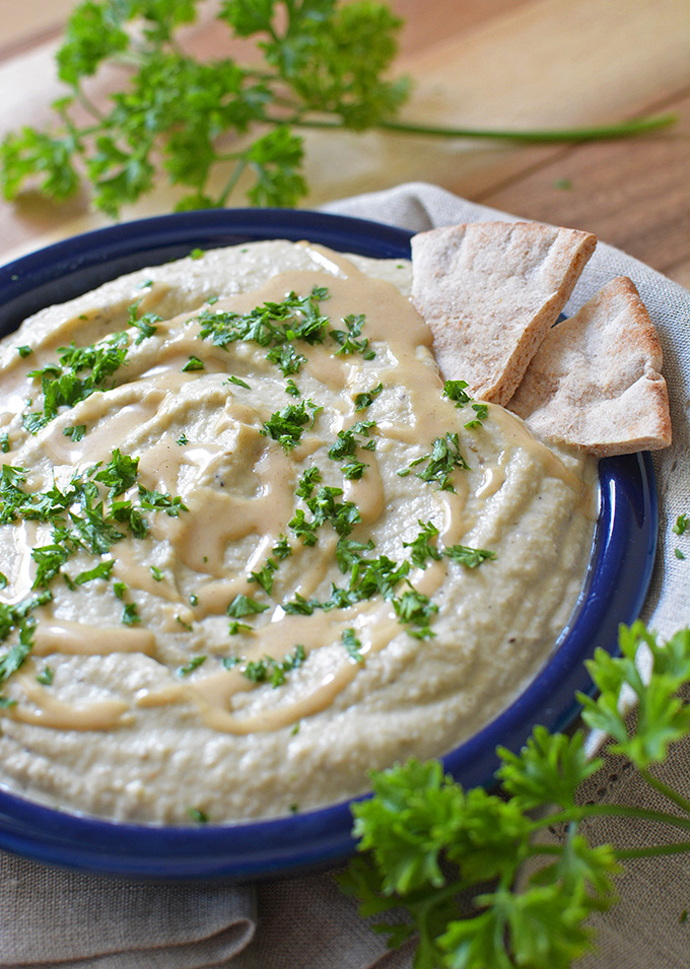 Turn roasted eggplant into something extra magical with this creamy, garlicky homemade baba ganoush.
Moroccan Honey Glazed Eggplant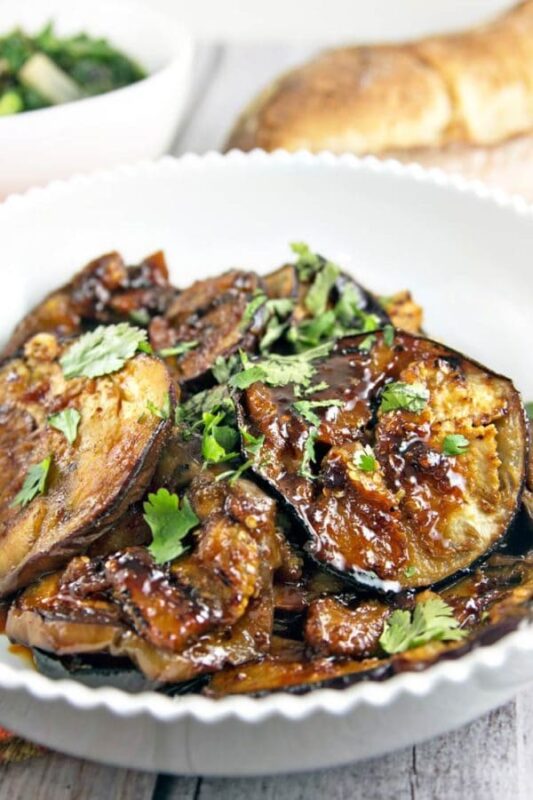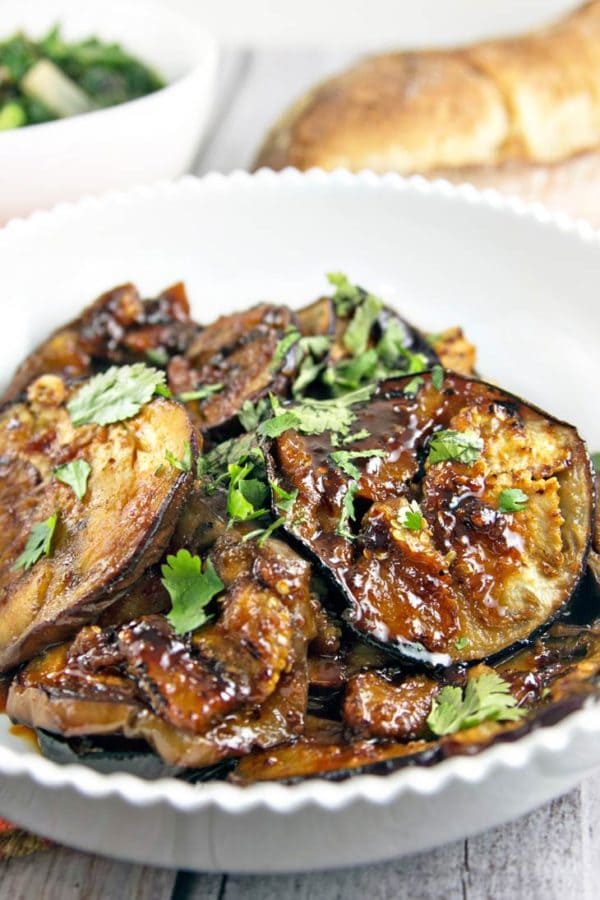 These glazed grilled aubergine slices make a fantastic side dish for pretty much anything.
Eggplant Parmesan Sandwich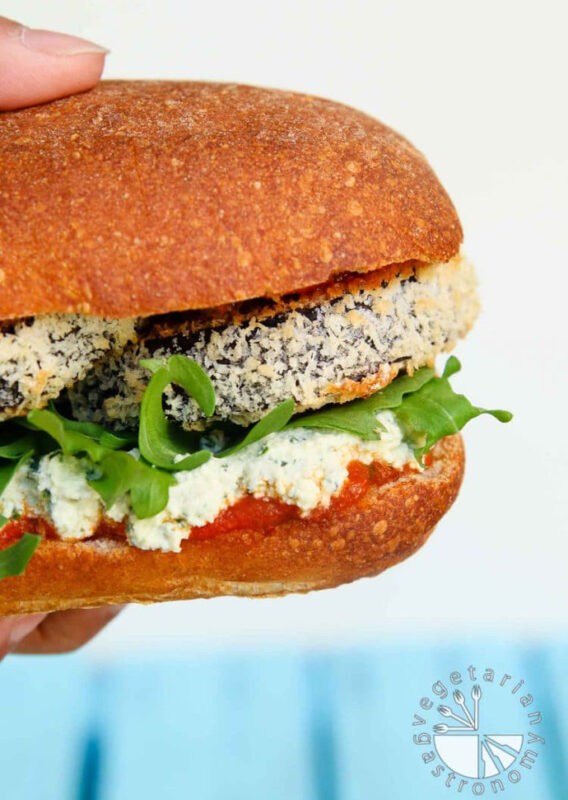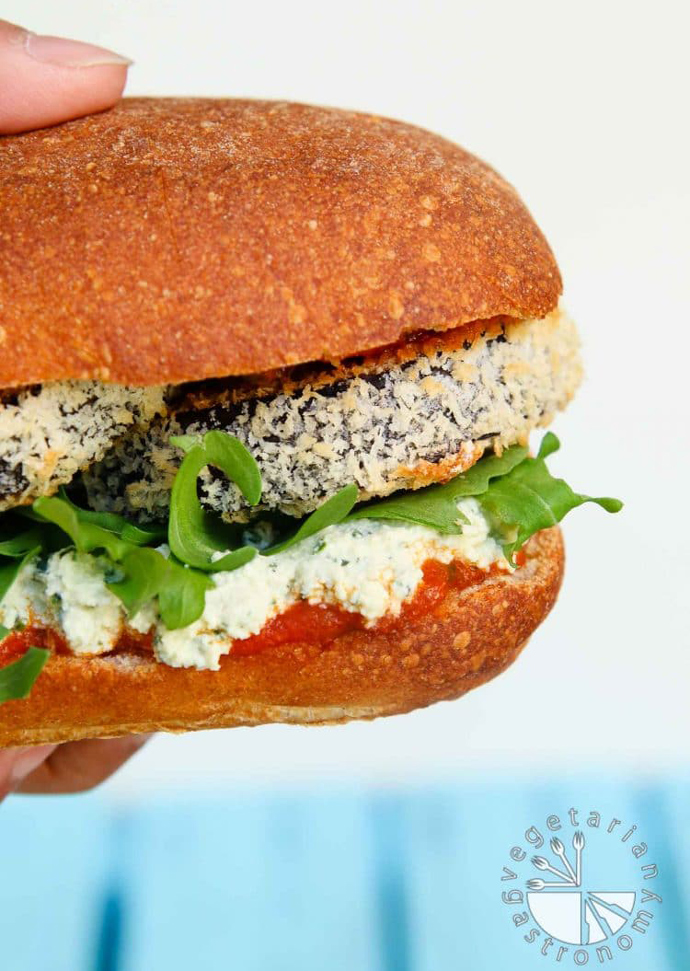 If you like aubergine parmigiana and sandwiches, then you're gonna absolutely LOVE this good-for-you eggplant parm sandwich.
Eggplant Cakes with Lemon Sauce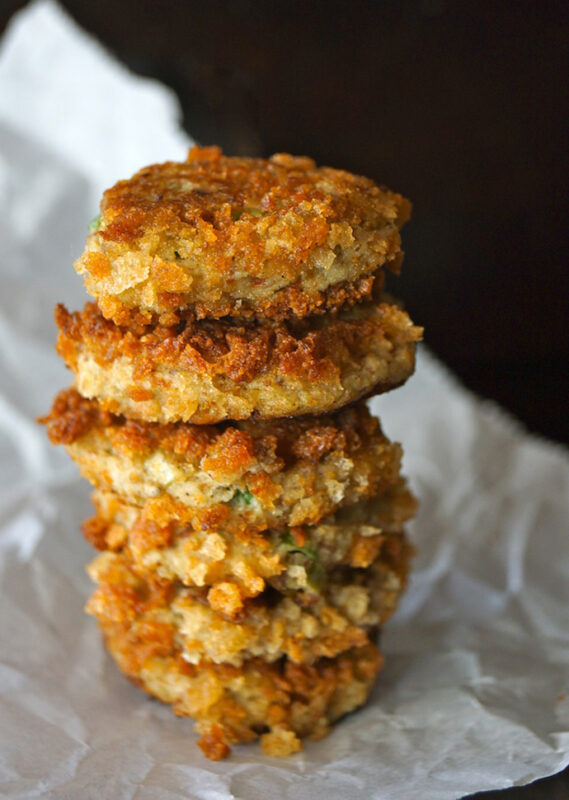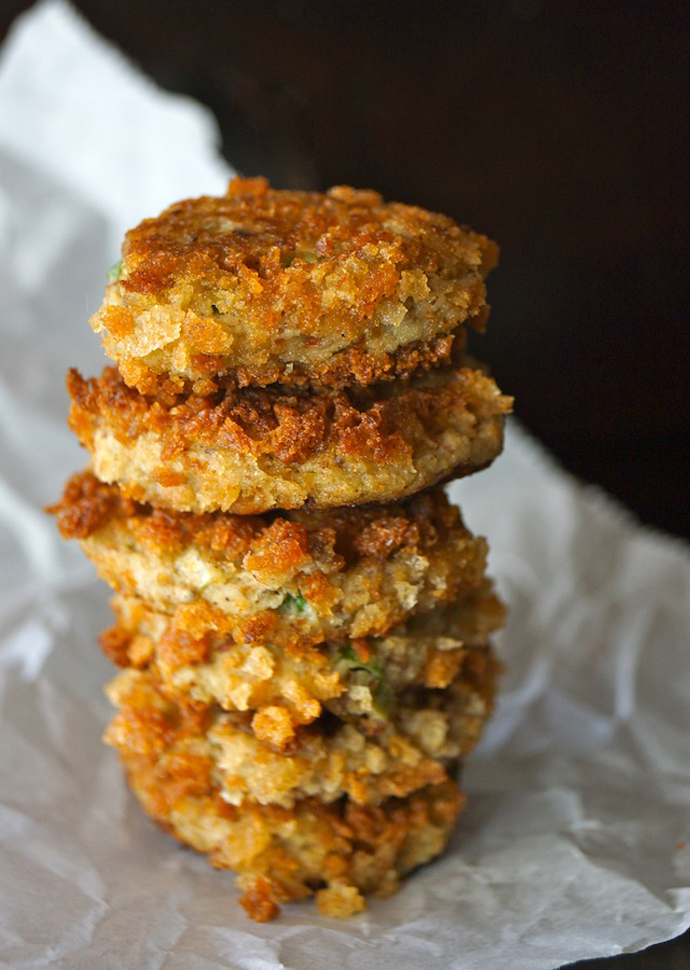 Crispy on the outside and soft in the center, these super flavorful aubergine cakes are sure to be a big crowd-pleaser.
Crispy Eggplant Parmesan with Basil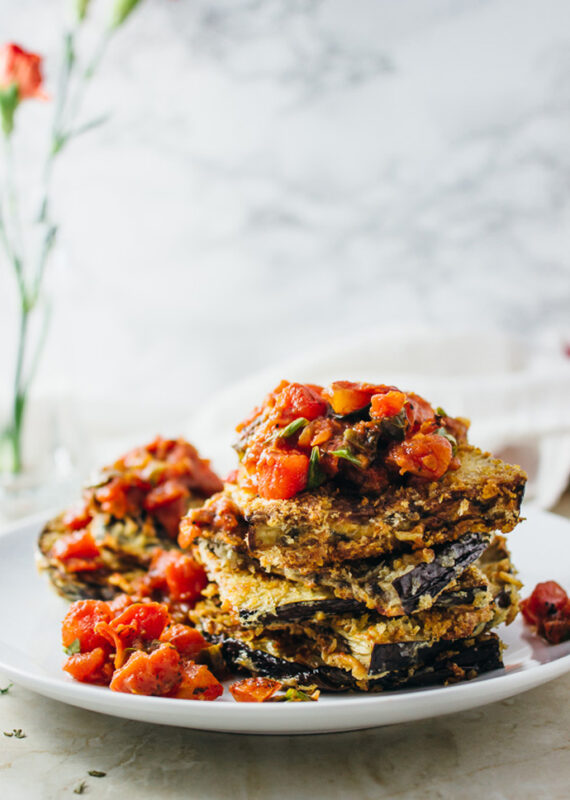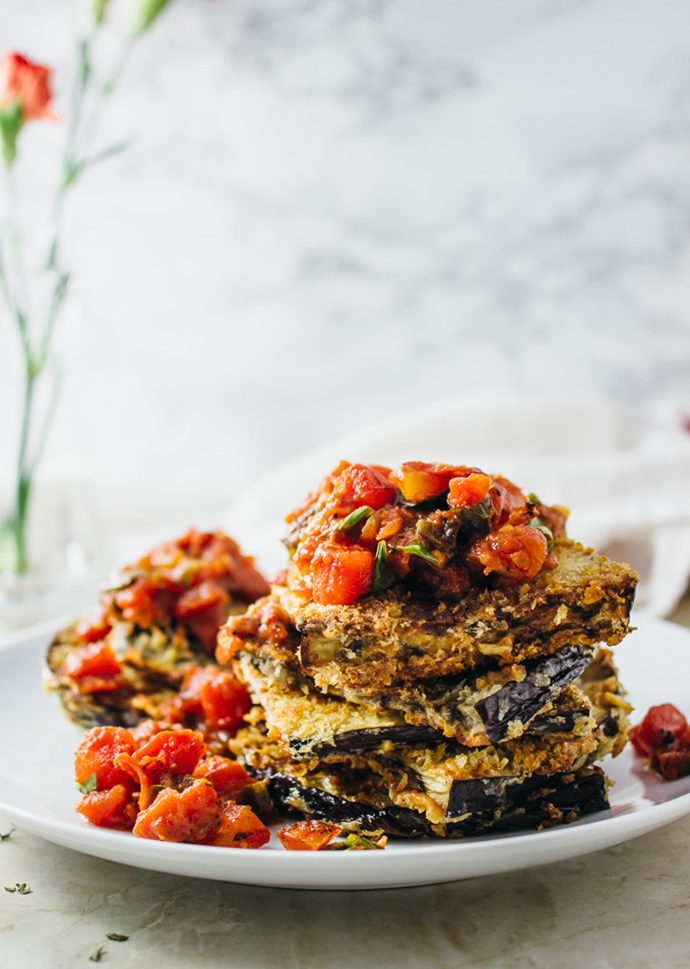 Crispy baked eggplant coated in breadcrumbs, and topped with olive oil sauteed tomatoes and fresh basil. A simple yet delicious dish to enjoy all year long.
Grilled Eggplant Stacks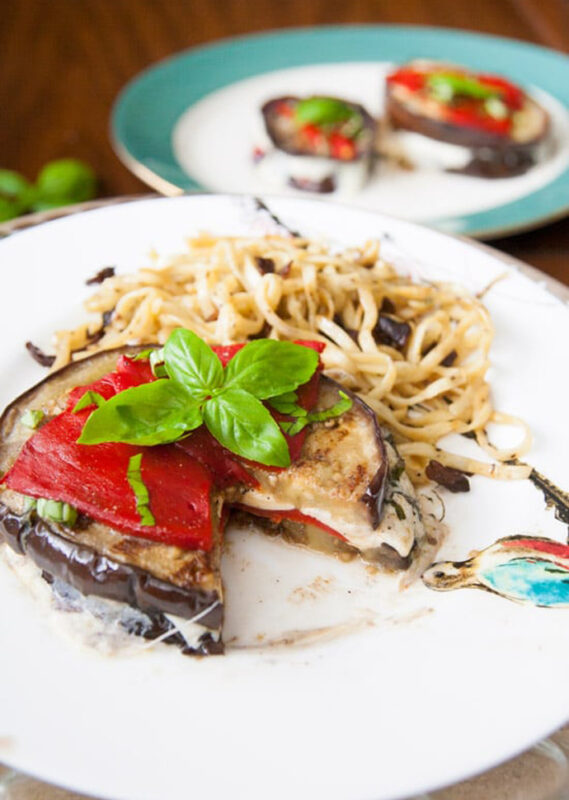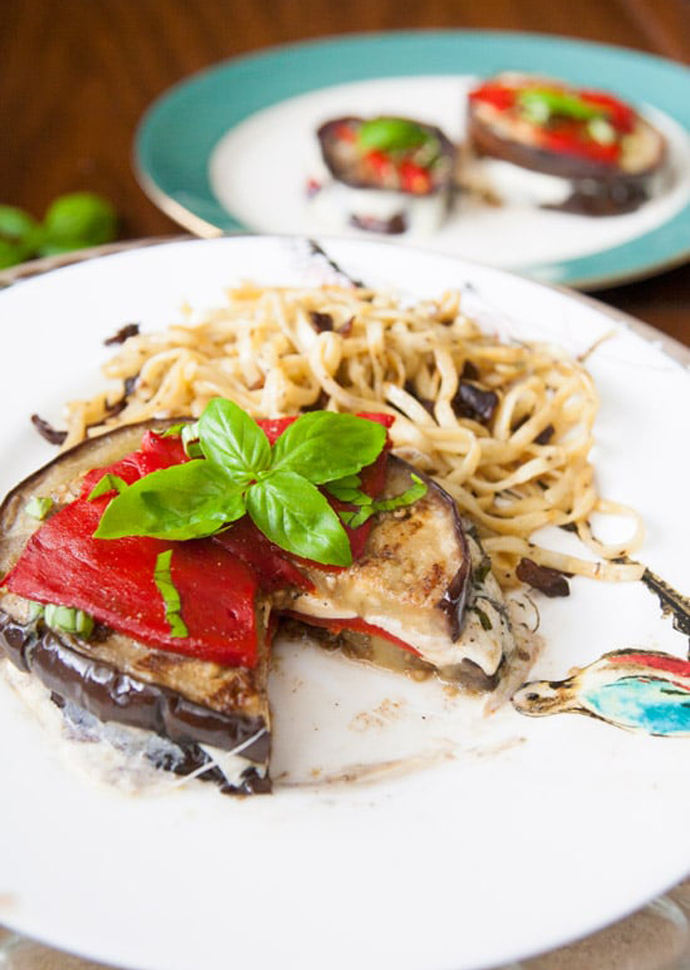 Grilled aubergine stacks stuffed with cheesy mozzarella and more veggies make a fantastic, lighter dinner meal.
Oven-Baked Eggplant Fries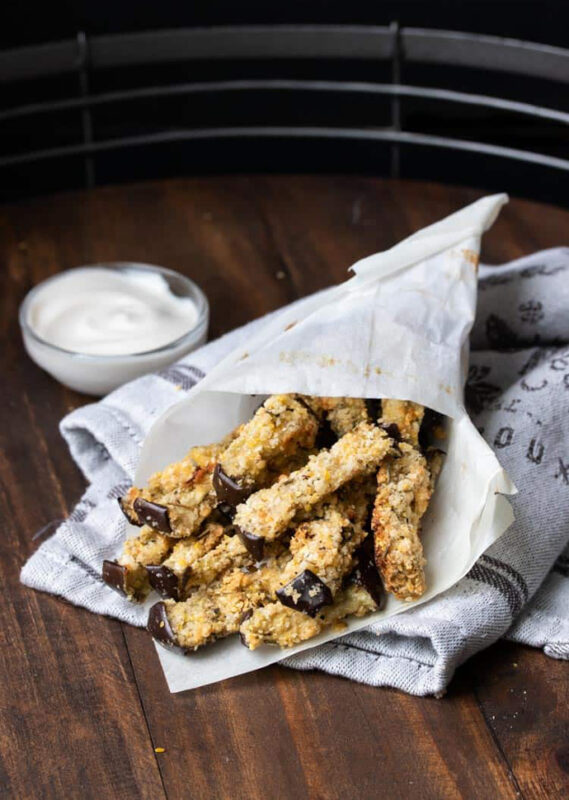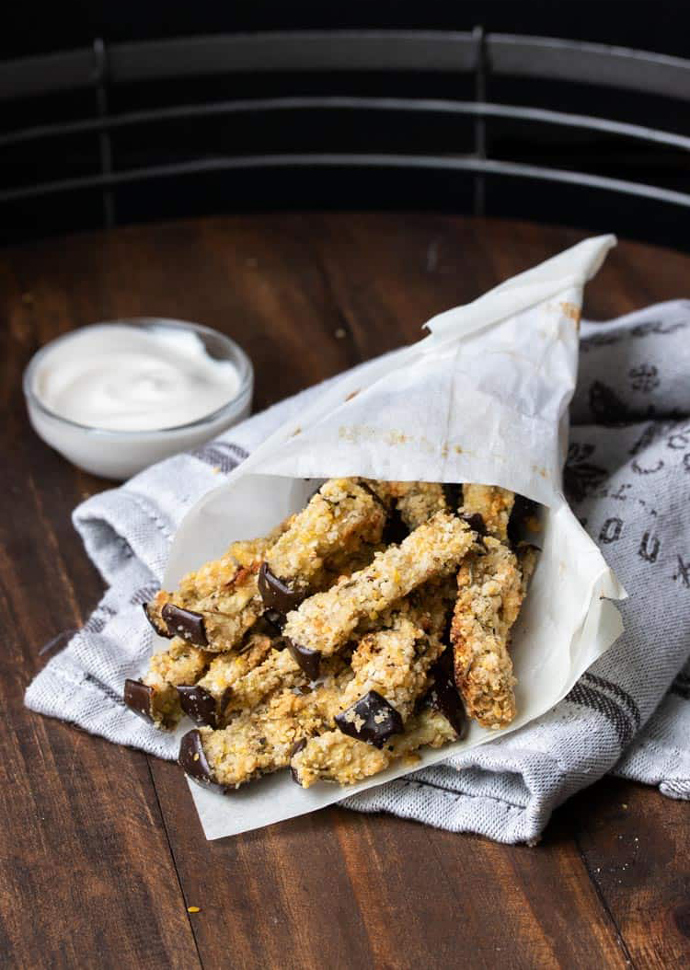 Move over potato fries, these vegan eggplant fries will make you change the way you feel about eggplant. Crispy, healthy and oven-baked, they pair perfectly with any sauce!
Kabocha Hummus & Aubergine in Chickpea Wraps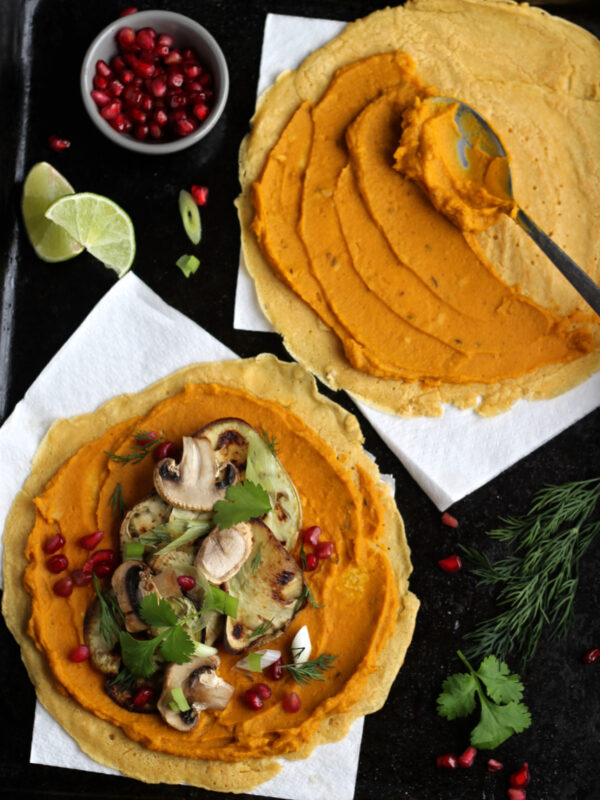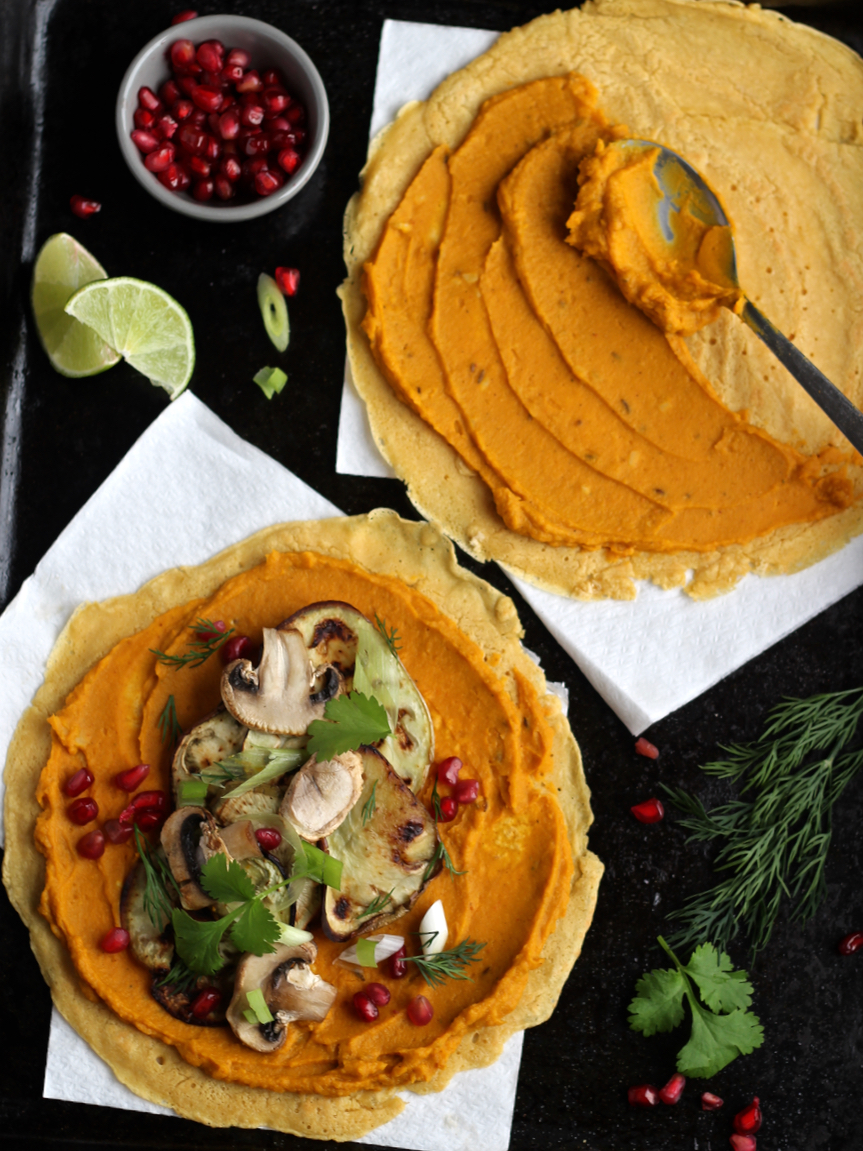 A vegan street food inspired recipe featuring gluten free chickpea flour wraps, kabocha hummus and a mix of fried aubergines.
Eggplant Pate'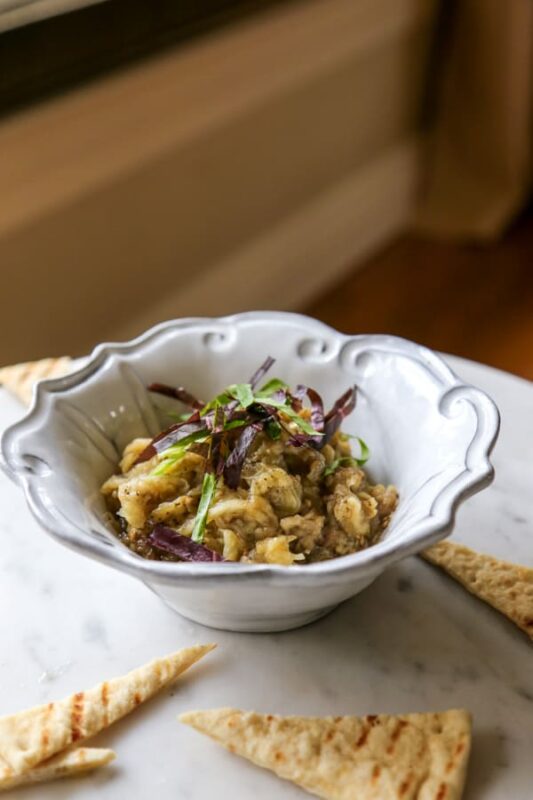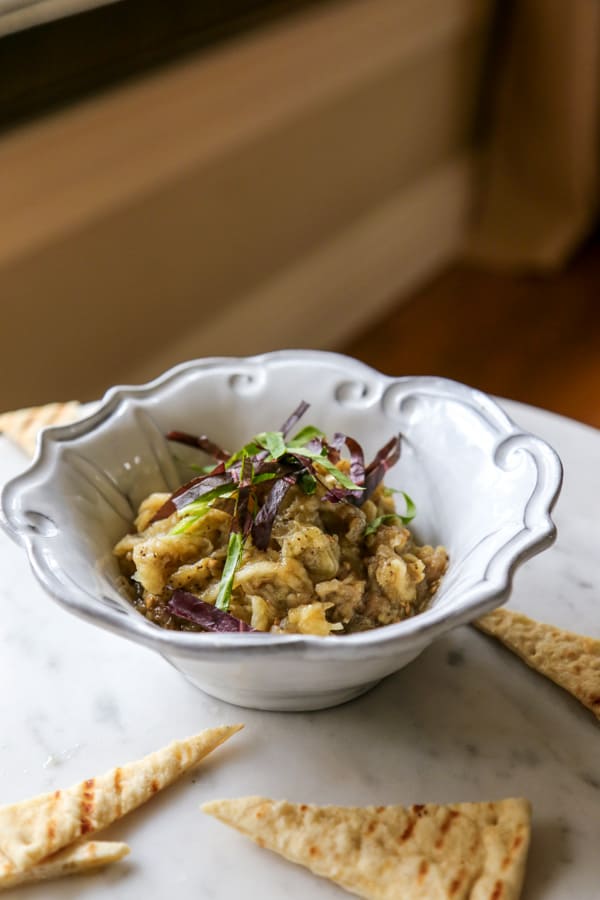 While many eggplant dips use a ton of ingredients this one only has 3 ingredients and is loaded with flavour.
Crispy Baked Eggplant Bites with Lemon Aioli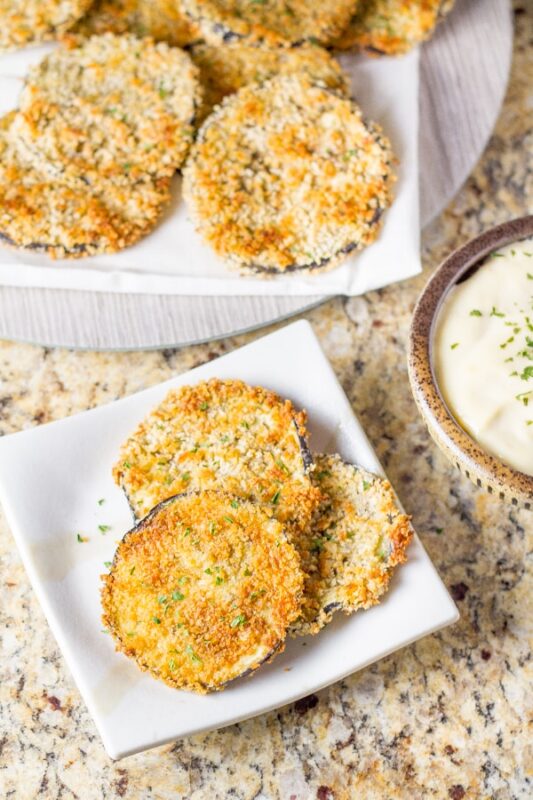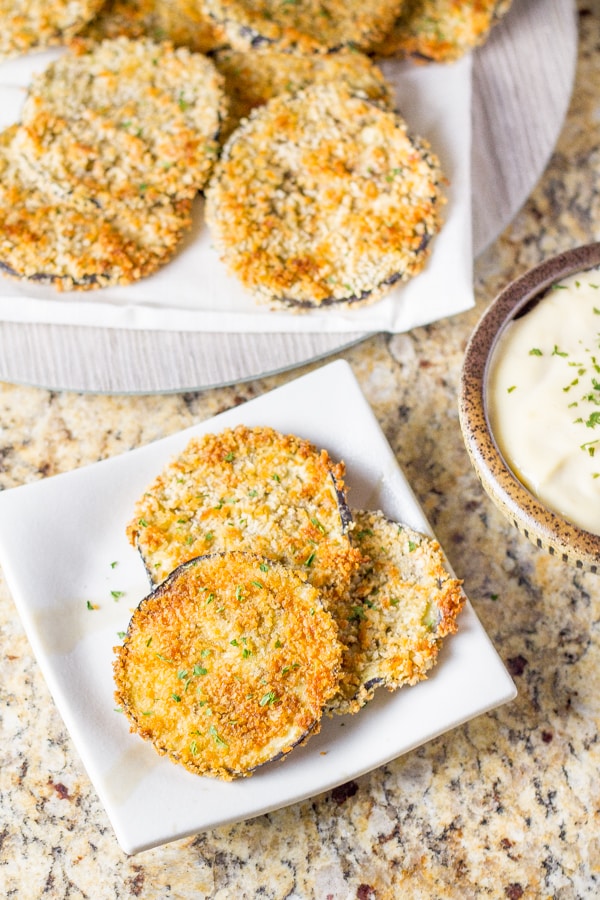 These crispy aubergine slices are great for sharing!
Baba Ganoush Hummus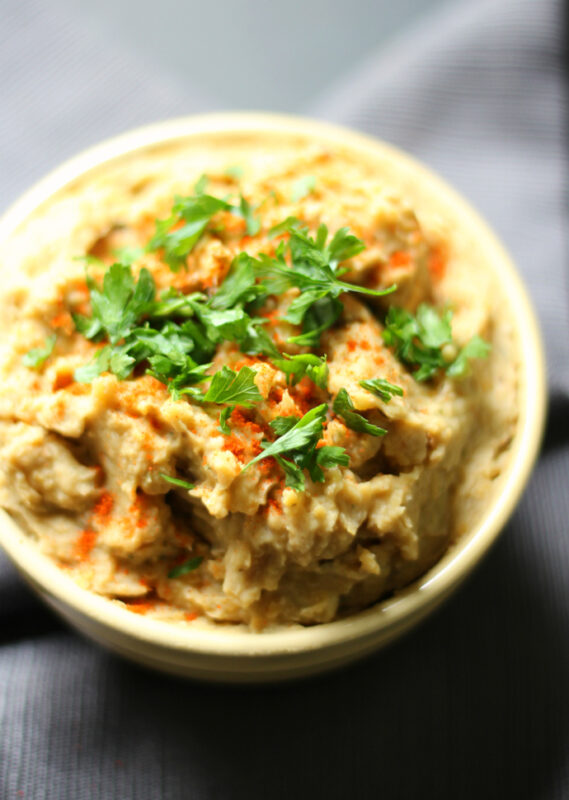 Combine 2 of the best dip recipes to make Baba Ghanoush Hummus! Full of deep, smoky, and roasted flavors, add in chickpeas, and you'll get your healthy veggies and protein in one dip!