Looking for the best chickpea recipes? These delicious and easy recipes will cover breakfast, lunch, dinner and even dessert!
What's not to love about chickpeas?
Chickpeas are inexpensive, available all-year-round online and in-store, and make such an incredibly versatile ingredient.
They're nutritious and have plenty of protein, making them an excellent substitute for meat-free dishes.
So whether you are fully vegan or vegetarian, or just trying to eat more plant-forward dishes to reduce your meat income, healthy chickpeas come to the rescue!
From vegetarian and vegan chickpea recipes to easy garbanzo beans main courses, these easy meat-free chickpea recipes will cover you all the way from breakfast through dinner time.
I've included some great ideas to use chickpea flour (aka graham flour) and canned chickpeas, and you'll find some delicious desserts too!
Best of all, you can start by using dried chickpeas and cook them at home, or just grab a jar or can of chickpeas and start making the recipes below straight away.
CHICKPEA MAIN COURSE RECIPES
Indian Butter Chickpeas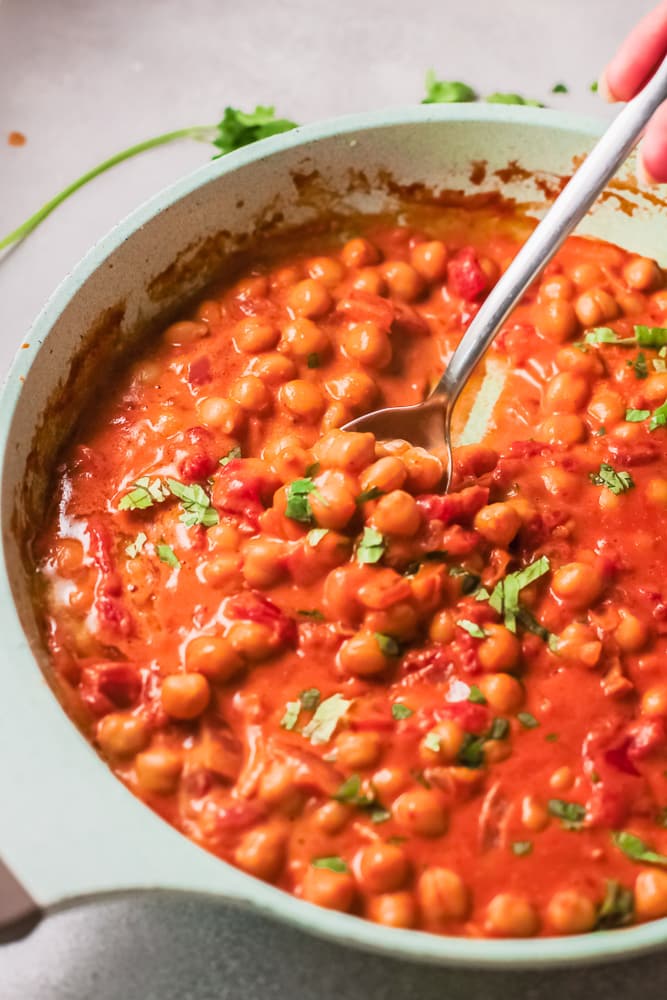 This 30-minute meal has all the flavor of the butter chicken you know and love- but this vegan version is made with healthy chickpeas instead!
Shakshuka with Chickpeas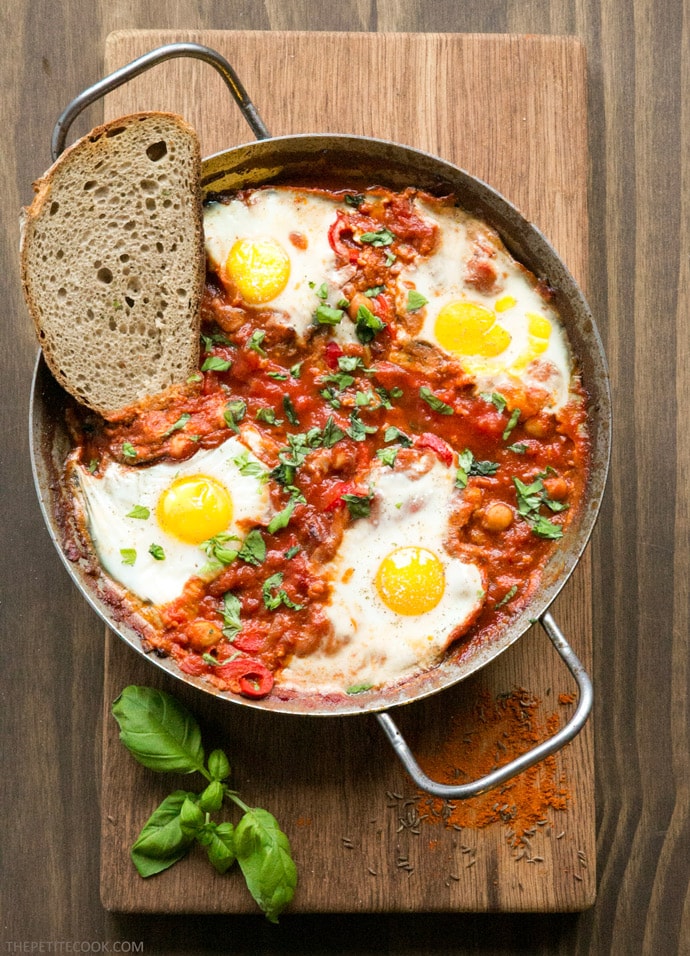 Naturally gluten-free, this one-pot brunch recipe is totally easy to make in less than 30 minutes. For a vegan version, simply omit the eggs.
Al Pastor Chickpea Tacos
Al Pastor Chickpea Tacos feature a bright and bold pineapple chili sauce tossed with mushrooms, chickpeas, and onion. The most flavorful vegan tacos, even the most devout carnivores will love this 30 minute recipe.
Chickpea Gyros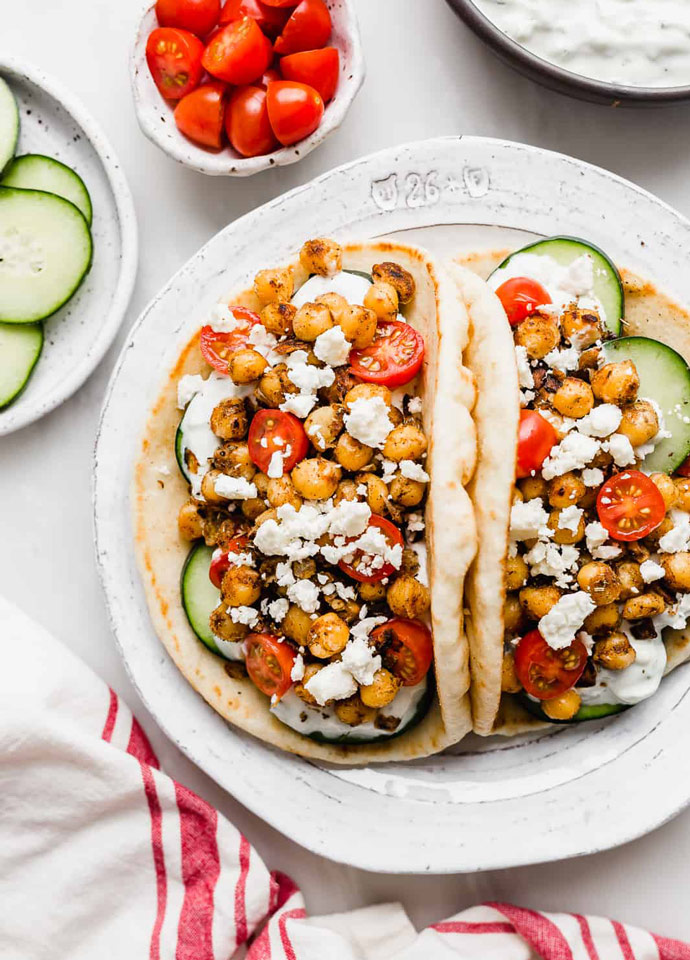 These 20 minute Chickpea gyros are the perfect vegetarian meal when you're running short on time but still want a flavor-packed healthy meal.
Harissa Baked Aubergine and Chickpea Sweet Potato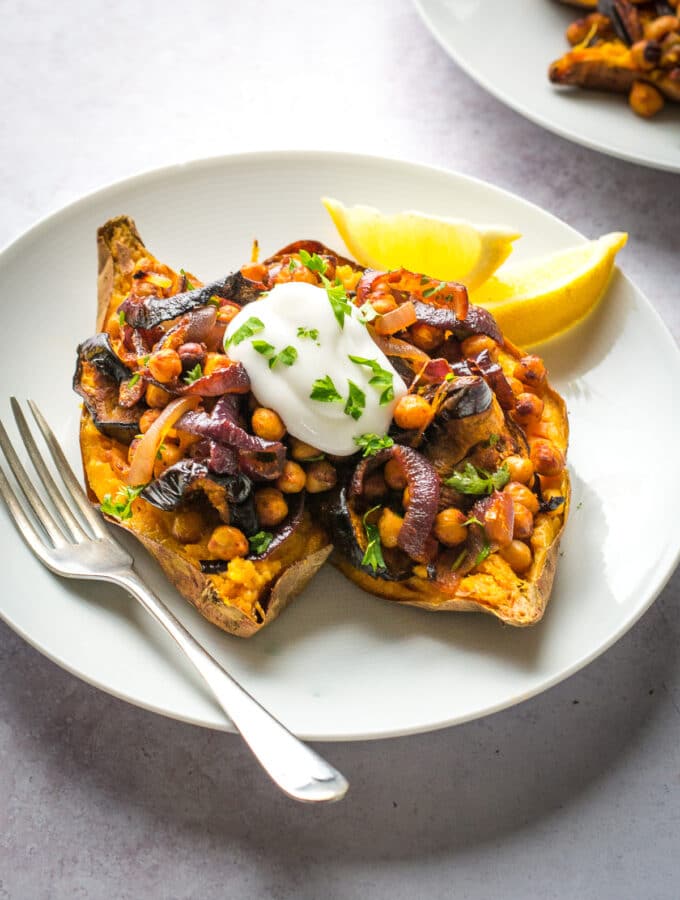 This delicious one-pan vegan traybake makes a hassle-free midweek dinner.
Mediterranean Chickpea Stew with Spinach & Feta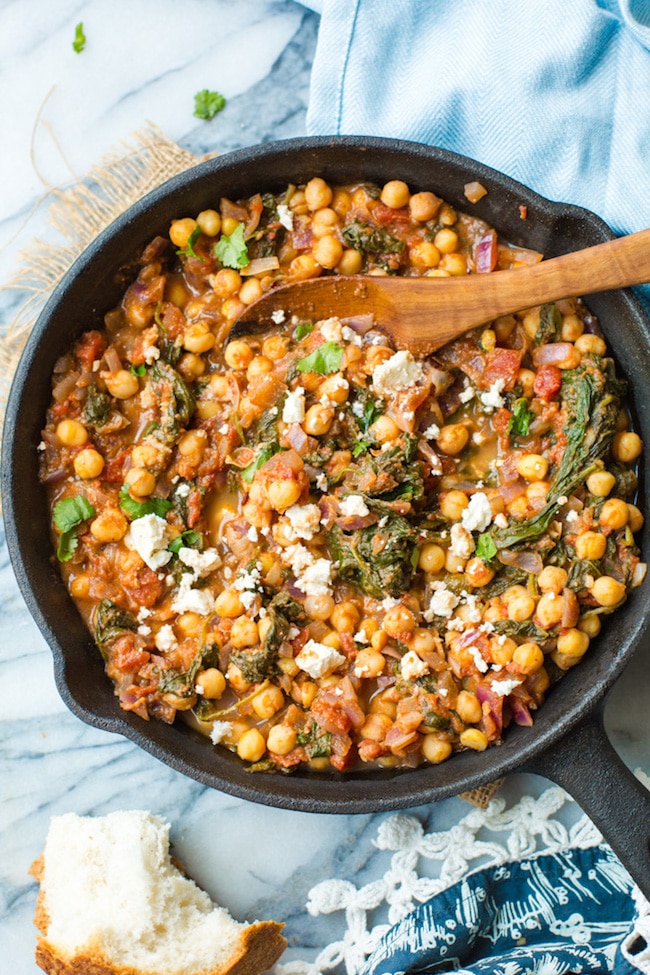 A simple veggie stew made in one pan in under 20 minutes! Sautéed red onion and garlic with Mediterranean spices stewed with crushed tomatoes, chickpeas and spinach.
Vegan Chickpea Pasta Sauce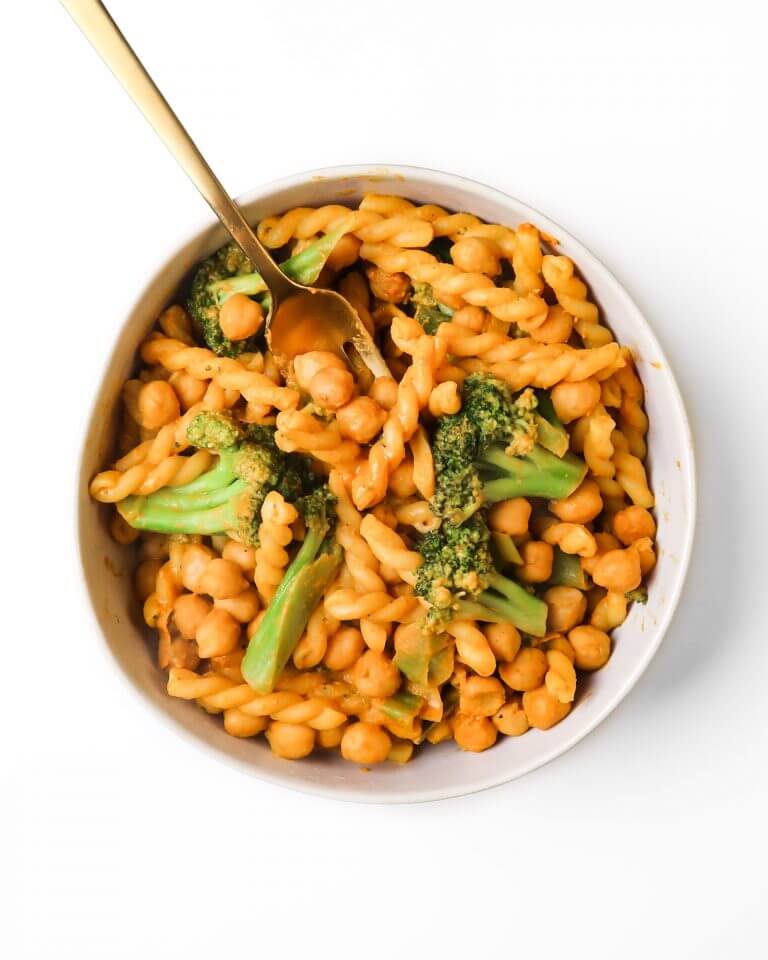 Chickpea pasta sauce recipes are a great way to add nutrients to your pasta bowl. This super creamy chickpea tahini pasta comes together in only 15 minutes and it tastes amazing!
Veggie Buffalo Chickpea Burger
This veggie chickpea burger is spicy and satisfying and deliciously topped with a creamy cashew-based blue cheese dressing.
Sweet Potato, Kale and Chickpea Soup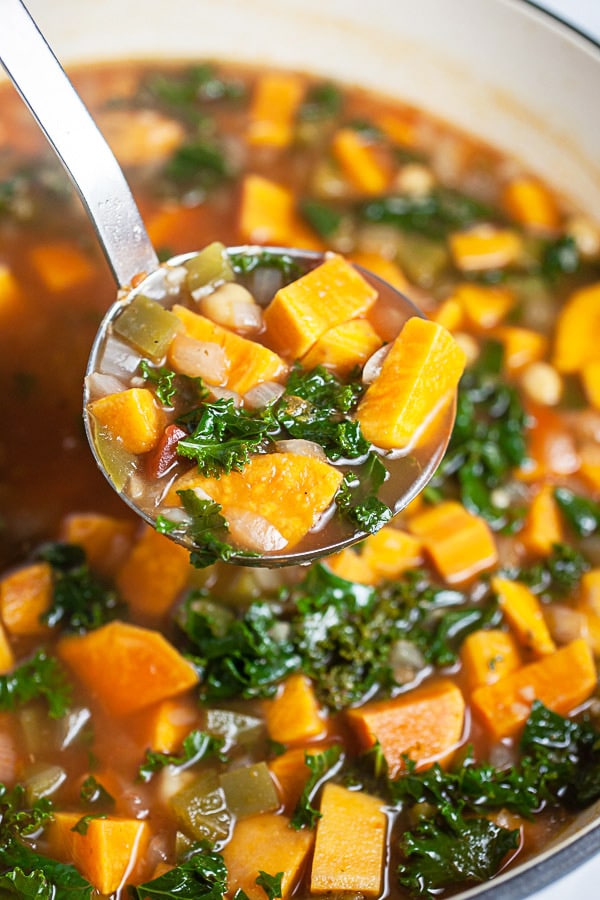 Chickpea soup recipes fans rejoice, this nutrient-packed chickpea soup is super easy to make and features lots of hearty veggies.
CHICKPEA SALAD RECIPES
Vegan Chickpea Salad (oil-free)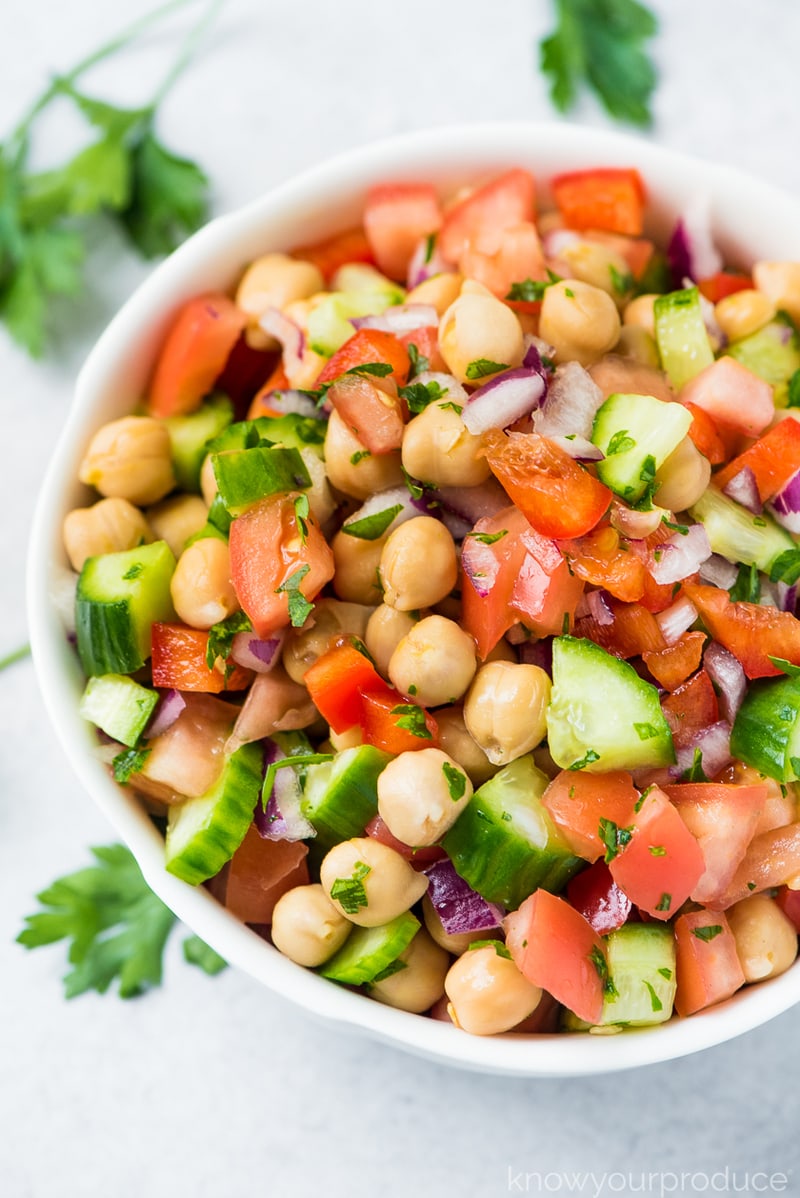 This chickpea salad is a light and refreshing summer salad recipe and you can easily add in more veggies too!
Vegan Quinoa Bean Salad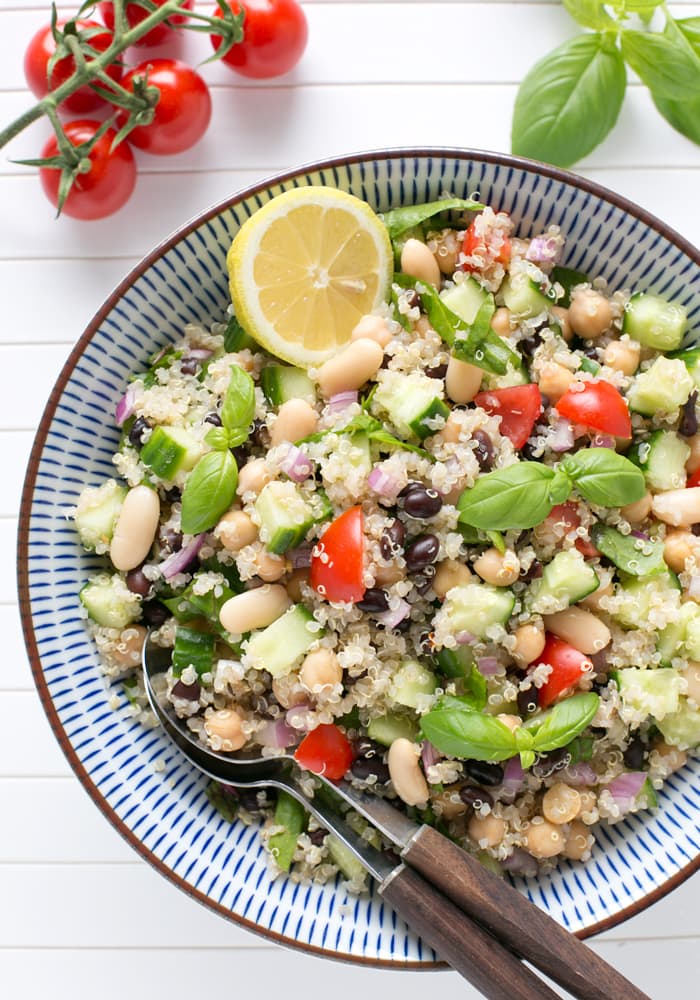 This vibrant vegan bean and quinoa salad is loaded with veggies and healthy beans, high in protein and naturally gluten-free.
Curried Chickpea Salad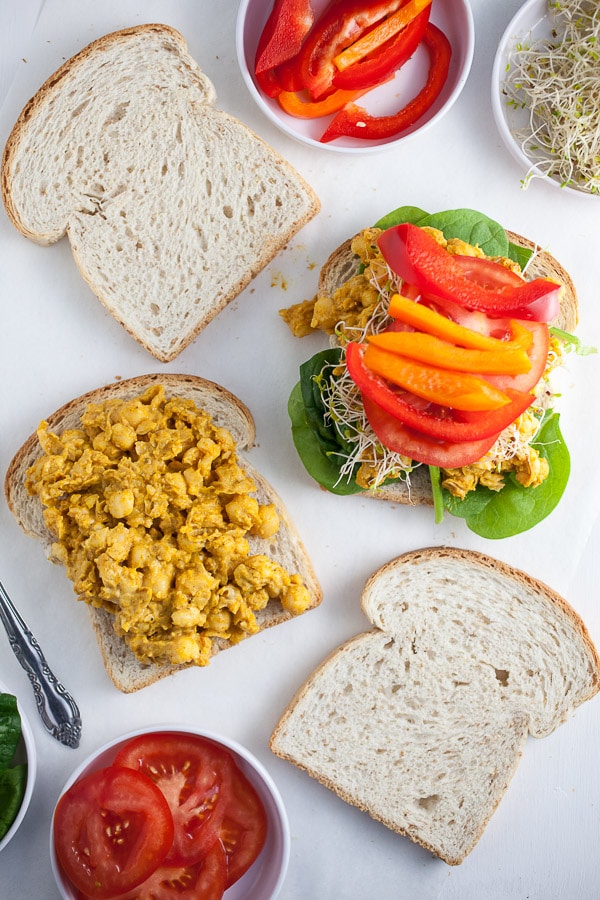 This vegan Curried Chickpea Salad recipe is easy to make and perfect for lunch! It's great served on a sandwich, wrap, as a dip or spread.
Vegan Pesto Chickpea Pasta Salad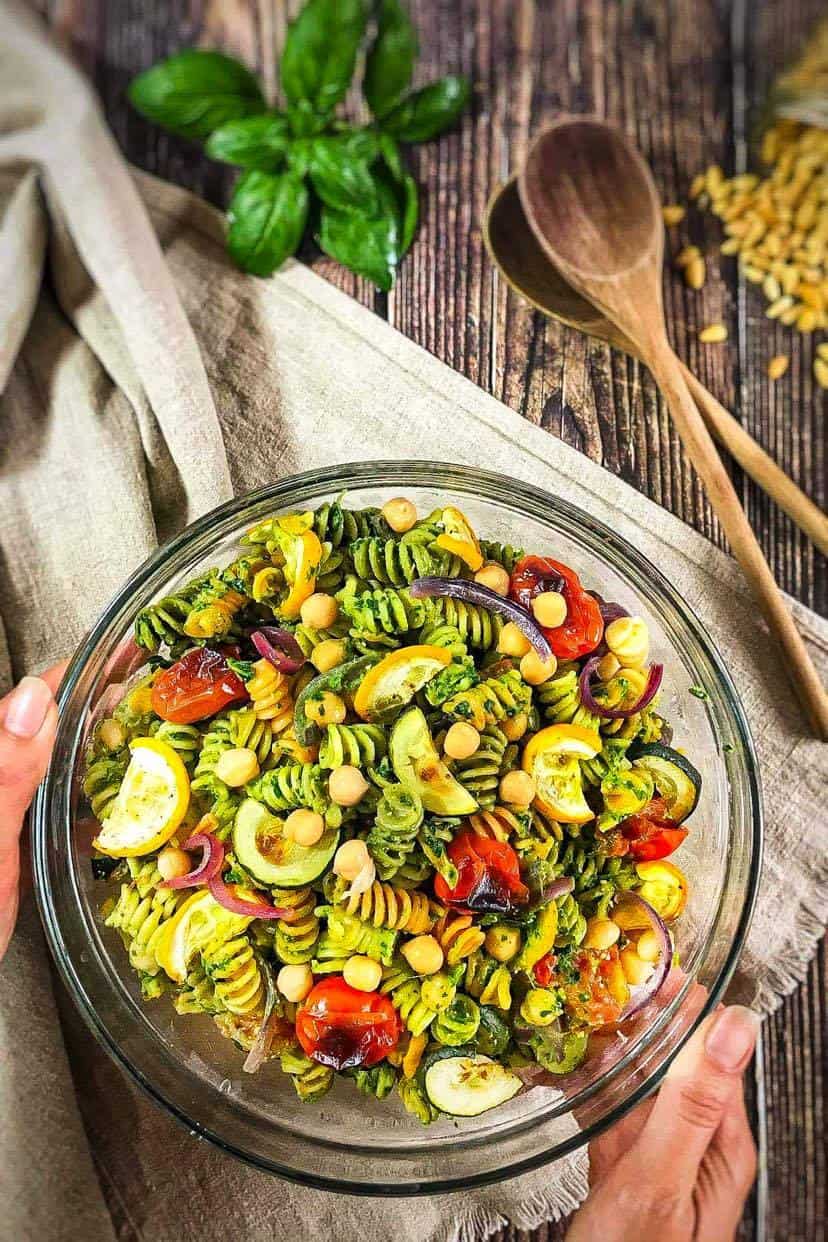 If you love chickpea pasta salad recipes, then you should definitely give this vegan pesto pasta salad a try. It's topped with roasted veggies and chickpeas for a delicious, balanced dish. Perfect as a side or main, packed lunch or potluck.
Spicy Freekeh Chickpea Buddha Bowl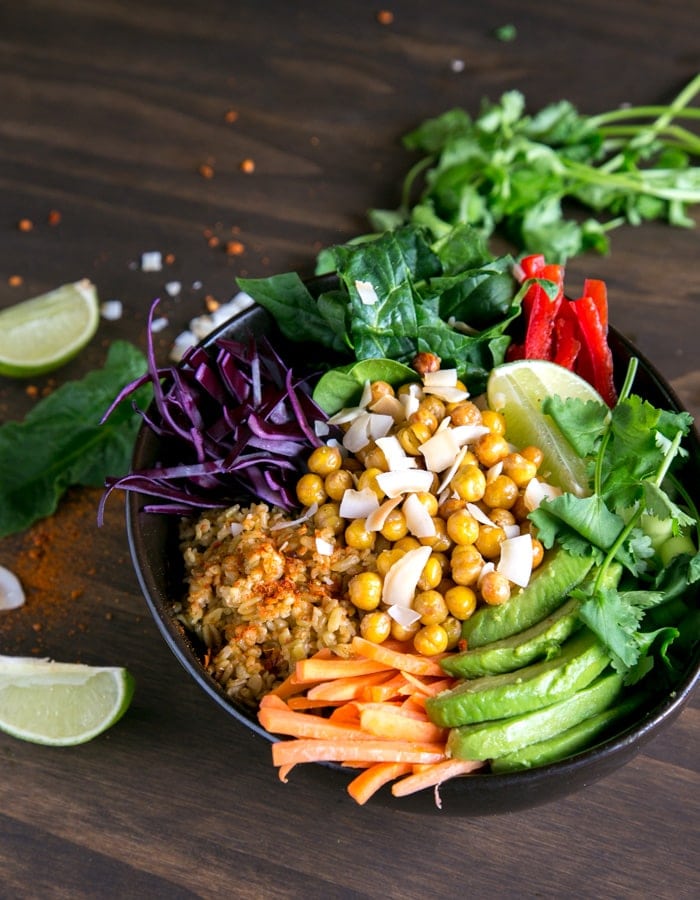 Full of greens, fiber and protein this vegan Spicy Chickpea Freekeh Buddha Bowl is the ultimate healthy lunch or dinner. It's ready in 30 minutes and packed with fresh flavors!
CHICKPEA CURRY RECIPES
Chickpea and Spinach Curry (Chana Masala)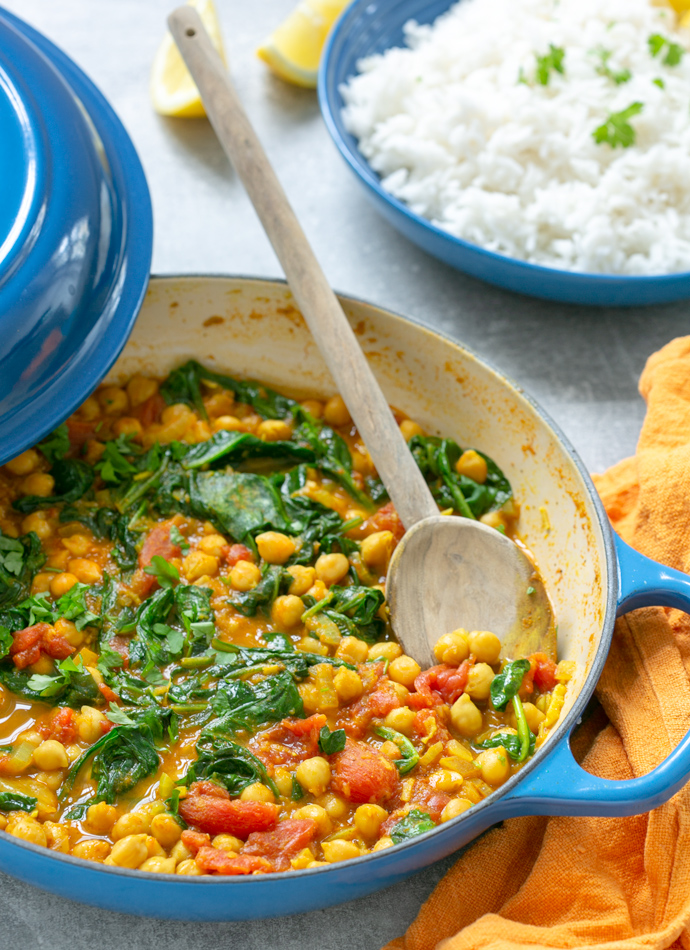 Super easy 1-pot Indian chickpea and spinach curry ready in just 10 minutes! Packed with flavour, not too spicy, and perfect as a meal or side dish.
Chickpea and Butternut Squash Curry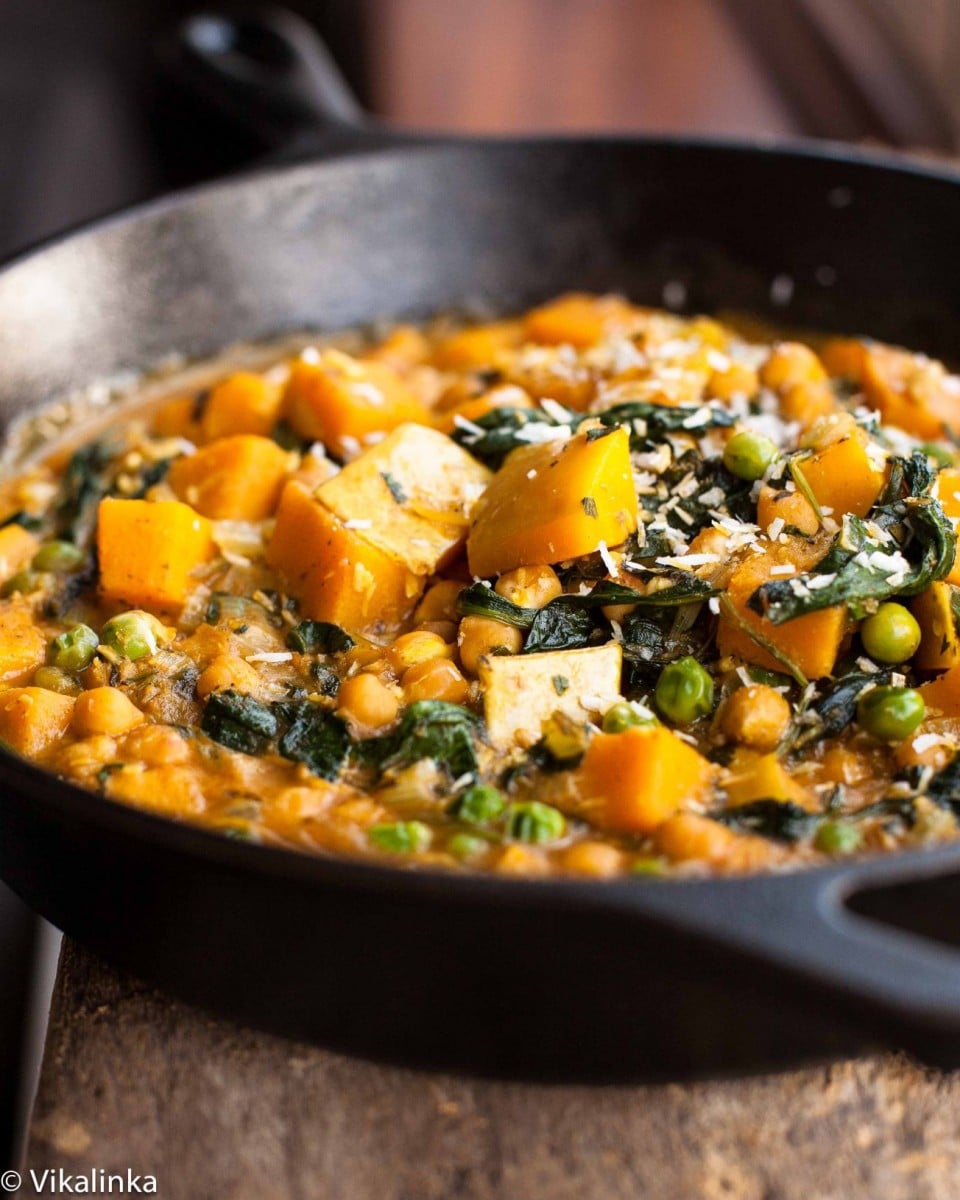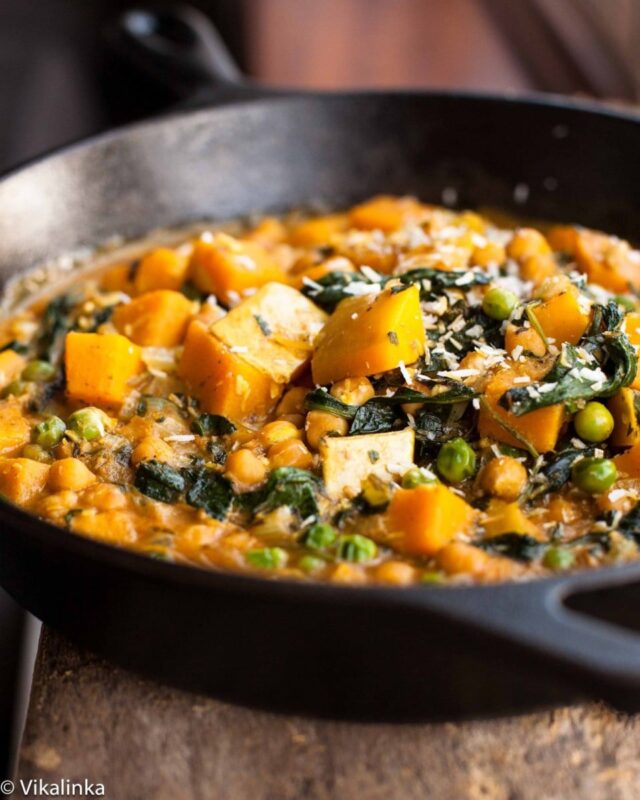 This wholesome chickpea curry has loads of vegetables like hearty butternut squash, spinach and green peas simmered in creamy coconut milk.
Broccoli Chickpea Curry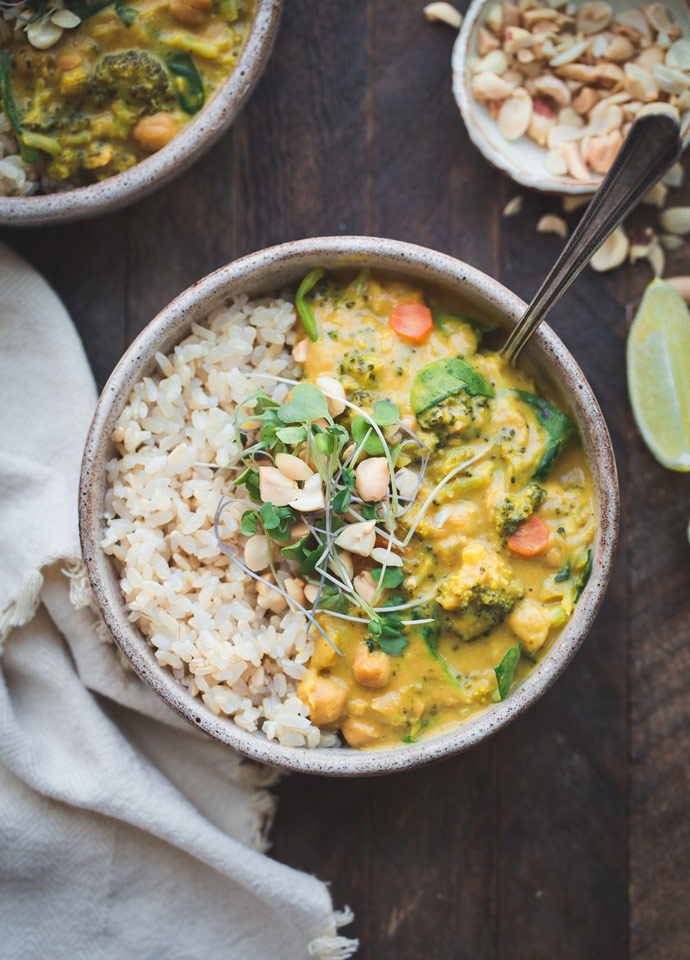 This Vegan Broccoli Chickpea Curry is a dinner staple that's so quick and easy to make! It's loaded with veggies and protein and has a secret ingredient to make it extra rich + creamy. It's gluten-free and plant-based.
Easy Vegan Chickpea Curry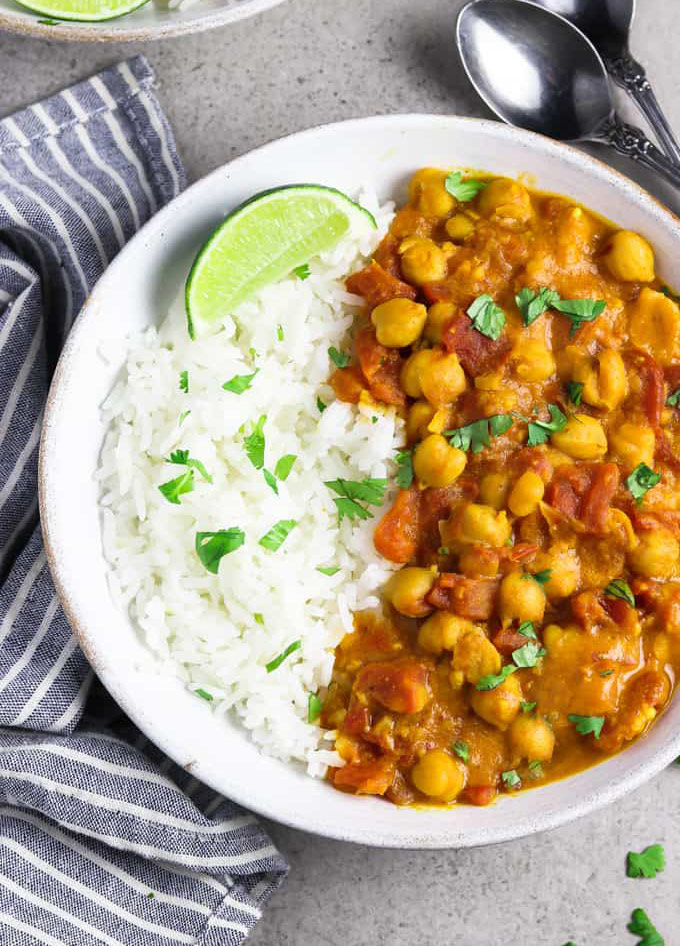 This is the easiest chickpea curry you'll ever make! It calls for pantry staples and it takes just 30 minutes.
CHICKPEA FLOUR RECIPES
Socca - Chickpea Flatbread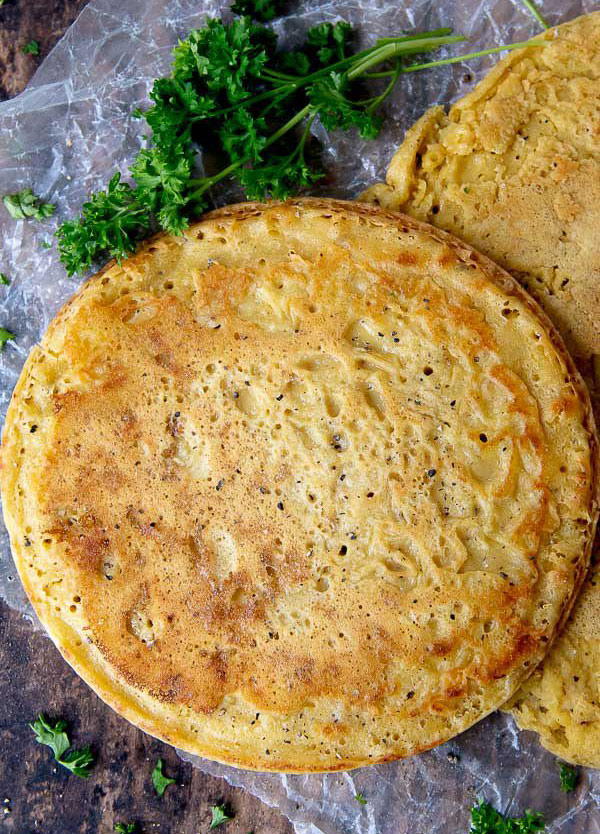 Socca, also known as farinata, is a gluten free, vegan bread recipe that uses 5 ingredients and can be made in minutes! Made from chickpea / garbanzo bean flour, socca can be enjoyed as a quick snack, with a meal, or piled with fixings for a pizza fix.
Carrot Chickpea Fritters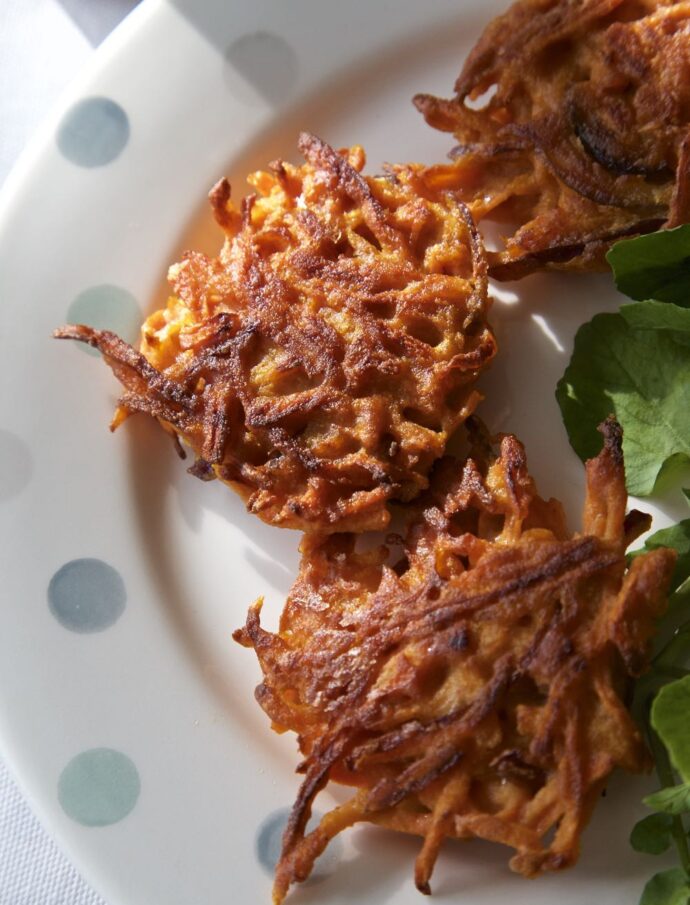 A simple recipe for carrot fritters. They are delicious hot or cold and make an excellent addition to packed lunches or picnic hampers.
Baked Sweet Potato Veggie Fritters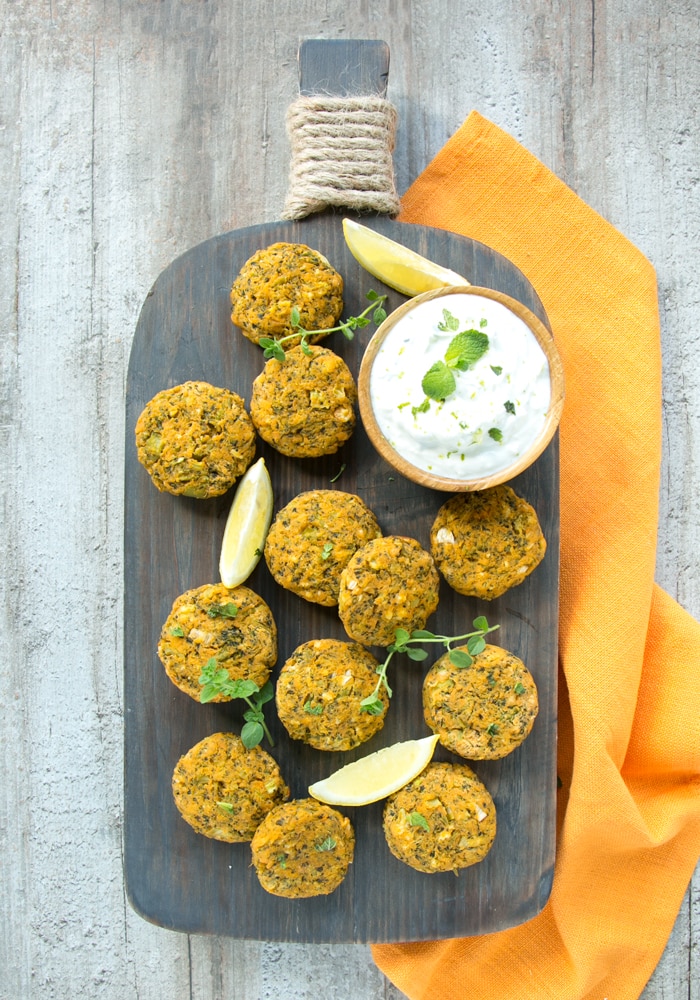 Crispy on the outside and tender on the inside, these healthy baked sweet potato and chickpea fritters are ready in 30 minutes and awesomely vegan & gluten-free.
Vegan Chickpea Omelette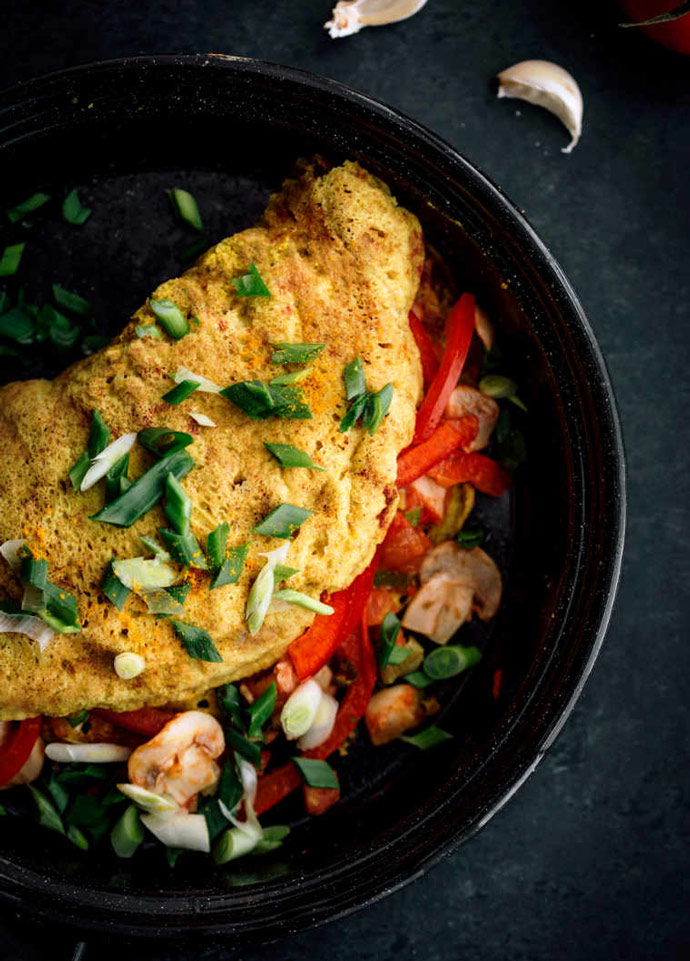 This savory vegan omelette is made with chickpea flour and can be stuffed with any seasonal veggies you have on hand! Great for a weekend breakfast or brunch.
Strawberry Banana Chickpea Flour Muffins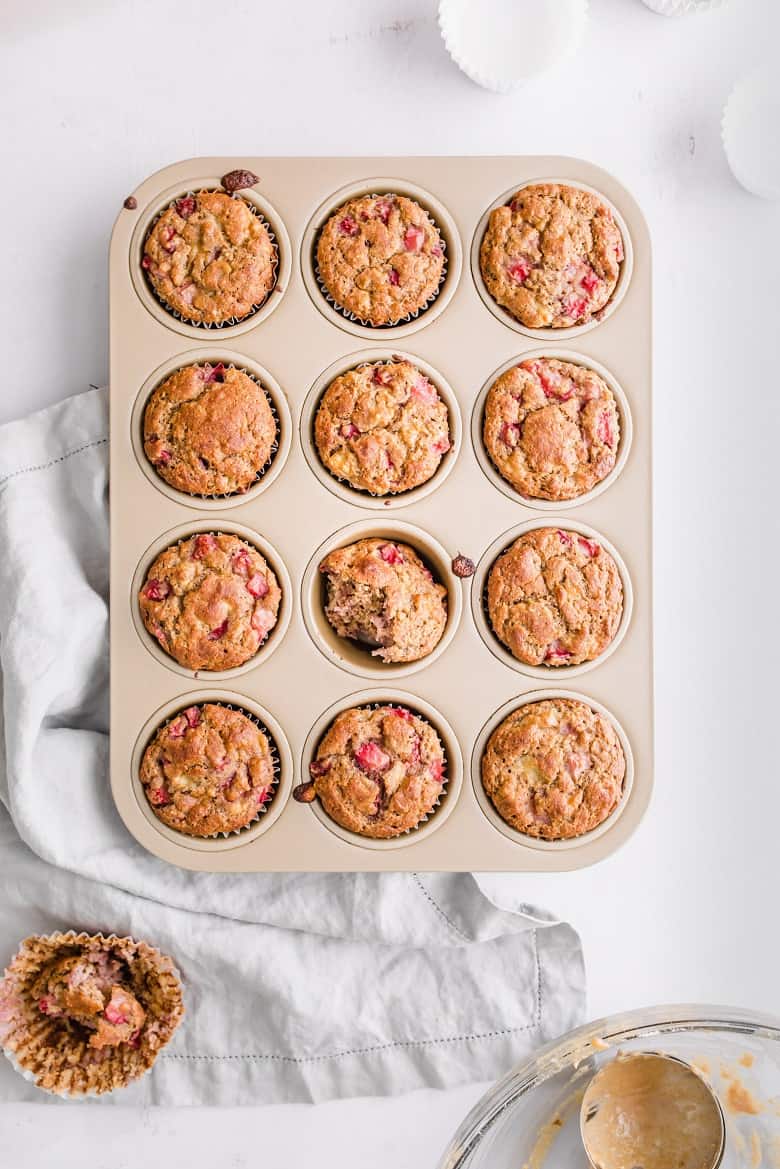 Strawberry Banana Chickpea Flour Muffins are light and fluffy, yet high in protein. These easy Chickpea Banana Muffins are ready in 30 minutes and are perfect for on-the-go snacks for kids.
Gluten-free Chickpea Pizza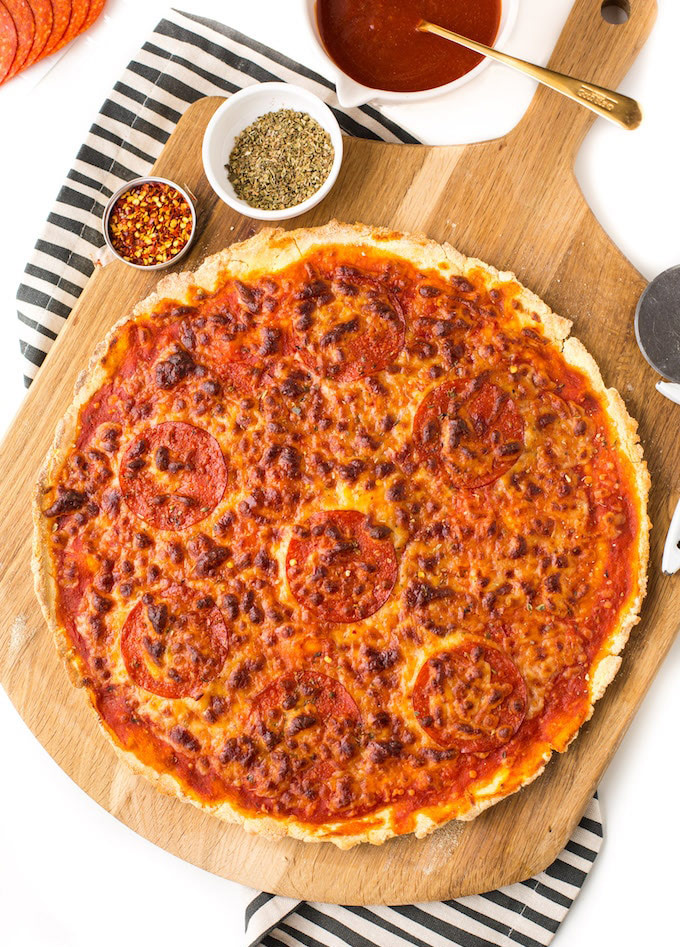 Perfect to share, this gluten-free vegan pizza crust made with chickpea flour can be topped with vegan or vegetarian ingredients for a meat-free version.
CHICKPEA SNACKS RECIPES
Mint Pea Falafel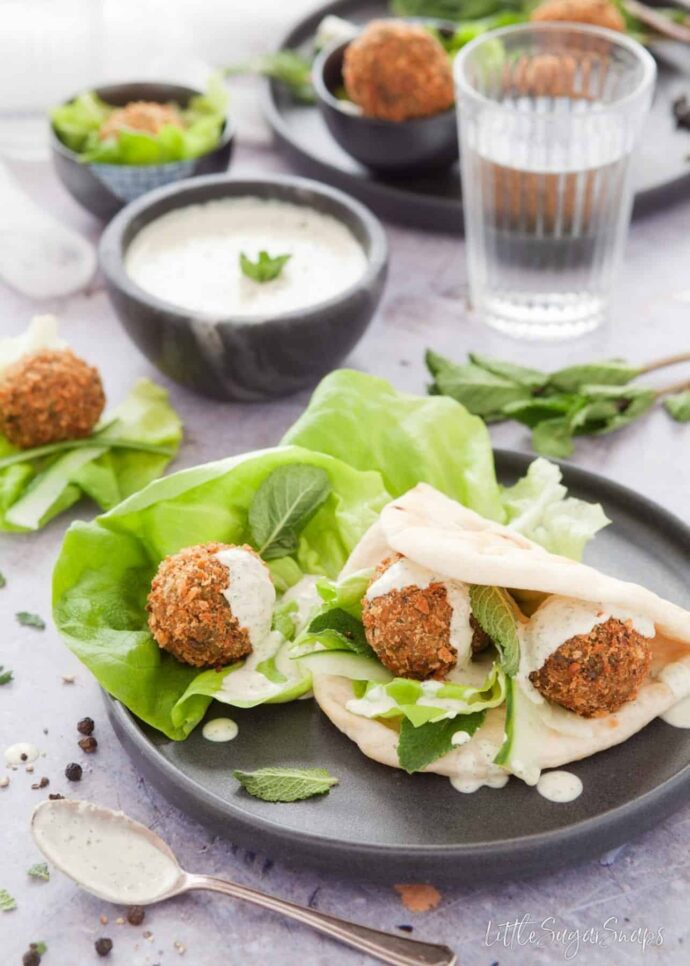 Mint Pea Falafel make a tasty lunch or snack. These falafel can be deep fried, shallow fried, or fried in an air-fryer, depending on how healthy you feel like being.
Air-fryer Chickpeas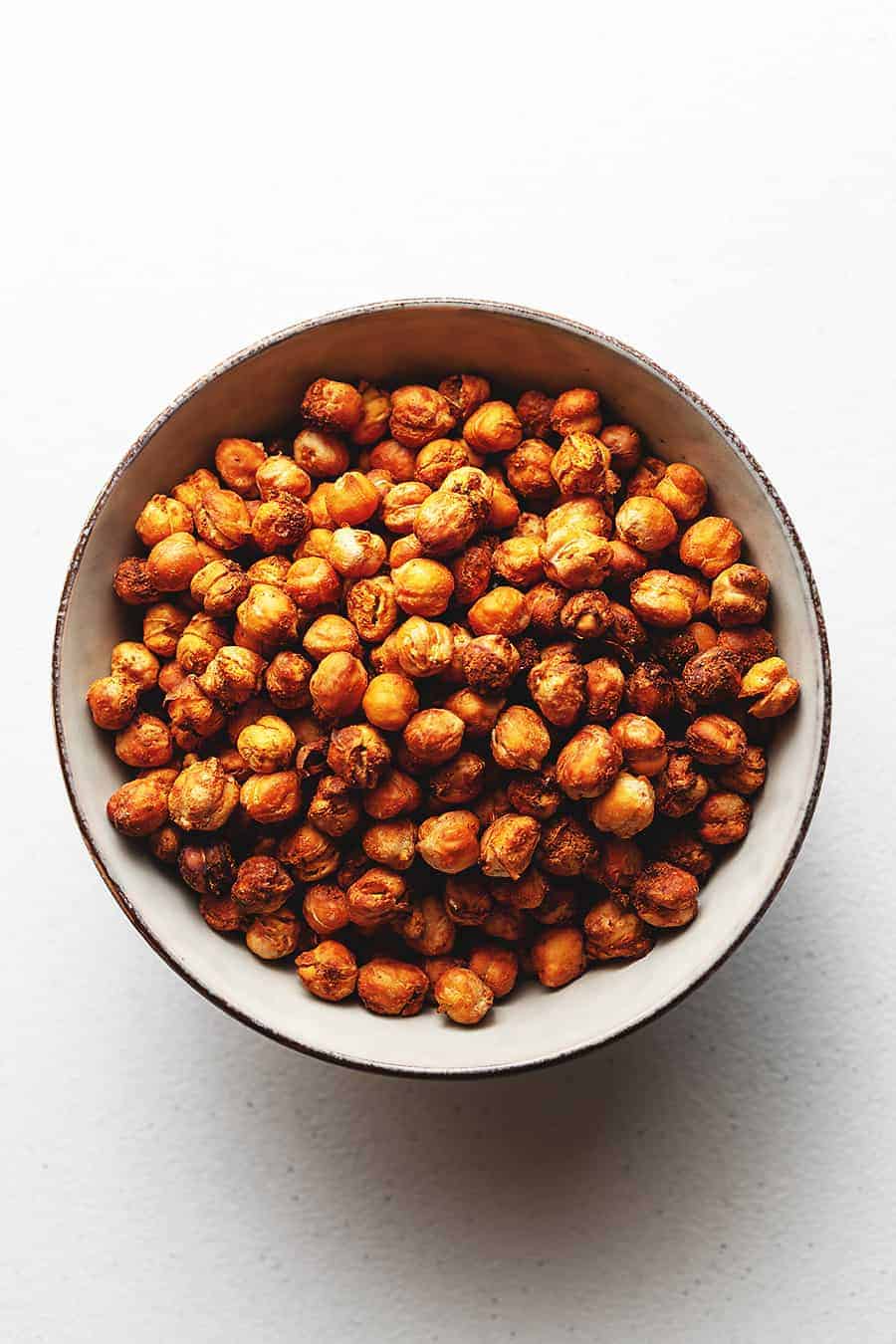 These chili lime spiced air fryer chickpeas are super cripsy ( much crispier than chickpeas cooked in the oven), healthy and Weight watchers friendly too!
Roasted Garlic Hummus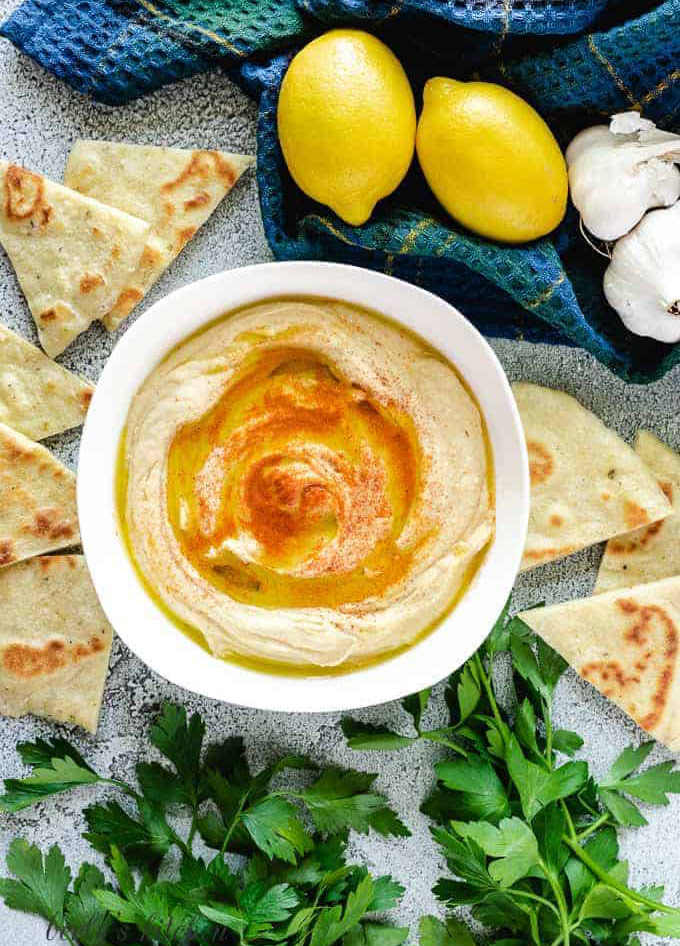 A creamy, savory roasted garlic hummus recipe using canned chickpeas, tahini, and roasted garlic. Make hummus at home with this simple 4-step recipe!
CHICKPEA DESSERT RECIPES
Vegan Chocolate Mousse Cake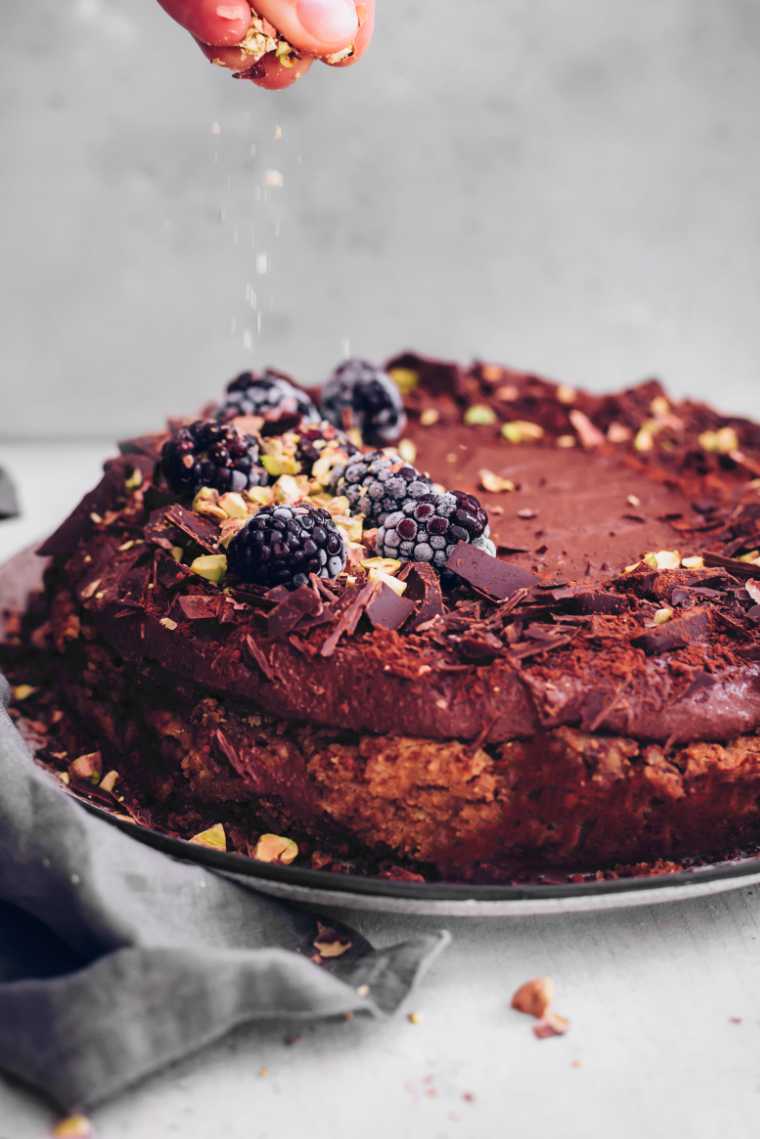 This delicious vegan chocolate mousse cake is made with a chickpea cookie crust, & uses the chickpea liquid for the mousse topping! Tastes fantastic (not like beans at all), is family-friendly and undetectably healthy.
Chocolate Chickpea Ice Cream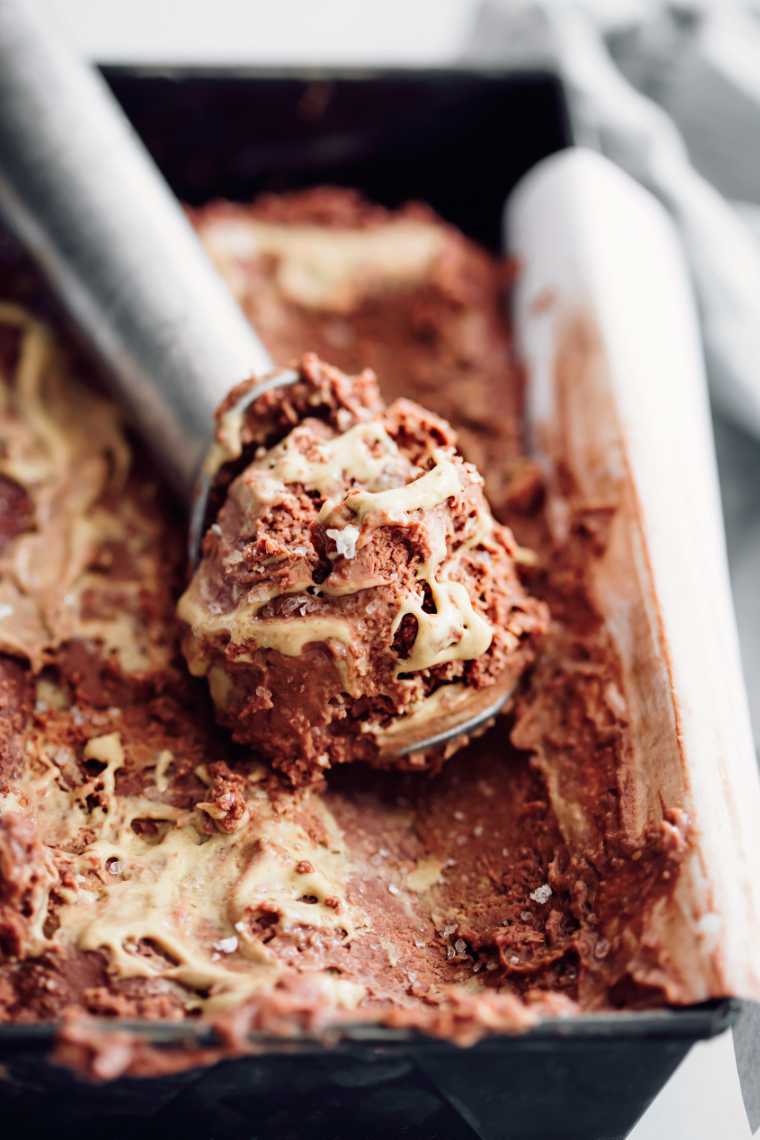 This chocolate ice cream features cooked chickpeas, and comes with a delicious peanut butter swirl! Fully vegan, high in protein and finger-licking good.
Vegan Peanut Butter Chickpea Blondies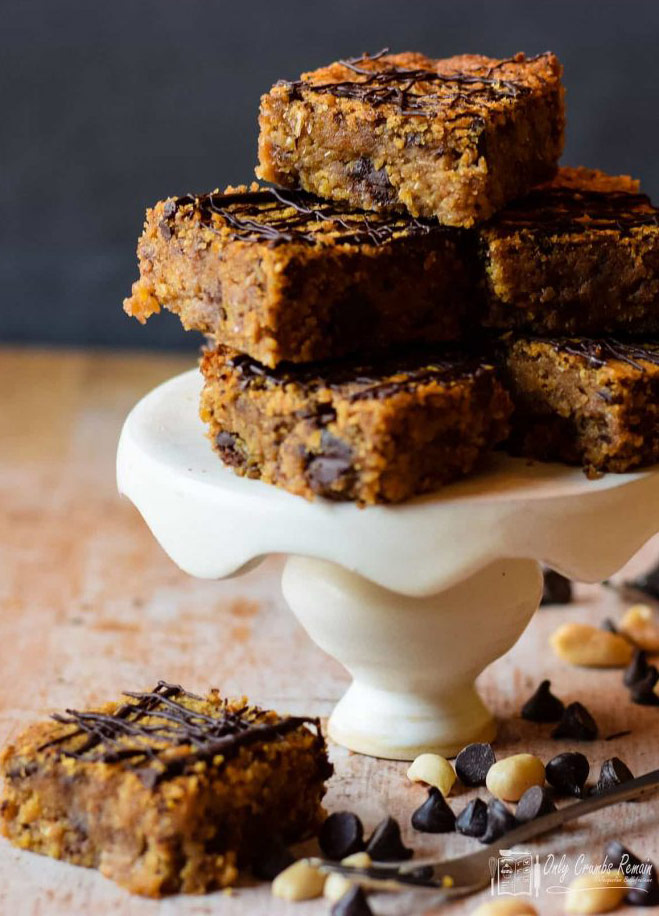 You might not expect to find chickpeas in sweet dishes, but you'll definitely find them in these delicious vegan and gluten-free blondies.
PIN AND SAVE FOR LATER: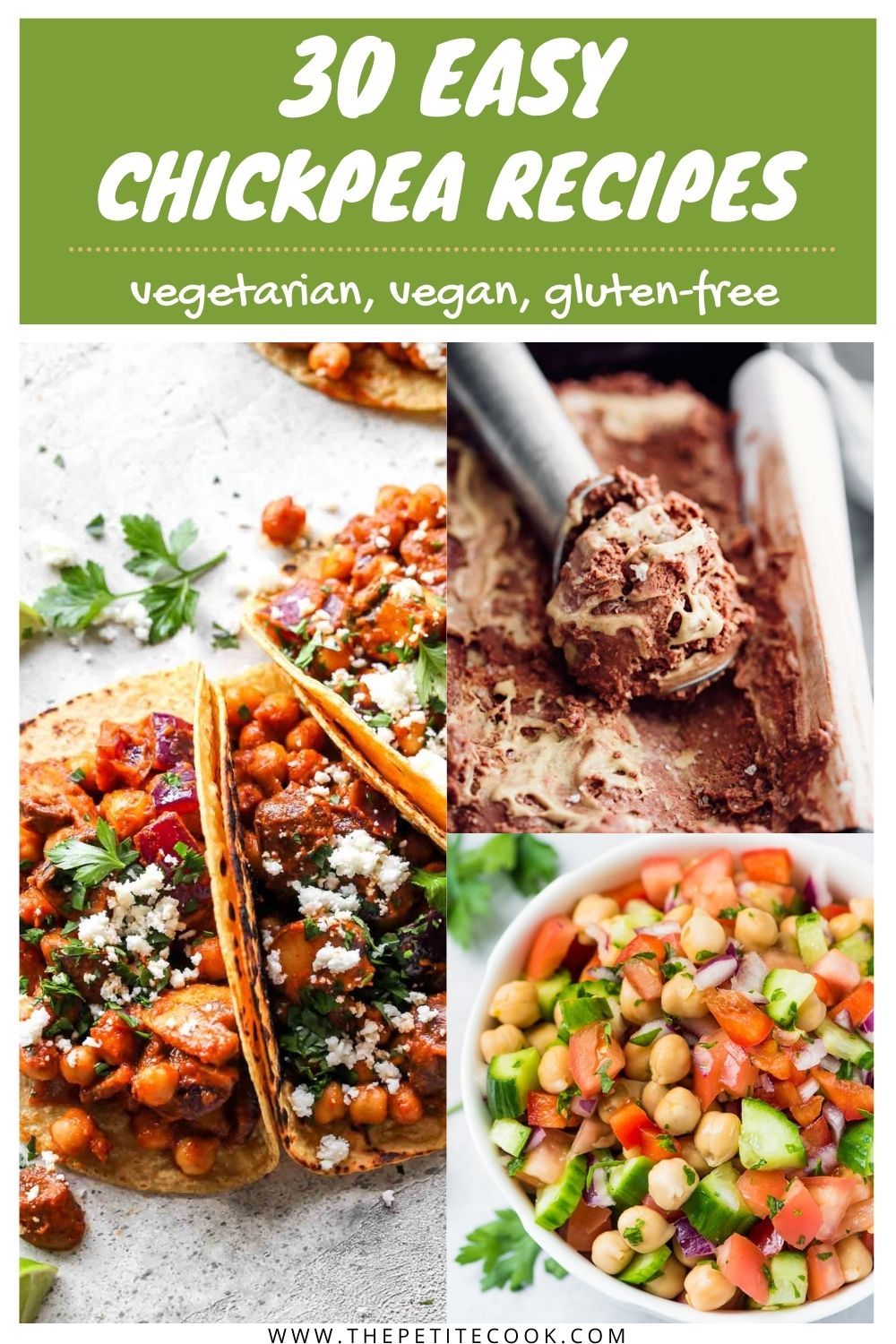 MORE RECIPES:
For more cooking inspiration, check out:
30 Easy Vegetarian Eggplant Recipes
10 Best Pizza Dough Recipes You Need To Try
Healthy Chicken Recipes - 25 Easy Recipes To Try