This vitamin-packed smooth and refreshing green juice is a delicious way to start the day at the best!
If you ask me, this bright green juice is perfect to end a month of detox after overindulging during the holiday season. I love this blend of celery, spinach, refreshing cucumber, mint and ginger, and the hint of sweetness from the apple.
Packed with fresh fruits, greens and spicy ginger, this energizing drink is the perfect combo of tangy & sweet flavours. And not only it tastes good, it's also loaded with Vitamin A and C, antioxidants and fiber.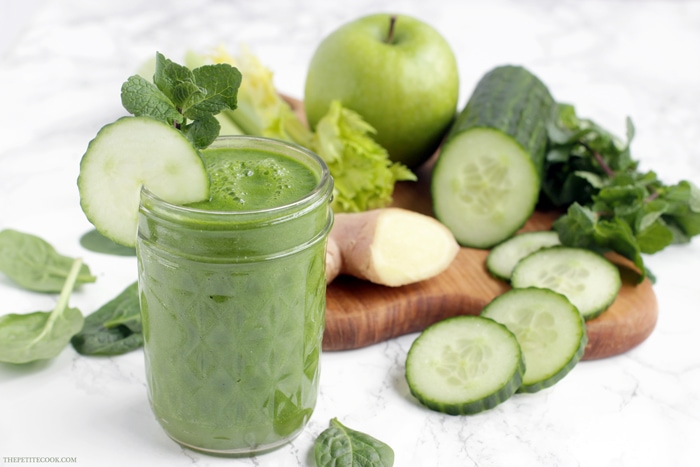 Evidence shows that it is highly recommended that we get at least 5 portions of fruit and vegetables every day, and juicing is an easy way to guarantee that you get your daily income.
Additionally, juicing is a great natural way to detox your body and help maintain a healthy digestion. It's best to drink this morning green juice on empty stomach, to maximise the amount of nutrients absorbed. However, feel free to drink it any time you fancy it, it's still packed with loads of healthy benefits!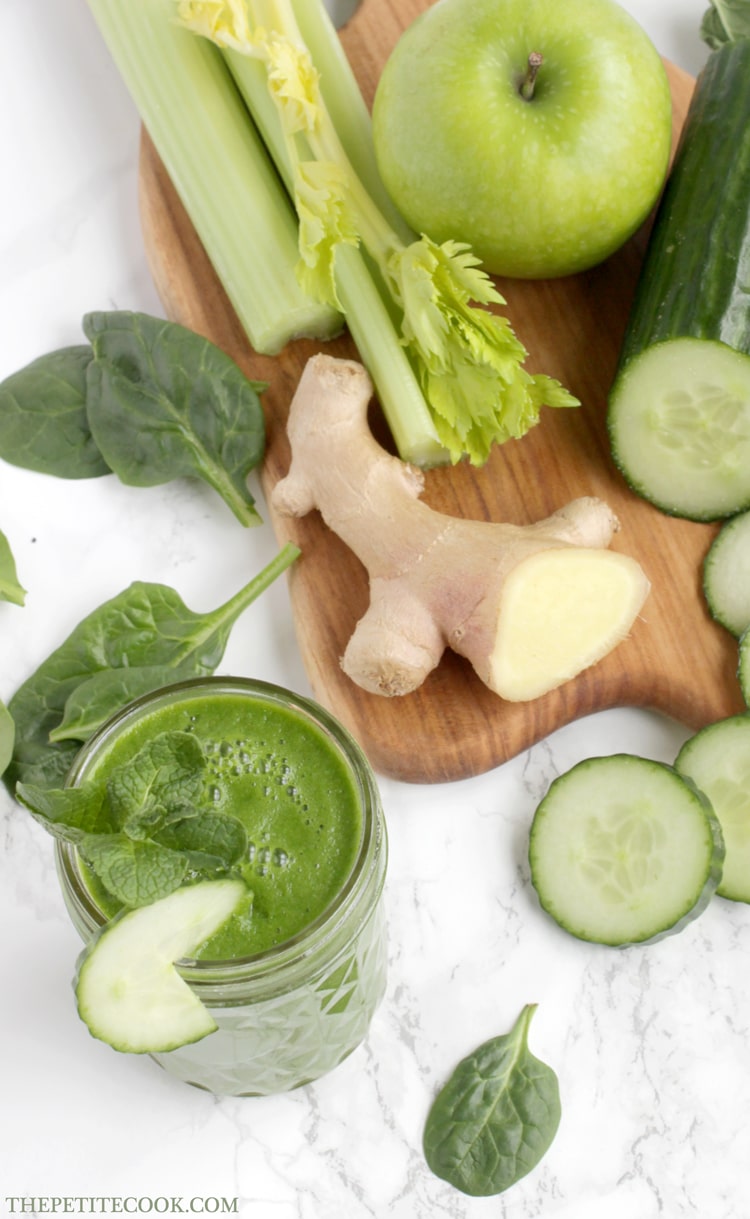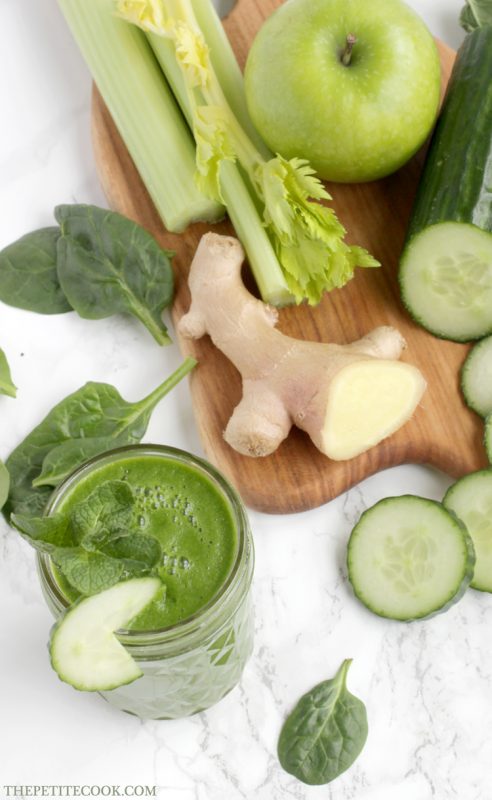 This tangy, refreshing juice is great paired with any breakfast, as an afternoon treat, or any other time of the day!

Morning Green Juice
This vitamin-packed smooth and refreshing Morning Green Juice is a delicious and super healthy way to boost your energy up and start the day at the best!
Ingredients
2 celery stalk
½ cucumber
1 green apple
1 tsp fresh ginger, grated
a bunch of fresh spinach leaves
a bunch of fresh mint
Instructions
Put celery, cucumber, apple, ginger and half a glass of water into your blender.
Pulse until creamy and liquefied.
Add in spinach and fresh mint and pulse until smooth.
Pour through a strainer if necessary and drink straight away,