Hello Spring! Well, almost - But with Spring season literally around the corner, I couldn't wait to share with you some of my favorite green recipes to inspire you cook more greens.
I've asked the food blogging community to share with all of you their super healthy green recipes to help you celebrate the new season. From healthy lunch/dinner ideas to veggie-packed snacks, nutritious drinks and delicious desserts, I've got you covered my friends.
With loads of vegan, gluten-free, dairy-free options included, these are definitely all the green recipes you need try this spring - Go Green!
Lunch/Dinner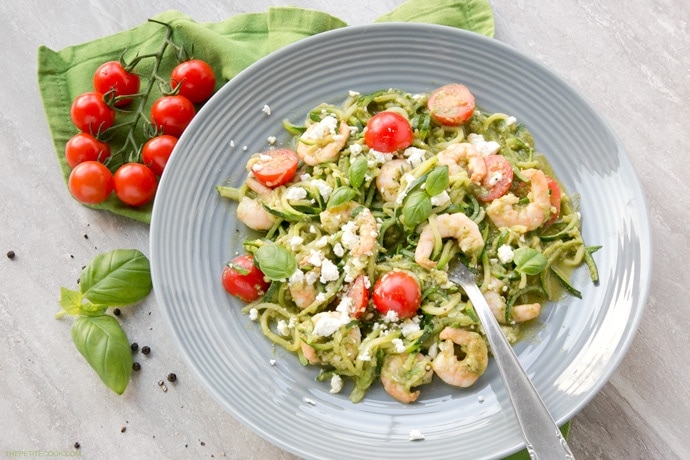 1. Pesto Zucchini Noodles with Shrimps & Feta Cheese by The Petite Cook, pictured
2. Green Pizza with Herbbed Vegan Cashew Cheese by The Stingy Vegan
3. Green Goddess Vegan Broccoli Soup by The Girl On Bloor
4. Lemony Salmon Spinach Fusilli by The Petite Cook
5. Summer Gazpacho by The Organic Dietitian
6. Asparagus Frittata by The Petite Cook
7. Creamy Dreamy Healthy Broccoli Soup by Watch What U Eat
8. Easy Pasta With Rocket Pesto by The Petite Cook
9. Buckwheat Salad by Natural Kitchen Adventures
10. Spring Shrimp Zoodles with Mint Pesto by Lively Table
11. Thai Green Curry Mussels by The Petite Cook
12. Rustic Ricotta Spinach Quiche by Happy Kitchen Rocks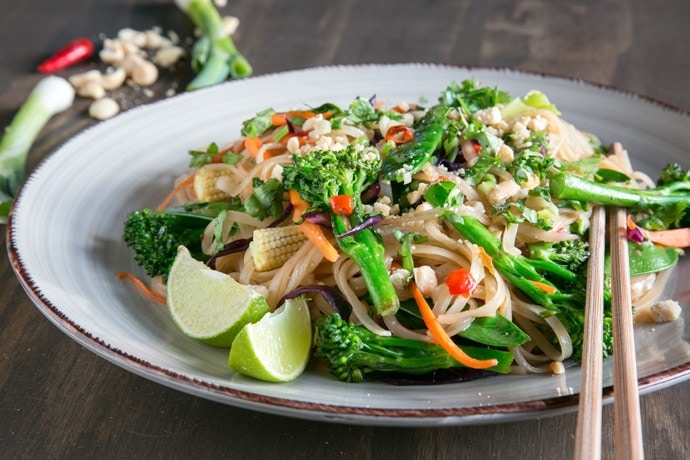 13. The Easiest Veggie Pad Thai by The Petite Cook, pictured
14. Spinach Gruyere Quiche by Garlic and Zest
15. Spicy Salsa Verde Chicken by Running to The Kitchen
16. Stovetop Avocado Mac n Cheese by Two Peas and Their Pod
17. Spinach Butternut Squash Soup by Fab Food 4 All
18. Broccoli Pesto Pasta (vegan) by The Petite Cook
19. Spinach Pesto Israeli Couscous Prawns by My Kitchen Love
20. Pea Mint Soup with Thai Shrimp Skewers by The Petite Cook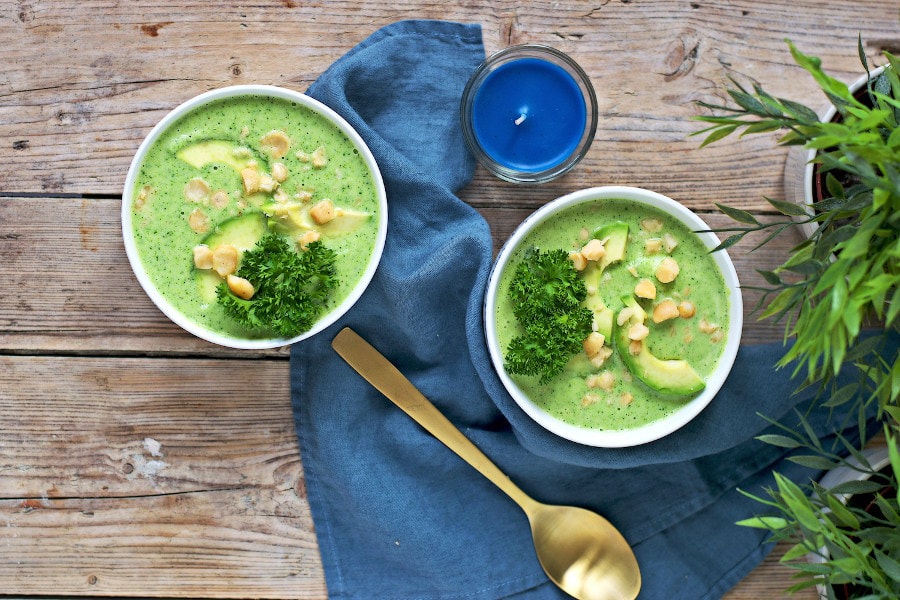 21. Detox Broccoli Soup by Contentedness Cooking
22. Asparagus Tart with fresh Herb Ricotta by The Petite Cook
23. Green Shakshuka by Caroline's Cooking
24. Salmon and Asparagus Risotto by The Petite Cook
25. Celeriac and Fennel Soup by Simple Seasonal
26. Sweet Chili Salmon Soba Noodles by The Petite Cook
27. Super Greens Halloumi and Avocado Skewers by Foodie Quine
Snacks/Sides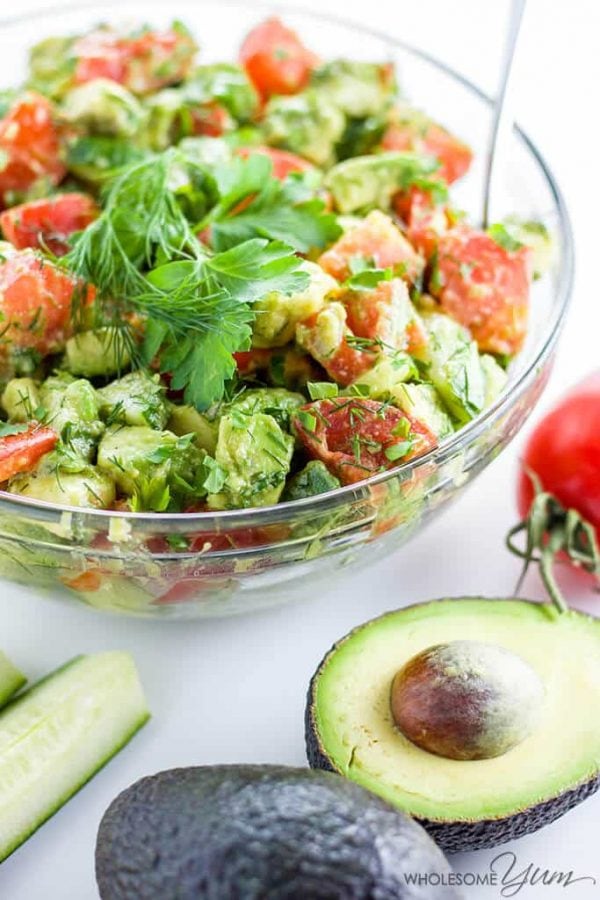 28. Vegan Scallops with Spring Greens by The Petite Cook
29. Cucumber Tomato and Avocado Salad by Wholesome Yum, pictured
30. Chipotle Guacamole Deviled Eggs by The Petite Cook
31. Sauteed Baby Broccoli by The Petite Cook
32. Quinoa Stuffed Zucchini Boats by The Petite Cook
33. Lentil Sweet Potato Salad with Green Sauce by Kiip Fit
34. Spring Pea Dip with Almonds, Ginger & Cilantro by The Organic Dietitian
35. Zucchini Tart by The Petite Cook
36. Avocado Goat Cheese Cucumber Cupcakes by Haute And Healthy Living
37. Low Carb Spinach Artichoke Dip Cups by It's Cheat Day Everyday

38. Healthy Baked Zucchini Fritters by The Petite Cook, pictured
39. Muffins Florentine by Karen's Kitchen Stories
40. Sweet Potato & Kale Salad by The Petite Cook
41. Spinach Crepes with Pan Roasted Veggies by Happy Foods Tube
42. Homemade Tabouleh by The Little Pine
43. Vegan Zucchini Quinoa Sushi Rolls by The Petite Cook
44. Stir-fry Zucchini Noodles by Flavor Mosaic
45. Edamame Hummus by Two Healthy Kitchens
46. Green Basil Pesto Hummus with Roasted Garlic Pitta Chips by Lauren Caris Cooks
47. Popped Beans Steamed Broccoli Salad by Use Your Noodles
48. Stuffed Zucchini with Turkish Couscous Salad by The Petite Cook
49. Peas and Shrimp Salad by The Life Jolie
50. Coriander Jalapeno Hummus by Pepper Bowl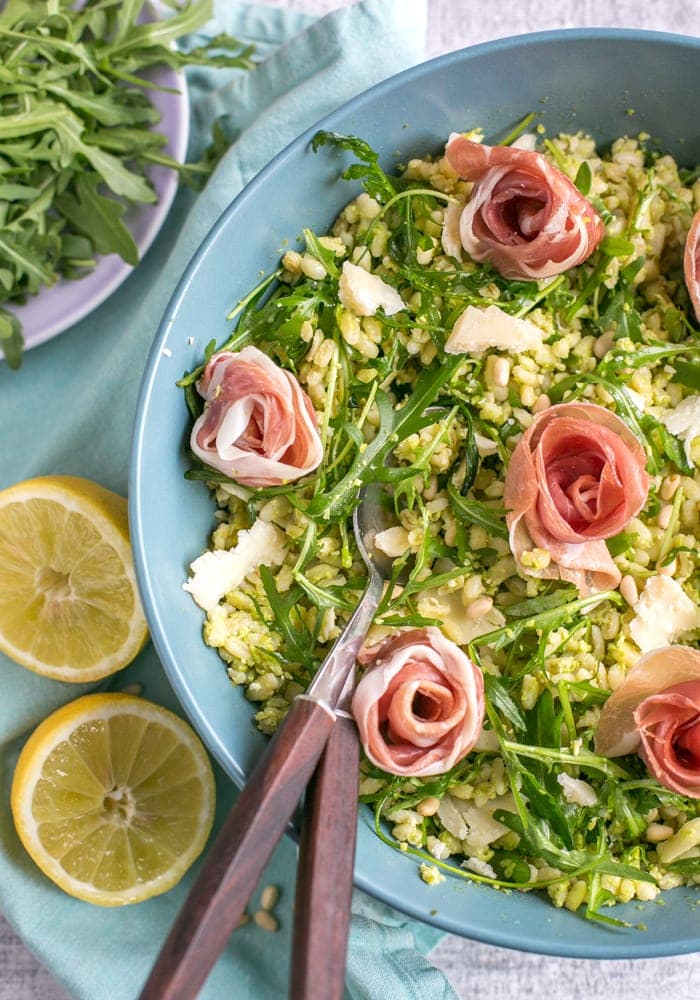 51. Barley Pea Pesto Salad with Grana Padano and Prosciutto by The Petite Cook, pictured
52. Roasted Greens Toast by Gingey Bites
53. Lemony Kale Chickpea Avocado Salad by The Kitchen Girl
54. Kefir Kale Pancakes by Tin and Thyme
55. Fat-free Spinach Broccoli Patties by Cook with Kushi
56. Italian Frittata with Spinach and Peas by The Petite Cook
57. Brown Butter Balsamic Roasted Asparagus by Cali Girl Cooking
Sweet Treats
59. Mint Chocolate Chip Greek Yogurt Popsicles by Marsha's Baking Addiction
60. Matcha Green Tea and Pistachio Muffins by The Petite Cook
61. Green Chia Pudding by Veggies Save The Day
63. Chocolate Drizzled Matcha Shortbread Cookies by Running To The Kitchen
64. Matcha Orange Cocoa Truffles by The Petite Cook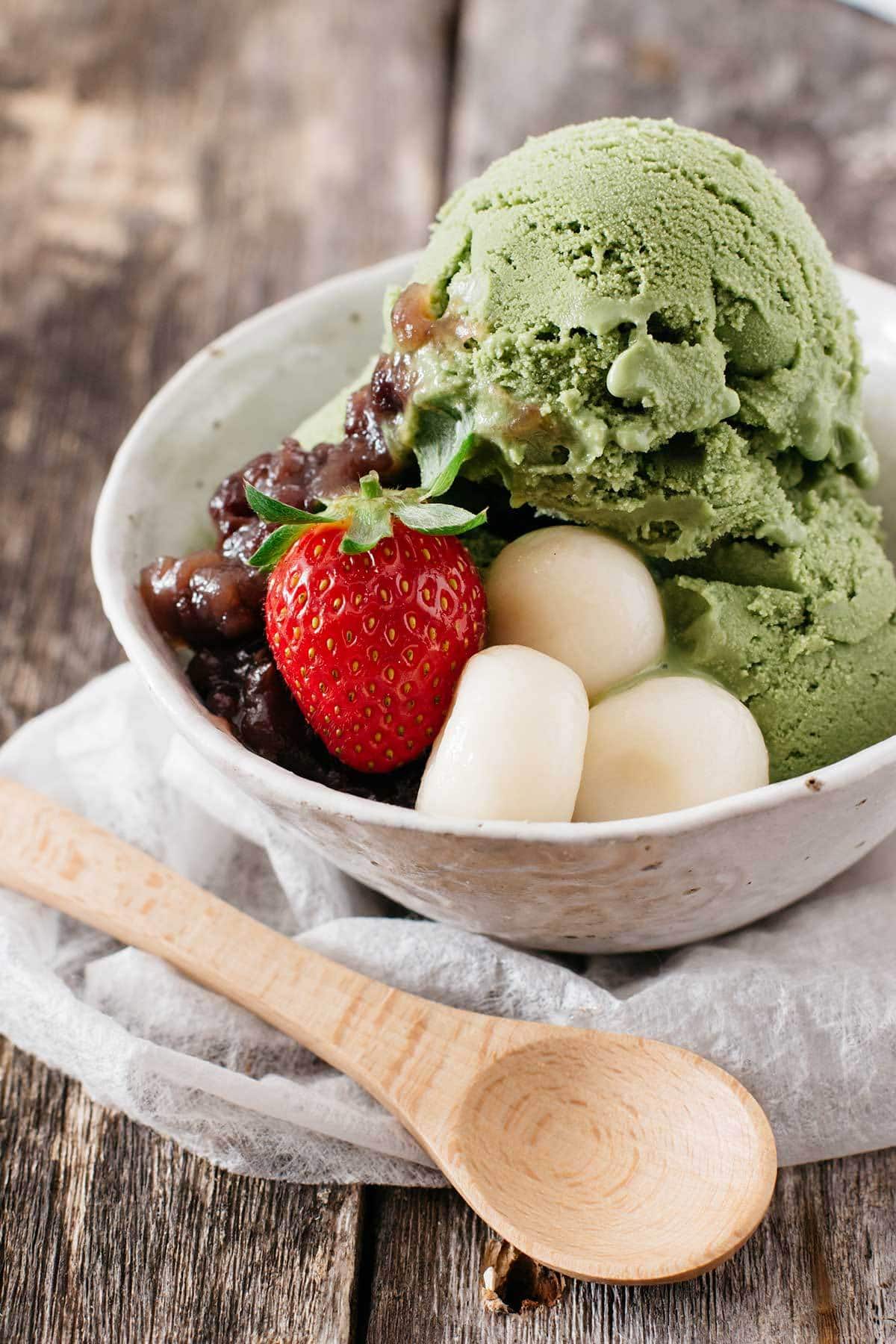 65. Easy Matcha Ice Cream by Chopstick Chronicles, pictured
66. Turkish Pistachio Baklava by Swanky Recipes
67. Light Matcha Cheesecake by The Petite Cook
68. Vegan Mint Chocolate Chip Protein Mousse by Athletic Avocado
69. Mini Pistachio Cannoli Truffles by The Petite Cook
70. Superfood Matcha Smoothie Bowl by Emma Eats and Explores
71. Vegan Mint Chocolate Chip Blender Pancakes by Athletic Avocado
72. Pea and Vanilla Cake with Lemon Icing by Veggie Desserts
73. Lime and Avocado Cheesecake by Natural Kitchen Adventures
74. Matcha Mint Chocolate Chunk Ice Cream by Running To The Kitchen
75. Banana Matcha Oatmeal Pancakes by Runnin Shrilankan
Drinks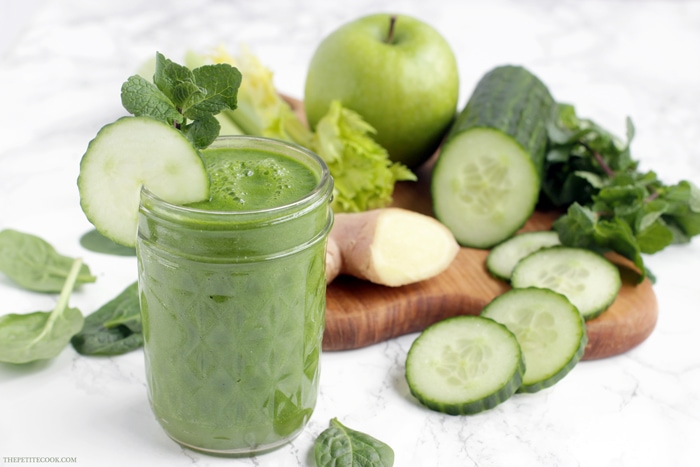 77. Morning Green Juice by The Petite Cook, pictured
78. Green Smoothie with Kale, Mango and Pineapple by Savory Tooth
79. Nectarine and Avocado Smoothie by The Petite Cook
80. Spring Green Smoothie by Homemade Food Junkie